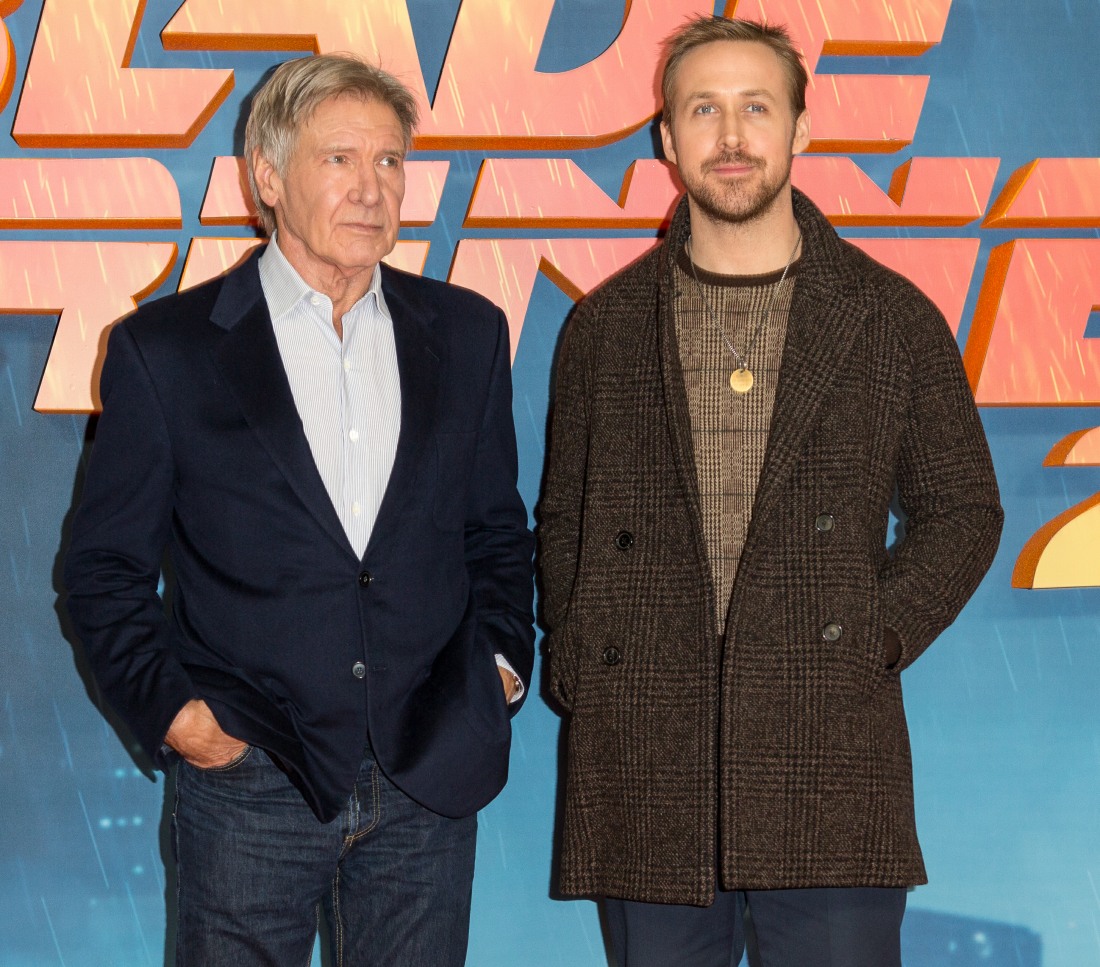 I keep talking about how my mojo is off this year when it comes to predicting the critical response to certain films, and predicting the box office openings. Some recent examples: I thought that LEGO Ninjago movie was going to make bank, but it bombed; I thought 'mother!' would do well at the box office, but it didn't; I worried that Wonder Woman would flop, but it's one of the biggest movies of the year. Well, my instincts/mojo were kind of right about Blade Runner 2049. I kept seeing all of this hype for the film and I just kept thinking… but are people really excited to see it? The box office predictions were skyrocketing last week though, with B.O. experts claiming that the film would make $100 million or more in the opening weekend. Those experts were certainly helped along by the wall-to-wall positive critical response too. So what happened? MY MOJO IS BACK! Blade Runner 2049 did not do well.
It boasted an all-star cast and was touted as a future classic by critics, but Blade Runner 2049 has failed to live up to lofty expectations at the US box office, making substantially less than expected in ticket sales. The big-budget sequel to the seminal 1982 sci-fi movie took $31.5m on its opening weekend, a significantly lower figure than the $45m to $50m figure projected by its studio Warner Bros. The film, which is directed by Canadian film-maker Denis Villeneuve, is estimated to have cost over $150m to make.

"I'm disappointed we didn't have a larger result this weekend on behalf of the owners of the film, Alcon," said Jeff Goldstein, president of domestic distribution for Warner Bros. "We had bigger expectations for the weekend. The tracking and the advance sales indicated that there would be a stronger number."

Hollywood analysts have suggested that the film's struggles were a result of its inability to attract women and younger viewers: 71% of the audience for 2049, which stars Ryan Gosling and Harrison Ford, was male and 86% of it was over 25. Other factors that may contributed to its failure include a lengthy run time of 163 minutes, which limited the number of screenings in cinemas, and its dark, adult tone.

"It's an intellectually charged, apocalyptic sci-fi story. It's not Close Encounters, it's not Star Wars. It's a challenging film. To me, those are the best type of films," said Paul Dergarabedian, senior media analyst at comScore. "But does it make it the most commercial? No. It was creatively and thematically perfectly executed … but it didn't play to the numbers everyone thought."
[From The Guardian]

I was going to make a joke about how women don't really want to see a movie about a dystopian nightmare because we're already living in that world, but really… women will support dystopian sci-fi projects (films, TV shows). Women will support those projects if there's a strong feminist element, like The Handmaid's Tale or Mad Max: Fury Road. What women saw from the promotion of BR2049 was that it was made by and for men. Even the "creator" of these fake humans was a man (played by Jared Leto). I also think this shows that Ryan Gosling has never really been a huge box office draw, right? Even the combination of Harrison Ford plus Gosling didn't mean much.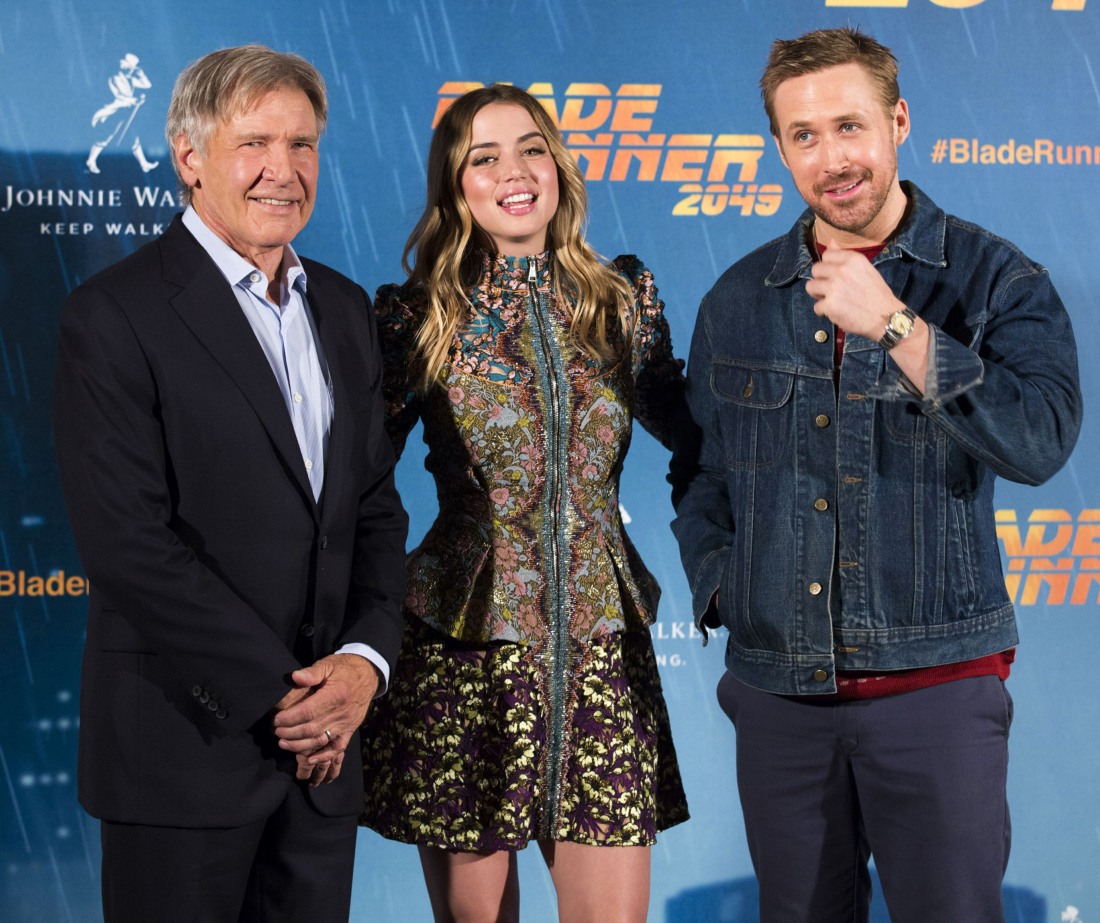 Photos courtesy of WENN.