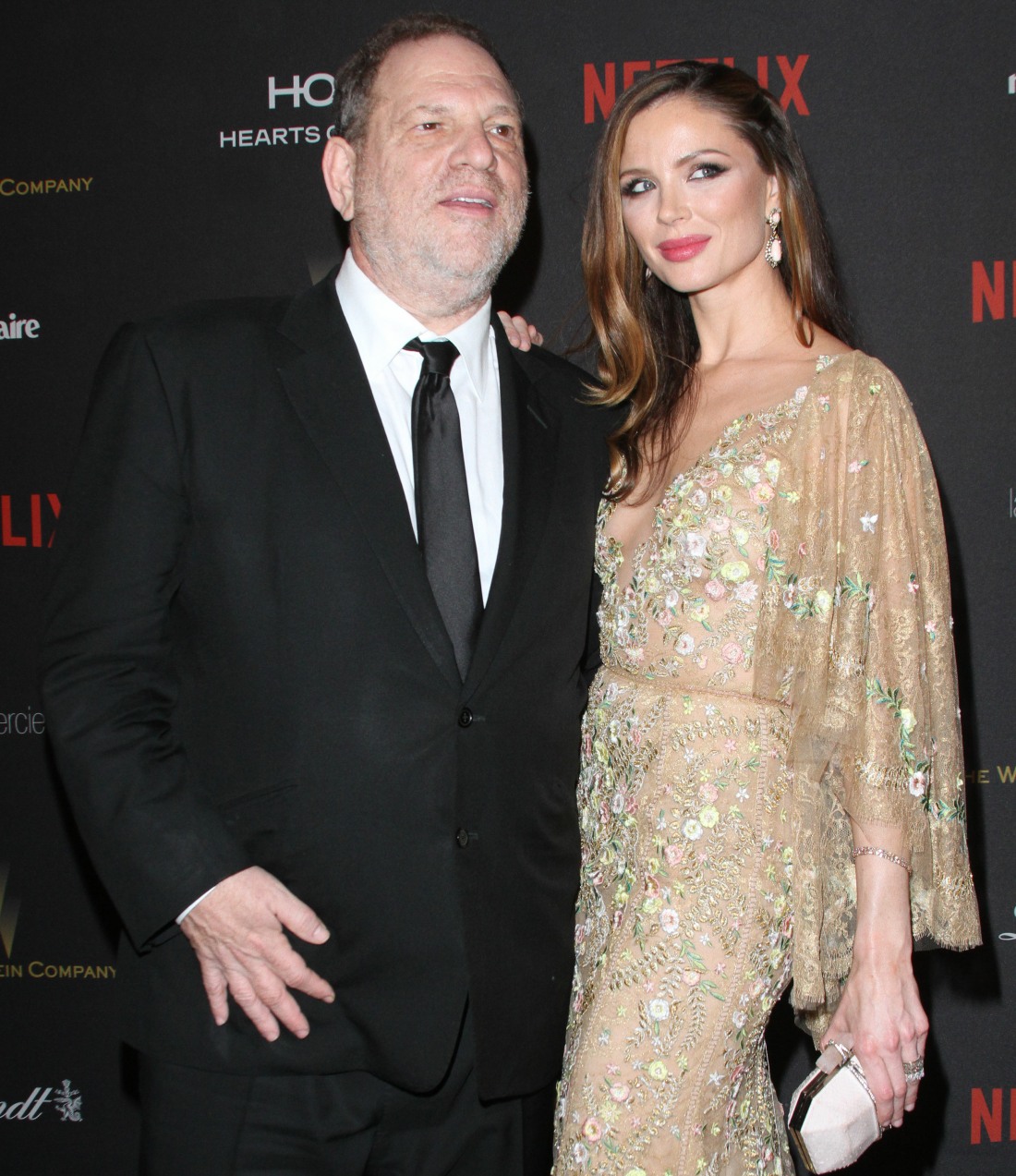 I've been reading so much about Harvey Weinstein over the past week, I can't always cite some of the periphery pieces which aren't always newsworthy. But it's worth linking to this Variety piece, which came out in the immediate wake of the NYT article and Harvey's initial statement, lawsuit threat and stupid first interview. Variety's PR experts are basically like WHOA, Harvey bungled the sh-t out of his own PR. His own crisis response was deplorable at every level. That's what this People Magazine article reminds me of too – just at a PR level, Georgina Chapman needs better people. She needs to take someone else's advice. If she doesn't change her reactions, she's going to be hit in the press just as hard as her husband. From People Mag:
The future of Harvey Weinstein's marriage to Georgina Chapman, as well as the future of her fashion label Marchesa, is up in the air after allegations of sexual misconduct were levied against the powerhouse producer last week. Multiple sources confirm to PEOPLE that the movie mogul, 65, and the fashion designer, 41, are together at a hotel in Los Angeles. The duo tied the knot in 2007 and have two children — India Pearl, 7, and Dashiell Max Robert, 4.

As for the future of their marriage, one source tells PEOPLE a split is "inevitable" but not happening right now, while another claims that "Georgina is really mad" but "not even really at Harvey." Instead, the second source says Chapman is concerned with the impact the scandal might have on her fashion label Marchesa, whose gowns are often worn on red carpets by A-list actresses.

"Georgina is furious and embarrassed," a third source says. "She is very upset, but not rushing to file for divorce. This doesn't even seem like an option." The source adds, "Georgina talks about the incidents like they happened before they were married. Still, it's very sad and disappointing to Georgina that Harvey has behaved like this. It's not anything that can just be forgotten, or forgiven. Right now, she seems very focused on Marchesa. Marchesa is her baby too. It's a family business. She has several friends working for Marchesa and also her brother. She needs to keep business going. She will do what she can to keep her personal life away from Marchesa."

Despite Chapman's talent as a designer, the source says success in her industry often comes down to connections. "Georgina didn't have those connections for Marchesa to be successful, but Harvey did," says the source. "Georgina is in a tricky situation now. She truly loves her life."

A television and fashion insider also tells PEOPLE that the future of Marchesa could be in jeopardy. "Harvey is the one with all the friends," the TV-fashion source says. "It's going to be a tough time for her and Marchesa."
Yeah, woe is Georgina's business, have some sympathy for THAT! Dear Georgina: DO BETTER. YOU DO NOT NEED HIM. Stop listening to the people telling you to ride this out by his side. Stop allowing people to try to paint you as sympathetic and long-suffering to People Magazine. It's not helping. Get better people. Take care of yourself and your children, hire a great divorce lawyer and start with this thought: "I am healthy, capable and free." So what if Marchesa folds? You can start another fashion line or work somewhere else. No amount of career-saving or marriage-saving is worth this mess, especially when it's not even a secret that you'll leave him eventually! Get out while the getting is good, that's what my mother always said.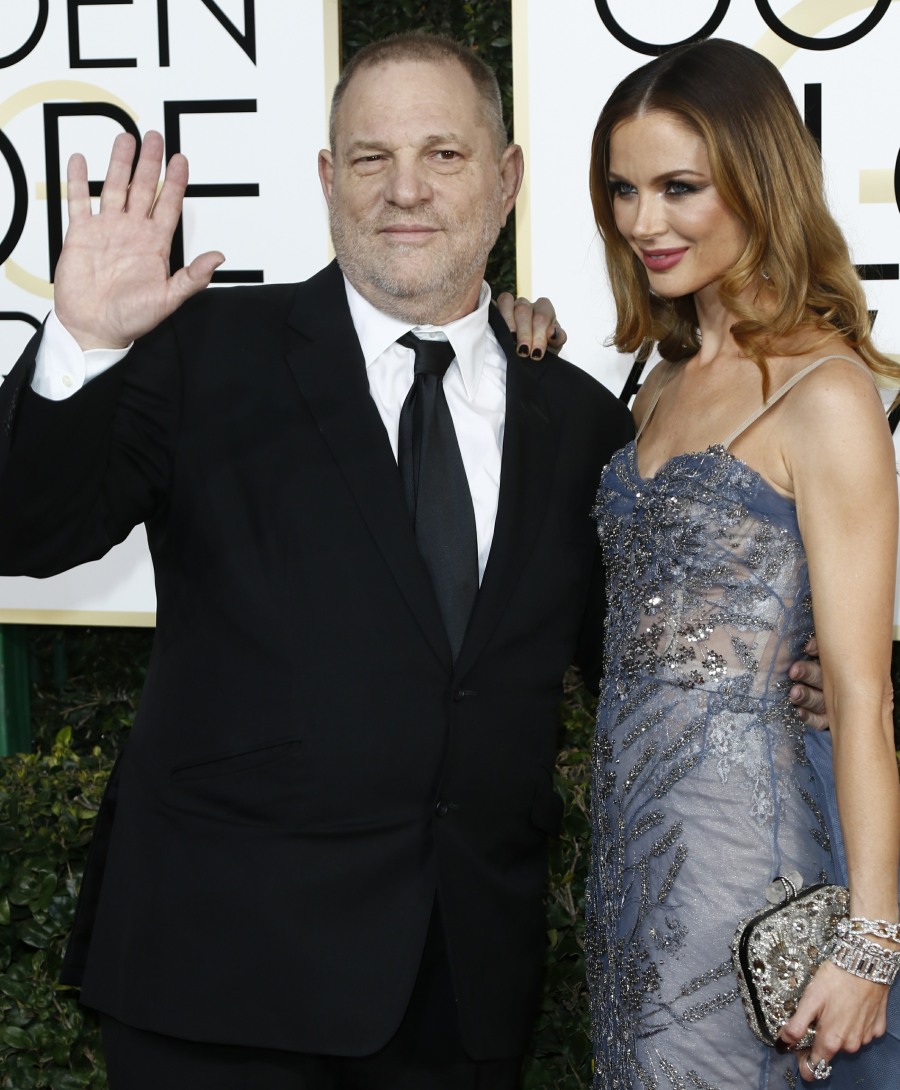 Photos courtesy of WENN.