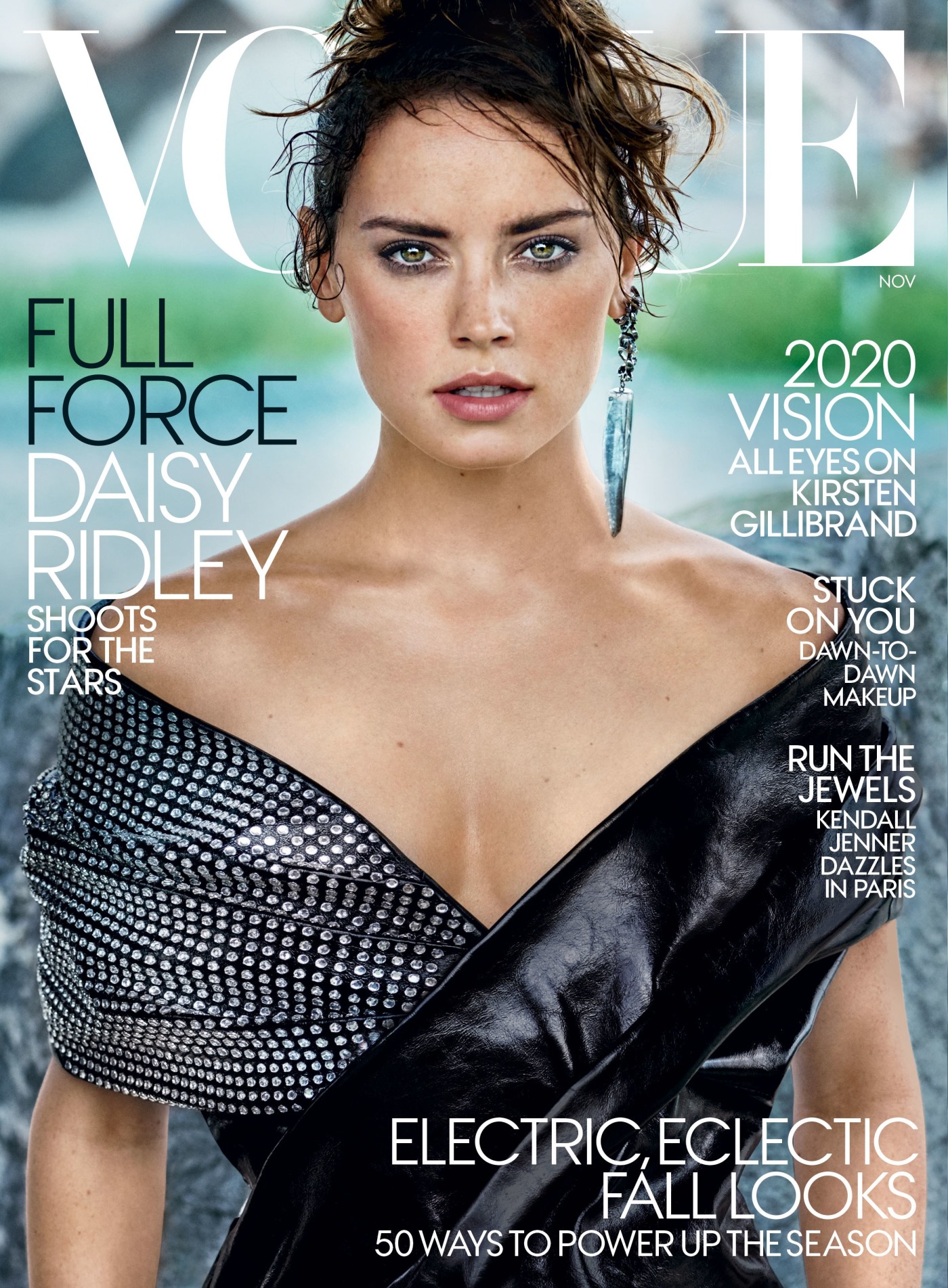 Daisy Ridley is the November cover girl for Vogue Magazine. She's promoting The Last Jedi, which comes out until December 15, so if it feels like the promotion is starting early, don't worry, it totally is. For what it's worth, I absolutely LOVE the cover and I kind of hate the rest of the Mario Testino photos. If you can get such a fierce look from Daisy for the cover shot, why not try to create more magic with the rest of the editorial? But clearly, I'm not a professional photographer or fashion editor. You can see the full Vogue cover package here. Some highlights from the interview:
Working with lightsabers: "They're really heavy. Three, four, five kilos? And the weight's very unevenly distributed."

What she was like as a kid: "I was a little tomboy. Loud. Often very sassy. Insane amounts of energy. I remember asking, 'Was I shy?' And my mum laughing hysterically. She said I used to run into a room and go, 'Helloooo!' "

Her style: "I realize I sort of do dress like a four-year-old."

On Carrie Fisher: "I'd never met anyone openly bipolar before, who discussed loving glitter because of her LSD days"—and she tilts her head back to stem the tears as she speaks.

Becoming famous seemingly overnight: "Everything was so confusing. People were recognizing me—I still don't know how to handle it. My skin got really bad because I was stressed. It was crippling. I just felt so seen and so self-conscious… I felt like I was sort of reducing myself because I was so worried that people would recognize me," she explains. Then she thought, "You know what? I want to dance through life. I don't want to scuttle."

She doesn't want to sound like a complainer: "I'm very aware that there are thousands of other people who could do what I do much better, and it's a matter of timing and luck. I'm counting my blessings that I get to be one of the people working. I worry that things start to seem normal that aren't normal. You get rushed through airports, and you never have to queue, and you get tickets to things that you wouldn't otherwise. I think it's important to remind yourself that it's not normal. It's difficult, though, because it is my normal."
Yeah, the piece is kind of boring. That's not a knock on Daisy, really – she's now been famous for a few years, and she's learned the hard way that it's better for to hold some stuff back. She didn't want to talk about her dating life, or Carrie Fisher's passing, or much of anything else in this Vogue piece. Daisy's being boring on purpose. This is why I'll always appreciate Jennifer Lawrence: whatever else you can say about J-Law, she ALWAYS gives a good interview, even if she ends up sounding like an a–hole.
Here's Daisy's "73 Questions" thing.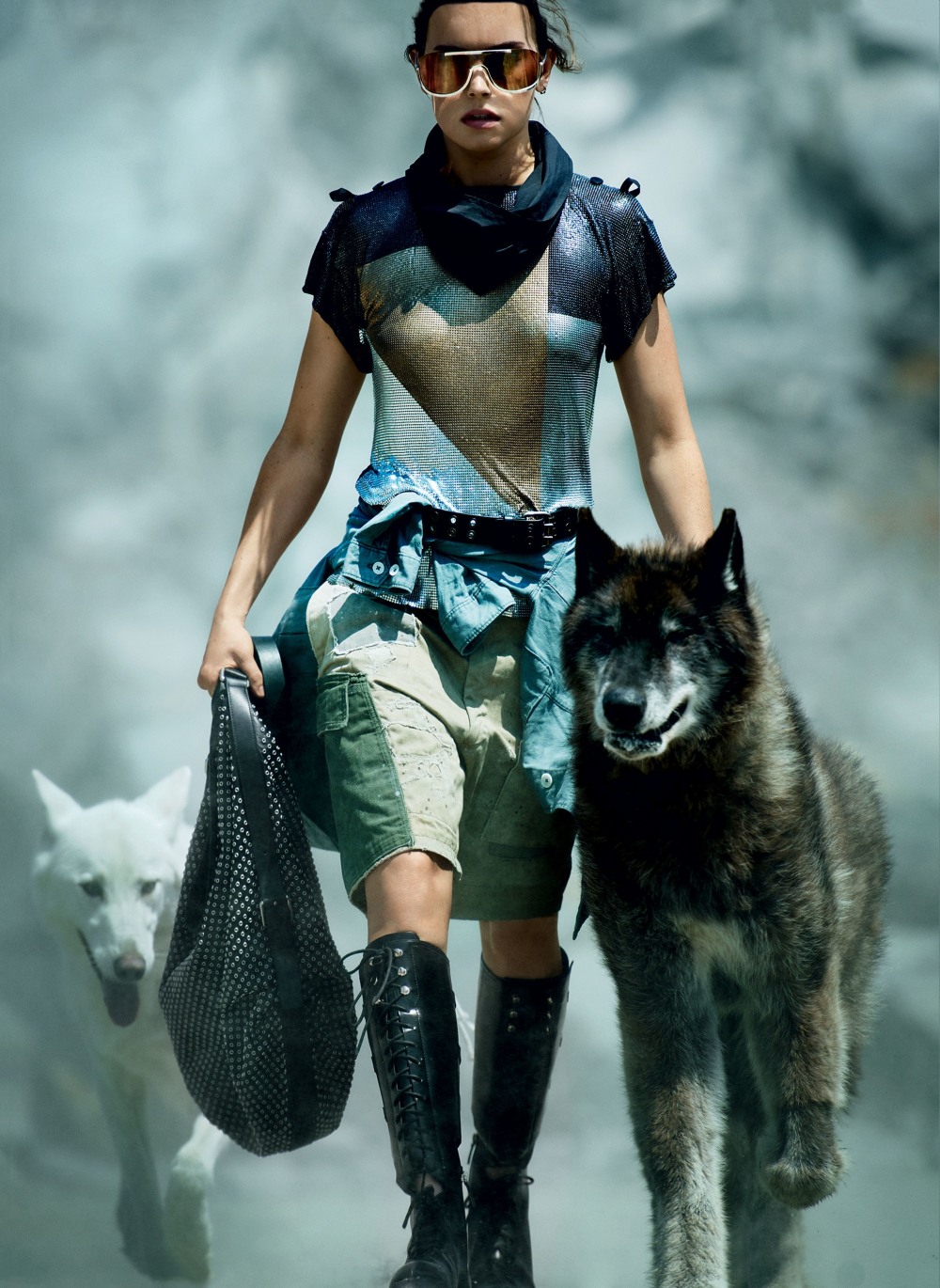 Photos courtesy of Mario Testino for Vogue.