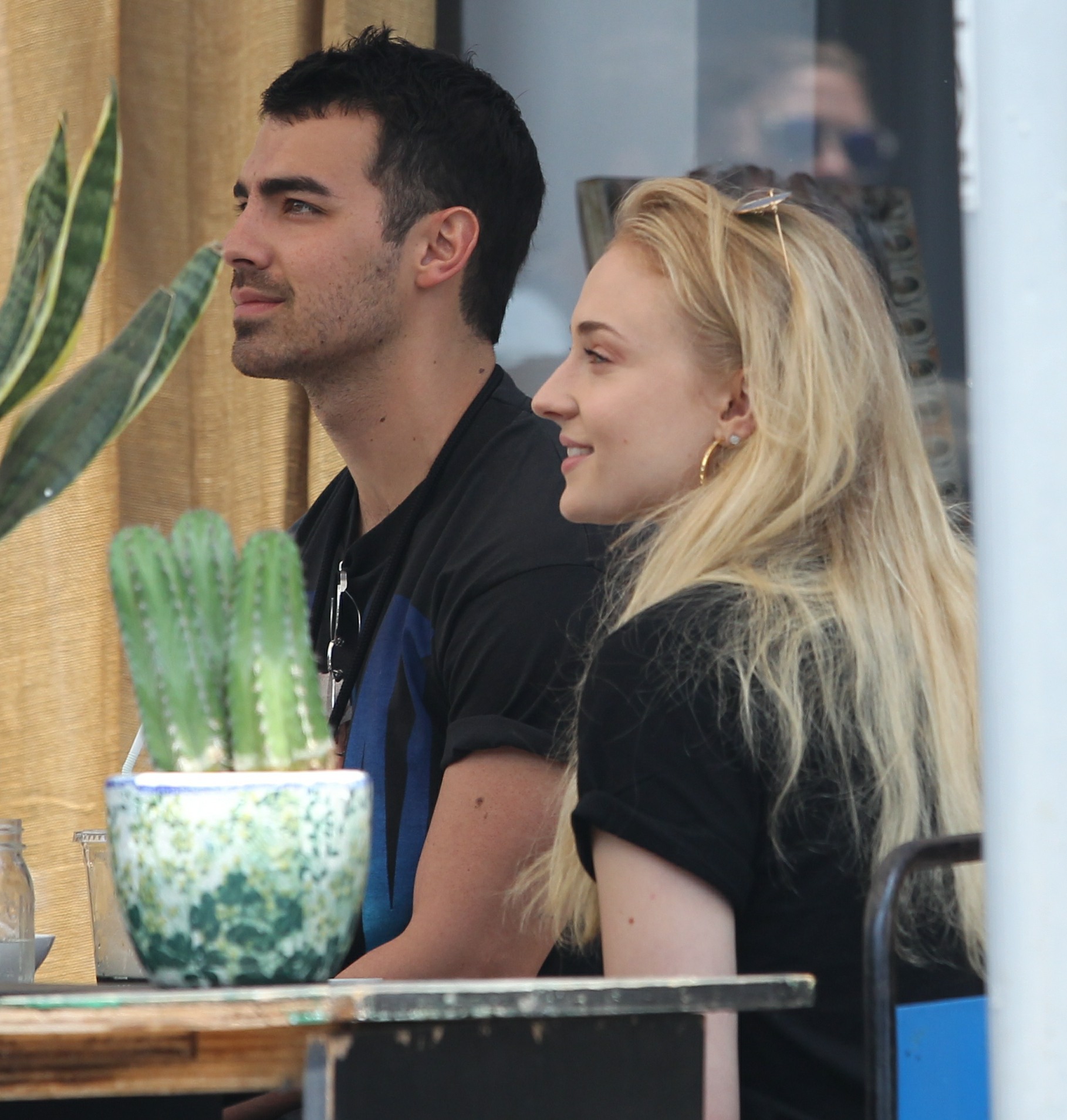 Joe Jonas and Sophie Turner have been dating for about a year. I suspect that they really are at the one-year mark of their relationship, because we started hearing about them around November 2016. They spent New Year's together in Miami and New York, and they've been inseparable for months. She's the cool girlfriend at his gigs. They adopted a dog together. They show up on each other Instagrams. It's all very cute and "young love." She's 21 years old, and will turn 22 next February. He turned 28 in August. Would you marry a 28 year old when you were 21? It would have depended on the 28 year old. I would not marry Joe Jonas at any point in time though. But I'm not Sophie Turner and I'm not love-drunk on being the Cool Girlfriend With the Band. Yes, ladies and gents, Sophie Turner and Joe Jonas are engaged! Joe posted this Instagram on Sunday:
Great manicure. The pear-shaped diamond is… not my taste, but I like that he spent some money on it. That's a nice-sized ring, and it actually suits her, I think. It looks good on her hand, and I could see Sophie digging a pear-shaped diamond rather than a princess-cut diamond or something a bit more typical. Sophie posted the same photo on her IG with the words "I said yes." People Mag confirmed the news:
Joe Jonas and Sophie Turner are engaged, and the singer's family couldn't be more welcoming to their new addition. "Everybody's very, very happy for them and their family and friends are all thrilled. Everyone loves them together," a source tells PEOPLE of the exciting news.

Adds the insider, "She's young but is beyond her years and is crazy, crazy mature. He's never been like this with a girl."

"He was such a dater before her but their relationship was much different from the start. She was just the one for him."
"He was such a dater before her"…? I've never heard it described that way. Like, he's a DATER. He goes on lots of dates. I think Sophie is "crazy mature" as well, and yet… I'm still not into this. What are your thoughts? Feelings? I mean, I think she's too young to get married in general, and too young to marry Joe Jonas specifically. But an engagement isn't marriage and from what I've seen on The Kids These Days, they could just be engaged for a while and not really plan for the wedding. Even though I think people should enjoy their youth and make mistakes and have fun, I'm kind of grumpy bitch to the point where I'm like "stop being so love drunk, you're making a huge mistake!!" But they're not listening to me, so I'm just shouting into the void. Have fun, you crazy kids.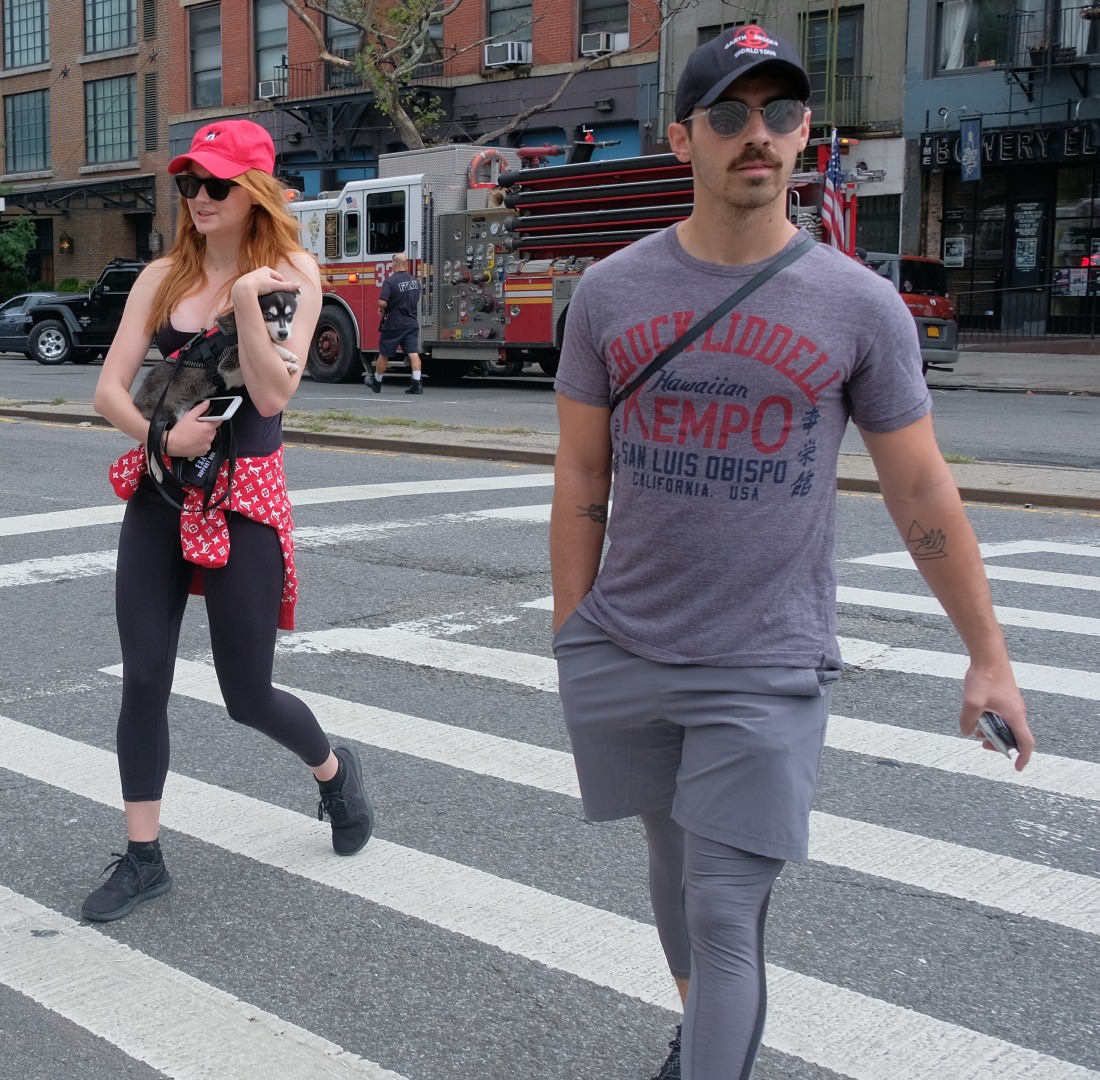 Photos courtesy of Instagram, WENN.