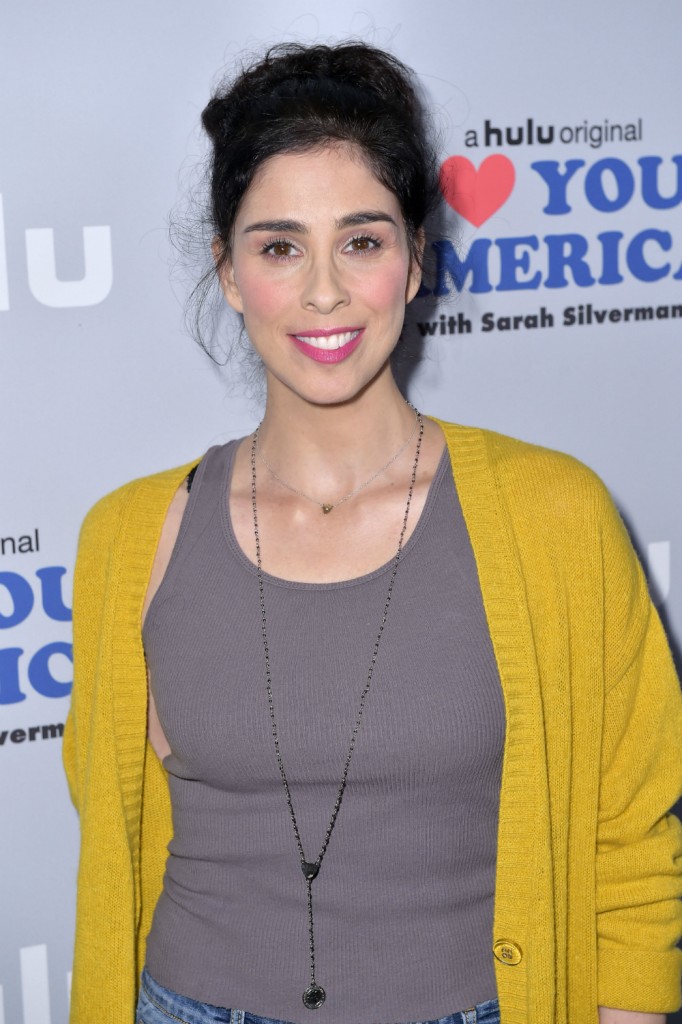 Sarah Silverman has a new talk show on Hulu called, I Love You, America. It's produced by Funny or Die and airs on Thursday evenings. Has anyone seen it? I was going to give it a try the other day but got sidetracked and never got around to it. I'd like to hear any thoughts on it. I want to check it out because I like some of Sarah's comedy and want to support women-driven shows. Also, because I can't quite grasp the concept – it's a 30-minute talk show where Sarah is trying to connect with people who are ideologically opposed to her. According to the few reviews I've read, she's seems to be legitimately trying to understand 'the other side' so for that, I commend her. Feelings are mixed about whether the show is working but most are willing to wait and see, especially because apparently Sarah said up front that everything is subject to change based on if it's working.
Sarah spoke to The New York Daily News's Confidential about politics and mindfulness, which is the bent of her show. According to Sarah, our worship of the Almighty Dollar is detracting from our mindfulness.
Is Sarah Silverman going soft? The actress and comedian, who has bluntly and even shockingly addressed sexism, religion and racism, wants to do something different on her new Hulu talk show "I Love You, America," which she describes as "social politics wrapped in a big, doughy bready sandwich of aggressively dumb and silly, which is my favorite."

"I'm trying to be mindful, especially with this show," the 46-year-old told Confidential. "It's trying to remember humanity, lean into vulnerability, just try and be human."

"You know this theme of division is not something that's coincidental," Silverman told Confidential. "I think it behooves certain people, oligarchs, certain corporations, people within the far right, wealth addicts, keeping a country divided makes it easier to control. I find that wildly blatant these days and I find myself susceptible to it too."

Silverman, who grew up in a political family — her mother was a photographer on the George McGovern presidential campaign — says part of the problem today is teaching children bad values.

"It's really bizarre," she said. "It's "Real Housewives," and Kardashians and Trump. This is just worshipping money no matter how that money is made, no matter whose blood is on it. If young kids were interested in Ruth Bader Ginsberg, then things would be different, but they're not. I wish they were."
I can't really find fault in what she says, people do worship money without caring how it's made. But I can't absolve myself from that so it's hard to comment on it. I don't want to be a Real Housewife or a Kardashian but I have found myself envious of some part of those people's lives, whether it's the extensive traveling or the lavish parties or massive wardrobes. I'd like to think I'd turn down money if it had blood on it but I still want a beach house so what am I worshiping? I would prefer Ruth Bader Ginsburg came to dinner at my house but I'd rather have Carrie Bradshaw's shoe collection than Judge Ginsburg's. I understand her concerns about kids, mine talk about money all the time. But that is largely due to my saying no to them, usually because "we don't have the money for that." As they get older, they understand that we aren't broke, be we must 1) live by a budget and 2) decide which is the best use of any extra money we do have. I see that as my responsibility, though, not the Kardashians. Like I said, I don't find fault in what Sarah is saying, I'm simply unclear as to whom she's blaming.
In related news, Samantha Bee, who hosts her own show, recently made all the late night women talk show hosts metallic bomber jackets with the word "Nasty" embroidered in a heart because Samantha Bee is awesome:
She's a damn mensch @FullFrontalSamB pic.twitter.com/kAXfoJJBvs

— Sarah Silverman (@SarahKSilverman) October 13, 2017
Congrats on an amazing premiere @SarahKSilverman! Thx 2 @iamsambee, we're jacket sisters! Btwn us 3 & @chelseahandler, are men extinct now? pic.twitter.com/Nd2FEi3Fs1

— Robin Thede (@robinthede) October 14, 2017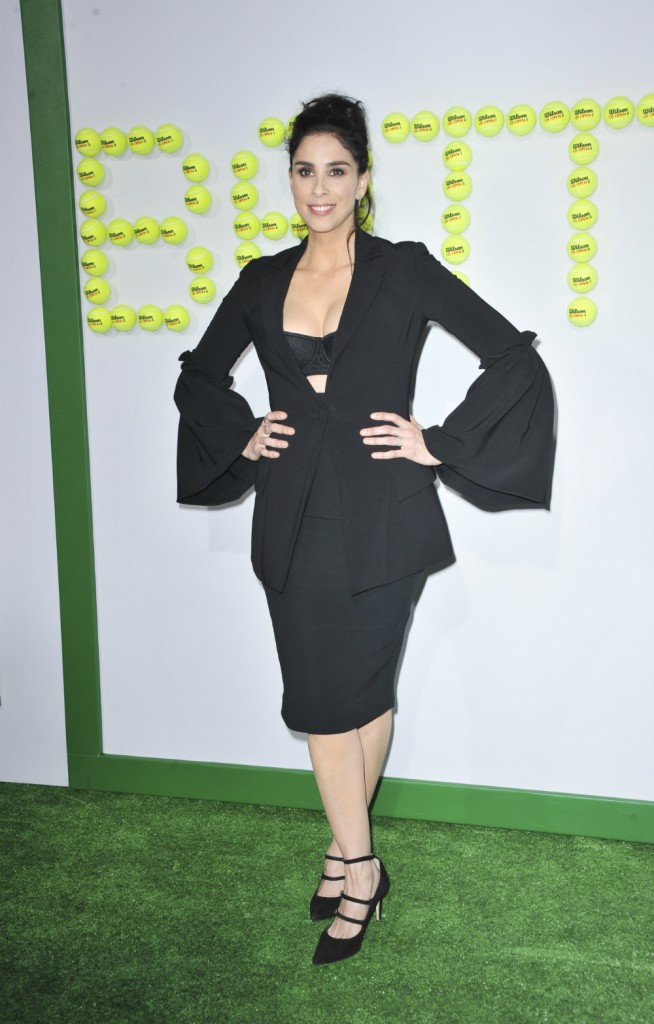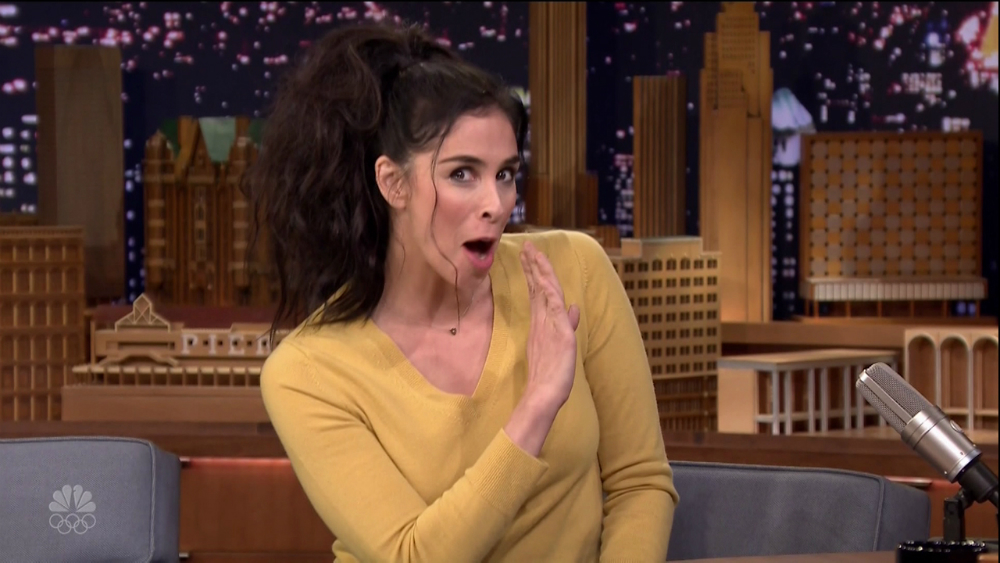 Photo credit: WENN Photos and Twitter