Thankfully, we haven't seen the last of Cher on the big screen. Believe it or not, it's been seven years since the queen diva lit up the multiplex in Burlesque. Now she's lending her pipes to the sequel we weren't really sure we ever needed. Yes, Cher has joined the cast of the sequel to the immensely popular big screen version of Broadway darling Mamma Mia, titled Mamma Mia 2: Here We Go Again (which can be interpreted a few different ways, depending on your level of excitement about this new movie) .
Cher, being Cher, took to social media. Taking a break from trolling #45 (she IS the hero we all need regarding that, by the way) announced that she was working on the sequel. On Sunday, in a response to a fan who posted a link to a Broadway World article announcing her participation in the project, she put on her caps lock and confirmed the good news, tweeting "WELL…IM IN MOMMA MIA2."
WELL…IM IN MOMMA MIA2 🎂

— Cher (@cher) October 16, 2017
Also on Sunday, Cher let the picture do the talking, posting a snap of a pair of metallic platform boots that were very reminiscent of the ones Donna and the Dynamos wore in the original movie…
— Cher (@cher) October 15, 2017
Cher will join original cast members Meryl Streep, Colin Firth, Amanda Seyfried, Christine Baranski, and Pierce Brosnan for the sequel. The movie marks the first on-screen reunion of Cher and Meryl since 1983's Silkwood, which earned them both Oscar nominations. The original holds the record as the highest-grossing movie musical of all time, raking in over $600 million worldwide and spawning an amazing French and Saunders parody. The soundtrack has been certified platinum in 20 countries – which means a lot of people want to hear Pierce Brosnan warble "S.O.S." (Still not sorry I feel this way.)
Lily James will join the original cast as the younger version of Meryl's character, Donna. As for the tunes, there will be additional ABBA hits not featured in the original, along with some "repurposed favorites." ABBA co-founders Benny Andersson and Björn Ulvaeus will contribute music and lyrics and serve as executive producers.
According to the Daily Mail, La Cher is set to appear in two musical numbers. Not much else is known about her appearance. An executive on the production told DM, "Cher's our secret weapon. It'll spoil the fun if we give anything away."
One thing we can ascertain from the legend herself is that one of her numbers will be the ABBA hit "Fernando." She tweeted the news on Tuesday, presumably from London's Shepperton Studios, where her segments are being filmed (the movie is also being filmed in Croatia):
Worked LATE LAST NIGHT.
Make up/Hair test"CRAZY👏🏻Then Mark's 2 Re-Sing FERNANDO.Wasn't Happy,Feel MUCH Better😉MY VERSION IS Me."GREAT SONG"😥

— Cher (@cher) October 17, 2017
I really have mixed feelings about this. I adore Cher and Meryl, of course, is a national freaking treasure. I grew up listening to ABBA and love their music, I saw Mamma Mia on stage twice and own the original movie on DVD. I just am not sure if the world needs a sequel (or prequel) to the original. It will be great to see Cher on screen again and it will be nice to have an honest-to-God singer in the mix this time around. The movie comes out on July 20, 2018, a mere month after Cher's new stage musical, The Cher Show, makes its debut in Chicago. 2018 could be the Year of Cher, and I can't wait for it.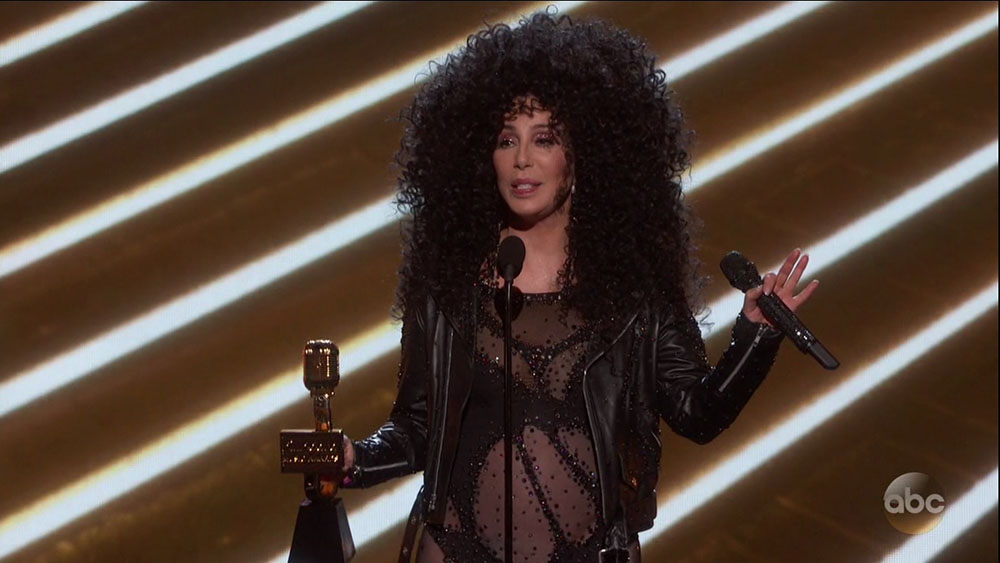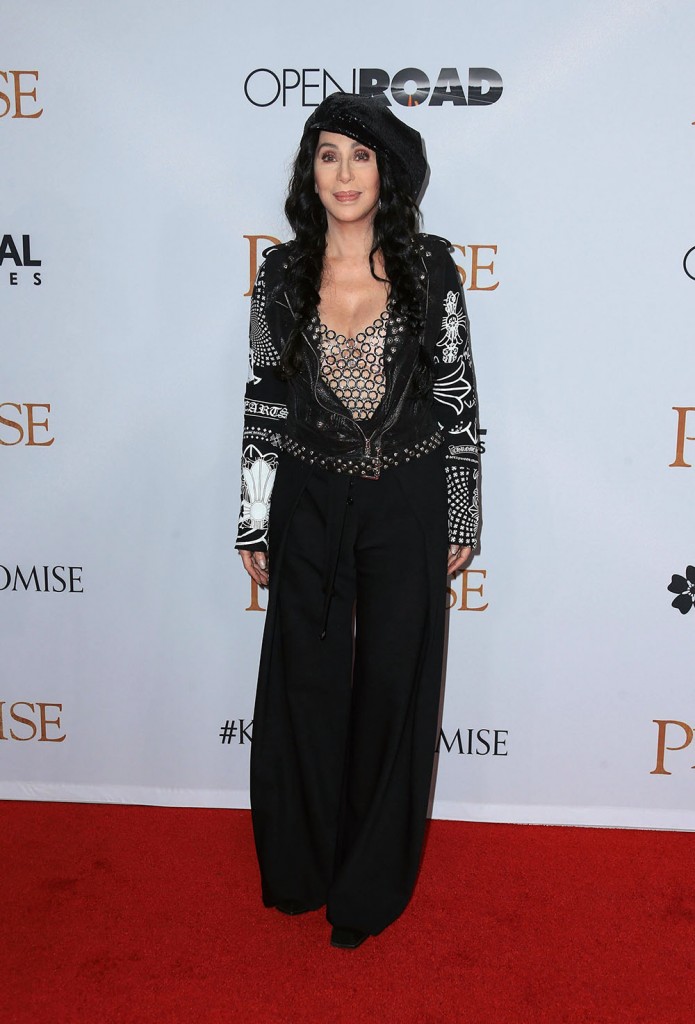 Photos: WENN.com, Getty Images