Embed from Getty Images
Director Kevin Smith has announced that he's donating all future residuals from his Weinstein-distributed films to Women in Film. He's also donating $2,000 a month to the organization for his entire lifetime. This is a significant monetary commitment from Smith, as Miramax and the Weinstein company produced most of his early work including Clerks, Chasing Amy, Clerks II, Jay and Silent Bob Strike Back, Jersey Girl, and Zack and Miri Make a Porno. Smith made the announcement on his podcast, Hollywood Babble-On, where he discussed his dismay and disgust at Harvey Weinstein, a man whom he worked with extensively and thought he knew before the revelations that Weinstein is a serial abuser. Smith's comments really show that he's trying to understand and empathize with the women whom Harvey harassed, assaulted and whose careers he ruined. I was really moved by the depth and empathy that Smith showed in recognizing his position as a male in the industry and realizing the ways women are barred from the same level of achievement.
"My entire career is tied up with the man," Smith said in the latest episode of his podcast, Hollywood Babble-On. ""It's been a weird f—ing week. I just wanted to make some f—ing movies, that's it. That's why I came, that's why I made Clerks. And no f—ing movie is worth all this. Like, my entire career, fuck it, take it. It's wrapped up in something really f–ing horrible."

When an audience member screamed out that it wasn't his fault, Smith got emotional, responding, "I'm not looking for sympathy. I know it's not my fault, but I didn't f—ing help. Because I sat out there talking about this man like he was a hero, like he was my friend, like he was my father and shit like that, and he changed my f—ing life. And I showed other people, like, 'You can dream, and you can make stuff, and this man will put it out.' I was singing praises of somebody that I didn't f—ing know. I didn't know the man that they keep talking about in the press. Clearly he exists, but that man never showed himself to me. It all hurts, and it didn't happen to me, but it all hurts."

"I had a dream and I made it, and I presented it to somebody, and they didn't make me do something f—ing horrible," continued Smith. "So I feel like there are so many people that we know of now, and maybe even more, that were made to do horrible things to make their dreams come true and maybe didn't even get to touch the dreams; this f—ing dude chased them away."

This led to the filmmaker vowing to give any future income garnered from his Weinstein-made titles to Women in Film. And with the possibility that The Weinstein Co. could go under and fail to yield any additional residuals, Smith says he will give $2,000 per month to the organization for the rest of his life. "That feels like a start," he concluded, while also offering his mentorship if they'd want him. "Hopefully that goes to people that get to make sh— without having to deal with some f—ing animal saying, 'Here's the price.'"
Perhaps Smith knew on some superficial level, perhaps his understanding of Weinstein prior to this was similar to Clooney or maybe even Tarantino (although we have heard very little from Tarantino) in that he thought that Weinstein was a player who took advantage of his position to land young women who were ok with the situation. It really sounds like Smith gets it now and is doing what he can to listen and to help women in his industry. This makes me wonder why more men in Hollywood who benefitted from Weinstein aren't stepping up with donations along with their explanations and condemnations. Think of all the good they can do and I hope this action by Smith sets a precedent.
Incidentally The Hollywood Reporter had a producer's roundtable discussion last week discussing the Weinstein scandal. It featured Judd Apatow, Seth Rogen, Amy Pascal, Jason Blum, Ridley Scott and Eric Fellner. Apatow and Rogen in particular had decent comments about the male-centric culture of their industry and how everyone looked the other way and made excuses as Weinstein made payoffs. Many people online were quick to point out that there was only a single woman on the panel. Pascal said that Weinstein wasn't an outlier in Hollywood and that people believed they would get hurt if they spoke out against him. She's right, Weinstein systematically killed the careers of women who turned him down. Imagine what he would and did do to anyone who spoke out against him.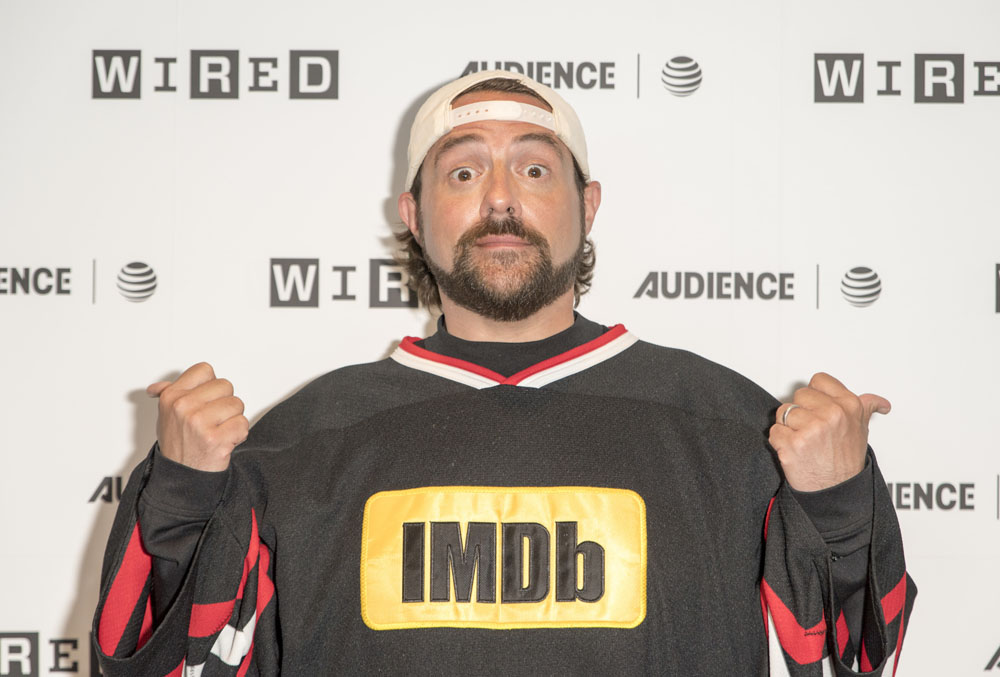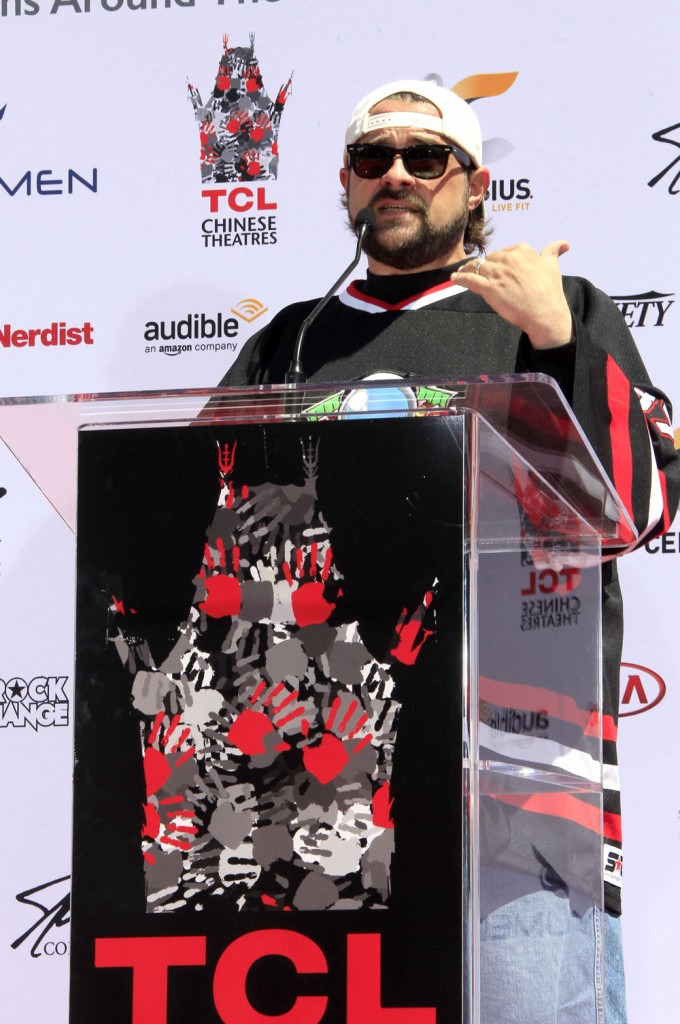 Photos Credit: Getty and WENN