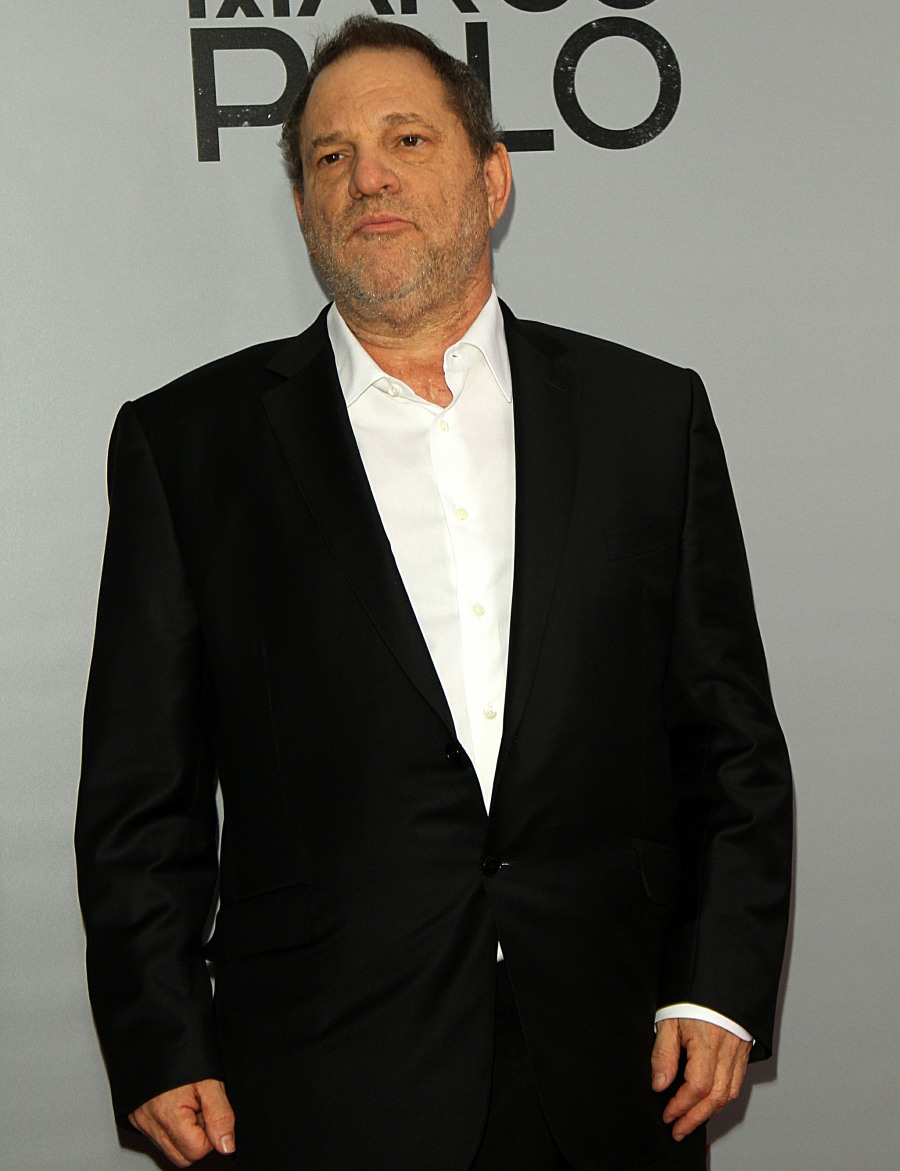 Harvey Weinstein is being investigated, by my count, by three different police forces. The London police are investigating Weinstein for a series of sexual assaults and rapes after they received multiple tips. Several women have come forward and given statements in London too. The New York Police Department also has an open investigation into Weinstein too, although I wouldn't put much stock into it because the last time the NYPD put together a solid case for sexual assault against Weinstein, the DA refused to prosecute. As for Weinstein's hunting ground in LA, well apparently women are coming forward there as well. The LAPD says that they are currently investigating an alleged rape committed by Weinstein in 2013.
A woman filed a police report with LAPD Thursday claiming Harvey Weinstein raped her in 2013, and the Department has launched a criminal investigation. The woman is an Italian model/actress who claims she attended the Italia Film, Fashion and Art Festival in February, 2013. She claims she had met Weinstein before, and in fact she says at the time he asked her up to his room but she declined. On this occasion, she says Weinstein showed up at her hotel lobby at Mr. C Beverly Hills and asked if he could join her in her room. She says she declined, but a short time later Weinstein was at her hotel door.

The woman, who was 34 at the time, tells the L.A. Times Weinstein forced his way into her room, saying, "I'm not going to f*** you. I just want to talk." She says he repeatedly asked to see her naked, then grabbed her by the hair, yanked her into the bathroom and forcibly raped her. She says she begged him to stop, showing him pictures of her kids. It apparently went on for 45 minutes, and Weinstein allegedly left. She says she was afraid to report him, but told her priest, a friend and a nanny. The LAPD tells TMZ the Department is currently investigating.
Jesus Christ. This sounds a lot like what he did to Lysette Anthony – it was like a blitz attack once he invaded her space. But, since TMZ is TMZ and they're pro-abusive-men, they had to report a second story about this case: apparently, the victim "has the LAPD worried" because she's giving an interview to a newspaper. How dare she want to tell her story, right? That's the vibe of the second TMZ article.
As for Weinstein's current location, he's still in Arizona, pretending to be in "sex rehab." Dude, you are not a sex addict. You are a sexual predator. There's a difference. While I believe every person has the right to privacy, in general and specifically when they are seeking treatment, I couldn't help but read this Page Six story about how Weinstein is behaving in his "sex therapy" group sessions:
Harvey Weinstein is already being belligerent at sex-addiction rehab — barking into his banned mobile phone and remaining in denial about his alleged sex attacks, insisting each and every one was consensual, Page Six has exclusively learned. The movie mogul, who volunteered to go to rehab after a wave of allegations of sexual harassment and rape against him from women in Hollywood, isn't exactly in his element in therapy, falling asleep in sessions or talking on his phone, a source tells Page Six. Weinstein was reported to be at an inpatient facility, but our source says he is actually being treated at an intensive outpatient facility, which allows him to spend nights at a hotel. The clinic offers one-on-one counseling, and group therapy sessions among other treatments.

The source told us, "In one group therapy session, Harvey arrived 15 minutes late. Then, when it was his turn to speak, he launched into a speech about how this is all a conspiracy against him." The source added that as others at the clinic shared their personal stories, "Harvey fell asleep in his chair. He was only woken up by the ringing of his smuggled mobile phone [which is banned at the facility] . . . Harvey jolted awake, jumped up, immediately took the call and then ran out of the room."

Another source close to Weinstein says he is no longer joining group sessions, "for obvious reasons," but is undergoing individual treatment, and is accompanied at all times by a therapist.

"He insists he never raped or assaulted anyone, and that all the encounters were consensual. He realizes he has acted like an a - - hole, but he still insists he's not a rapist. He does have his phone, but when he is in therapy he has to give it to someone else," the source said, adding, "The characterization of what he said and what happened at the group session isn't true."
I believe all of this. I believe he doesn't give a sh-t about therapy, he's just going through the motions. I believe he sees everything he did as consensual and likely transactional. He doesn't want to examine why he got off – for decades, because it is his sexual pathology – on humiliating and degrading women, on forcing himself on women and forcing women to do terrible things.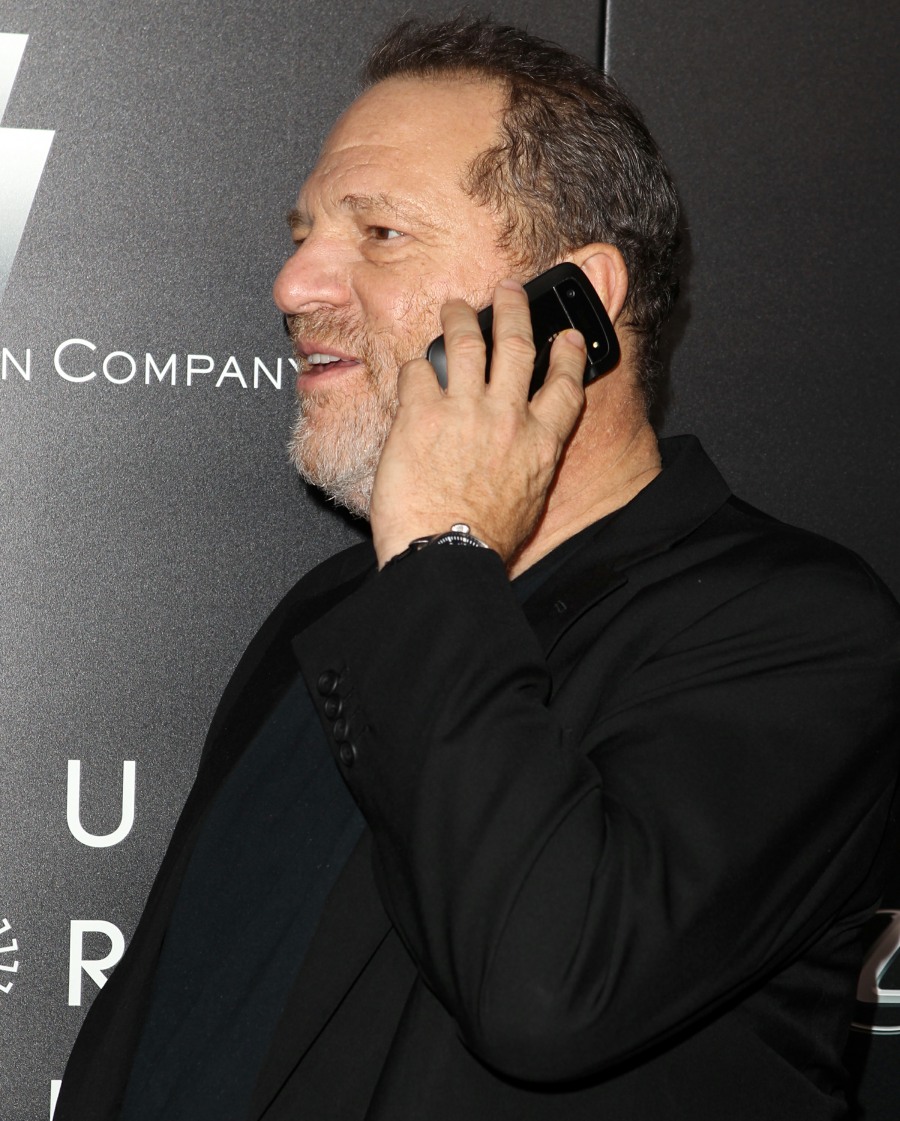 Photos courtesy of WENN.