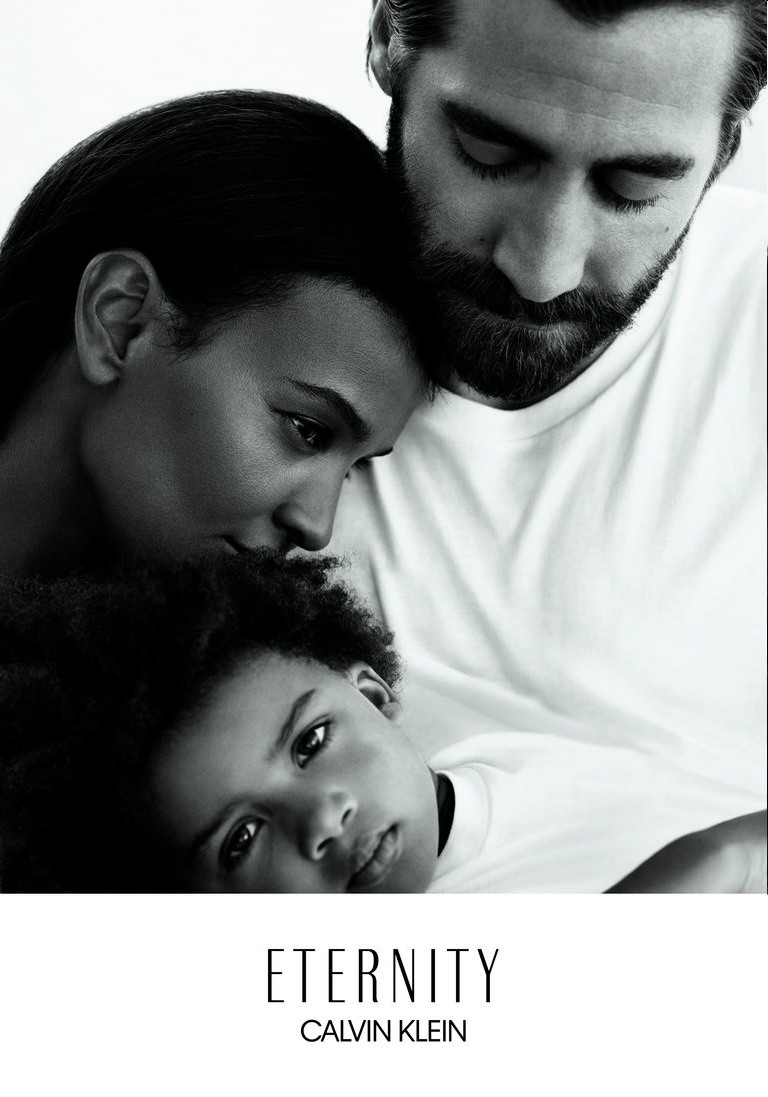 Earlier this month, Calvin Klein released the first image from their new ad campaign for Calvin Klein Eternity, a perfume/cologne which I personally don't like, but one which is pretty popular. The campaign features Jake Gyllenhaal and Liya Kebede and a small child/toddler. It's a pretty print ad, but you know Calvin Klein is paying big money for Jake's face, so why doesn't the print ad show more of his face? I don't know. Anyway, late last week, Calvin Klein debuted their first commercial from this campaign. The commercial is… odd. Just go into cold and see what you think.
To me, it seems like a clip from a completely random indie film which takes itself too seriously. Jezebel theorized that it comes across as creepy, like Jake later goes crazy and kills a bunch of people. This was directed by Cary Fukunaga, best known to people as the director of the first season of True Detective, and the director of Beasts of No Nation. Neither of those projects scream "future perfume ad director," and I think it's safe to say that maybe Fukunaga has a problem with tone, specifically keeping the tone light and joyful instead of ominous and sad. Like, I don't want my perfume purchase to come with feelings of regret and ennui.
As for the e.e. cummings poem being recited – you can read some of the backstory here. Fukanaga says that they were going to experiment with different poems and activities, and basically this young child actor-model, Leila, only really enjoyed the cummings poem. It sounds like a really exhaustive and expensive way to just get Jake Gyllenhaal to make a foot-phone with a child.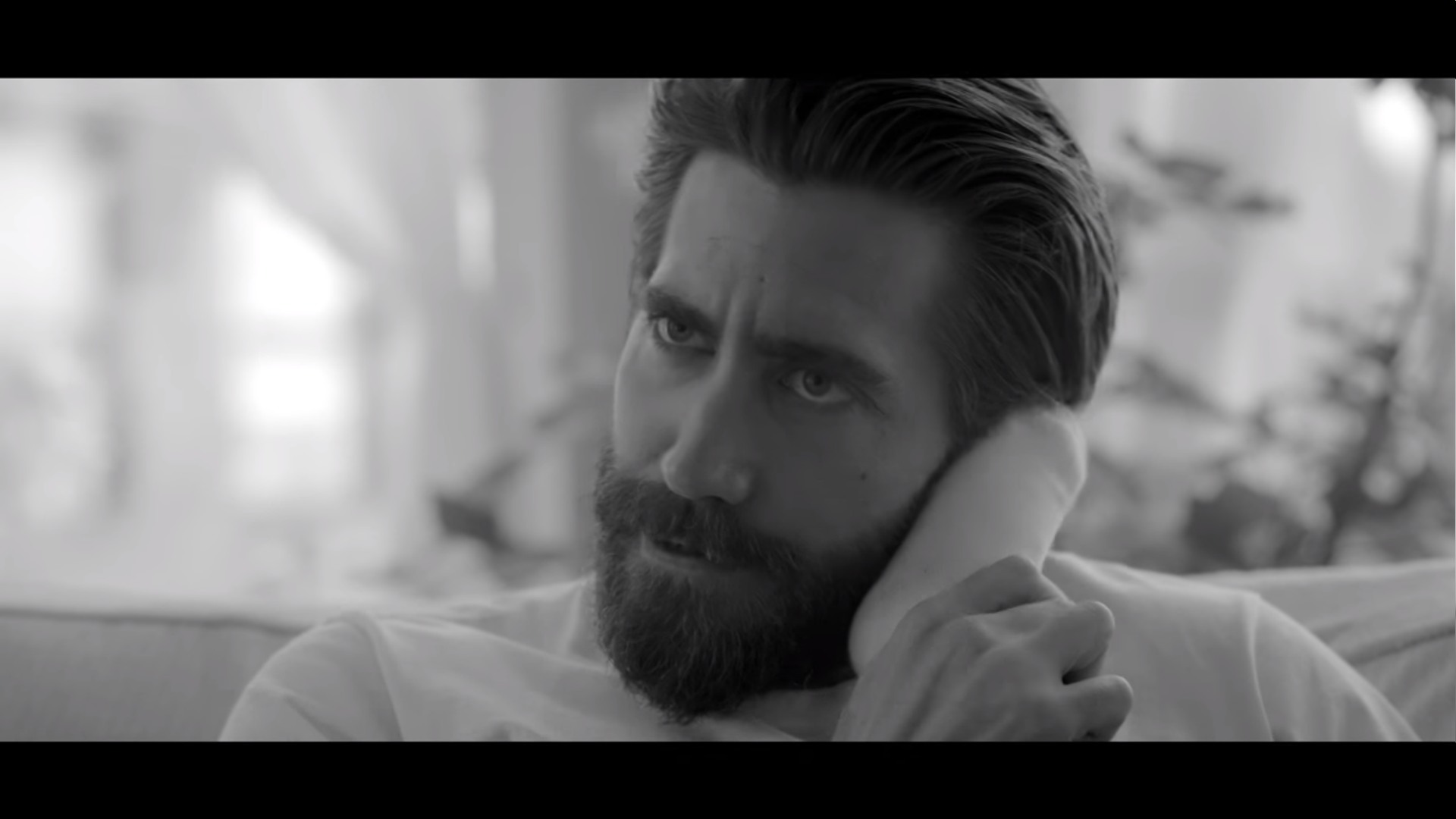 Photos courtesy of Calvin Klein.