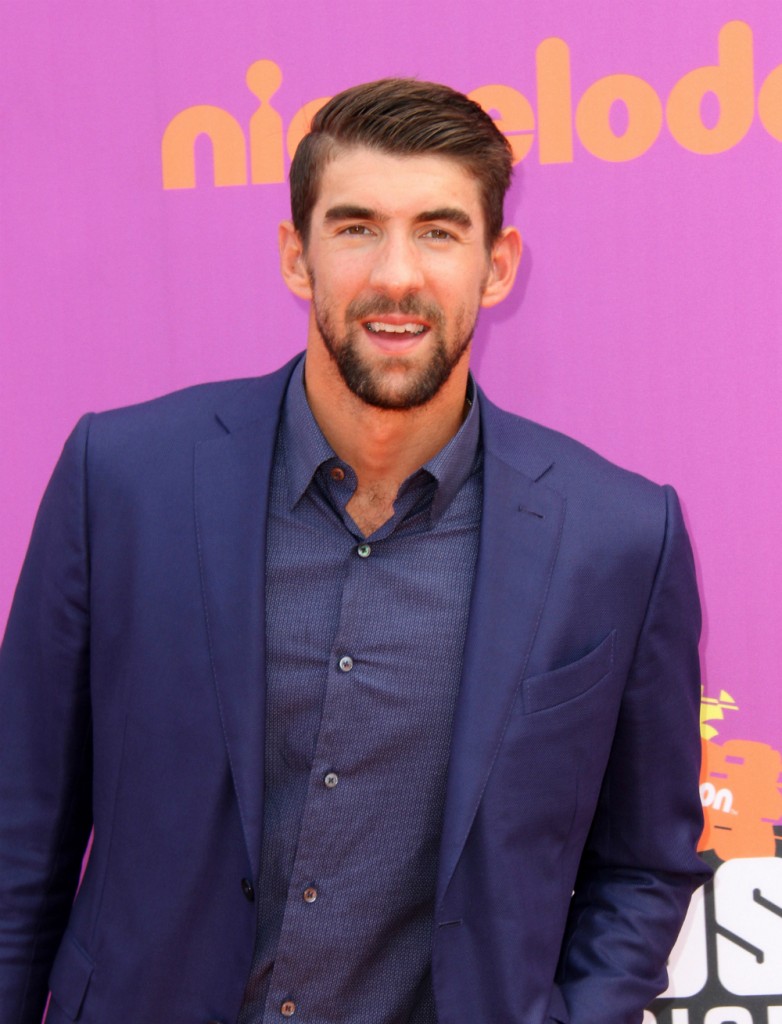 Post Olympics, Michael Phelps's focus has been activism. He is very active with his Michael Phelps Foundation and is the current face of Colgate's #EveryDropCounts campaign promoting water conservation through small adjustments to your daily routine like turning off the tap while brushing your teeth. I love this not only as a water conservation ally myself but because it is such a thoughtful extension of his career. He is currently promoting a new documentary in which he took part called, Angst, that is about anxiety. As a result, Michael is opening up about his depression, how bad it got and how he had to find a new way to communicate in order to improve himself and his life.
The 32-year-old spoke candidly to Us about his role in a new documentary titled Angst, where he speaks out about his anxiety and depression: "For me, it was all about being vulnerable. I think it's scary for a lot of people to think about that word. I just wanted to change. I was to the point where I didn't like who I was. I didn't like looking at myself like seeing the reflection that you see in the mirror. I kind of just tackled it head-on."

"For me it's like, I always make a joke like, 'Yeah, I learned how to communicate like two years ago.' It made my life a hell of a lot easier, but also understanding your emotions is something that is so big," Phelps said. "There are a lot of different things that we have going on and you're starting to see more, whether it's athletes or celebrities who are opening up and talking about depression and anxiety more. I think they're understanding that it is OK to not be OK."

"When I went into depression, I went into the darkest part of my life by far and I didn't want to be alive. Hopefully, we can lower the suicide rate and continue to open up and probably get people to talk about the mental health disorders that they're going through and to communicate more," he says of his battle with depression
Michael discussed his low point a few years ago as well. He gave a lengthy interview to The Daily Beast in which he detailed how learning to talk about his issues rather than laughing them off really started the change within him, saying, "it's like a one-hundred-pound weight has been lifted off my chest." He's also dedicated to trying to help his fellow athletes. In addition to Grant Hackett, who Michael contends is correcting his course, Michael called Tiger Woods after his DUI. Michael said he really wants to help people. I do believe Michael has made changes for the better in his life, but I'll admit I'm skeptical about Tiger and Grant.
Michael and his pregnant wife Nicole attended the first night of the Route 91 Harvest Festival in Las Vegas to see their friend Eric Church. They just stayed the one night and returned home on Saturday. They had friends who stayed, though, and were there during the horrific shooting Sunday night. Their friends are all safe, thank God, but Michael and Nicole are still reeling from the tragedy.
In lighter news, Michael has, once again, said he will not be anything more than a spectator at the 2020 Olympics. Not only will he not add to his medal total, but he thinks Katey Ledecky could one day take his "Most Decorated" title away from him. How does he feel about that? He's all for it. I'd love to see Katie make history as well but dude, Bruce the Shark already took your title.
Photo credit: WENN Photos and Getty Images