Spencer Pratt has been experiencing the gamut of emotions this week. Still reveling in his new father glow after welcoming his son, Gunner Stone, Spencer lost his beloved hummingbird, Lil Angel, on Tuesday. Oh, by the way, Spencer has a bunch of hummingbirds he seems to consider pets, but they are free-roaming outdoors and visit his feeders. According to Spencer, the heat wave that hit Southern California in the beginning of this week was too much for Lil Angel and Spencer woke to find him dead. But now Spencer is wracked with guilt because he thinks Lil Angel was reaching out to him via ESP the previous night to be saved.
"Here's the crazy part: I was in a deep sleep and I woke up from my sleep and was like, 'My hummers!' Then I was like, 'They have nectar. They have enough.' I usually have to fill my feeders around 10:30, so I knew all of them were fine so I went to bed."

"But now I'm starting to trip out that he was dying on the deck and he was ESP'ng me to come save him," Pratt recalls. "So that's been sticking out to me, like, 'Oh my God. Were the hummers tapping into my psyche in my sleep?' Like, 'Come save!' I feel like I could have saved him if I had gotten up there and gotten himself the air conditioning."

The former MTV star tells Us about the unique way he wanted to honor his beloved bird. "To be honest, I was really sad to find out it's a federal crime to stuff a hummingbird. He was so beautiful and perfect and all his feathers were so magical. I never thought about stuffing anytime in my whole life and I never understood why people do it but then I saw how magical he looked even in death," Pratt says. "I was like, 'I need to stuff him and have him in a glass cue on our coffee table.' When I started calling all the taxidermies, they all said it's a federally protected animal. So it went form him being stuffed on our coffee table to a wonderful funeral attended by my good friend Edwin and I. It was definitely necessary."

Pratt explained that hummingbird owners should never use the red dye nectar that comes with the feeder. "It's poisoning the hummers. There is a chance that it wasn't the heat that killed Lil Angel," he explains. "It definitely could have been one of my neighbors using red dye. Make your own nectar! It's cheaper and easier."

As to how one can make nectar? "Boil four cups of water. Once it's cooled down a little bit, add one cup of white cane sugar. Let it cool and then put it in your feeder," Pratt says. "If you think they're not going to come, use a red feeder. Also, change your nectar. I change my nectar every day. Don't feed hummers if you're using red dye. Then you're just killing him. I'm thankful Lil Angel is in heaven with all the holiest of nectar."
Not being an ornithologist, I didn't know any of this. I had no idea hummingbirds were federally protected. Spencer said he might make a necklace of Lil Angel's feathers, but he is going to get a therapist's take on what that means first. I hope he gets professional advice on how to clean them while he's at it. I also did not know that hummingbirds were called 'hummers.' Since I've always used 'hummer' in a very different way, I'm thinking of how many ways I can torture The Mister every time our neighborhood hummingbirds visit our hollyhocks, "Sweetheart – it's hummer time!"
I also didn't know the red dye nectar was potentially dangerous to hummers. The Farmers Almanac backs this up. So, it sounds like Spencer knows his hummers. I won't tease him over being torn up over a loss of a pet. Hell, I'm looking at a framed photo of cats that died over a decade ago. And that heatwave was punishing, we were all on the brink of sanity for three days. Heidi had words about Lil Angel's demise, saying, "These hummers have brought a joy into our lives and it's sad what's happening with the heat." Yes, Heidi – climate change is sad. Too bad you don't believe in it.
Spencer ended his eulogy with a request for donations to the Santa Barbara Wildlife Care Network, which is nice. He said they were responsible for his hummer obsession. His Instagram page is a collection of mesmerizing videos of hummingbirds feeding from his fingers. They are mesmerizing for the birds, yes, but look at his face as he watches them – it looks like he's trying to mind-meld with the poor thing.:
So, I won't knock on him for being upset about the loss of his Lil Angel but will for making Heidi wait while she was in labor so he could feed his hummingbirds. A little planning would have allowed for a bird sitter on call for that. After all, Spencer arranged for $27,000 worth of crystals to be brought into the delivery room, you'd think he could phone his buddy to fill the feeders. Fortunately, Spencer's delaying them did not force Heidi to miss her makeover. She was able to get her makeup artist into the delivery room as well where she Heidi's face got fixed in between contractions. The makeup artist's efforts were rewarded, though – they made her Gunner's godmother. This story might possibly be my favorite thing I've reported on all week. Not the poor dead hummingbird part, of course. A limp hummer is always sad.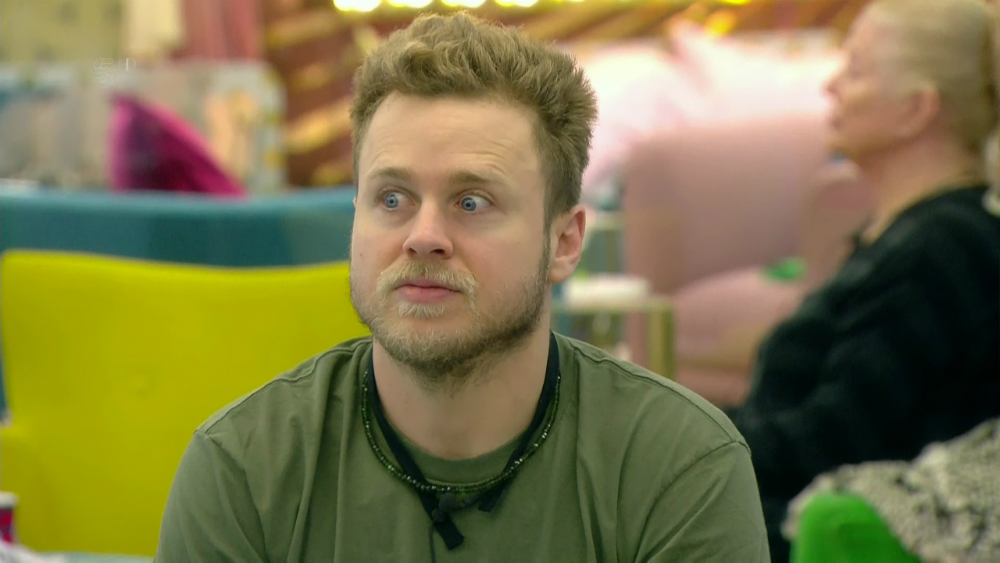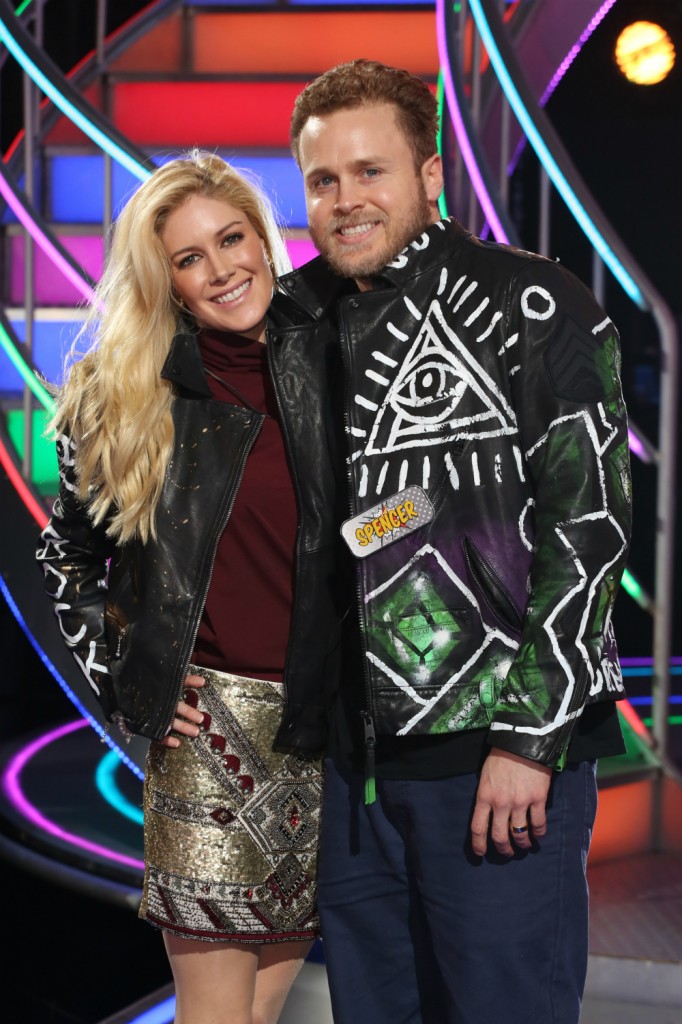 Photo credit: Instagram, WENN Photos and Getty Images