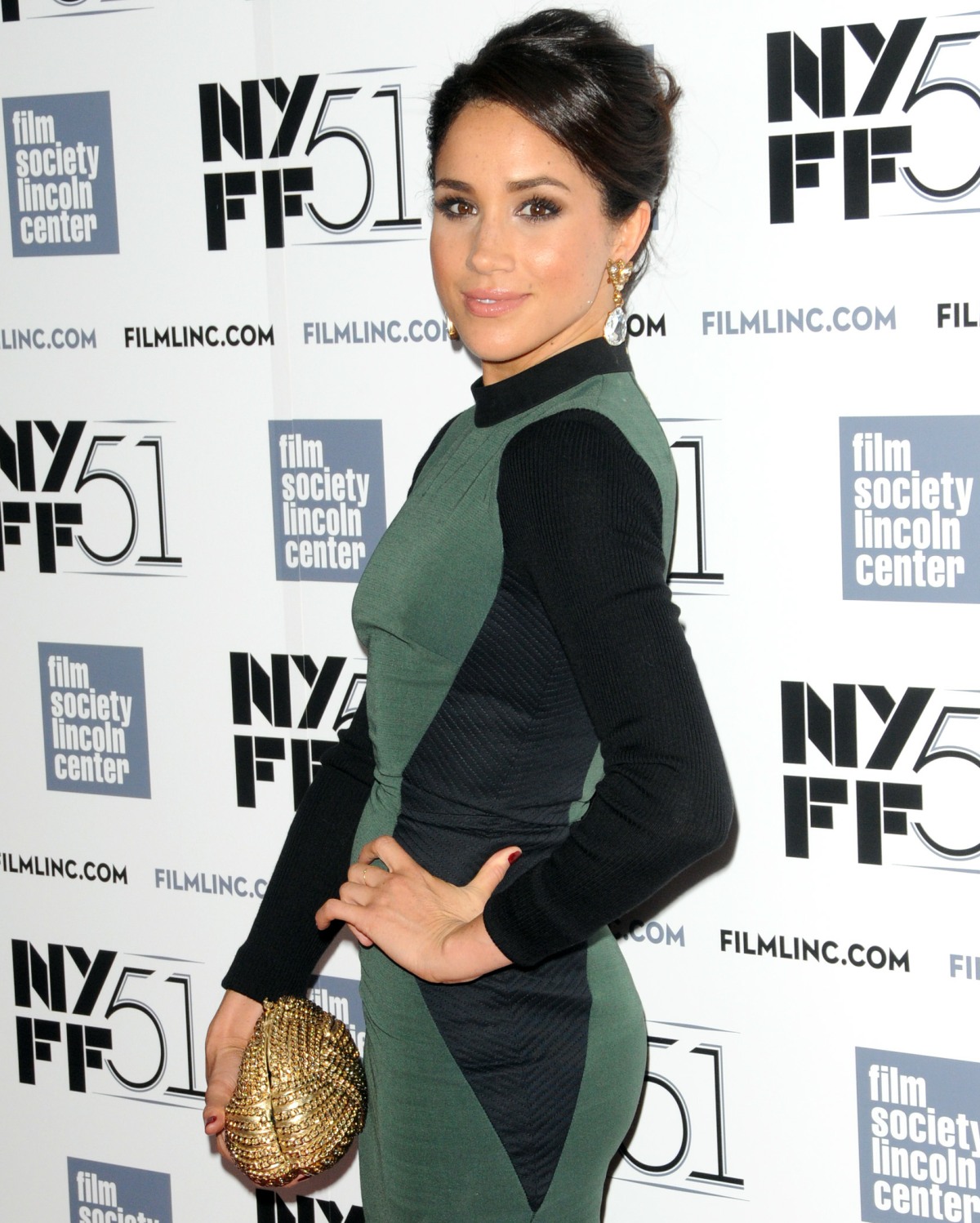 Hopefully, it's just a matter of weeks before Prince Harry and Meghan Markle announce their engagement. I'm looking forward to it! Please let it happen soon, we need some fun royal gossip. I've been trying to cut down on the boring, obvious stories about Meg and Harry ahead of the engagement announcement, partly because there's no real news there and partly because I don't want people to be too jaded and "over it" when the engagement actually happens. But there is something we can and should discuss: princess lessons, how well Meghan will do in a royal role, and what the reaction will be to Meghan within those cloistered, tightass royal households and royal-adjacent media figures. Also: what will be the long-term reaction of the British press? Thankfully, the New York Post spoke to some "royal experts" like Ingrid Seward and Katie Nicholl and they have some ideas. Some highlights:
Ingrid Seward, editor-in-chief of Majesty Mag: Seward says Meghan's next steps will need to be very careful: "It's going to be a minefield." There's no special "school" where Markle will learn how to curtsy, hob-knob with foreign dignitaries or emerge from a car without flashing her underwear. "She will always have to remember, in public at least, that she is royalty and certain behaviors are expected. It's going to be difficult for her because she is an independent career woman who [won't] really like being told what to do."

Katie Nicholl says Prince Harry is the one mentoring Meghan: "He knows how daunting this will be for Meghan and he's keen for her to be relaxed in the company of senior royals," she said. Before the auspicious meeting at so-called "BP," he would have told his girlfriend how to address the 91-year-old queen, strongly suggesting that she curtsy, even though that's an optional move these days. "Harry will have made sure Meghan knew how to address the queen and how to behave in her presence," says Nicholl, who has written a forthcoming biography of Harry. "He calls her 'Granny,' but after Meghan had curtsied and called her 'Your Majesty,' she would have reverted to 'ma'am.' It seems strange to mere mortals, but it is how [Princess] Kate addresses her."

Seward on the historic nature of this marriage: "We've never had an American divorcée marry someone who is in line to the throne," said Seward.

American manners: "American manners are different than British manners," Seward added. "[She] can't walk down the street eating or chewing gum." Markle will even have to correct her table manners. "We hold our cutlery differently. It's a whole different culture." It will likely only be after an engagement is announced that Markle will receive formal briefings on her public appearances. A personal assistant will also be hired. As Seward points out, advance information on how to dress correctly could have helped Markle ahead of the Invictus Games, where she famously wore ripped jeans.

Robert Lacey on how Meghan will do: "Times have changed and the heat is off Meghan. She is a new recruit but, apart from being assigned a lady-in-waiting, it would be demeaning for her to get too much advice from courtiers. The best person to give Meghan advice would be her fellow divorcée, Camilla [the Duchess of Cornwall and Harry's stepmother]. I wouldn't be surprised if she had taken Meghan aside for a strong gin and tonic and some helpful tips on joining the royal family. She's a very funny woman who's had it all thrown at her but survived."
I LOVE how irritated Ingrid Seward is about Meghan Markle. I can feel the prissiness wafting off of her. Seward can't believe that someone in line to the BRITISH THRONE is going to marry an American divorcee who wears ripped jeans, someone who actually speaks with an American accent! My god. All of this just reminds me of something I've always known, ever since Princess Diana: British princesses/duchesses have to walk such a fine line between "playing to the world" and "playing to the British people." Diana could pull it off – she was a star wherever she went, and beloved wherever she went, a thoroughly British girl who was also a citizen of the world. The Duchess of Cambridge is not that – Kate is parochial, partly out of design, partly because she doesn't have the charisma or the desire to appeal to anyone outside of Daily Mail readers. Meghan will be different simply because she's not a part of that narrow, aristo/royal British ecosystem. And it's driving some of those people crazy.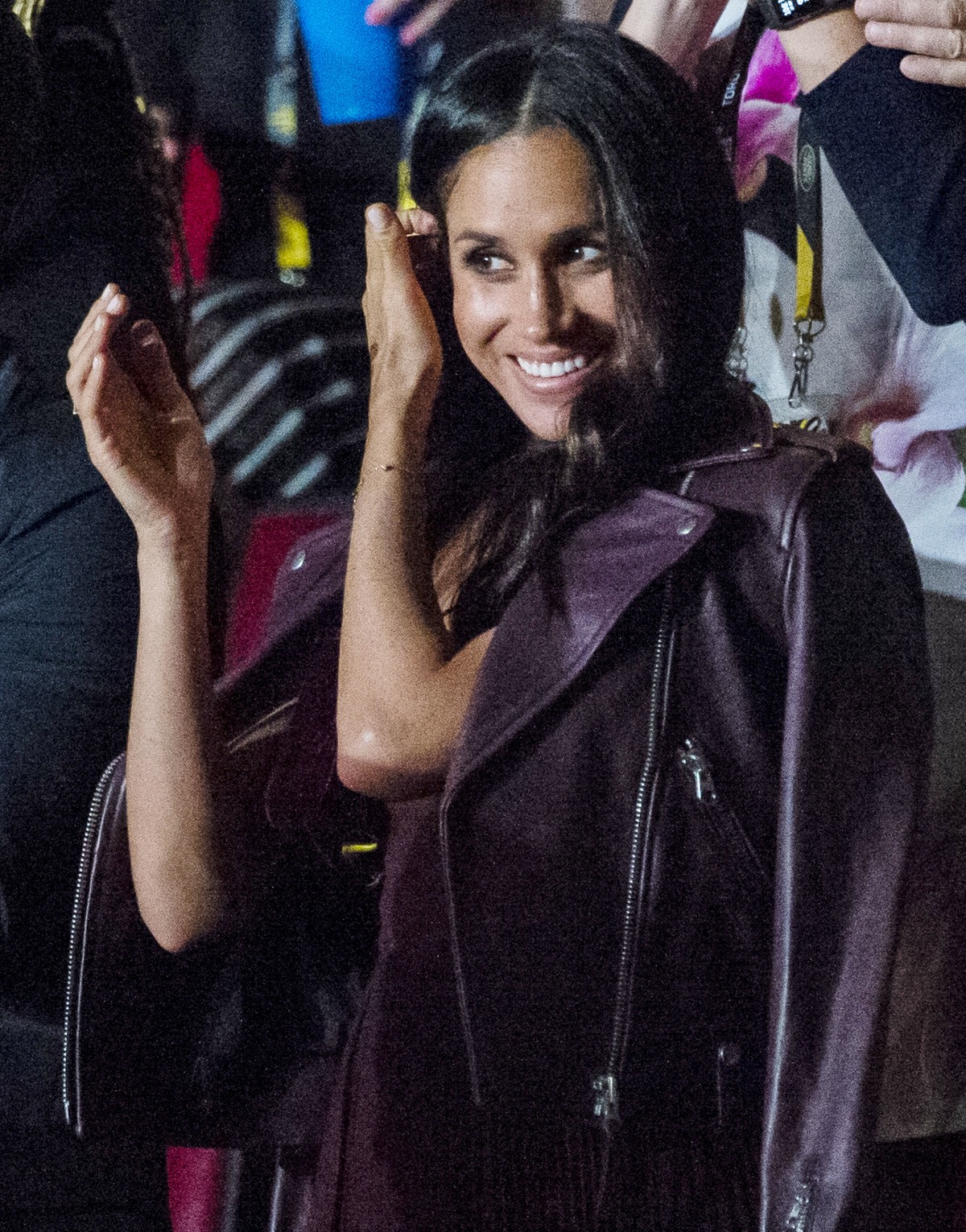 Photos courtesy of WENN.