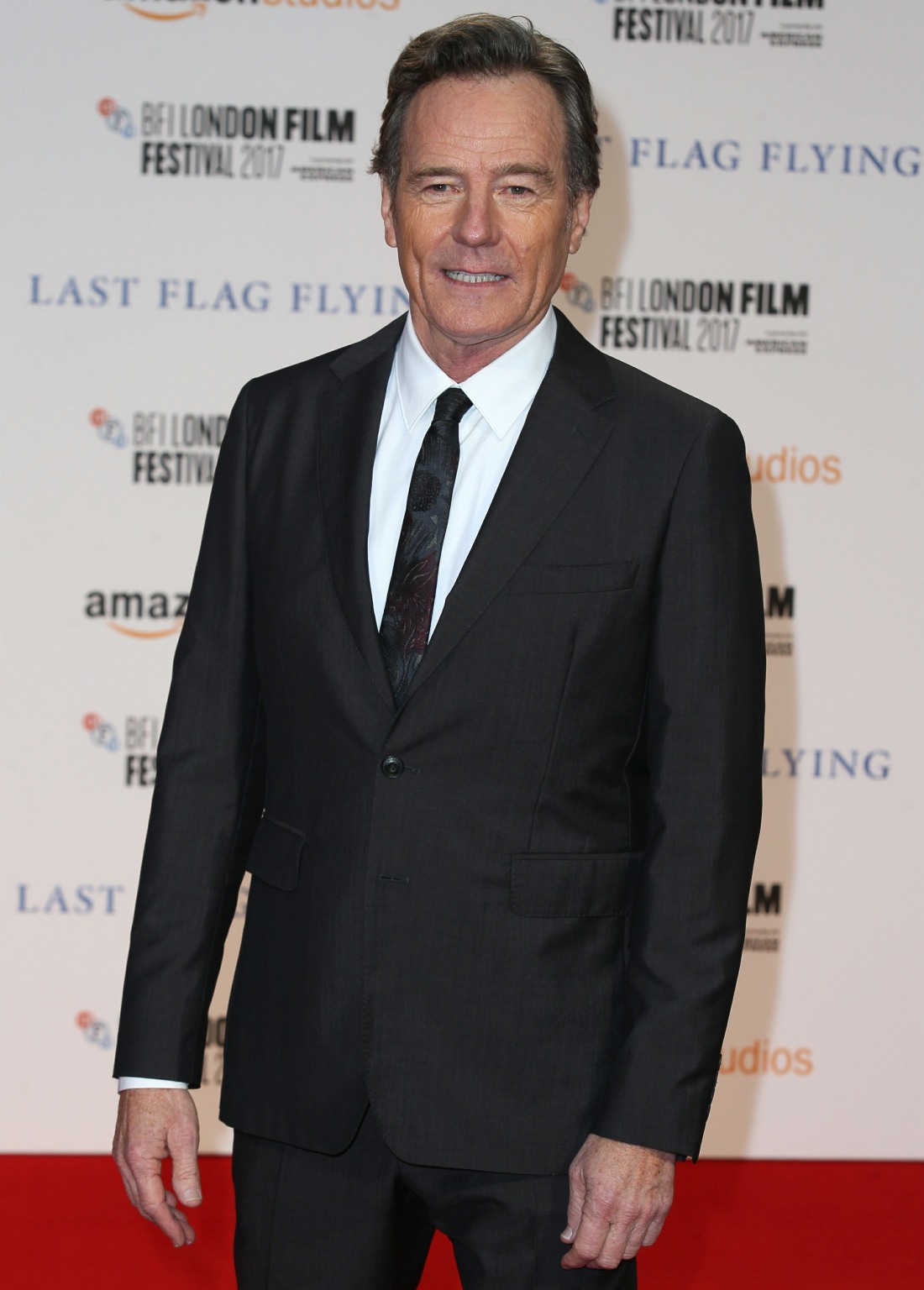 Bryan Cranston has a new movie, Last Flag Flying, where he plays a Vietnam Vet who takes a road trip with two veteran friends. The film was directed by Richard Linklater and also stars Steve Carell and Laurence Fishburne. The cast alone is what interests me. What does not interest me is this interview with Bryan Cranston, where he talks about how we shouldn't root for Donald Trump to fail, because if Trump fails, the country fails. Spoiler: America has never failed so hard as when Trump was elected, so this idea that we still have further to fall IF Trump "fails" just seems… moot.
Whether he's "anti-war": "Yeah. I think we should all be anti-war, I think that should be our knee-jerk reaction. Diplomatic means to the very end should be explored, and war should be the absolute last option. And with Afghanistan and Iraq and now Syria, and it's like, oh my god, when is it going to end? But what I think is wrong is the logic that if you're against the war, then you're against the troops. They're not mutually exclusive. You can separate that. I just did a USO tour, and this generation has received a lot of comments that malign their character, like, "These lazy millennials just want to show up and get a trophy." And what I found was just the opposite. The enlisted men and women that I met — mostly in the Army and Air Force, but some Navy and Marine — they were sharp, noble, energetic, courteous, thoughtful, duty-bound and patriotic.

On what he thinks of Trump now, after refusing to support Trump in the election: "It's just astonishing to me. President Trump is not the person who I wanted to be in that office, and I've been very open about that. That being said, he is the president. If he fails, the country is in jeopardy. It would be egotistical for anyone to say, "I hope he fails." To that person I would say, f–k you. Why would you want that? So you can be right? I don't want him to fail. I want him to succeed. I do. I honestly do. … And if you've got a good idea that helps the country, oh man, I'm gonna support you. I don't care if you're a Republican and I'm a Democrat or whatever, I don't care. A good idea's a good idea. Let's do that. We've got to get away from this idea that our country is political football, and someone with a different opinion is the enemy. Assume they love this country as much as you do, and there's always room for improvement. How can we make it better?
Again, I hope Donald Trump fails. It's not a matter of "if Trump fails, then the country fails too." His election was the failure of America. It was the end of the republic as we know it. Nothing will ever be the same. Cranston can come to my house and personally tell me to go f–k myself and it will not change my desire to see this orange monster fail, hard and fast. I want to see him in jail. I want to see his children in jail. I want to see them all fail. When did Bryan Cranston get so… #NotAllDeplorables??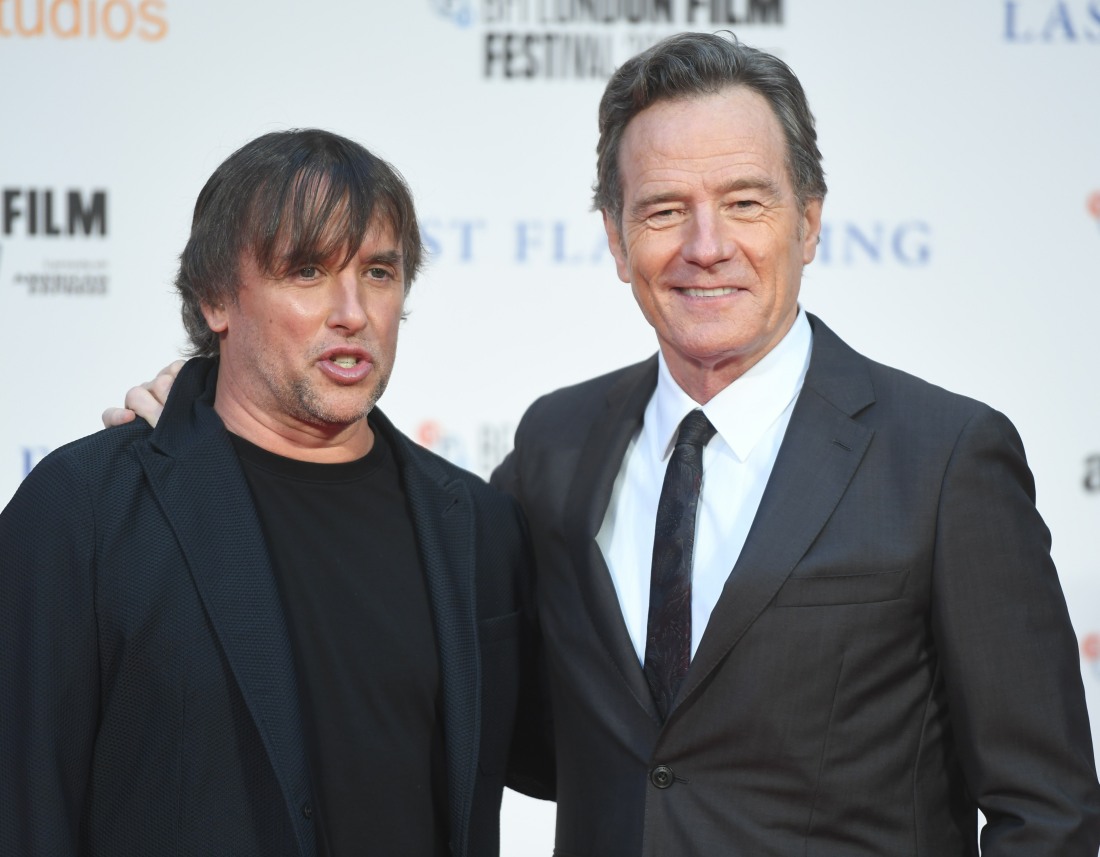 Photos courtesy of WENN.