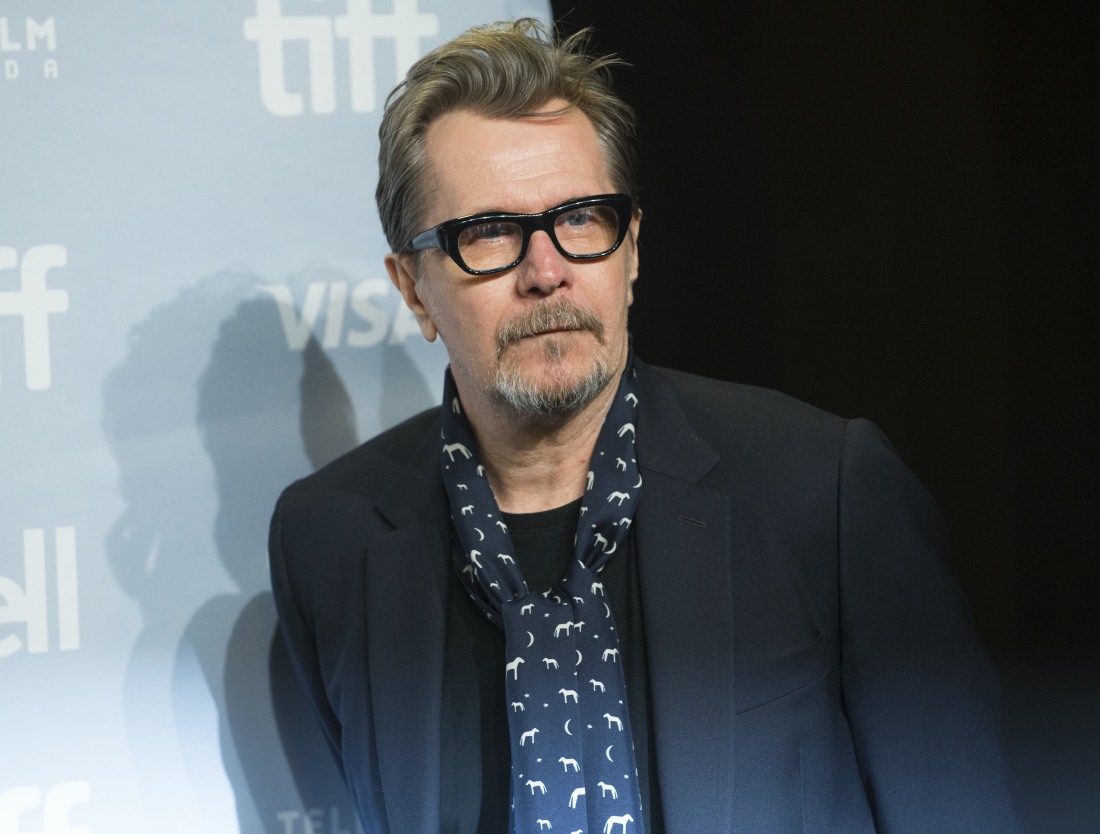 Since I'm slowly trying to reintroduce our typical conversations about Oscar campaigns and such, let's talk about Gary Oldman. Gary Oldman has never won an Oscar. Gary Oldman wants to win an Oscar, despite what he might have said in the past or what he will be saying this year. Oldman used to be a brash, avant-garde, loose-cannon actor, but as he's gotten older, he became more conservative, and as such, he craves the respectability that comes with winning an Oscar. To be fair: he's an incredible actor and just on the level of "good actors who should win awards solely based on performance," Oldman should have been an Oscar winner a few times over by now. But he still hasn't won one. Which is why, I suspect, he signed on to play Winston Churchill in The Darkest Hour. Here's the trailer:
It's like Alex Skarsgard's hair transformation: if you're going to put Gary Oldman through all of that (wigs, prosthetics, fat suit), why not just hire a different actor who looks more like Churchill? Jim Broadbent comes to mind. Broadbent would have come cheaper, I bet, and there would have been less time in the makeup chair. But that's not the point! The point is that Gary Oldman is going for OSCAH! And because Oldman's For Real This Time, Give Me An Oscar campaign is about to start, it seems like *some* people want to remind Oscar voters that Oldman has some issues.
Hollywood is awfully forgetful when it comes to offensive comments. Three years ago, after Gary Oldman defended Mel Gibson and said Hollywood was "run by Jews," it looked like his movie career was over. But on Sunday, Oldman will receive the Hollywood Career Achievement Award at the Beverly Hilton. With fellow Brit James Corden hosting the 21st annual Hollywood Film Awards, Oldman will be honored for his roles in "Sid & Nancy," "Bram Stoker's Dracula" and, most recently, as Winston Churchill in "Darkest Hour."

Hard to believe it was just 2014 when Showbiz411 ran the headline: "Actor Gary Oldman Ends His Career in Hollywood with Racist, Anti-Semitic Interview." Before hastily apologizing for his comments, Oldman had told Playboy magazine, "Mel Gibson is in a town that's run by Jews and he said the wrong thing because he's actually bitten the hand thatI guess has fed him . . . He got drunk and said a few things, but we've all said those things. We're all f - - king hypocrites."
You might think "oh well that was probably a long time ago." IT WAS 2014!!! Oldman said all of that terrible sh-t and a lot more in a 2014 Playboy interview. To be fair, he apologized later. But still. Oh, and something to keep your eye on: one of his ex-wives accused him of spousal abuse. Buckle up, this could be an interesting Oscar campaign to watch in the current Hollywood environment.
Also: God, I love Jim Broadbent. Why didn't they cast him in this role???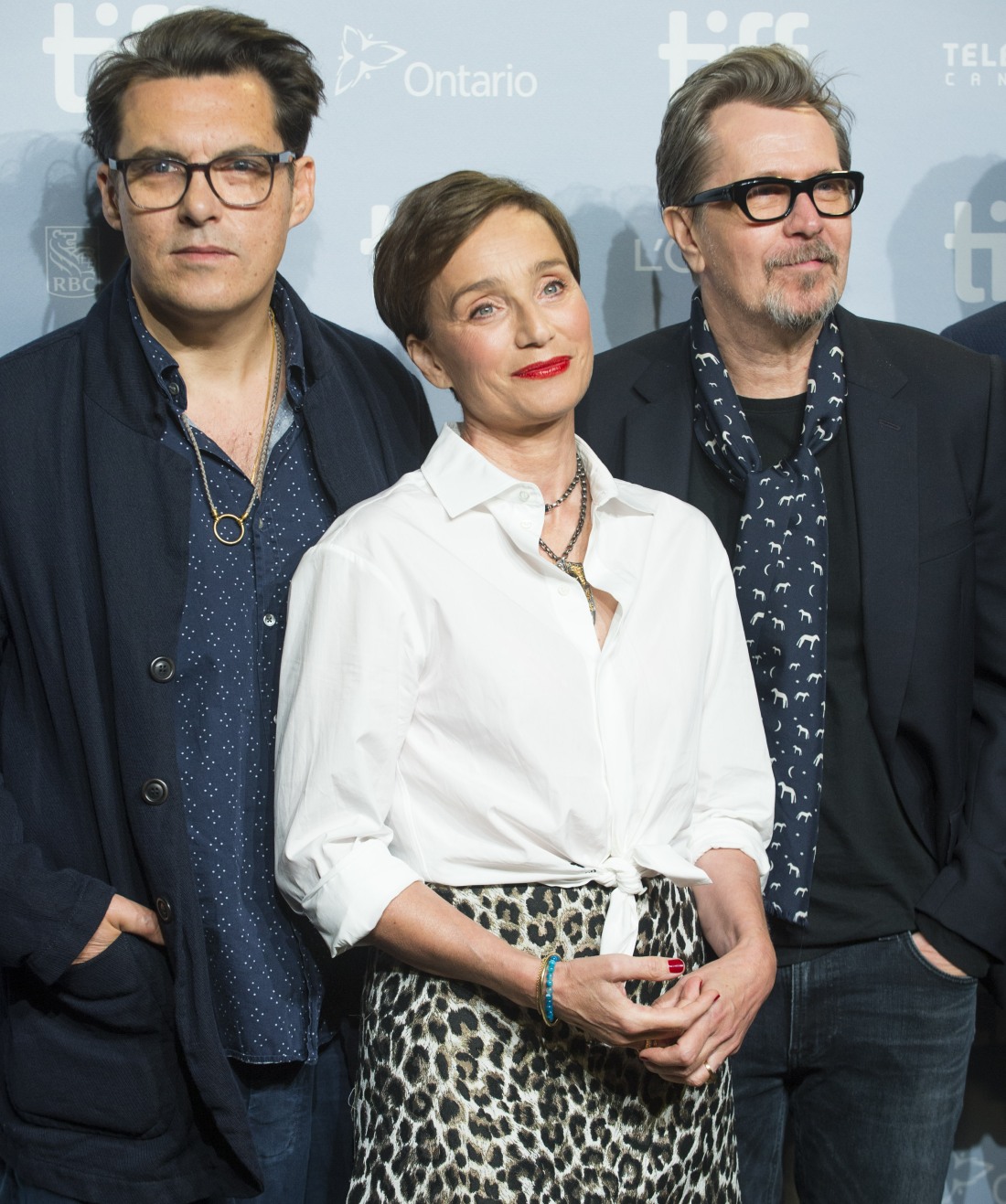 Photos courtesy of WENN.