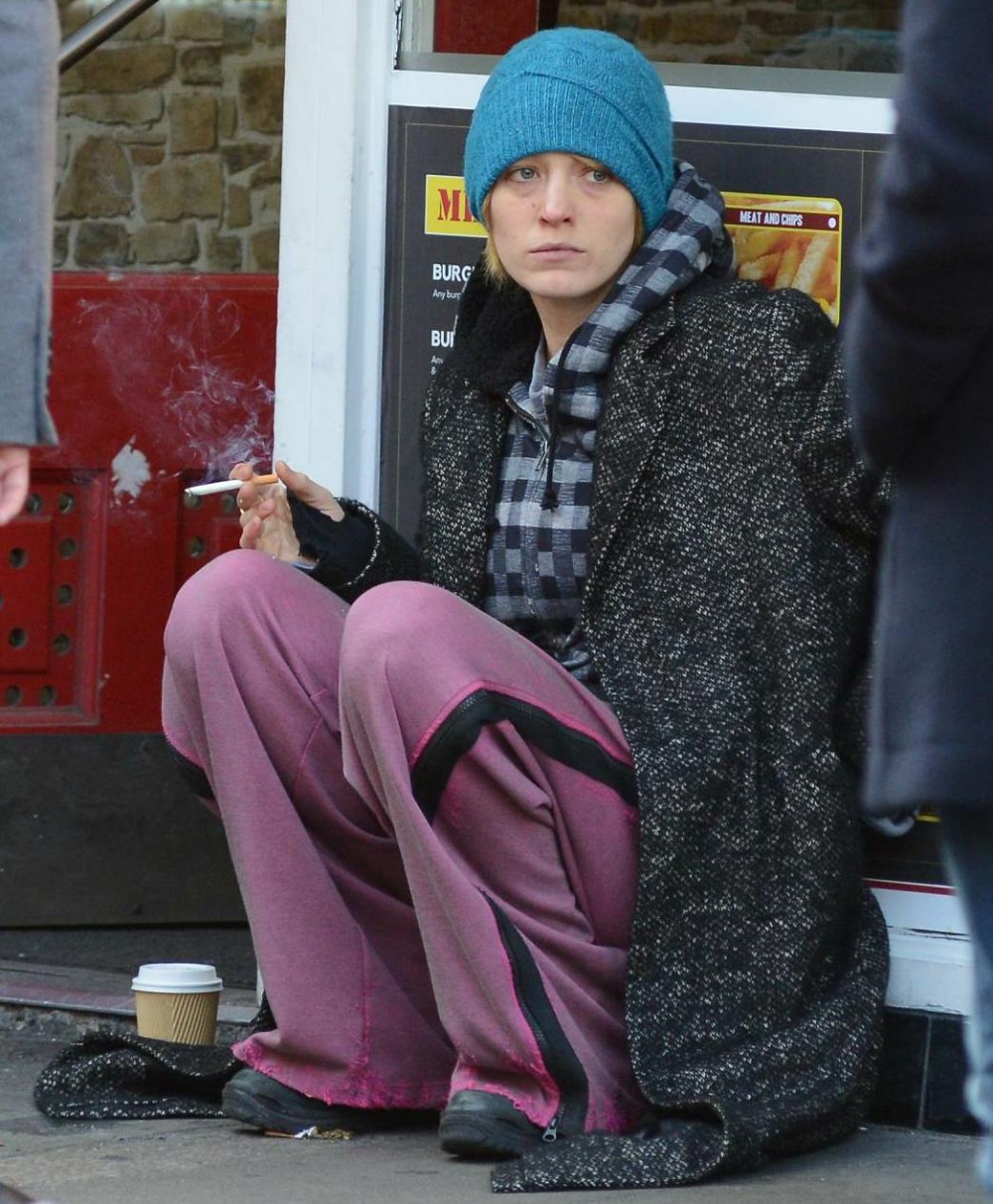 Sarah at Cinesnark/LaineyGossip referred to Blake Lively as our new "B-movie queen," and I find that rather fitting. In another era, and in a parallel universe where Blake had less hustle and wasn't married to Ryan Reynolds, she would be in Lifetime movies. But since she's the queen of the hustle and she's A-list by marriage, she gets to star in movies. At some point, she just stopped trying to do "important work" in smaller roles in more prestigious films. Now she's only doing starring, lead roles in small-budget B-movies. And it works for her.
These are photos of Blake filming The Rhythm Section in Dublin this week. Some sites have claimed that Blake is playing a homeless woman. I suspect that's being said because of the busted wig and the clothes, although I've never seen anyone homeless wear such a well-cut coat or "ugly" sweatpants that drape so flatteringly. Blake is not doing "homeless cosplay." She's playing Stephanie Patrick, a woman "pushed over the edge by the violent deaths of her family, [who] survives only by taking other identities." From the Amazon description of the book (the source material for the script):
Stephanie Patrick's world was destroyed by the Atlantic aircrash. Falling into a downward spiral of prostitution, drugs and drink, she is picked up by a journalist who has discovered that it was a bomb that caused the crash. And it is his murder that pulls her out of herself.

The Rhythm Section is not a thriller about the hunt for a terrorist, although that is the path Stephanie takes, and it's not a story about revenge, although justice for her family is her initial motivation. Rather, The Rhythm Section is the story of Stephanie's attempt to reclaim herself. She has to rediscover who she is through a series of roles that she is forced to play; she is never herself. As a prostitute, she is Lisa, the chemical blonde. Later, she is Petra Reuter, German anarchist turned mercenary terrorist. Sometimes, she is Marina Gaudenzi, a Swiss businesswoman, or she's Susan Branch, an American student, or Elizabeth Shepherd, an English management consultant.
Stephanie (a terrible spy name) ends up being recruited by a spy agency and she falls in love or something. This sounds like an excuse for Blake to try to do different accents (GOOD LUCK) and wear a lot of wigs. It sounds like Alias mixed with Atomic Blonde mixed with… like, James Bond, or something. It's going to be a mess. But hey, someone has to do it. Why not Blake?
Ryan teased her on Instagram too: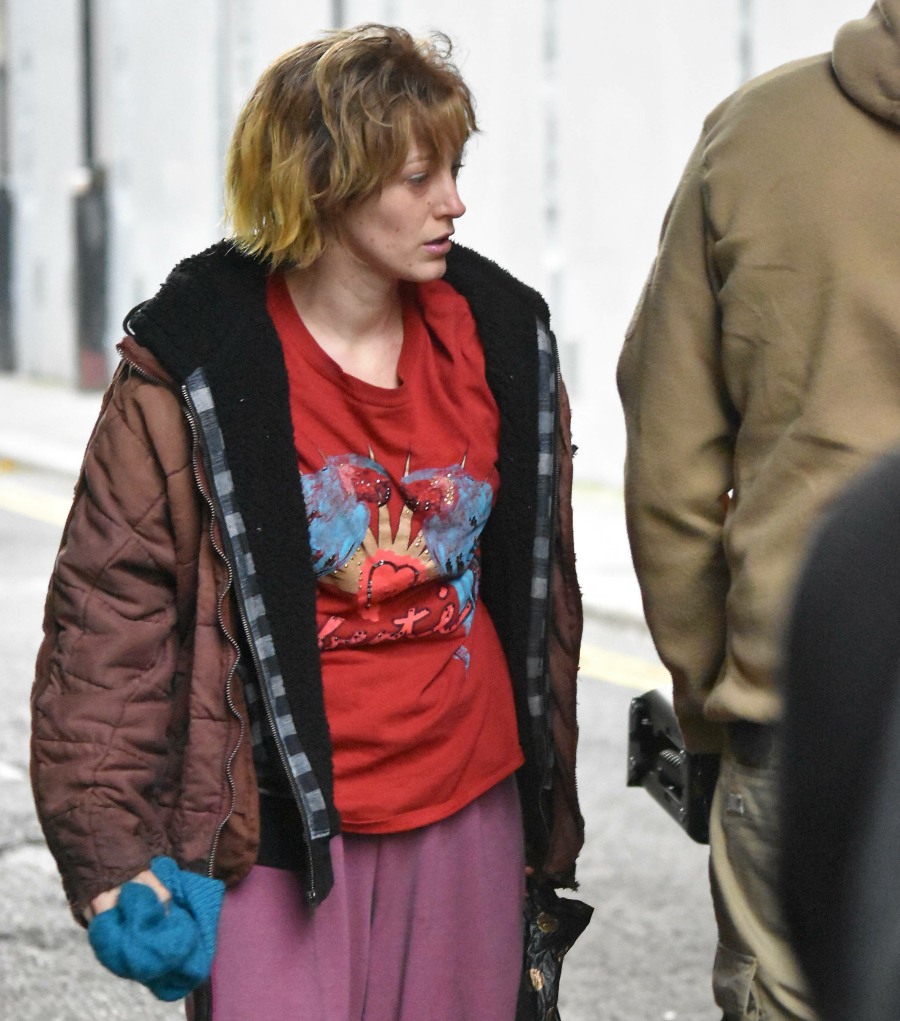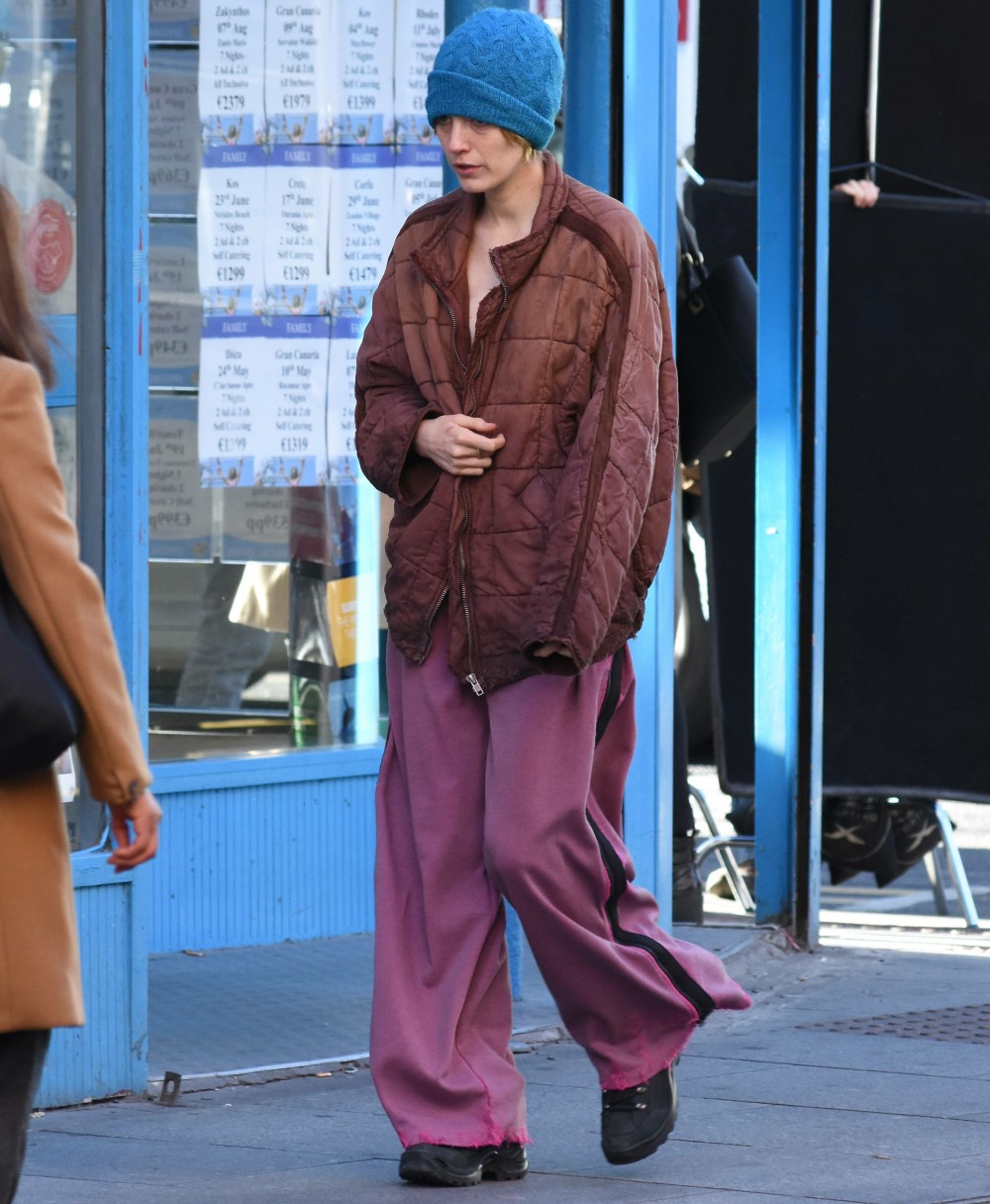 Photos courtesy of Instagram, WENN.