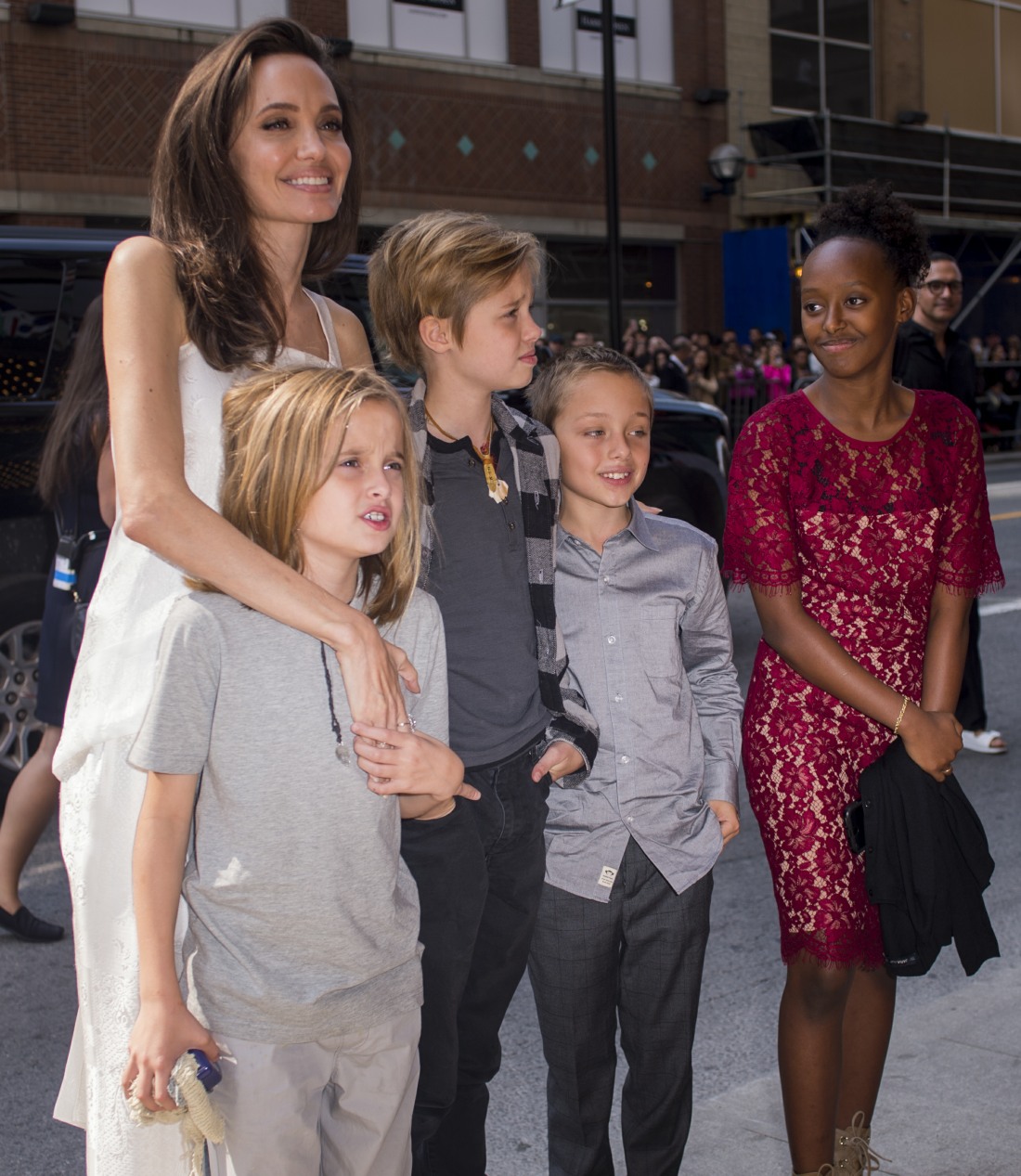 There's been a lot of concern and concern-trolling over the years about Angelina Jolie's parenting skills. Maybe years from now, one of the kids will write a tell-all book about how Angelina was the second coming of Mommy Dearest (The Leg of Doom Dearest/The Villainess Jolie Was My Mother). Until then, I have to say… the kids seems pretty well-adjusted, all things considered. I think the past year and a half has been hard on them, but I think it says a lot that Angelina hasn't been working, and she's been at home with them full-time. Jolie was never going to be a Betty Crocker/Jennifer Garner type of mom, let's be real. Jolie can't even boil an egg. But she can BUY cookies for little Vivienne's karate class, and she can show up for the class to watch Viv do her sweet Shaolin moves.
She may not be a typical soccer mom, but Angelina Jolie appeared a fully engaged karate mother during a recent class in North Hollywood. The Oscar winner surprised parents at Shaolin American Self Defense Academy when she showed up with daughter Vivienne Jolie Pitt, 9, and Day of the Dead-decorated cookies from Porto's Bakery for the dozen or so kids.

According to a parent with a child in the class, "Every time Vivienne did a move, Angelina made sure to watch and smile at her — it was sweet."

The source added that Jolie kept busy in the class reading a script, and it must've been top secret because it had her name printed on each page. It's a precaution taken by producers to prevent leaks. It was recently reported that Jolie will voice star in The One and Only Ivan, a Disney film based on the Newbery Medal-winning book written by Katherine Applegate and illustrated by Patricia Castelao. As a director, the Oscar winner was honored along with Luong Ung at the Nov. 5 Hollywood Film Awards with the Hollywood Foreign Language Film Award for their Netflix film First They Killed My Father.
[From The Hollywood Reporter]

I mean… of course this is exactly the kind of story Angelina wants out there, for about a million different reasons. As much as I would love Jolie to return to leather pants, blood vials and badassery, it's clear that her evolution is now towards Cool Mom status, plus acting and directing once or twice a year. I wonder if it was an issue that she only brought cookies for a dozen kids and not the whole class? I wonder if any of the other moms took issue with the Day-of-the-Dead-themed cookies? I wonder who was the source for THR's story?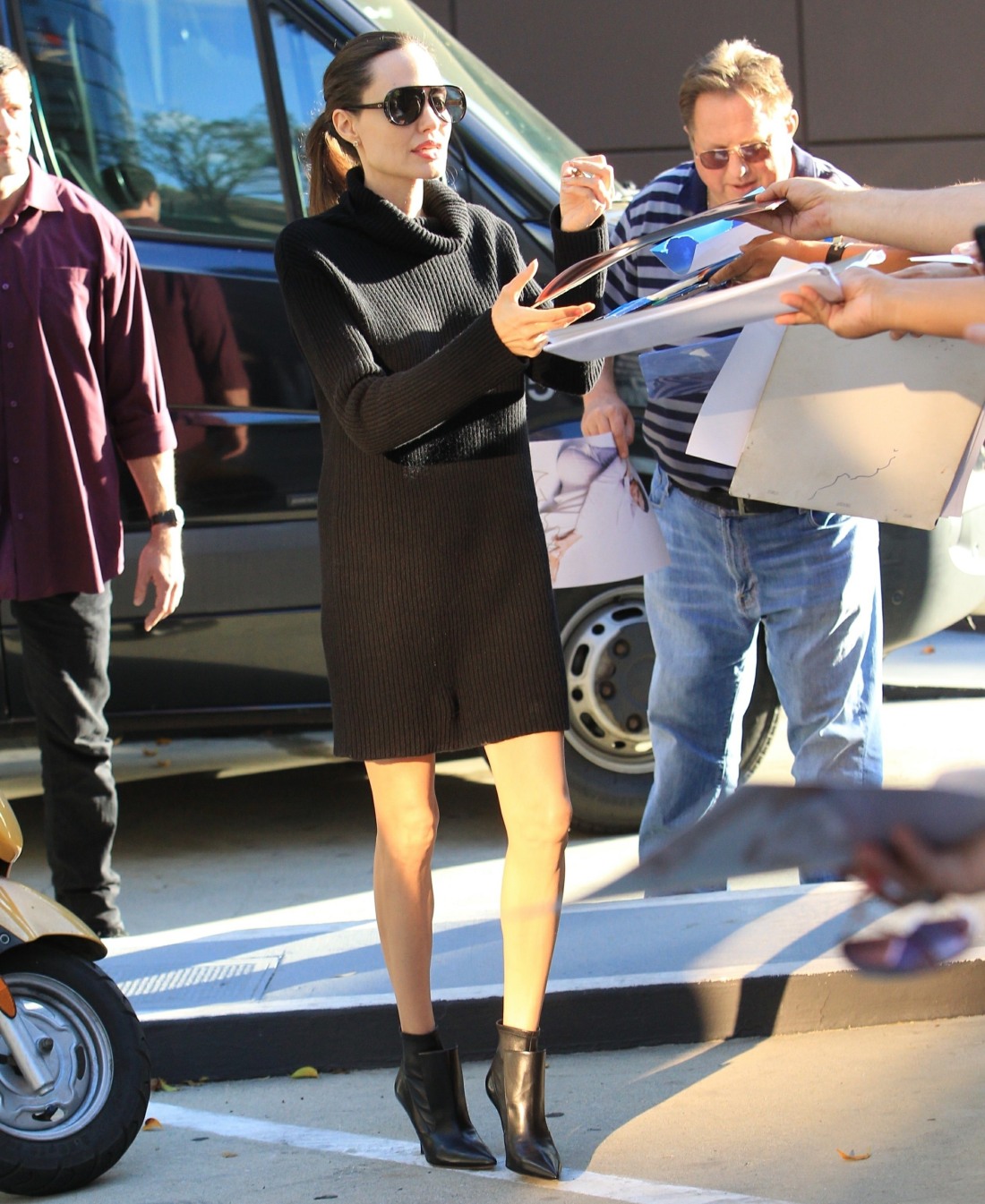 Photos courtesy of WENN, Backgrid.