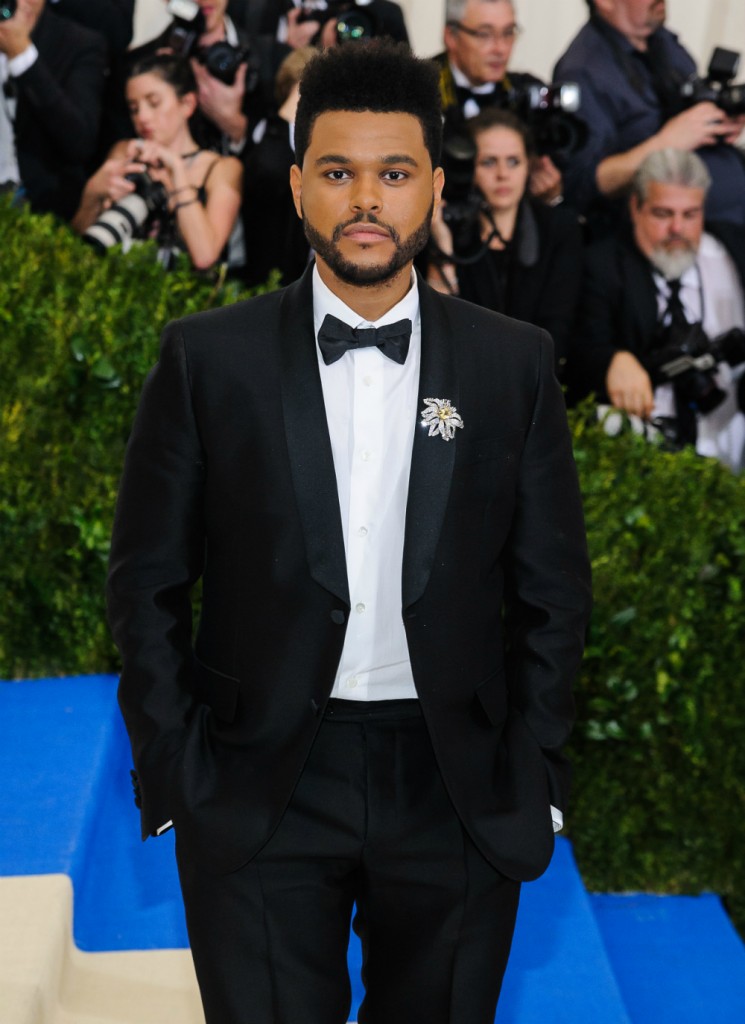 Playing the latest round of Musical Couples is The Weeknd and Yovanna Ventura. Yovanna, whom you can see on her Instagram, is a 21-year-old model from Miami. She seemed quite snuggly with The Weeknd at both French Montana's birthday party last week and when they went out clubbing the following night. Holding hands at a club is not too significant but there's more to it. Yovanna used to date Justin Bieber who just got back together with Selena Gomez who just broke up with The Weeknd. I'm going to need a family tree chart to keep up with all these couplings.
Moving on! The Weeknd was photographed out with Justin Bieber's ex Yovanna Ventura on Friday, November 10, one day after he was spotted holding hands with the model.

A source who was at French Montana's birthday party on Thursday, November 9, tells Us Weekly exclusively that the "Party Monster" singer, 27 — who recently split with Selena Gomez — got cozy with Ventura at the bash at a Beverly Hills mansion.

"The Weeknd was there hand in hand with Yovanna Ventura all night," the source tells Us. "They arrived together. They were holding hands. He was there for a solid two hours with her and everywhere they went they held hands."

A second source tells Us, "He was parading her around. He was trying to make it obvious that he was with someone. They were pretty affectionate and were together the entire night."

The Weeknd (real name: Abel Tesfaye) stepped out again with Ventura on Friday night — the pair was photographed sitting in the back seat of an SUV as they left Hyde nightclub (a pal of Ventura's sat in the front seat).

Another source told Us that while the "Starboy" singer "trusted Selena," he "really didn't trust Justin." But an insider says that despite his feelings, Gomez and The Weeknd ended things amicably: "It wasn't dramatic and it wasn't about Justin."
I don't blame The Weeknd for not trusting Justin. I have no idea if The Weeknd is trustworthy himself but I truly believe Justin takes what he wants if he can get it. I also don't remember reading much about The Weeknd in any of the reports of Selena's recovery from her kidney transplant so I do think Justin was just an excuse for both of them to exit a withering relationship. As for Yovanna, her being Justin's ex makes it funny, but I don't think it's serious. After all, just this Saturday The Weeknd rolled up to Leonardo DiCaprio's birthday party with Emily Ratajkowski. Plus there's the "mystery woman" he got flirty with on Halloween.
However, none of The Weeknd's romantic entanglements matter because he just adopted this beautiful guy:
I don't care who the Weeknd's dating, I just want to see photos of that pup!
Musically speaking, The Weeknd is headed back out to finish up his arena tour and yesterday marked the five-year anniversary of the release of Trilogy. To commemorate, he is releasing exclusive XO merchandise, including 1,000 vinyl box sets that you can purchase here.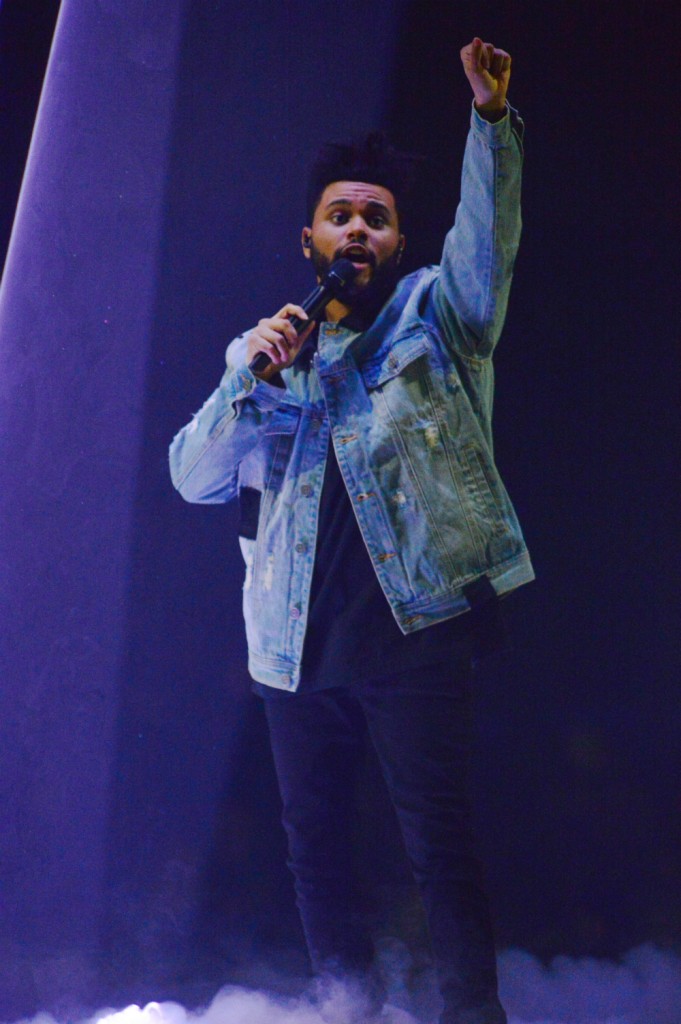 Photo credit: Instagram, WENN Photos and Getty Images