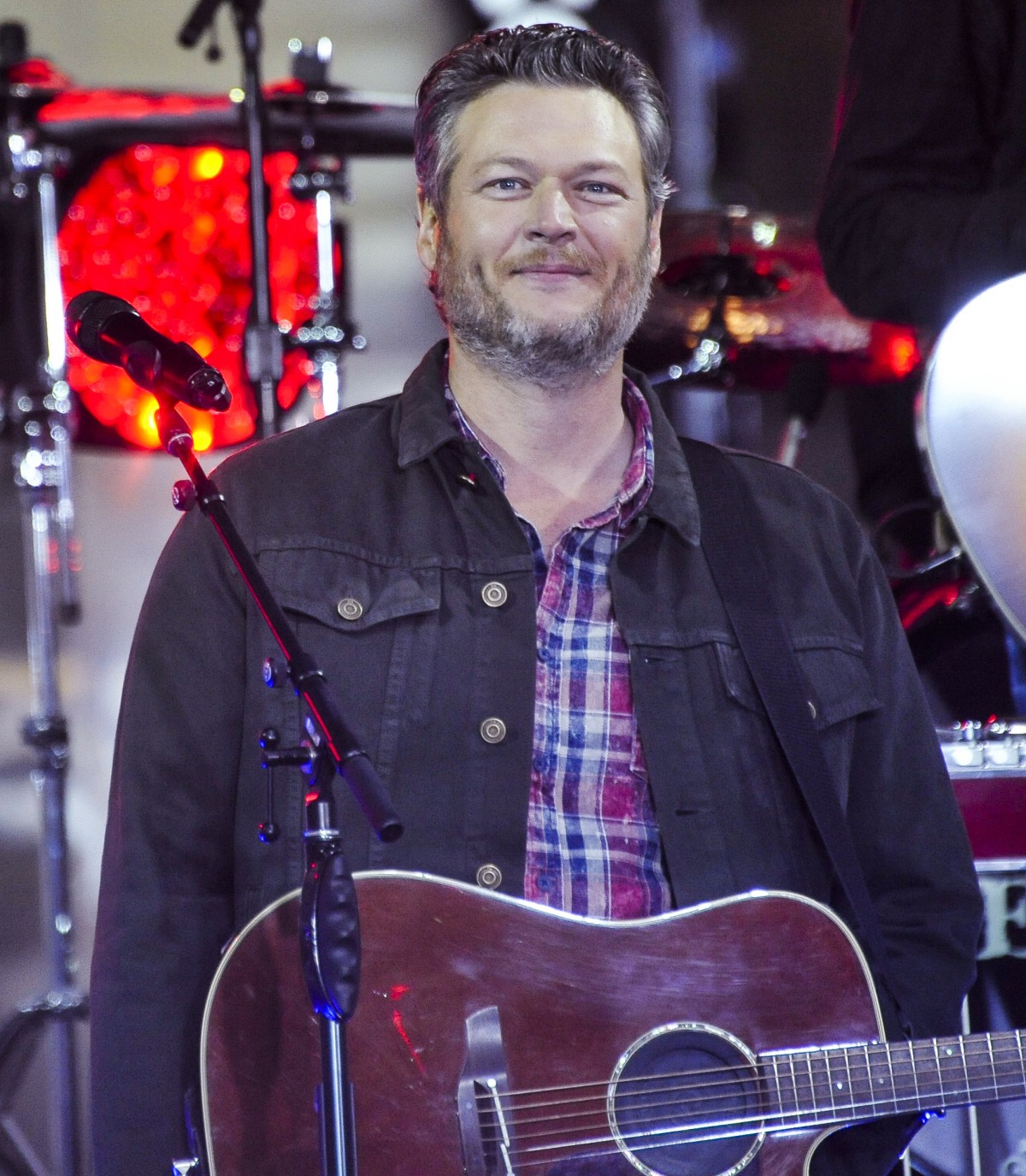 Personally, I don't give a crap about Blake Shelton. I don't watch The Voice, nor do I listen to country music. I'm not buying what Blake is selling, especially when he's selling Trump-sympathizing deplorable-ness. What Blake is selling is some kind of "aw shucks, I'm just a pleasant country boy who loves to drink and hang out with my dogs, look at my dimples!" It's not for me, but I'm not his target audience. His target audience is "moms who watch The Voice" and "country music fans who think Miranda Lambert did him wrong." As it turns out, those people subscribe to People Magazine! And so Blake Shelton is apparently People's 2017 Sexiest Man Alive.
Blake Shelton is People magazine's Sexiest Man Alive for 2017, Gossip Cop has exclusively learned. It's expected the singer and coach on "The Voice" will grace the cover of the magazine's annual issue when it hits newsstands on Wednesday. The official announcement, however, will be made one day before.

It's been a banner year for Shelton, whose new album, Texoma Shore, was released on November 3. In the past two weeks alone, Shelton has been everywhere promoting his new record, including on the "Today" show, "Live with Kelly and Ryan," "Late Night With Seth Meyers," and "The Tonight Show Starring Jimmy Fallon." And, of course, he's also currently appearing on season 13 of "The Voice." He remains the NBC competition's winningest coach and will be back for season 14 next year. And in addition to his own new music, Shelton is also featured on girlfriend Gwen Stefani's holiday song, "You Make It Feel Like Christmas."

Shelton also recently opened Ole Red Tishomingo, a 5,000-square foot restaurant and music venue, which the performer said he opened simply to "try to help out" the community by attracting people from outside, as well as other parts of, Oklahoma. Not only can people have a burger and a beer, but they also can possibly hear Shelton or other artists performing. "The only thing that's really in it for me is to have a place to anytime I feel like it I can come in here and pull up a stool and play some country music," said Shelton. Another new venture is the clothing line, BS By Blake Shelton, which launched as a partnership with Macy's this month.
Gossip Cop has a history of pre-announcing the SMA winner, and I believe they have some kind of official source at People leaking this stuff to them. I don't understand why People Mag steps on their own exclusive, or gives their exclusive away to Gossip Cop, but there you go. This has been happening for years and Blake is THE ONE. As for Blake… generally, once the "winner" is announced, I'm always like "yeah, I should have thought of that, he's the obvious choice." It's never going to be truly sexy men like Idris Elba or Juan Martin del Potro. All we can hope for is that People doesn't repeat one of the least popular choices, like Adam Levine. Remember that? Levine got it a few years back. Which just proves that People Mag is in bed with The Voice.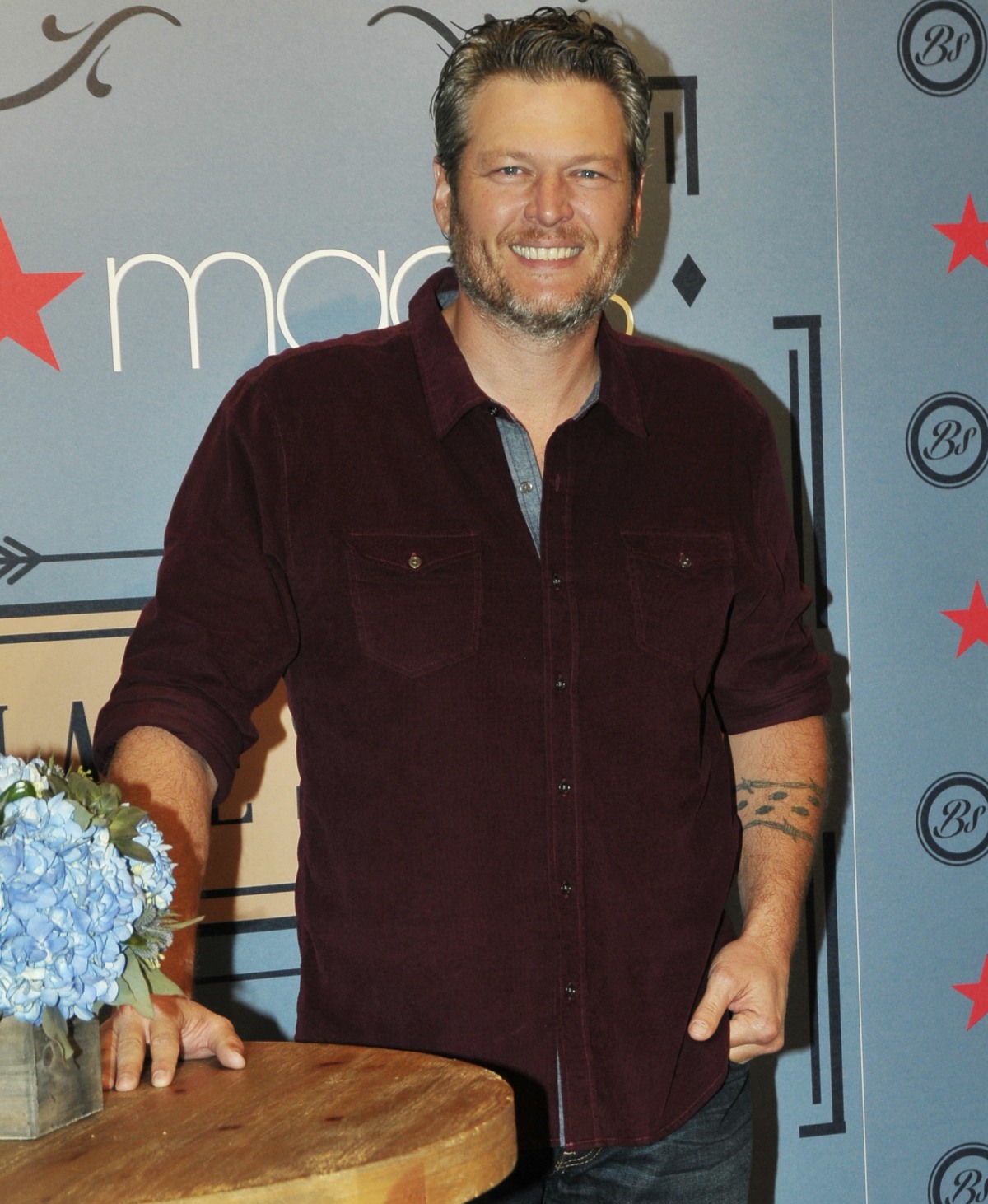 Photos courtesy of WENN.