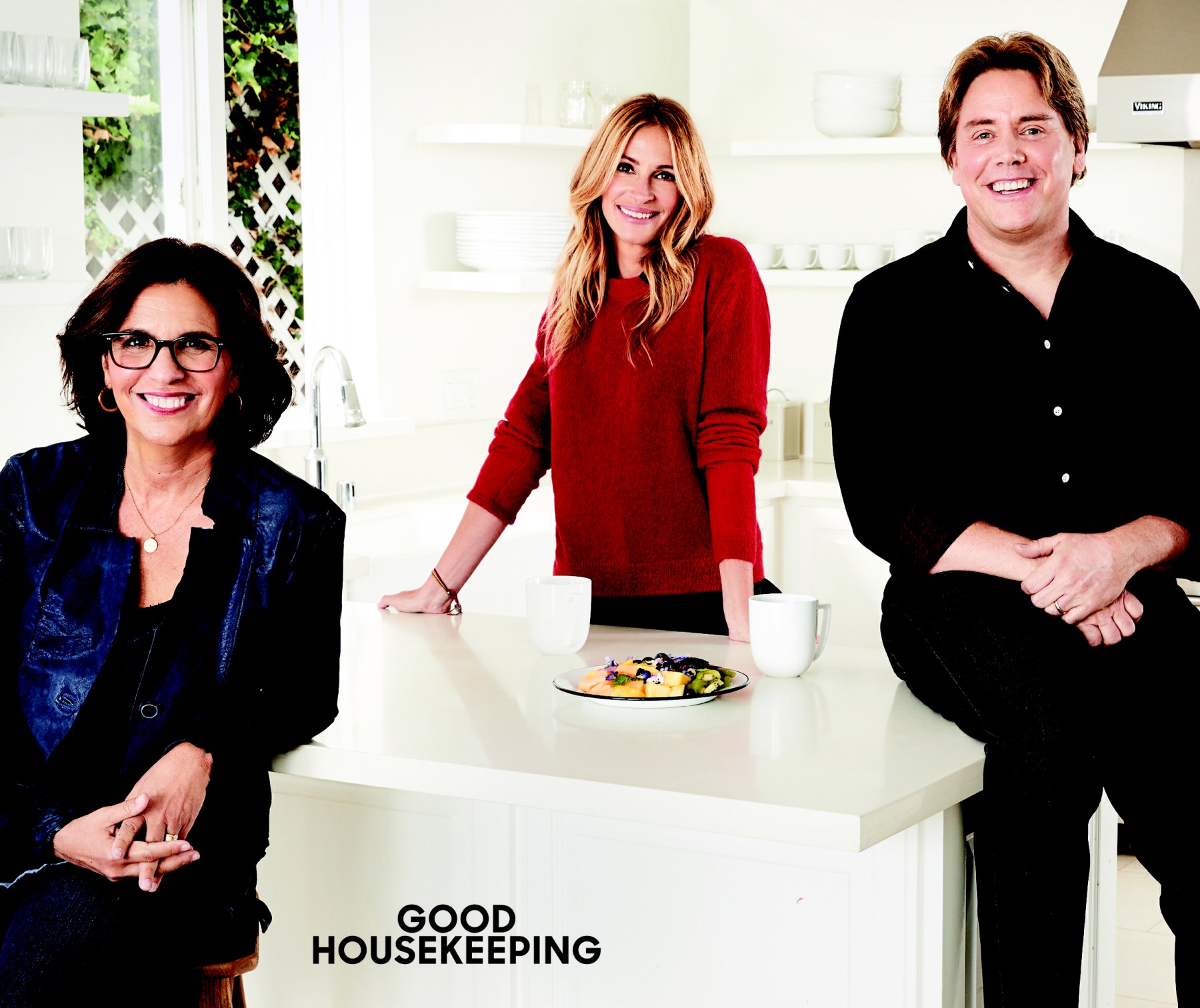 I had a Paul-on-the-road-to-Damascus moment about Julia Roberts a few months ago. I had a series of realizations about Julia's attempt at a "comeback," her grand return to being the biggest movie star in the world. We're supposed to go along with the story that Julia truly went away for years to raise her kids, but Julia worked somewhat consistently in the past decade, so just don't pay attention to the "stay-at-home mom" branding. My realization was that Julia is actually sort of jealous of a few other actresses because they've carved out some interesting niches for themselves. Julia is jelly of Nicole Kidman because they're the same age and Nicole has had a full-blown career resurgence over the past few years. Julia is also jelly of Jennifer Garner because Garner has perfected the Whole-Foods-mom-making-churchy-films branding. Julia wants a piece of that action.
So that's what we're getting now – Julia at 50, a small dose of churchy and a big dose of preachy, ready for her "comeback," ready to be beloved and adored again. Are you buying it? Ha. Julia's promoting Wonder, the film where I swear to God, I thought she was Jennifer Garner. She's playing the mom to a kid with facial differences. Good Housekeeping profiled Julia, R.J. Palacio and Stephen Chbosky (the screenwriter/author and director). Some highlights from the feature:
On how Julia initially found out about Wonder: "It was getting tricky in my house to have a nighttime chapter book everyone would like, so I bought Wonder, and I could not put it down. I read it to the three kids [Hazel and Phinneaus, now 13, and Henry, now 10], and they were all as knocked out as I had been. I remember calling my agent after I read the book and saying, 'I'll play the mom!'"

Julia on how we can all work to be better humans in general: "I think we need to stop criticizing. Honestly, it's become a sport — at lunch, online, wherever. 'I can't believe the way she's wearing her hair,' or 'He looks so…' It's all so petty, and we're grown-up people. There have to be more interesting things to note about one another…and I'm talking to myself here too, because I find the sarcasm and the criticism and stuff like that very humorous, but there's a time when you go, 'Well, why don't I say all the true and kind things'"

Julia and R.J. on the power of kindness: "My mom gave me unconditional love," says R.J. "I think that's the one thing we can really do for our kids. Not to say that we have to be blind to their little quirks and faults, but it helps you in life." Julia agrees, but adds, "I think some people confuse unconditional love with spoiling. None of my kids would think I have a problem with that distinction. I do love them unconditionally, and I try, when they do something wrong, to say, 'This doesn't change the amount of love in this house for you, but you've got to do your homework.' Because I think that also makes a child feel safe."
I have lived long enough to see Julia Roberts try to rebrand herself as an anti-criticism advocate. Julia has always been a judgmental person. She's always been a critical person. She's always been the biggest mean girl in the group. She publicly bullied Danny Moder's ex-wife to get their divorce sped up. Her every move, her every word, her every thought is seeped in judgment, pettiness, criticism and bitchery (and goose-honks). What's amazing here is that Julia Roberts is now going to be petty and critical of people who are petty and critical. We've gone 'round the bend.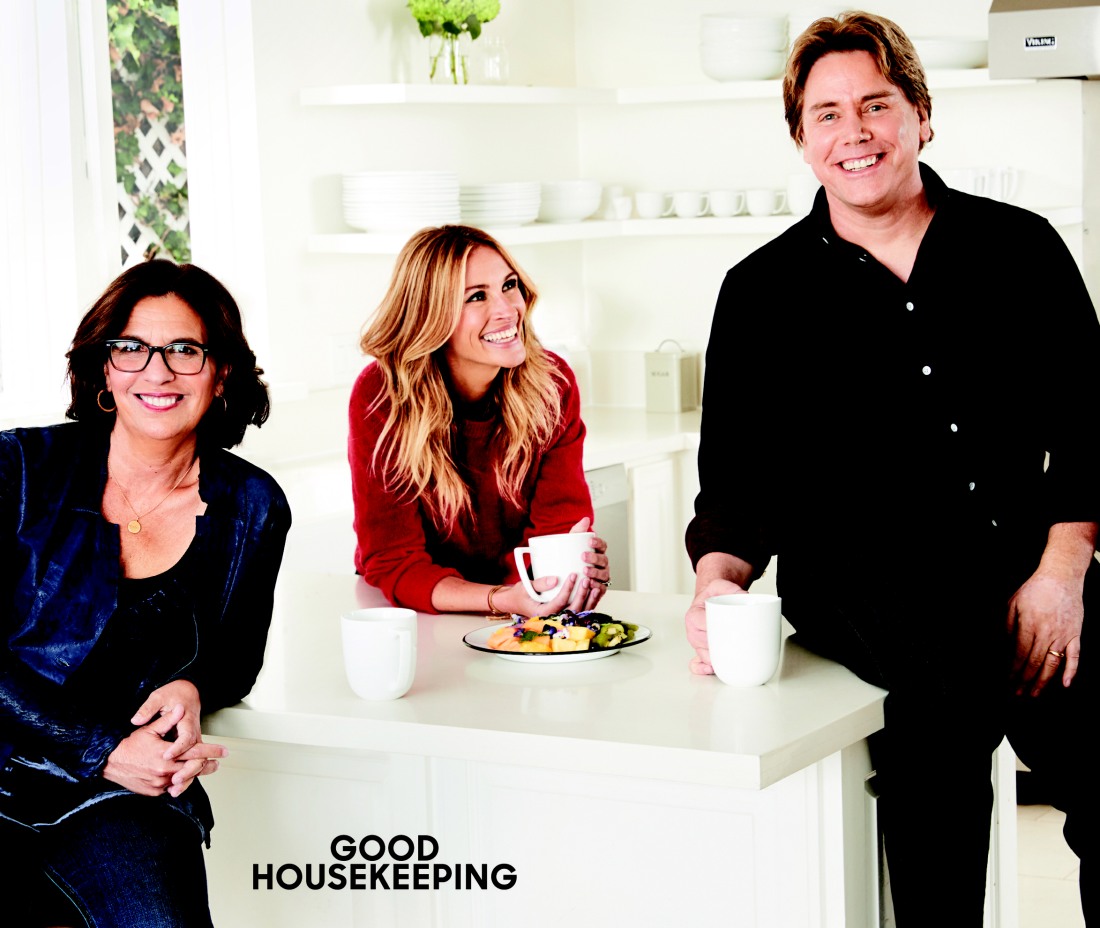 Photos courtesy of Robert Trachtenberg for Good Housekeeping.