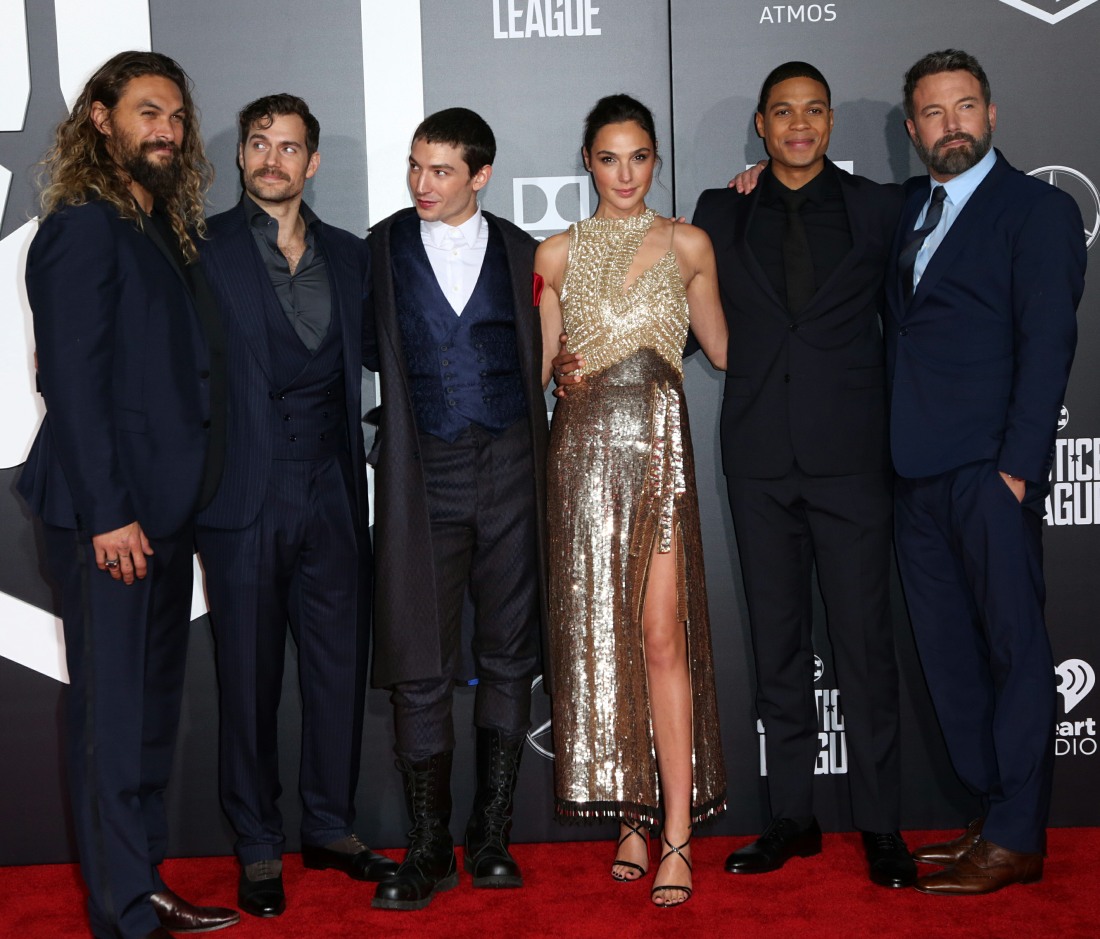 As we discussed yesterday, something really funny/weird has happened with Justice League, Warner Bros. and Rotten Tomatoes. Warner Bros owns a piece of Fandango, which owns Rotten Tomatoes, which embargoed the RT score for Justice League until late last night. As many have pointed out, superhero movies are critic-proof, much like Taylor Swift albums. WB can throw any garbage out there and it will still make more than $600 million. Knowing that, WB regularly throws any and all garbage out there in theaters. Considering the awful reviews of RT scores of Suicide Squad and Batman v. Superman, I don't think anyone really expected Justice League to get glowing, positive reviews. Many hoped that the reviews wouldn't be too harsh. That didn't happen.
The reviews are in, and now, so is the Rotten Tomatoes score. Justice League has been given a 43 percent score from the online review aggregator, 24 hours after reviews hit. That puts it in the middle of pack of the five films in Warner Bros.' DC universe so far.

The delayed score came courtesy of Rotten Tomatoes' new Facebook show See It/Skip It, which hits online late Wednesday nights. Rotten Tomatoes has begun holding back scores for some films and television shows so they can be revealed at the end of each episode, and this is the third time a score has been held for the Facebook show.

The DC films have enjoyed both Rotten Tomatoes success (this summer's Wonder Woman earned 92 percent) and suffered low points (2016's Batman v. Superman: Dawn of Justice's 27 percent and Suicide Squad's 26 percent). Man of Steel, the 2013 Superman film that kicked off the shared universe, earned a middling 55 percent.

This current Justice League score can be expected to fluctuate as more reviews come in and are tabulated. Rotten Tomatoes has become increasingly important to helping audiences choose which films to see, and recent projects with glowing scores have overperformed at the box-office (see: Spider-Man: Homecoming and Wonder Woman). Conversely, blockbusters with rock bottom scores such as Baywatch (19 percent) and Transformers: The Last Knight (15 percent) faltered domestically over the summer.

Nevertheless, Batman v. Superman ($873 million worldwide) and Suicide Squad ($745.6 milllion) went on to be box-office hits, their Rotten Tomatoes scores notwithstanding. Warner's Justice League is tracking to debut to $110 million this weekend.
Even though THR published this early this morning, Rotten Tomatoes still hasn't put the score online, at the time that I'm writing it. As of 9:30 am EST, it's still listed as "no score yet." As I said, these films are critic-proof. Justice League will open with $100 million-plus, I'm sure. So why all of the drama around the RT score and the reviews? At some point, WB is just going to have to own the fact that they've completely screwed up these franchises, with the exception of Wonder Woman (and I still believe they just sort of fell backwards into NOT screwing that up).
You can read a compilation of highlighted reviews here at THR too.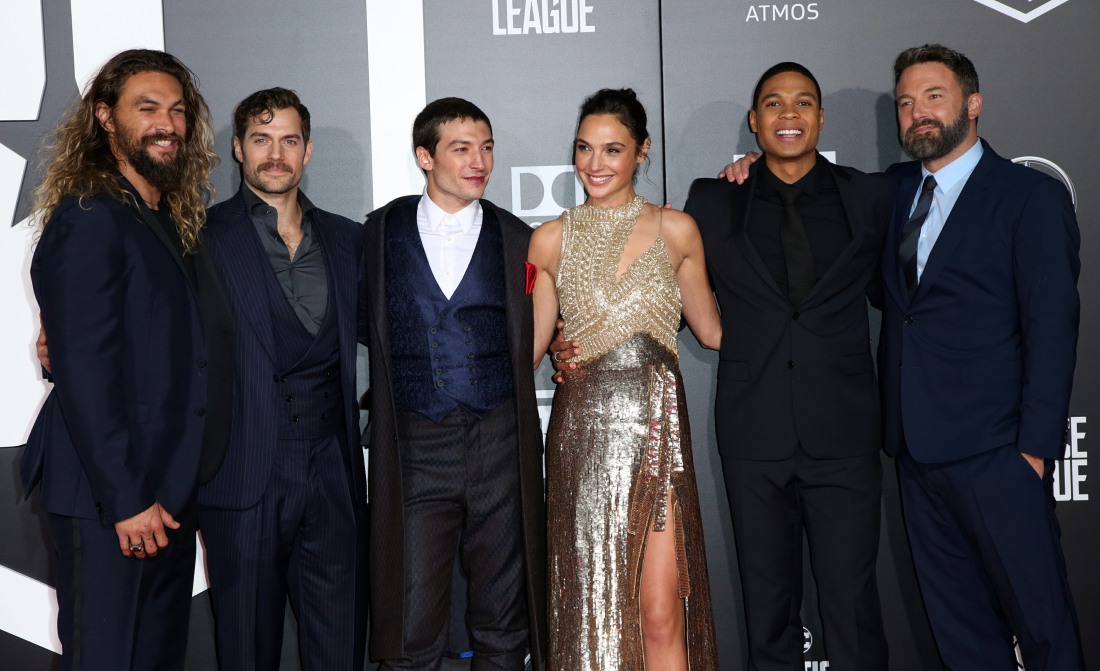 Photos courtesy of WENN.