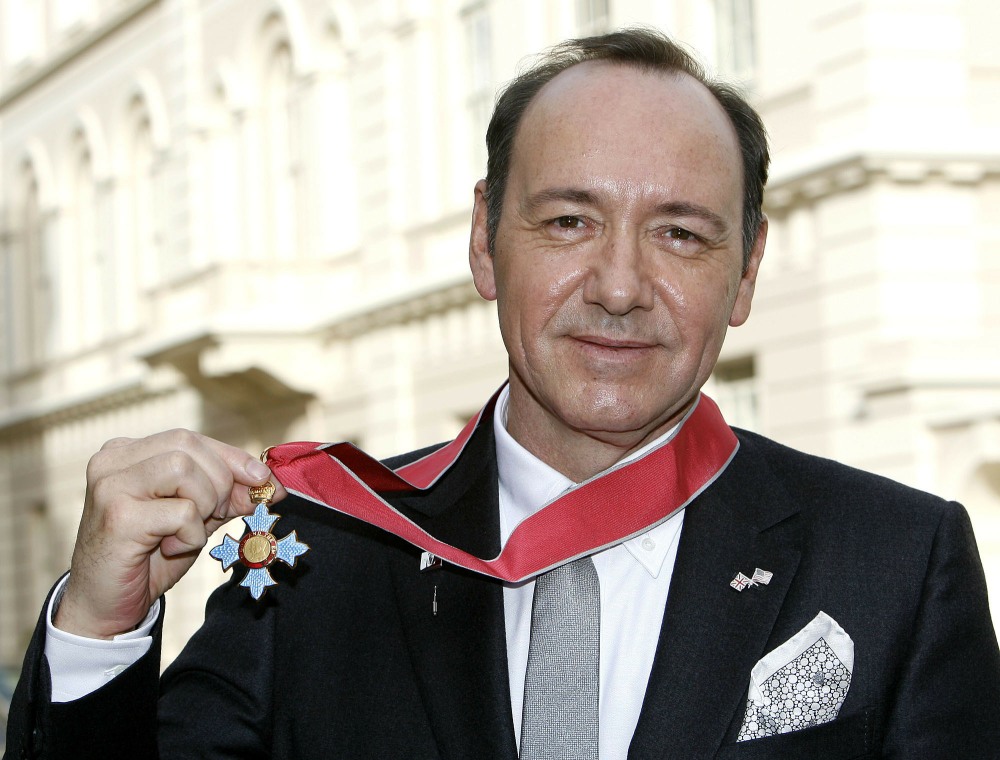 At the height of Kevin Spacey's fame and having won two Oscars in the span of four years, he chose to hit pause on his film career. He took over as artistic director for the Old Vic in London, and he lived – seemingly full-time – in London for more than a decade. It was still an odd choice, and even knowing what we know now, the choice still doesn't make a ton of sense. You could make the argument that Spacey simply wanted a new hunting ground, or that maybe the London theater community gave him more "cover" than the Broadway community. I don't know. In any case, as soon as the Spacey stories started coming out, the Old Vic announced that they were doing an internal investigation into whether Spacey had abused his authority in any way during his tenure at the Old Vic. Guess what? TWENTY. Twenty men have accused Spacey of "a range of inappropriate behavior."
London's Old Vic theater said Thursday it has received 20 allegations of actions that spanned "a range of inappropriate behavior" against Kevin Spacey, its former artistic director. The allegations cover interactions between 1995 and 2013, and all of them deal with men. The reported incidents range from behavior that made people feel uncomfortable to "sexually inappropriate" touching. There were no allegations of rape.

"During his tenure, The Old Vic was in a unique position of having a Hollywood star at the helm around whom existed a cult of personality," the theater said in a statement. "The investigation found that his stardom and status at The Old Vic may have prevented people, and in particular junior staff or young actors, from feeling that they could speak up or raise a hand for help."

The allegations follow an investigation that a law firm began in October at the request of the theater, amid reports being circulated about Spacey's behavior while being its artistic director from 2004 to 2015. Richard Miskella, a partner at law firm Lewis Silkin who led the investigation, said the firm invited Spacey to participate in the investigation "and he didn't respond."

Miskella said he found no evidence that suspicion about Spacey's behavior was common at the Old Vic.

"There wasn't widespread knowledge of this," he said. Old Vic executive director Kate Varah said this was "a really dismaying time" for the theatre and apologized to the victims.
Um.. twenty victims but there was no widespread knowledge? Horsesh-t. The situation with the Old Vic was probably so much like the situation on House of Cards: all of the young, male below-the-line workers knew Spacey was a harasser and assailant. ALL of them. And when some of them came forward, they were told to shut up, or they were fired, or people just shrugged their shoulders. And now the Old Vic, much like Netflix, has potential liability because a sexual predator used their space as a hunting ground.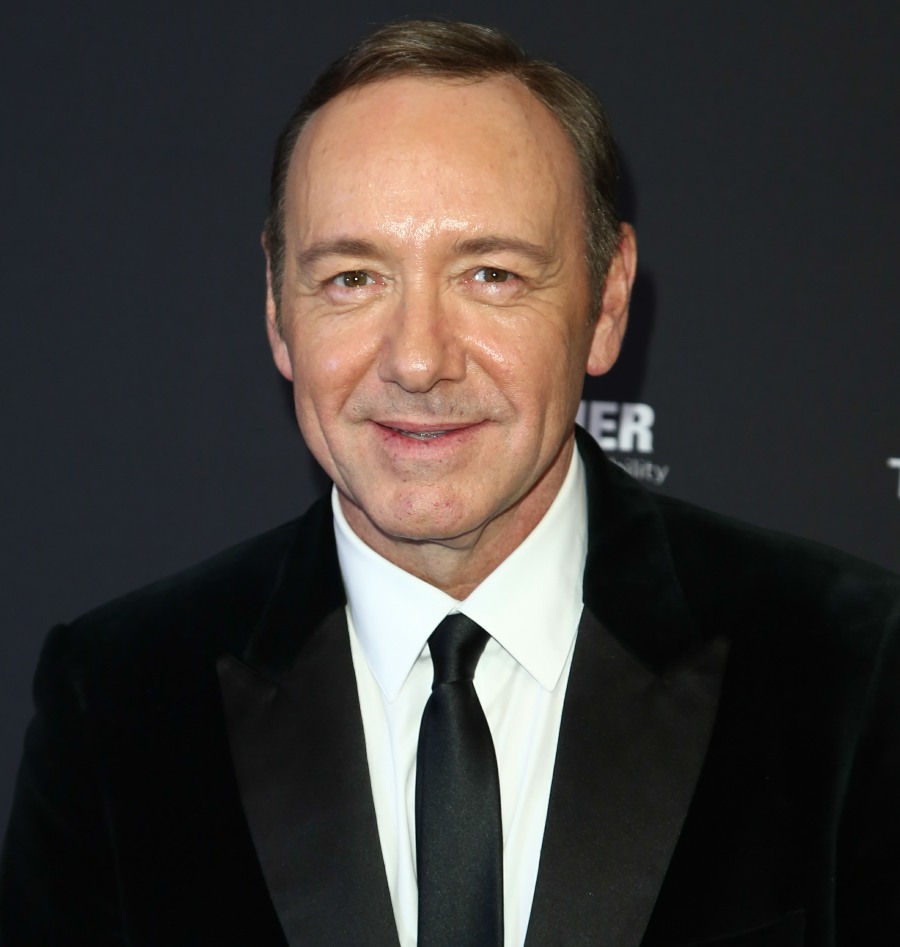 Photos courtesy of WENN.