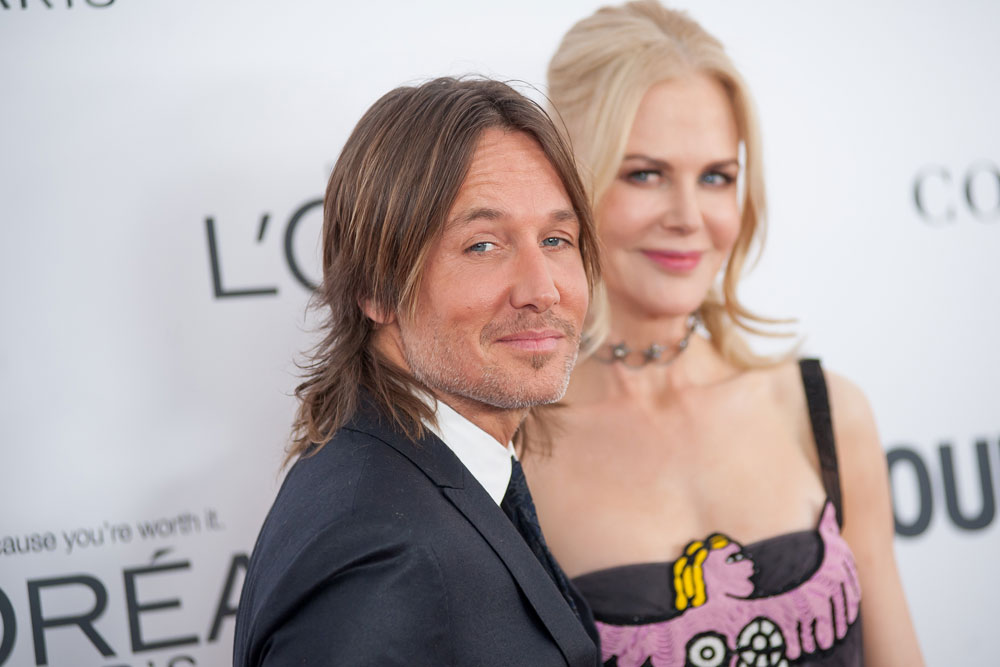 I don't know if this story is true or not, in fact I suspect Star is getting key details wrong at least, but I wanted to talk about pole classes so here we are. Star Magazine has a little article claiming that Nicole Kidman is taking either pole lessons or exotic dancing classes at the suggestion of a friend. If she was taking group classes we probably would have heard about it from somewhere other than Star by now, but it sounds like she's doing private lessons. Supposedly this has done wonders for her relationship with her husband of 11 years, Keith Urban.
Before pulling the plug on her 11 year marriage to Keith Urban, long plagued by rumors of strife, sources claims, Nicole Kidman is trying to reignite their sexual spark with pole-dancing classes.

"After a few drinks, one of Nicole's girlfriends confessed that she'd been taking exotic dancing classes to spice up her workout and her bedroom routing," spills a source close to the couple, both 50. "She convinced Nicole to give it a try – and now she's hooked!" and so is her husband.

"Keith's eyes almost popped out of his head the first time Nicole showed off her new skills," claims the source, adding that the actress is working with a female dancer in Nashville. "Suddenly, he's become very insistent about getting home early."
[From Star Magazine, print edition]
Yeah these people don't know much about pole. Pole and exotic dancing are completely different things. I only took the intro classes to pole. I'm fit enough but it was scary to me and I got bruises all over my torso and ribs. It's like learning acrobatics, it forces you to use your body in ways that seem completely unnatural. I ultimately decided it was not for me and that I would focus on other sports I enjoyed more. Pole work is not something you can be "sexy" doing unless you have a ton of practice. Now exotic dancing can be sexy, and that's something you can learn relatively quickly, but pole requires a ton of work in my experience. All that said, I could see Nicole taking pole classes to challenge herself, but I think this is about exotic dancing and that Star's writer assumes they're the same thing.
Switching back to Nicole and Keith can you believe they've been together this long? I think they're solid and that Star got that part of this blurb wrong. Keith had substance abuse issues at the start of their relationship but he went to rehab and he seems like he's been sober all this time. Plus we really haven't heard any cheating rumors about him since he married Nicole. OK! claimed last year that they were having problems, but that sounded like it was just based on stories from the beginning of their marriage. I would be surprised if these two split anytime soon, but watch me eat my words.
Also, you know that cheesy song that Keith Urban wrote, the poorly named "Female"? Well Nicole did some backup vocals for it. She called the song "beautiful" and claimed it makes her cry. Have you heard that awful song? They're not having relationship problems, they buy each other's hype.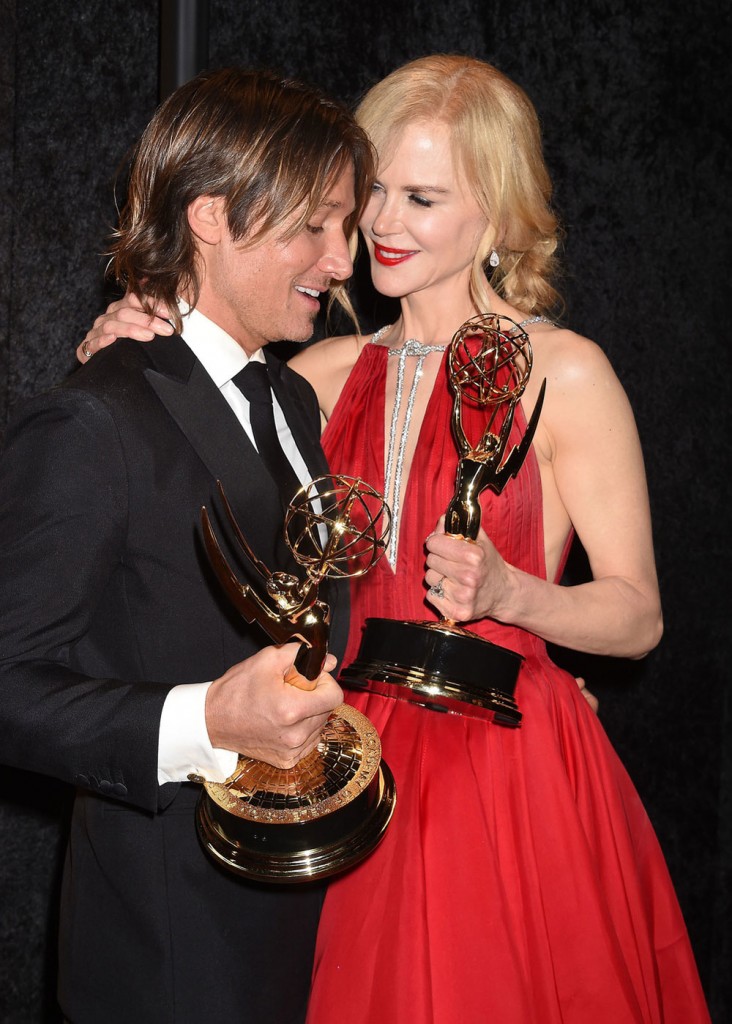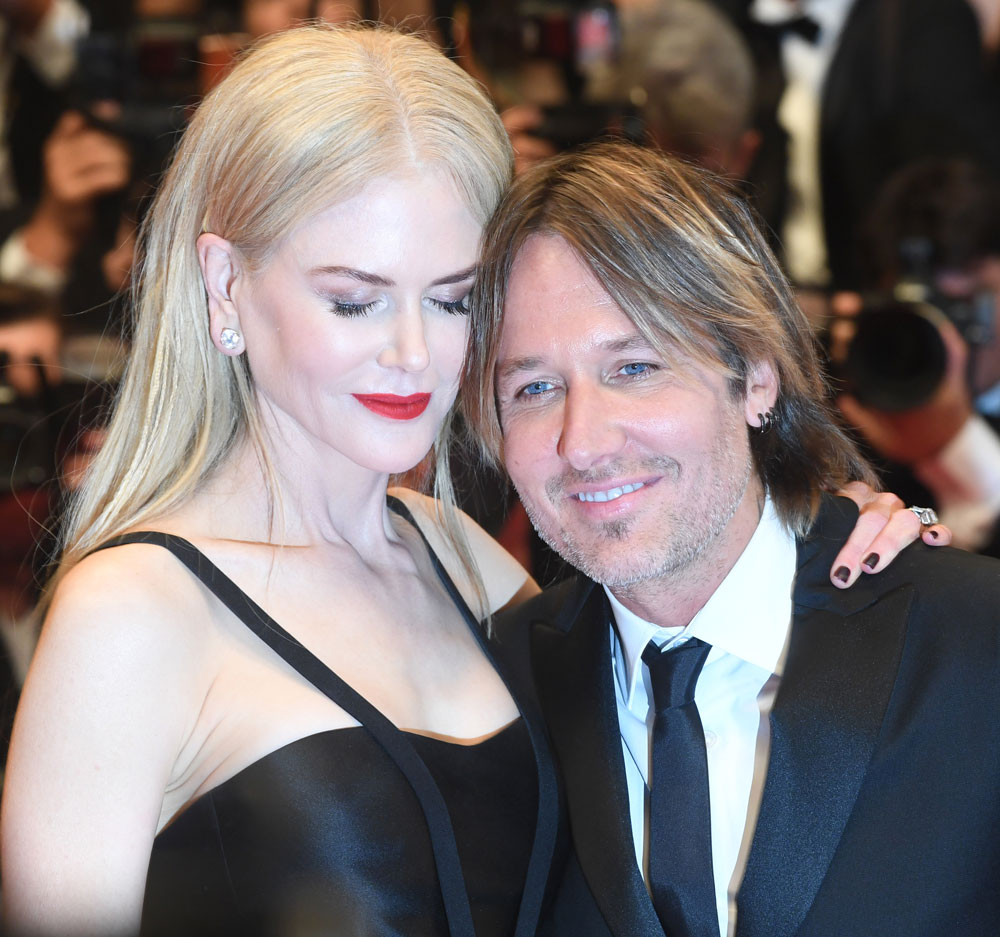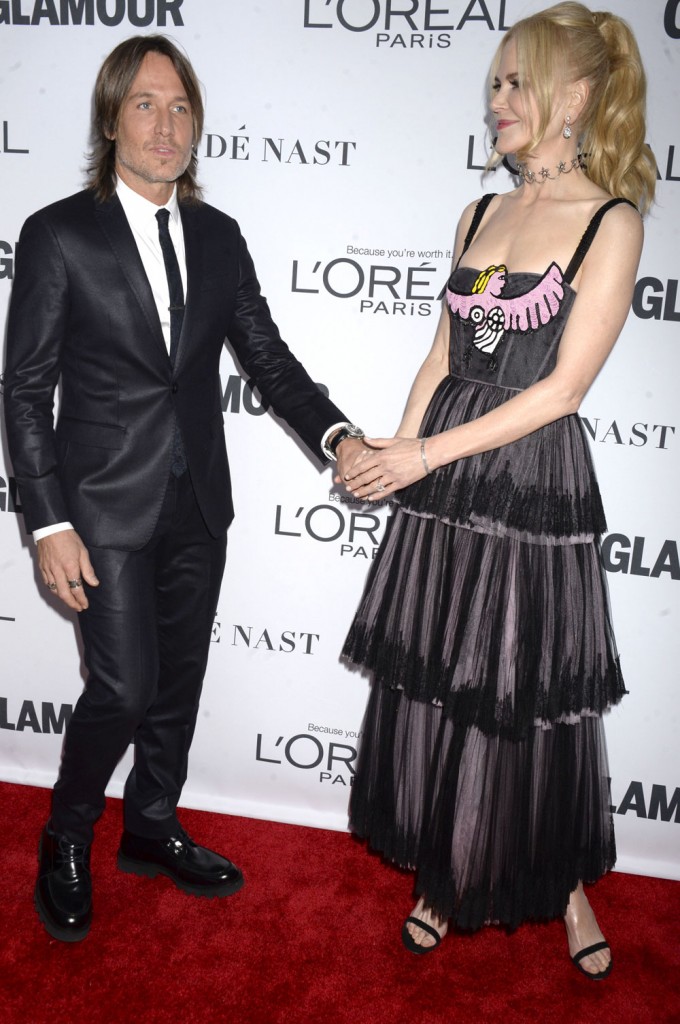 Photos credit: WENN and Pacific Coast News