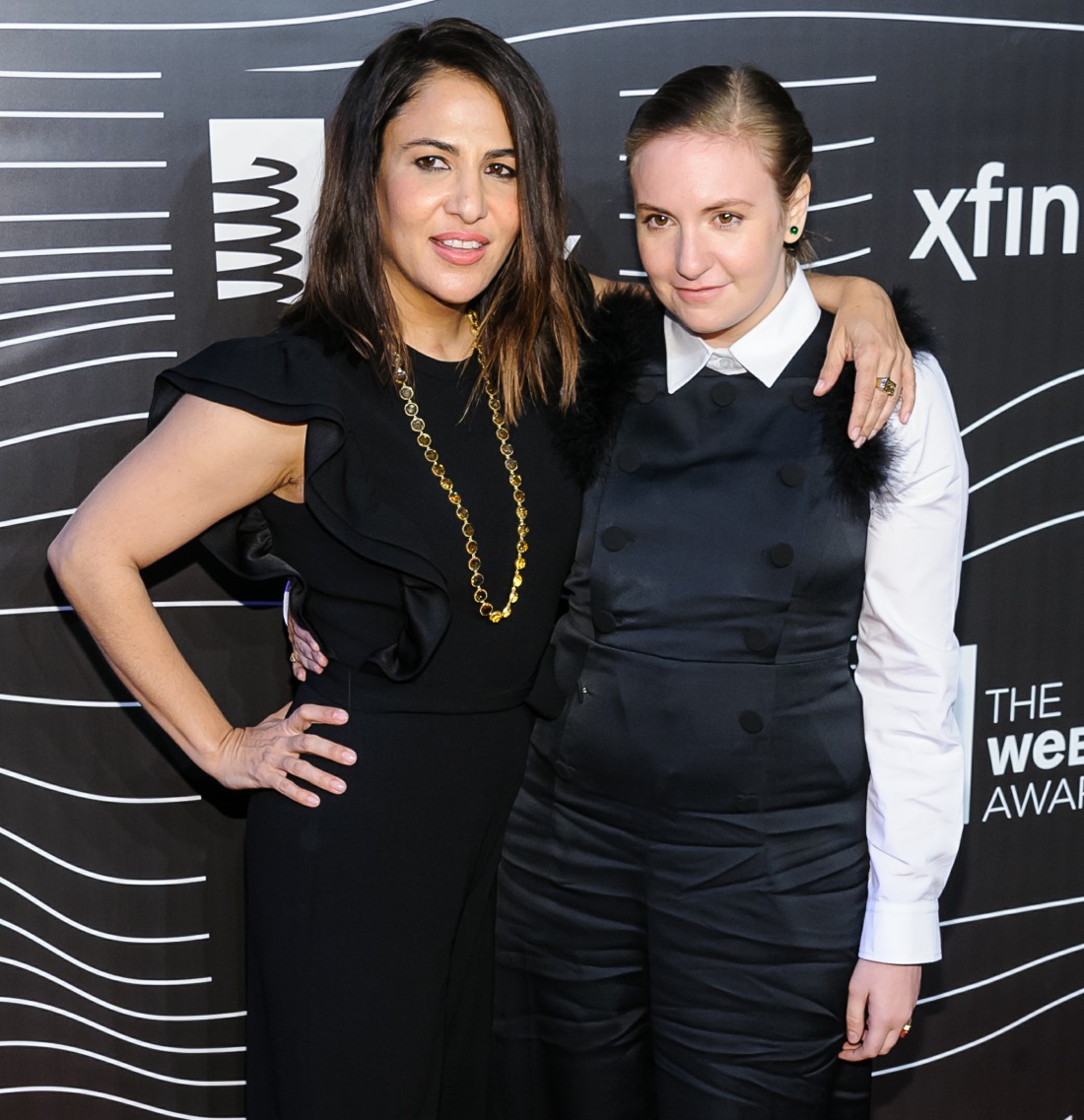 Lena Dunham has some disturbing patterns. She's a narcissist, but it's more than that: she manages to make every situation about herself and her own drama, and then she acts like "what, who, me?" when people call her out on it. So what would have been another tragic and devastating #MeToo story of a Hollywood man abusing his position and allegedly raping a young actress has now turned into the Lena Dunham Show. The young actress, Aurora Perrineau, has gone to the police and given a statement claiming that Murray Miller raped her when she was 17 years old, back in 2012. Murray Miller was a writer and executive producer on Girls.
Actress Aurora Perrineau has gone to police to accuse "Girls" writer and executive producer Murray Miller of raping her in 2012, when she was 17 years old, TheWrap has exclusively learned. Perrineau, who has appeared in Jennifer Lawrence's "Passengers" and is the daughter of "Lost" actor Harold Perrineau, told TheWrap she filed a report with the Los Angeles County Sheriff's Department on Friday.

TheWrap obtained the results of a polygraph test Perrineau said she passed in September in which she detailed her accusations against Murray, who was also a producer on the Fox animated comedies "King of the Hill" and "American Dad." Miller's attorney, Matthew Walerstein, said he "categorically and vehemently denies Ms. Perrineau's outrageous claims" and said his legal team had "gathered overwhelming evidence directly contradicting these false and offensive claims."

The actress told The Wrap: "I filed a police report today. I cannot talk about the investigation that is happening currently." She declined further comment.

She said in her statement for the polygraph test that she met Miller while out with some friends at the Standard Hotel, where she "consumed some alcoholic beverages."

"He was flirting with me. I told him repeatedly that I was 17 years old," Perrineau said in the statement. The actress was with two friends, she said, and Miller asked one of them for a ride home "because he was drunk," and the group agreed. Miller was 35 at the time. She said everyone got out of the car at Miller's home, and she did not want to, but "felt like I had to go along with everyone else. At some point, I woke up in Murray's bed naked. He was on top of me having sexual intercourse with me. At no time did I consent to any sexual contact with Murray," she said in the statement. A West Hollywood Sheriff's office spokesman confirmed the office took the report Friday and said it would be referred to the LAPD.
Miller's lawyer went to The Wrap and other trade papers and issued a series of denials, claiming that Perrineau is making "outrageous claims" and that she's only after money and that her statement to the police is, of course, "false." That would have been the story. That should have been the story: another he said/she said, left to investigate by the police, and yet another woman looking to be believed by the radical shift in the societal narrative around sexual assault, rape and harassment. Unfortunately for everyone, Lena Dunham and Jenni Konner decided to issue a statement defending Murray Miller. Here you go:
"During the windfall of deeply necessary accusations over the last few months in Hollywood, we have been thrilled to see so many women's voices heard and dark experiences in this industry justified. It's a hugely important time of change and, like every feminist in Hollywood and beyond, we celebrate. But during every time of change there are also incidences of the culture, in its enthusiasm and zeal, taking down the wrong targets. We believe, having worked closely with him for more than half a decade, that this is the case with Murray Miller. While our first instinct is to listen to every woman's story, our insider knowledge of Murray's situation makes us confident that sadly this accusation is one of the 3 percent of assault cases that are misreported every year. It is a true shame to add to that number, as outside of Hollywood women still struggle to be believed. We stand by Murray and this is all we'll be saying about this issue."
"Our insider knowledge of Murray's situation" - what, pray tell, is that insider knowledge? Let me guess: he never tried to rape YOU, therefore he's not a rapist? That's like Roy Moore's wife coming out to say that he never tried anything with her when she was 14, therefore he never molested any 14-year-olds. It literally makes no sense. Again, if you choose to believe your male friend's story and choose not to believe a young woman who is possibly a victim of rape, that is your choice and your call, and everyone needs to make up their own mind. But you don't get to wrap up that choice in your white feminist bullsh-t and claim – without any evidence – that the young woman is totally lying. After everyone was like "Jesus, Lena Dunham is THE WORST," she issued another statement, because clearly, this is ALL ABOUT HER. Here's her bulls–t apology:
As feminists, we live and die by our politics, and believing women is the first choice we make every single day when we wake up. Therefore I never thought I would issue a statement publically (sic) supporting someone accused of sexual assault, but I naively believed it was important to share my perspective on my friend's situation as it has transpired behind the scenes over the last few months. I now understand that it was absolutely the wrong time to come forward with such a statement and I am so sorry. We have been given the gift of powerful voices and by speaking out we were putting our thumb on the scale and it was wrong. We regret this decision with every fiber of our being.

Every woman who comes forward deserves to be heard, fully and completely, and our relationship to the accused should not be part of the calculation anyone makes when examining her case. Every person and every feminist should be required to hear her. Under patriarchy, "I believe you" is essential. Until we are all believed, none of us will be believed. We apologize to any women who have been disappointed.
Is she apologizing for being a hypocritical dumbass or is she apologizing for THE TIMING of her rapist apologia? Ugh. Welcome to The Lena Dunham Show, where everything is just the worst.
I believe in a lot of things but the first tenet of my politics is to hold up the people who have held me up, who have filled my world with love.

— 💎 Lena Dunham 💎 (@lenadunham) November 17, 2017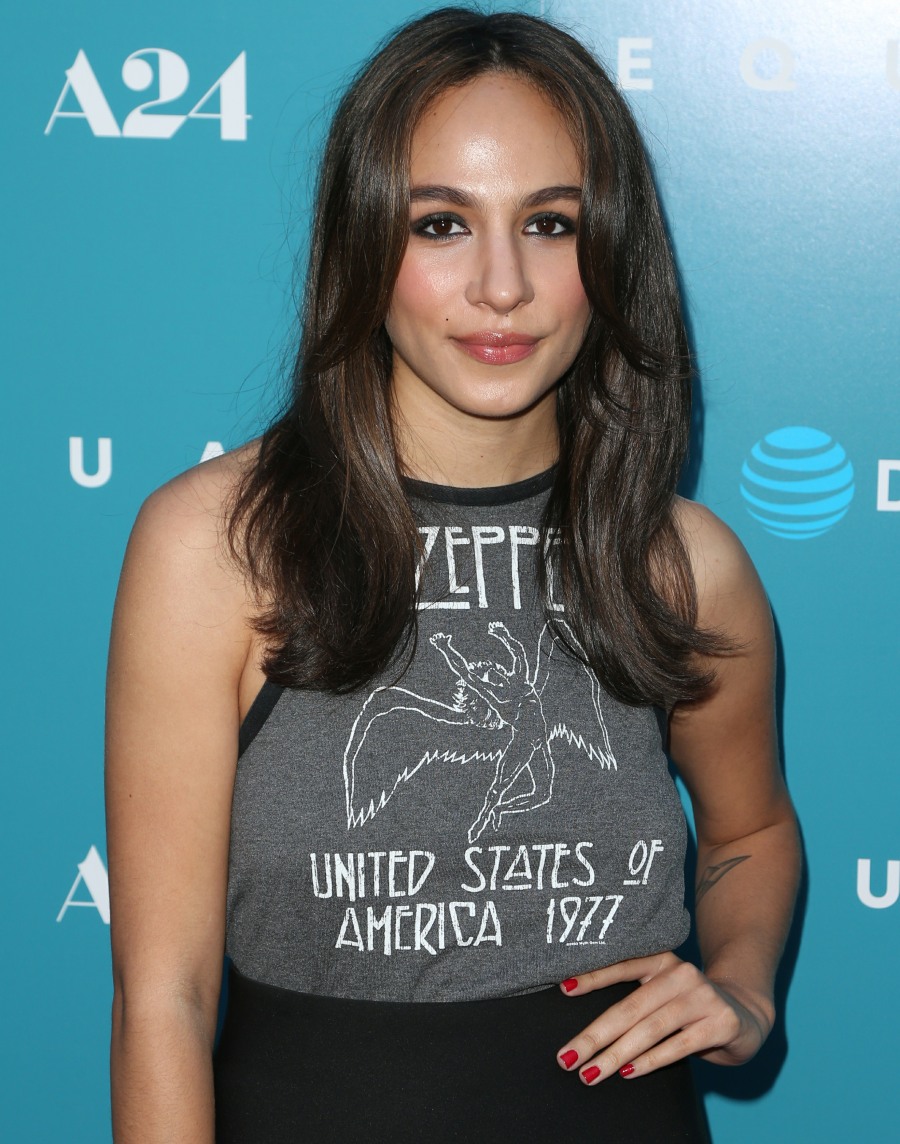 Photos courtesy of WENN, Getty.