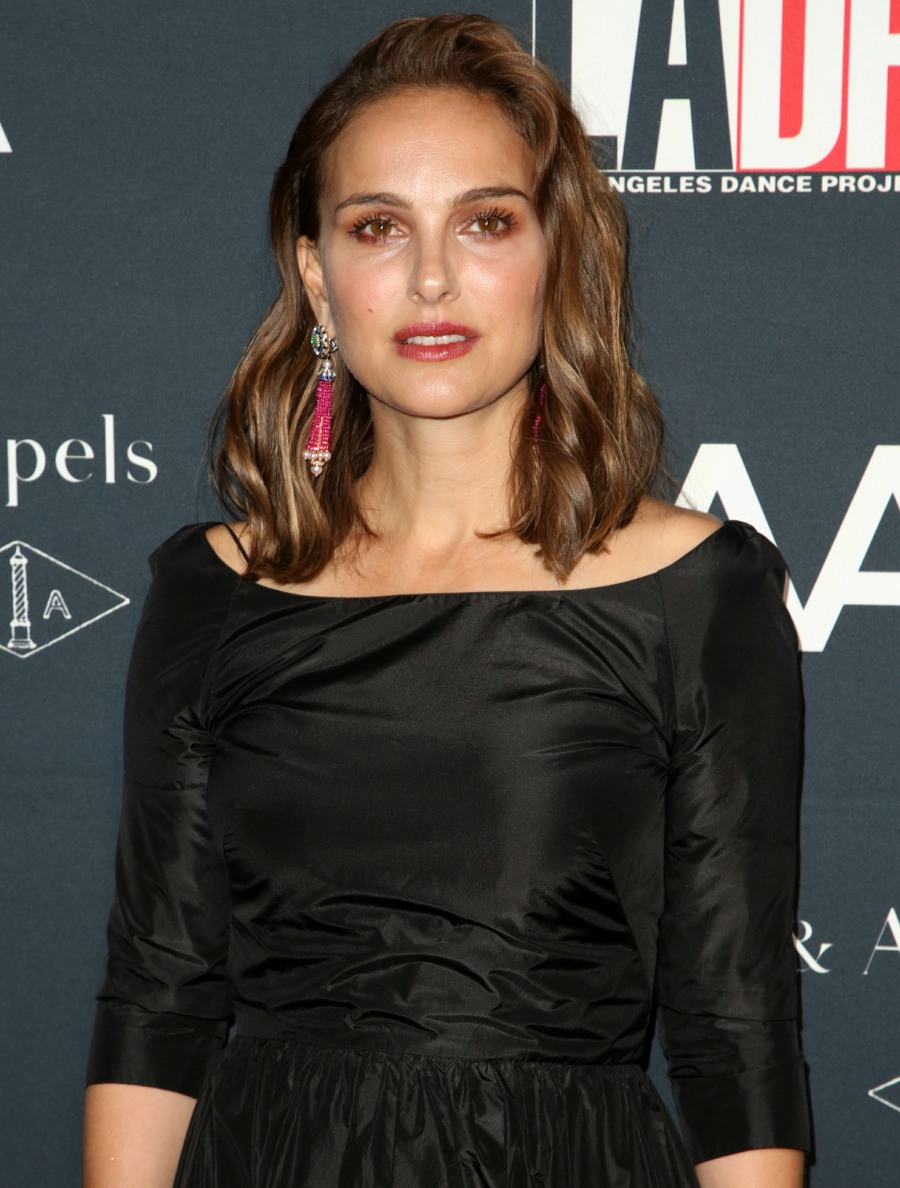 Natalie Portman participated in the Vulture Festival in LA two weekends ago. The Vulture Festival featured many Hollywood power players, show runners, actors, producers, etc, and they were supposed to talk about their projects, their work and more, but of course the conversations kept coming back to sexual harassment and sexual assault, and how women specifically are treated within the industry. Natalie Portman has some stories and some theories – while she says she was never physically abused by any Hollywood predator, she has been the victim of sexism and everyday harassment about a million times. Some quotes:
On the allegations against Hollywood predators: "When I heard everything coming out, I was like, wow, I'm so lucky that I haven't had this. And then, on reflection, I was like, okay, definitely never been assaulted, definitely not, but I've had discrimination or harassment on almost everything I've ever worked on in some way… I went from thinking I don't have a story to thinking, Oh wait, I have 100 stories. And I think a lot of people are having these reckonings with themselves, of things that we just took for granted as like, this is part of the process."

A story about one producer: For example, she says a producer once invited her to fly with him and his company on a private plane to a place she was also going. "I showed up and it was just the two of us, and one bed was made on the plane. Nothing happened, I was not assaulted. I said: 'This doesn't make me feel comfortable,' and that was respected. But that was super not okay, you know? That was really unacceptable and manipulative and could have been — I was scared, you know? But just the fact of any woman, if you're walking down the street alone at night, you feel scared, and I'm not sure guys know what that [feels like]."

She turned down work that would have sexualized her as a teenager: "There was definitely a period where I was reluctant to do any kind of kissing scenes, sexual scenes. Because [for] my first roles, the reaction people would [give] in reviews [was to] call me a Lolita and things like that, and I got so scared by it. And I think that's also got to be part of our conversation now: When you're defensive as a woman against being looked at that way, that you're like, 'I don't want to' — what do we close off of ourselves or diminish in ourselves because we want to protect ourselves?"

The only woman on the set: "Usually you walk into a movie as the only woman, and you're often the only woman on set. It's very rare to have female crew members apart from hair, makeup, and wardrobe — the very stereotypical departments for women to be in — and I think women experience this in a lot of industries. If you do get the opportunity to work, you're often the only woman in the room. I hear this from friends of mine who are lawyers, business people, writers on shows… The surprising thing is it almost feels strategic to keep you away from other women, because you don't have the opportunity to share stories. All these accusations are like, 'Oh yeah, everyone was isolated from each other,' people didn't share. They didn't realize that there were hundreds of people with similar stories." She added: "It prevents mentorship of women by other women because you're just not exposed to it. You have to work hard to find and actually connect to people doing the same thing because we're often that one seat at the table."

Working with male directors: Pablo Larraín (Jackie), Darren Aronofsky (Black Swan), and Mike Nichols (Closer, The Seagull) valued her opinions, but she once had a director snap at her, "'You're exhausting.' I was like, 'I'm exhausting for telling you my opinion about my job?' And it was completely different with male actors next to me in the same room. To the point where one of the male actors I was working with stood up for me in that meeting, because he said, 'You know, you're completely not listening to her and you're completely listening to me and we're saying almost the same thing.'"
That plane story is gross. And she's right – even though she told him that nothing was going to happen and he respected her wishes, that's an awful position to be in. She's also right about how she was treated in her early days, when she was a teenager seeking roles – I remember a lot of coverage back then about what movies she wouldn't do, like teen romances or "sexy romps" or whatever. The only part I take issue with is the idea that men in Hollywood – or men in any industry – are purposefully isolating women from each other. I don't think it's a conscious thing for men. That's the bigger problem – they aren't even aware of the fact that they've only got one woman in the room, nor do they realize that the one woman has been isolated. Most men don't think that way – I truly believe that most men are just completely oblivious to those kinds of situations.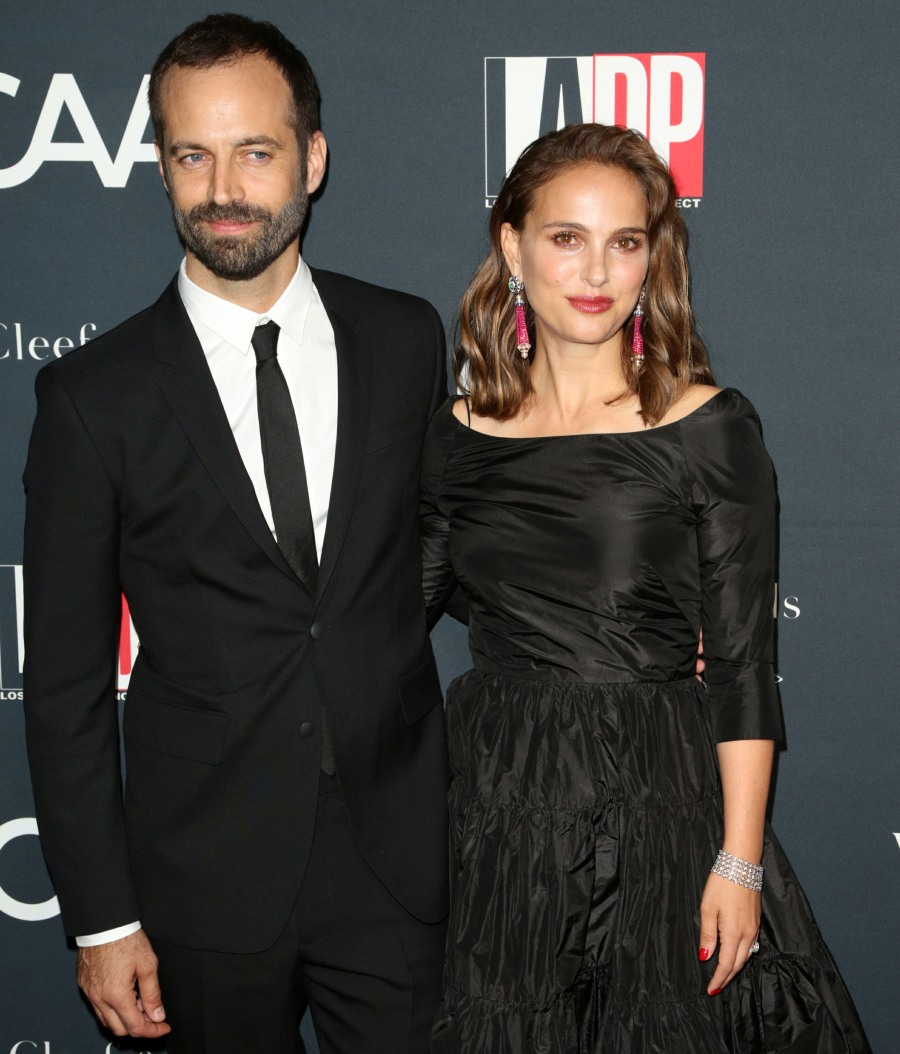 Photos courtesy of WENN.