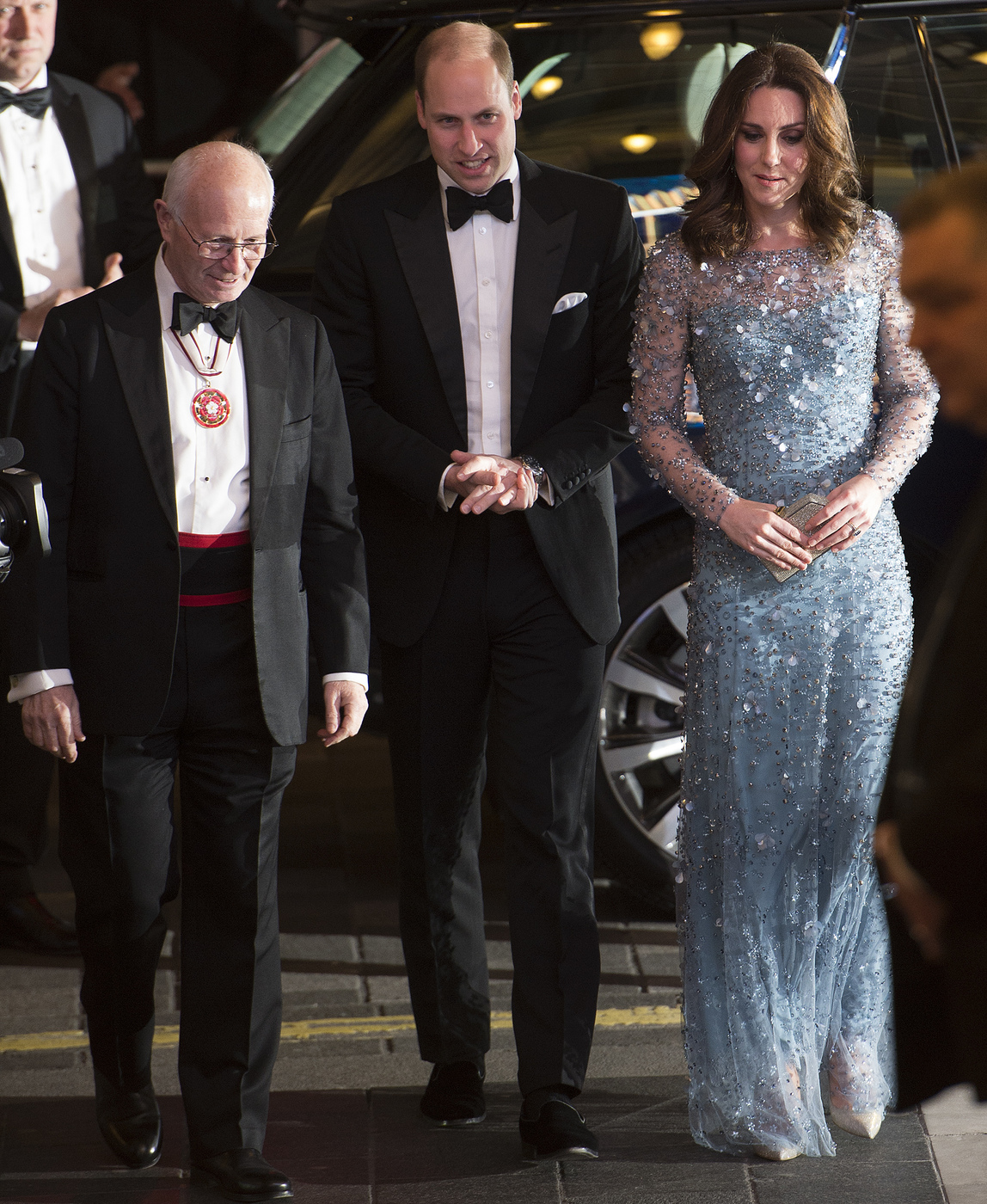 I wasn't ignoring the Duke and Duchess of Cambridge on purpose, it's just that Kate wasn't wearing anything particularly notable for a few appearances, and those appearances coincided with the days leading up to Thanksgiving, so… well, better late than never. Here are some assorted photos of the Duke and Duchess from the past week. I'm including photos of Will and Kate at Aston Villa Football Club, the Acme Whistles factory in Birmingham and at the Palladium Theatre on Friday. Their trip to the Palladium was for the annual Royal Variety Performance – Will and Kate were the special royal guests this year. They've been the royal guests before, but in other years, sometimes the royal guest is the Queen, or the Prince of Wales, etc. This year's royal variety show included performances by Louis Tomlinson, The Killers, Miranda Hart and more. You can read more about it here.
For the Royal Variety Performance, Kate wore a sparkly, baby-blue bespoke Jenny Packham gown which… I don't hate. Considering it's bespoke, I feel the skirt and hem should have been better dealt with, but all in all, it's a decent gown. I'm sure there are many people trying to making this into a "she's wearing blue, that means she's pregnant with a boy!" thing. I have no idea. I bet Kate doesn't know yet either.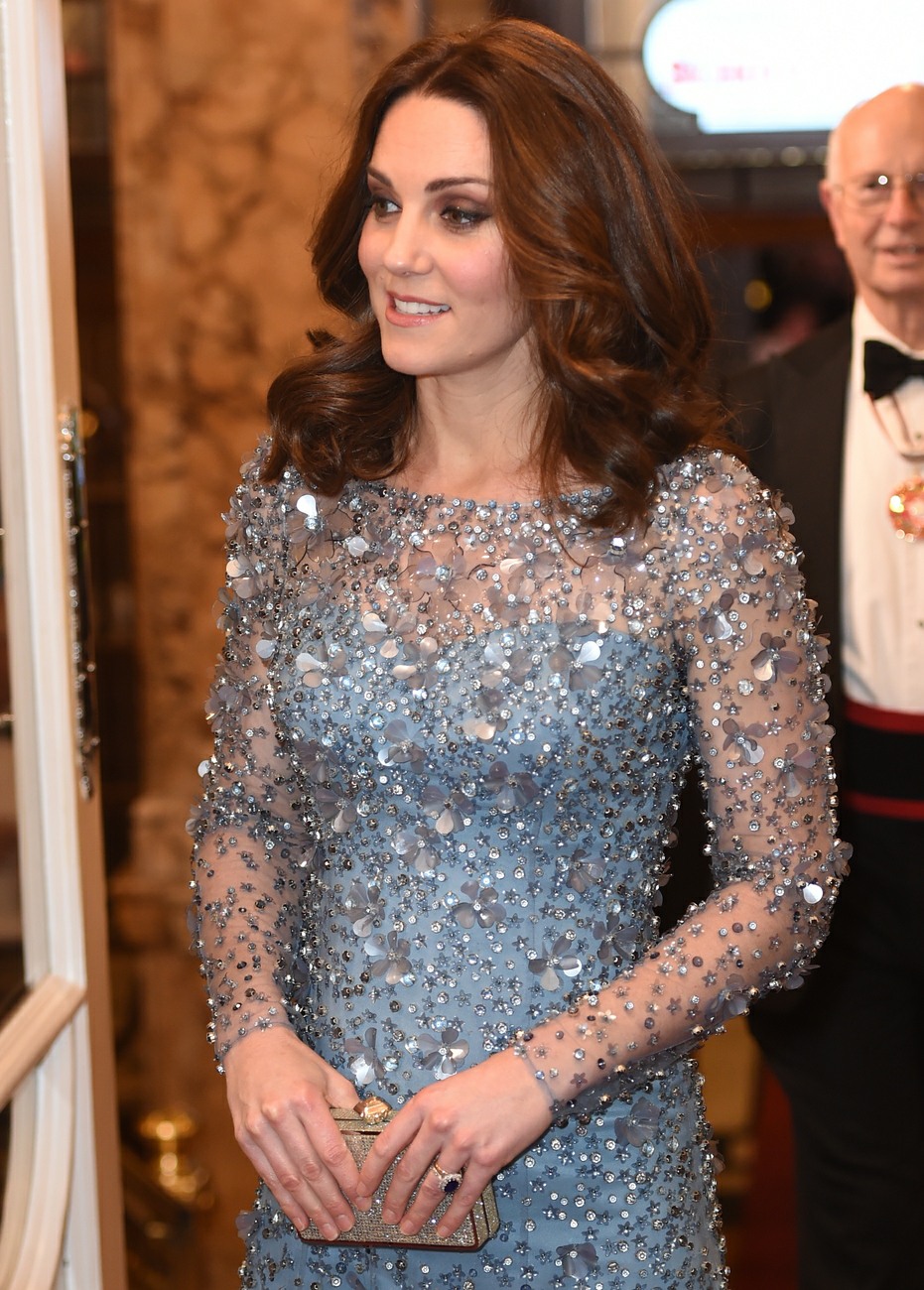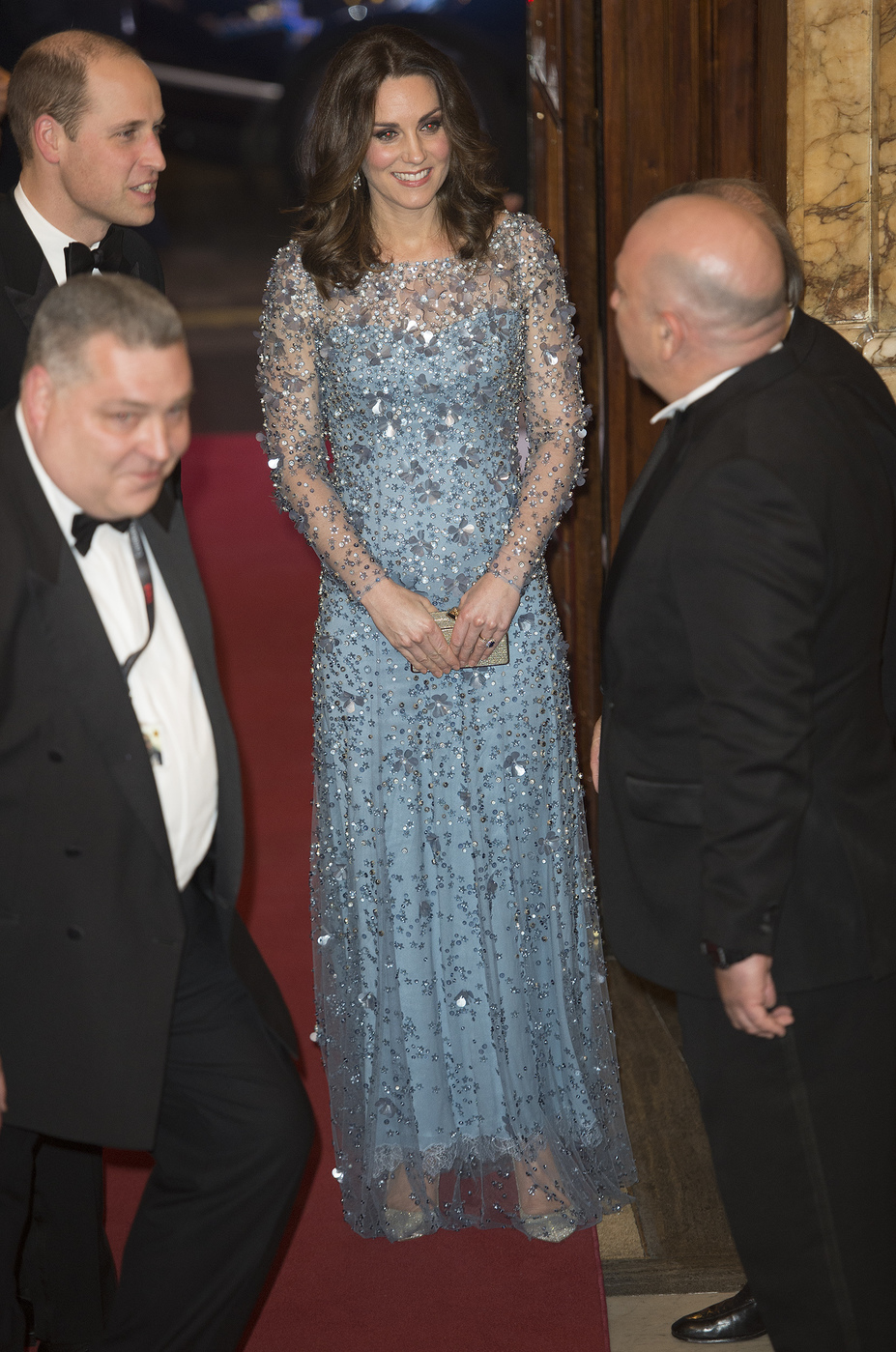 For the day-trip to Birmingham earlier last week, Kate recycled a coatdress in black (with cream accents) by Goat. The original price tag on this coat was £680, and she didn't seem to take it off at all, for any of her indoor or outdoor appearances. I've said this before, but it's still so strange to me that Kate keeps her "coat" on for all of these events. She always seems like she's got one foot out the door.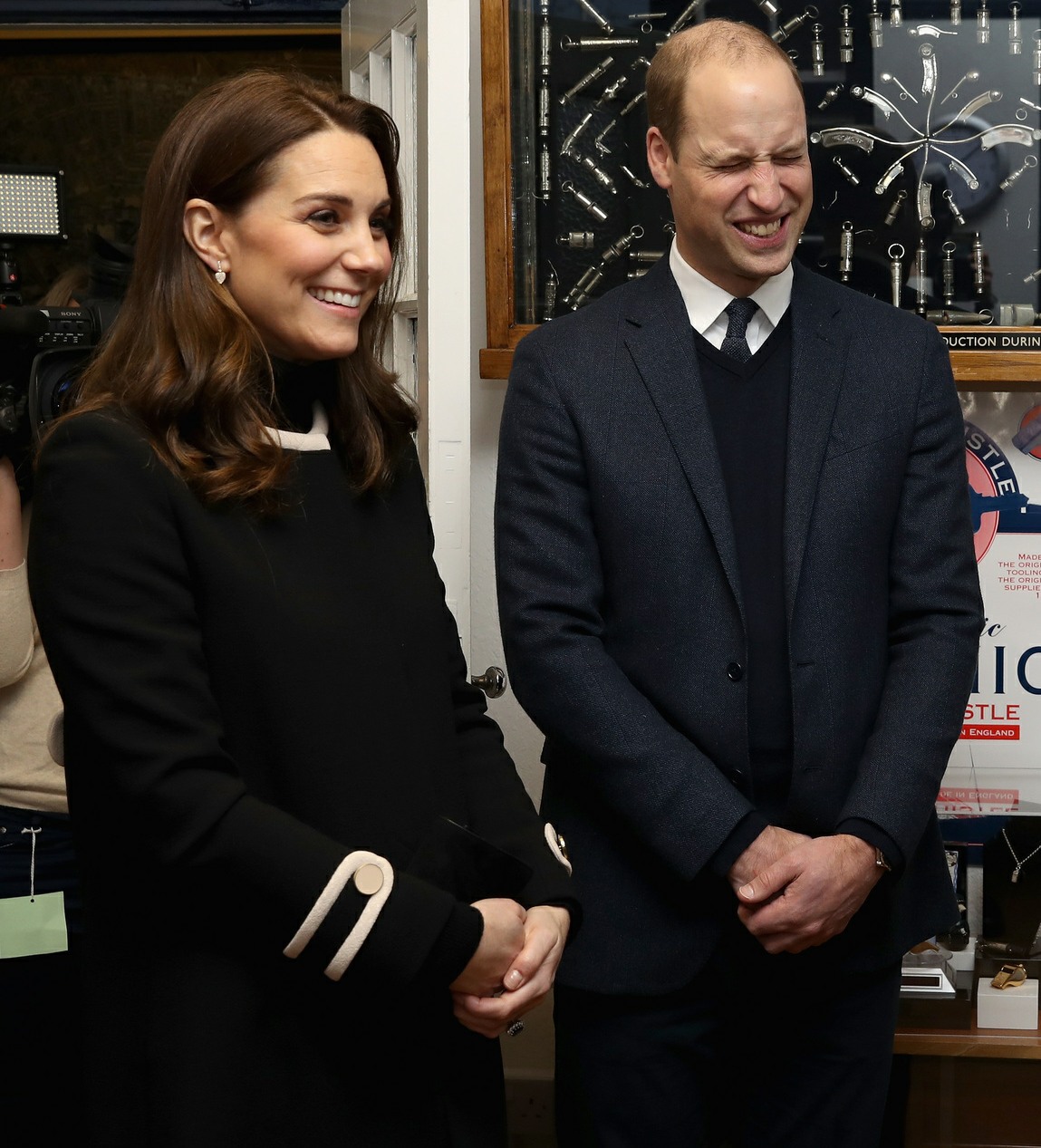 I'm also including photos of Kate at the Aston Villa Football Club, where she wore black jeggings, a black t-neck and a red ski jacket by Perfect Moment. The jacket was a repeat too – she last wore it in February of this year, for a London Marathon event.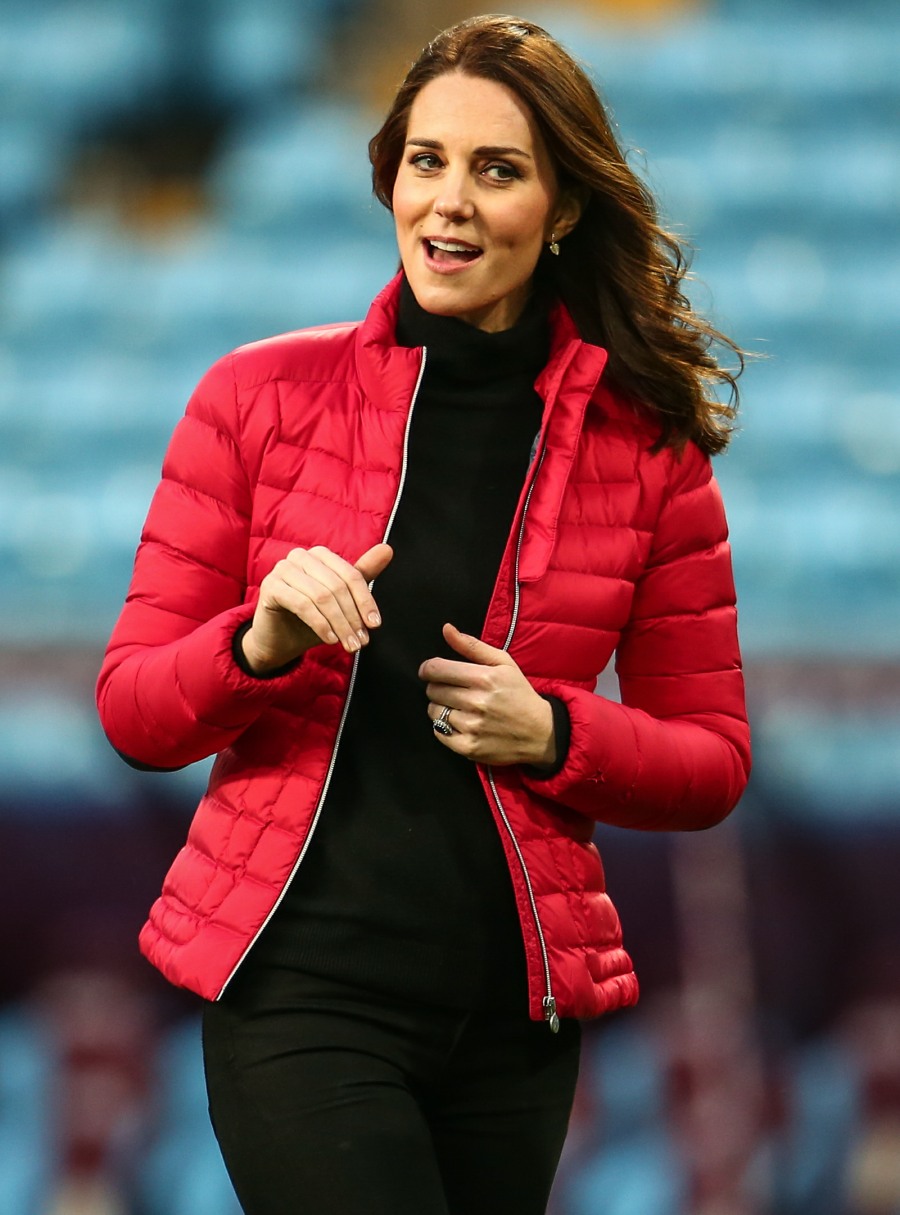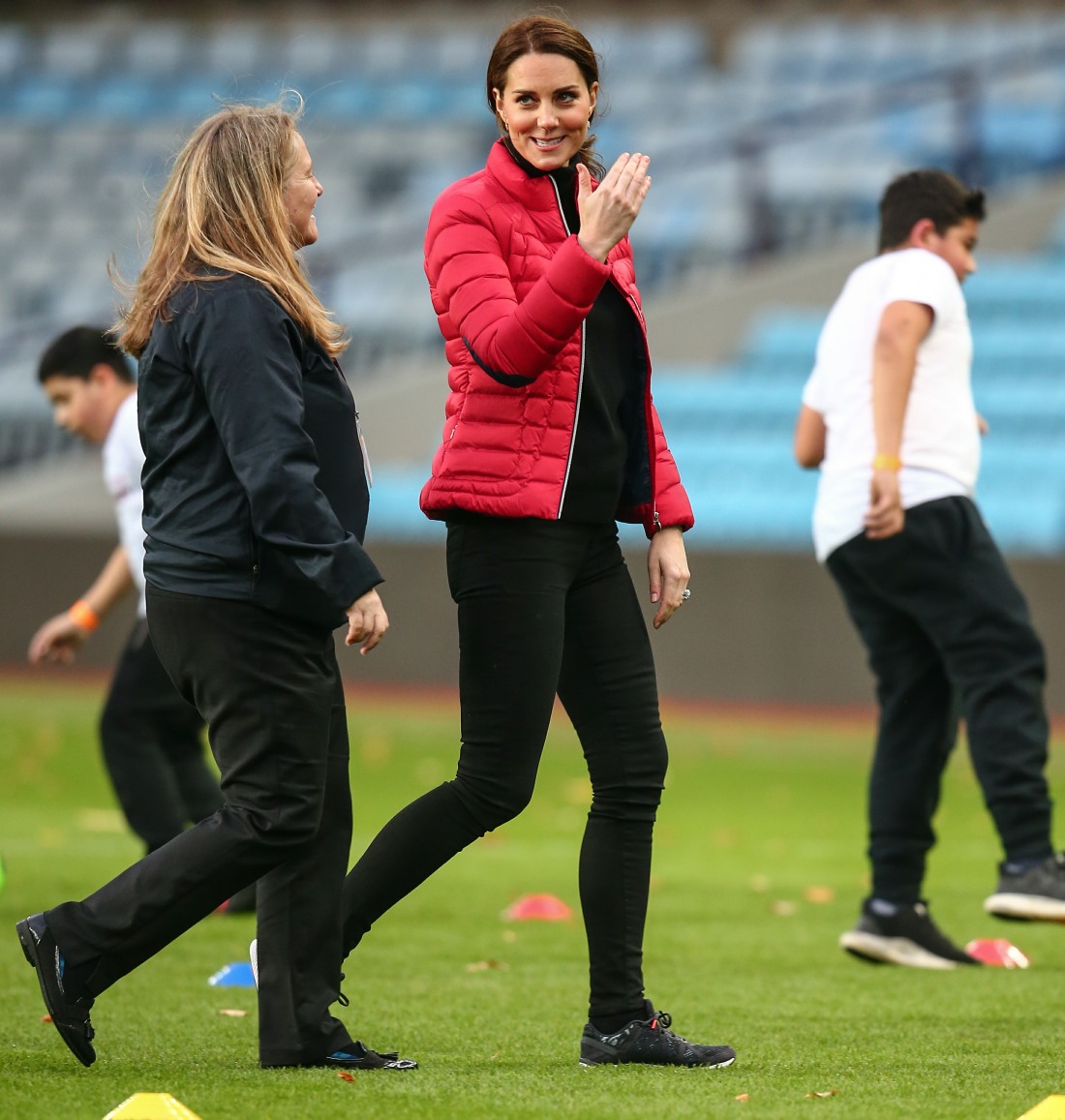 Photos courtesy of Pacific Coast News and WENN.