The Oscar season is upon us, only no one is paying much attention. I think this lack of attentiveness will actually work in favor of some of the indie films and smaller performances, actually. Like, I think Saoirse Ronan has a really good shot at winning the Best Actress Oscar for Lady Bird, just because few of the other actress contenders have really come out and promoted the hell out of their films. Anyway, the Gotham Awards were held last night, and these are some of the photos from the makeshift red carpet. Big winners at the Gotham Awards included Saoirse Ronan for Best Actress, James Franco for Best Actor (blah), Jordan Peele for Breakthrough Director and Best Screenplay for Get Out, and Call Me By Your Name for Best Feature. You can see the full list of winners here. I'm including some of the "highlights" for fashion."
Here's Saoirse Ronan in Rodarte. I hate this. I think it's more than possible that she's saving her best stuff for the bigger shows though.
Reese Witherspoon wore this little OscarDeLaRenta cocktail dress. Is it wrong that I love this? I love this. It's a great dress to wear around Christmas, right? She looks like goth wrapping paper.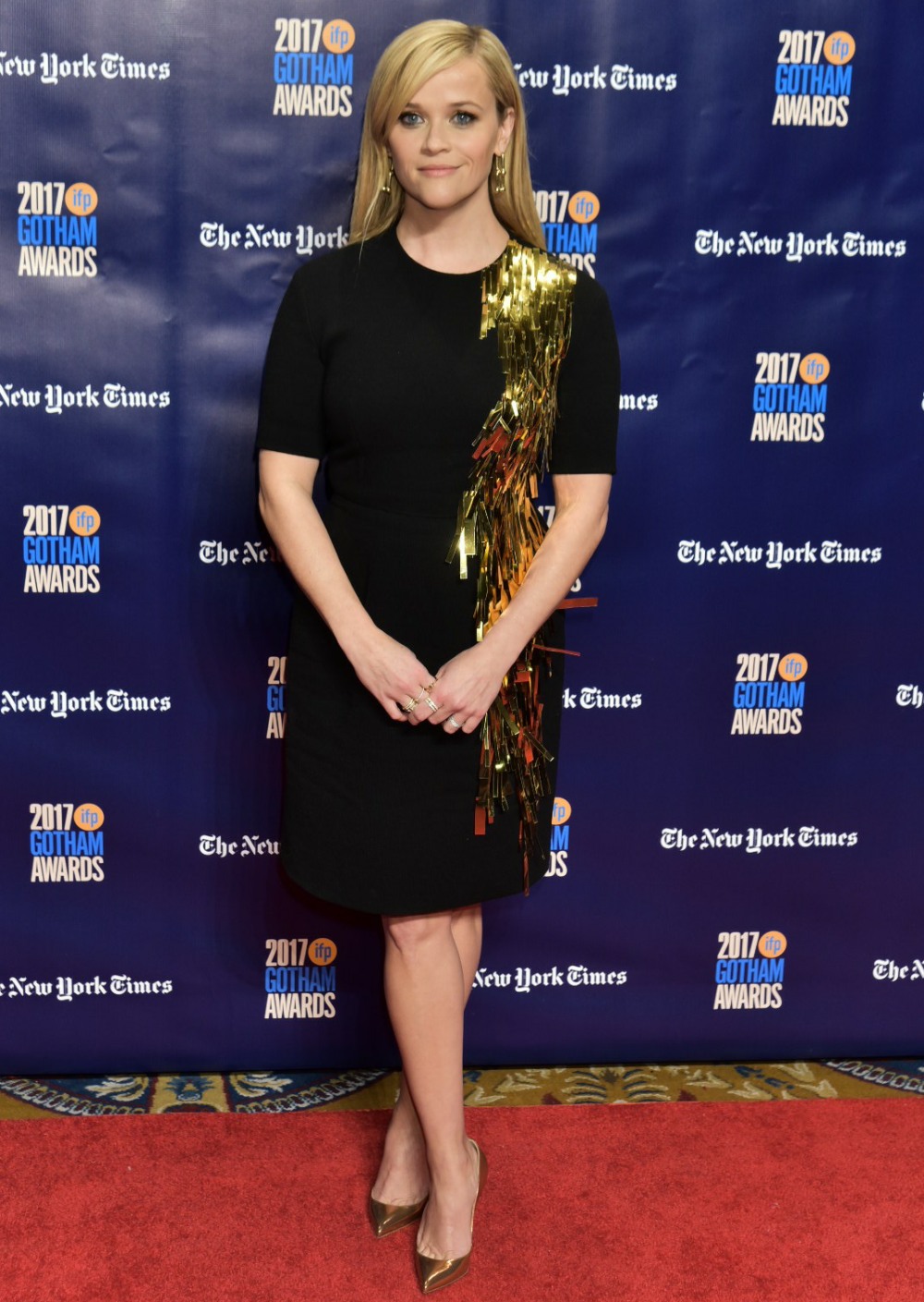 Nicole Kidman in Altuzarra Spring 2018. Her style continues to be all over the place. I don't like this at all – it's beneath her to wear this blah, nothingburger dress.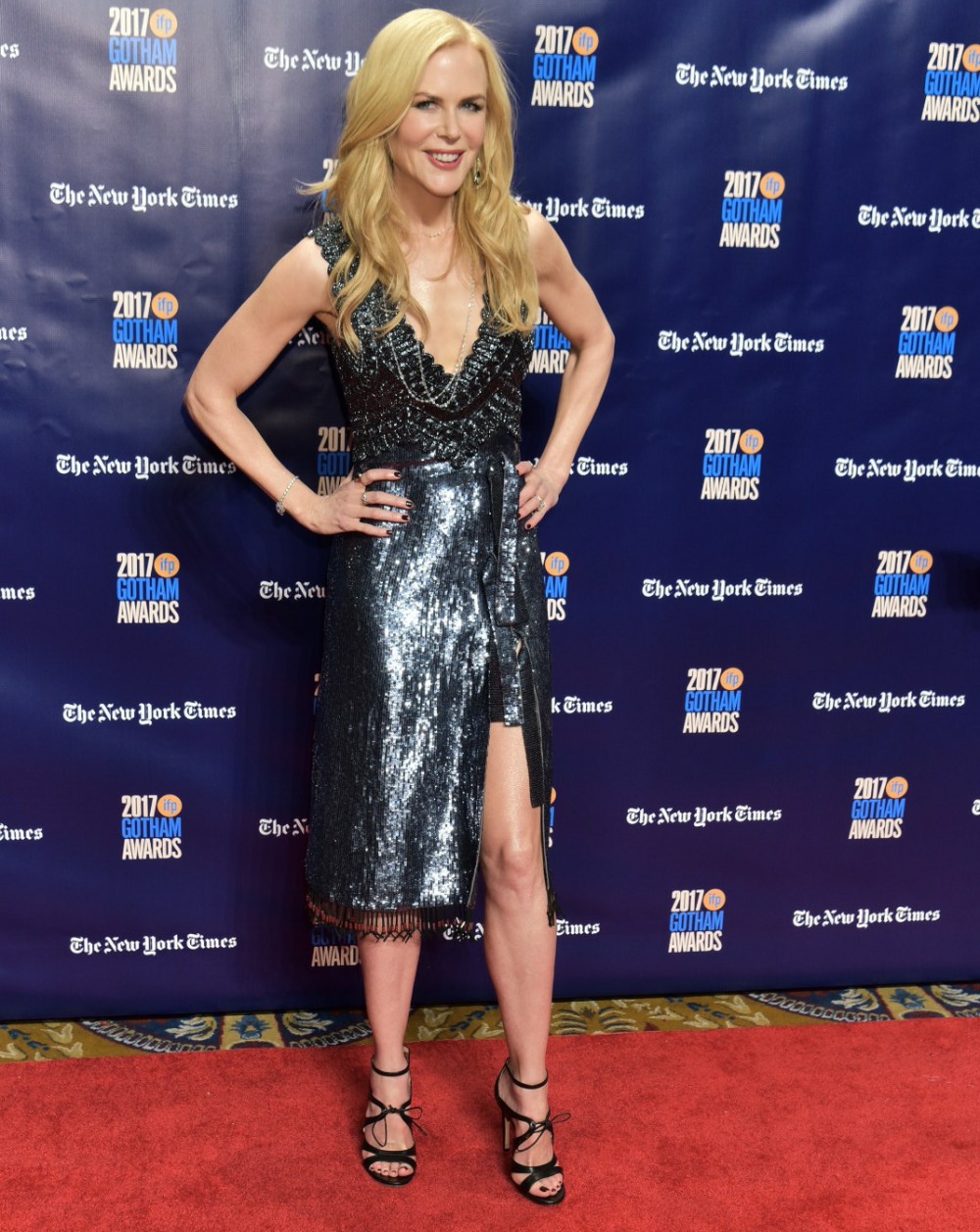 Margot Robbie in Saint Laurent. I think very highly of Margot's beauty and her fashion sense, so this blah look makes me think that she's saving the best stuff for the big awards shows, much like Saoirse.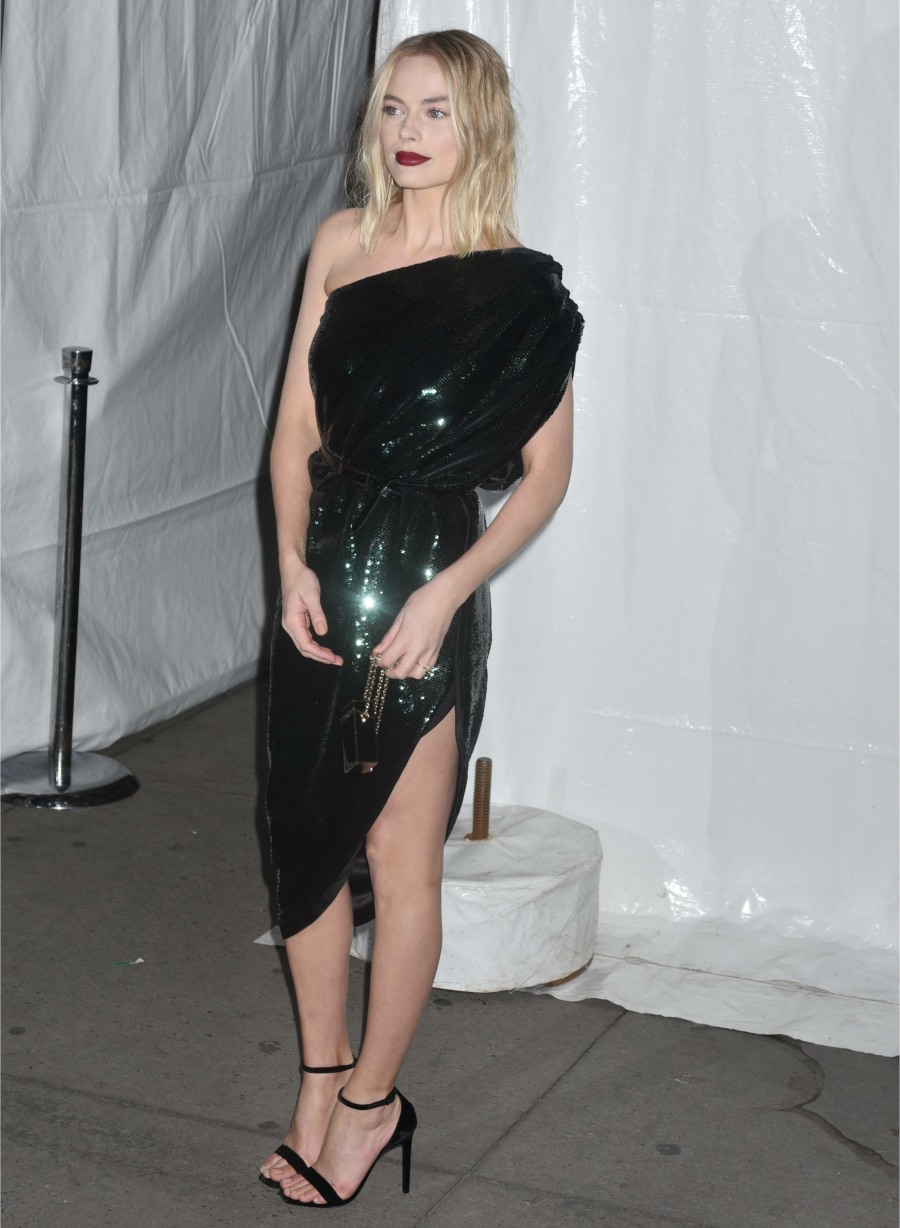 Allison Williams in Giambattista Valli Fall 2017. It's got vintage-prom vibes. I wouldn't hate this for an event in March or April, but it looks so off-season for almost-December.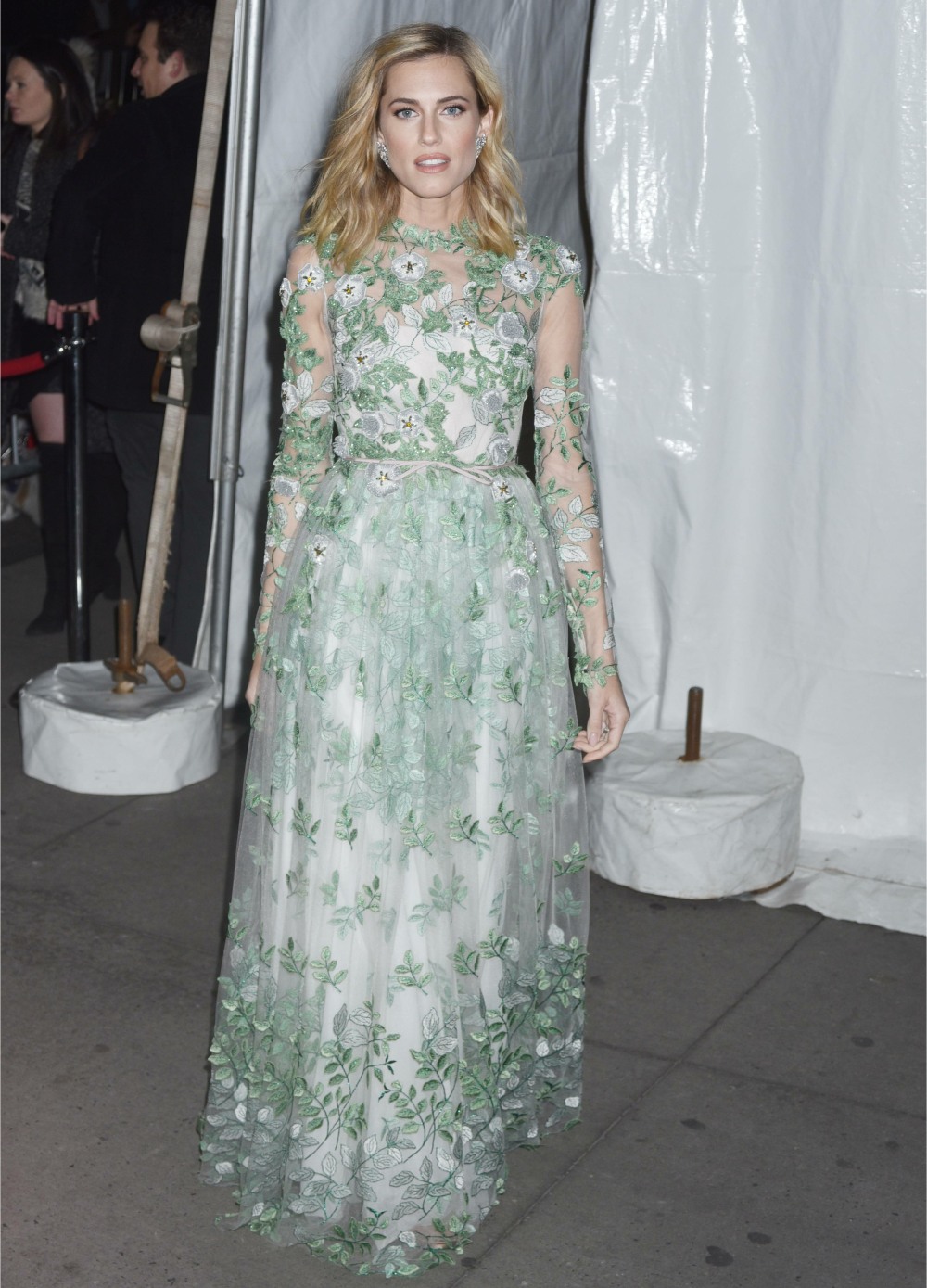 Rachel Weisz in Saint Laurent – I would love to see this without the shoulder pads, and with a cleaner cut around the midsection.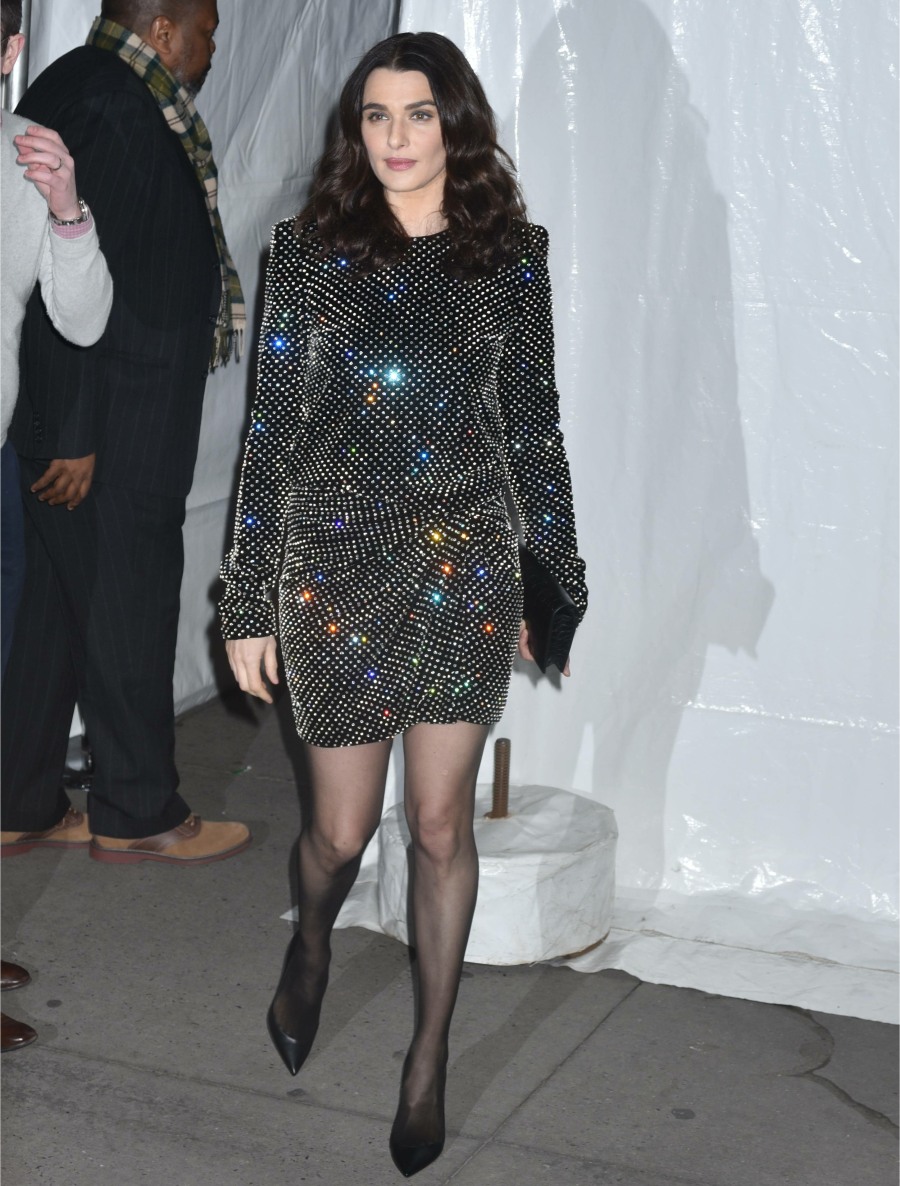 Timothée Chalamet in velvet Berluti. I love velvet, and I love a guy who wears velvet.
Garrett Hedlund in Dolce & Gabbana. He looks good.
Photos courtesy of WENN, Getty.