I guess we are still playing coy about Selena Gomez and Justin Bieber being back together. I'm not sure why, they don't seem to be hiding it. So how official are they? Not quite 'Home for the Holidays' official, most likely because Selena's family and close friends are not too excited about their reconciliation. For once, Selena used her head when it comes to Justin and did not bring him home to Texas for Thanksgiving. Instead, he spent the time with his family in Canada.
Not everyone in Selena Gomez's inner circle may be ready for her new romance.

There's no doubt that something is brewing between the "Come and Get It" singer and Justin Bieber. But as the pair appears to give their relationship another shot, E! News has learned these two decided to celebrate Thanksgiving away from each other.

"They both spent Thanksgiving with their families. Justin went to Canada and Selena was in Texas," a source shared with E! News. "They are still doing really well together, but they agreed it was best for them to be with their families for the holiday."

Our insider added, "Selena felt it was too soon for Justin to come to Texas with her. Her family is still getting comfortable with the idea of them back together."

That's not to say these two went the whole holiday weekend without communicating. Another insider says the pair was still in contact and Facetimed while they were apart.

"Justin says he hopes he can spend Christmas with her but knows that it will take a very long time for her family to accept him back in," our source said.

"They don't want to date anyone else. They both are very committed to making this work," a source shared with us. "Justin and Selena have grown up since the last time they were together."

"He's trying to change and be a better guy. We'll see what happens," a source explained. "Justin is changing but it's a process. He's trying."
Although I would be pleased if this "New Justin" was here to stay, I'm afraid I'm on Team Selena's Family on this issue. I'm not sure how much my opinion matters to them, but I would push for no Christmas this year either. If these two make it work this time, they'll have plenty of holidays in the future. I think easing the families back into accepting Jelena is a good plan. Good lord, her family almost lost her this year, I imagine the idea of her heart-broken on top of everything else is unnerving at best. I won't condemn Jelena 3.0 just yet, but I will say that the admission on Justin's part that, "it will take a very long time for her family to accept him back in," is very telling.
Selena's fans have had a lot to react to this week. First, The Weeknd deleted her photos from his Instagram, signaling the official death of The Seleknd. Then outlets leaked that Selena is tapped to be the new Sabrina the Teenage Witch. The series redux is said to be a dark Riverdale-style makeover called, The Chilling Adventures of Sabrina. That was the good news. The bad news? Selena's Grammy snubs yesterday. Selena did not release an album last year but she did release some songs, none of which were recognized. I don't know, I know I stand alone on this here but I've really enjoyed her music from Revival on. And yes, that includes Wolves that my daughter and I listen to at full volume. I'm not sure any of it deserved Grammy nominations but I've kind of loved her musical evolution. There, I said it.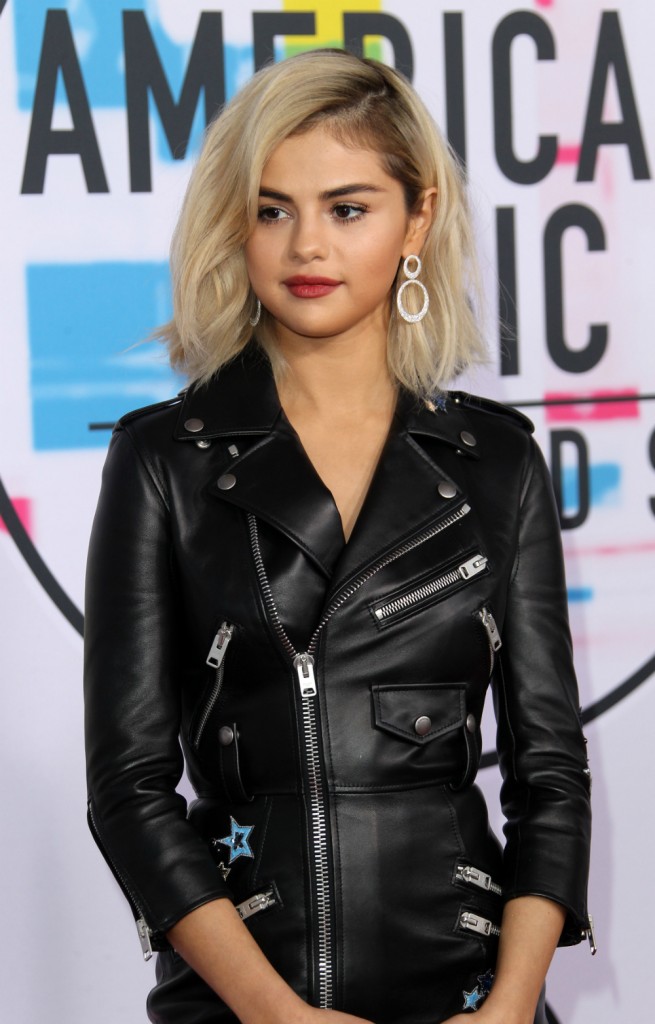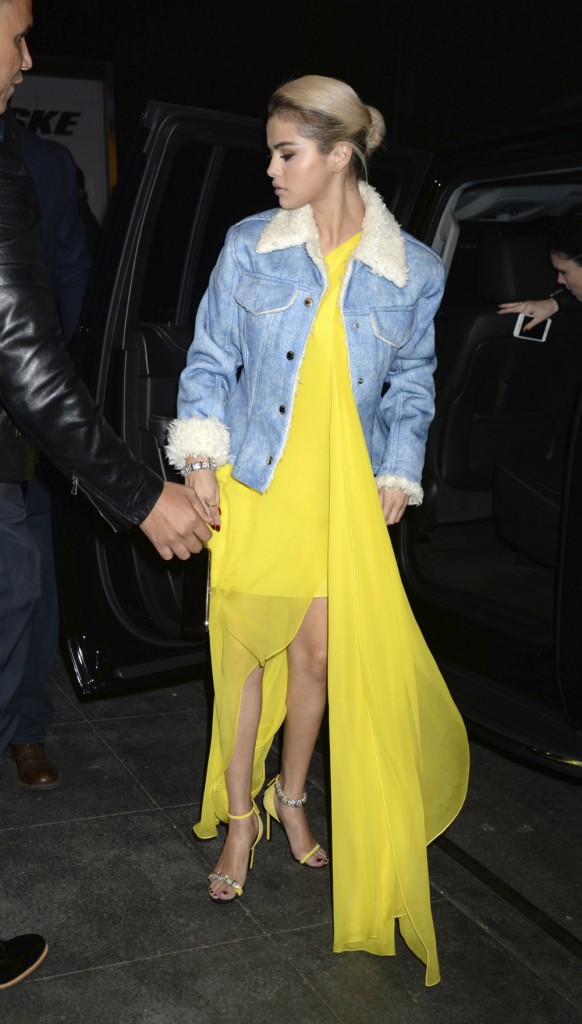 Photo credit: WENN Photos, Instagram and Getty Images