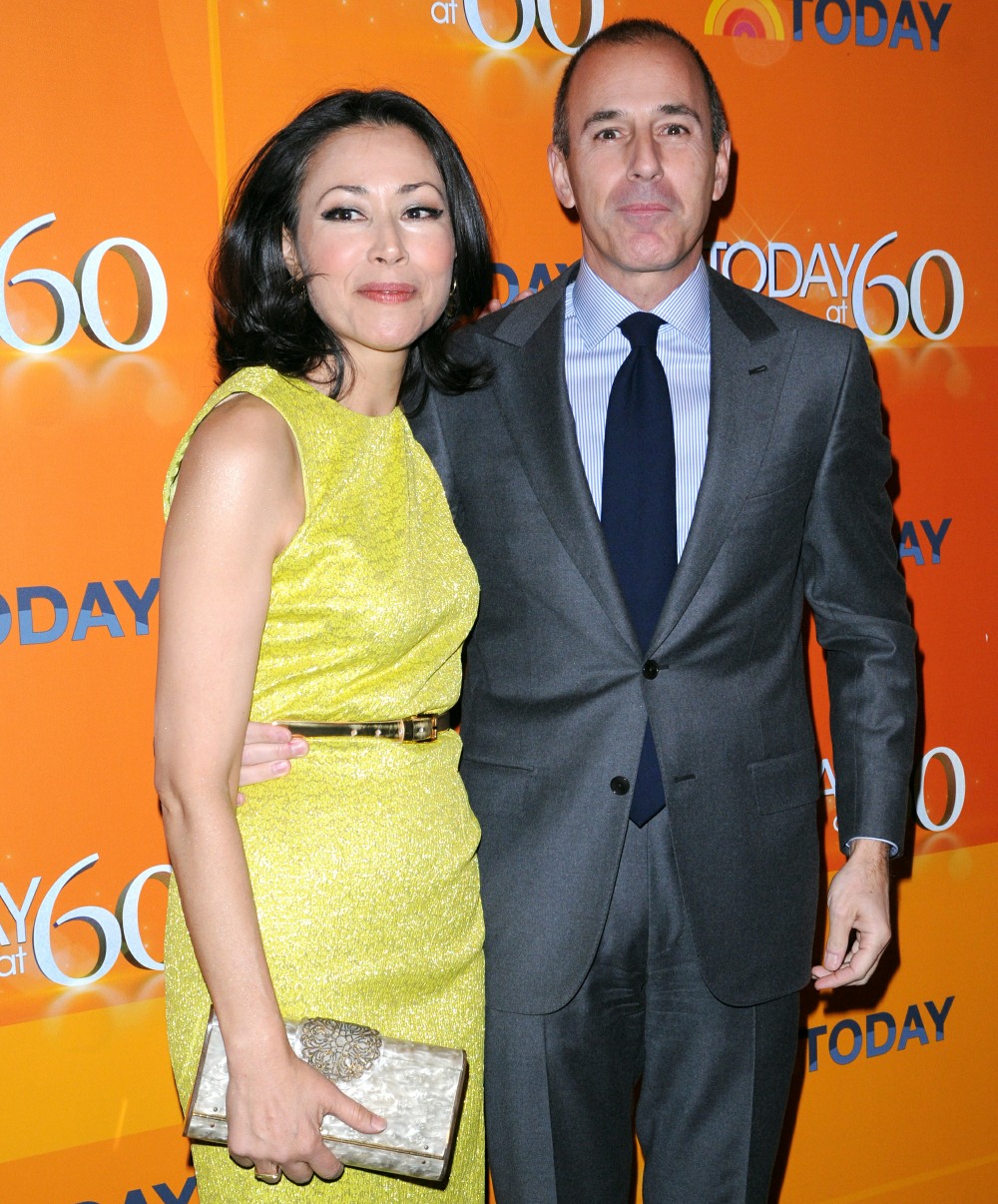 When Ann Curry was pushed out of the Today Show in 2012, it was a messy, unprofessional debacle. What surprises me a little bit, as I'm re-reading our coverage of the mess, was that it was always 100% clear that Matt Lauer was calling the shots, that he was taking the lead in pushing out Curry, who was then his co-anchor. Granted, I always thought Ann was sort of ill-suited to morning television – she needed her own magazine show, in primetime. Anyway, Lauer was always the one responsible for Ann's messy public dismissal. NBC publicly humiliated Ann for no real reason other than Matt Lauer's dislike of her. She wept openly on her last day at Today, unable to even look Lauer in the eye because of how upset she was. Lauer did not come out smelling like a rose either – his approval ratings or Q ratings plummeted. People remember what he did to Ann. Which is probably why "Ann Curry" began trending on Wednesday, soon after Lauer's firing broke.
Somewhere, Ann Curry just made her orange juice a mimosa https://t.co/YoNmo0tqfo

— Ira Madison III (@ira) November 29, 2017
What was wrong with @AnnCurry was that Matt couldn't stand her and did everything he could to destroy her. https://t.co/P5ZBxMeYQt

— Yashar Ali 🐘 (@yashar) November 29, 2017
harassment and abuse is always about power… don't forget what Matt Lauer did to Ann Curry pic.twitter.com/XMV0lJf6T4

— Alexis King (@aking4news) November 29, 2017
It's worth revisiting what happened between Ann and Lauer – New York Magazine had two great pieces on what went down, behind the scenes, go here and here to read. Once you revisit all of that, you come out of it realizing that Ann Curry has the patience, grace and dignity of a saint. Everyone wants to talk to her too, and so she sat down with People Magazine and offered a dignified and measured statement.
Ann Curry, the former Today show co-anchor who worked alongside Matt Lauer for more than a decade, is speaking out following the shocking news that Lauer was fired Tuesday evening for alleged inappropriate sexual behavior.

"The women's movement got us into the workplace, but it didn't make us safe once we got there," said Curry, whose own departure from Today was clouded by talk of sexism at the venerable morning show. "And the battle lines are now clear. We need to move this revolution forward and make our workplaces safe. Corporate America is quite clearly failing to do so, and unless it does something to change that, we need to keep doing more ourselves."

Curry sat down with PEOPLE as part a previously scheduled interview to discuss her upcoming return to television with the PBS docuseries We'll Meet Again, airing in early 2018, Curry declined to comment specifically about Lauer's sudden termination, noting, "I'm still really processing it." However, Curry did share her thoughts on what this latest bombshell signifies to her — and other women.

Curry is now focused on her role as executive producer and host of We'll Meet Again, which reunites people who have lived through traumatic moments with the person who helped them the most. Having gone through her own professional trauma, Curry says her heart goes out to the women who have now come forward to speak out against sexual misconduct of any form.

"I admire the women who have been willing to speak up both anonymously and on the record. Those women need to keep their jobs, and all women need to be able to work, to be able to thrive, without fear. This kind of behavior exists across industries, and it is so long overdue for it to stop," she says. "This is a moment when we all need to be a beacon of light for those women, for all women, and for ourselves."
When all is said and done with this unfolding Matt Lauer drama, I'm sure he won't be the only one who gets sh-tcanned. There are a lot of open positions on morning television shows these days, and it's high time that Ann Curry comes back and graces us with her presence. People have already started a petition to get Curry back on Today. I say no – she should take over Charlie Rose's seat at CBS's This Morning. At Today, they should just set fire to everything and start anew.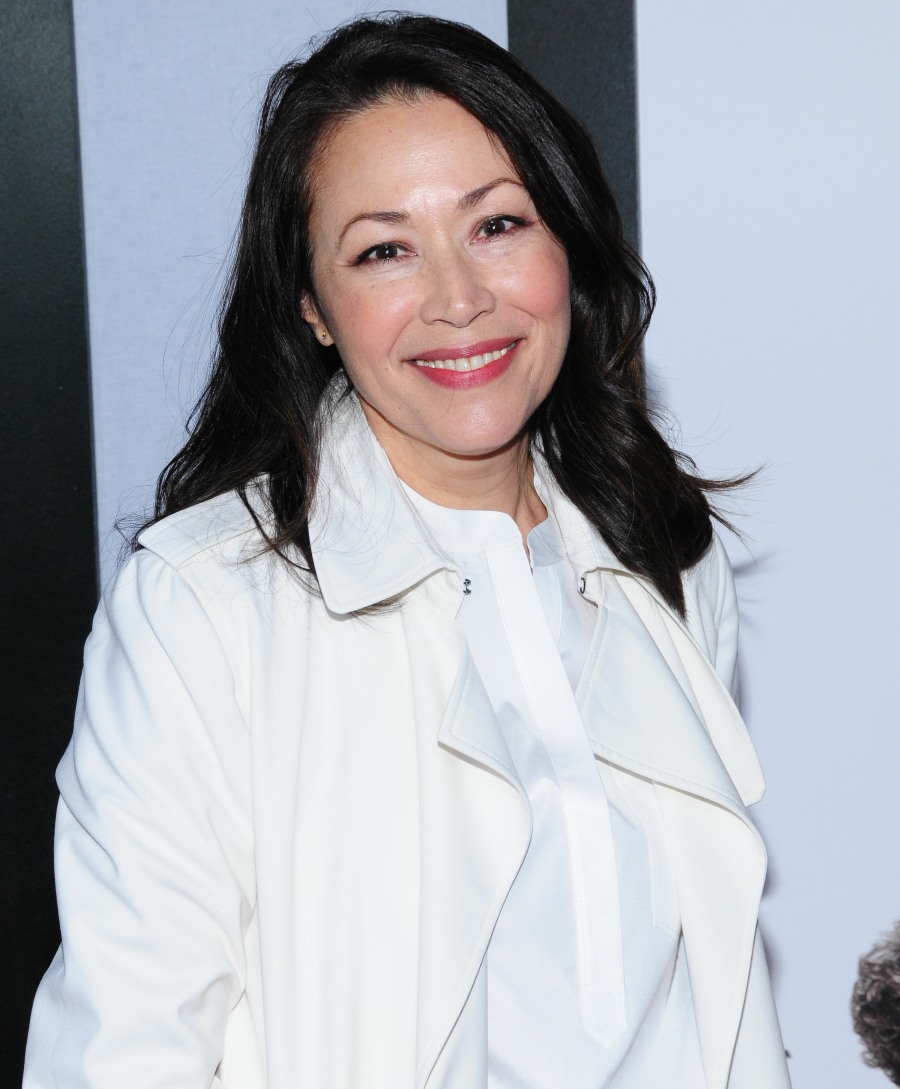 Photos courtesy of WENN.