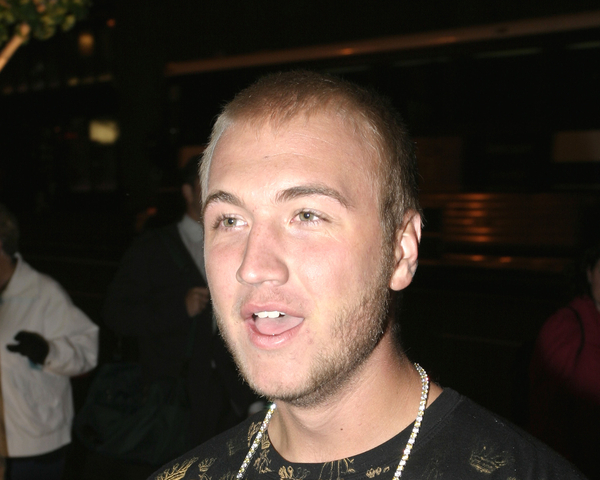 When I first wrote about Hulk Hogan's son's car crash the other day, I was sorta cranky and unsympathetic. Mostly because the kid seemed like a moron who reported missing jewelry as stolen to the police and had three tickets for extreme speeding in under a year. I was pretty sure I'd eat crow for it, but it turns out I was right, Nick Bollea (Hogan's real last name) is a complete moron who's seriously endangered other people's lives on several occasions. Multiple witnesses report that – on the night of his fateful, massive car crash that left passenger John J. Graziano in critical condition at the hospital – Bollea was racing a silver Dodge Viper on State Route 60, a main drag through downtown Clearwater, Florida – early in the evening. I'm not saying racing is ever okay (it seems to often lead to injuries and death) but generally even the people moronic enough to race on public streets do it in the middle of the night, not 7:30 in the evening.
"A woman said Hulk Hogan's son was racing another car moments before he lost control of his vehicle and crashed into a tree, critically injuring his passenger. Frances Vitalis, a registered nurse from Plant City, said she saw 17-year-old Nick Bollea's Toyota Supra smash into a median and spin into a palm tree Sunday night. She said the Supra and a Dodge Viper were revving their engines and racing between traffic signals before the crash.

"'We knew something was going to happen,' said Vitalis, who was riding a motorcycle with a friend behind the cars. 'You know that this is a bad situation and these guys are hotdogging.' Bollea's attorney, J. Kevin Hayslett, declined to comment. Clearwater police spokesman Wayne Shelor also declined to comment on the witness accounts, citing an ongoing investigation. He said detectives have talked to 'a number of eyewitnesses.' Police so far have said only that excessive speed contributed to the crash.

"Shelor issued a statement Wednesday afternoon saying Hulk Hogan 'was not driving a car beside or near the one his son, Nick, was driving when it crashed.' Shelor said Hogan arrived at the scene minutes after the crash. Meanwhile, Bollea's passenger, 22-year-old John J. Graziano of Dunedin, remained in critical condition at Bayfront Medical Center, a hospital spokeswoman said."
[From the Washington Post]
I always thought "hotdogging" was the term used for stuffing a billion hot dogs in your mouth at one of those competitive eating competitions, but it turns out it's something much, much less funny. I really hope there will be severe legal repercussions for this Nick. He's clearly one of those morons that doesn't understand how dangerous a car can be, and nothing short of their own injury will teach them otherwise. In the last twelve months, Nick has been cited four times for extreme speeding and has four points on his license as a result. He was clocked at 115 mph in a 70 mph zone, 106 mph in a 70 mph zone, 57 mph in a 30 mph zone, the most recent, on August 10th, 16 days before his massive accident, Bollea was clocked doing 82 mph in a 45 mph construction zone while workers were present. If he's getting caught doing this four times in twelve months, can you imagine how often he actually speeds? The guy probably does 45 mph through the Burger King drive through. Let's pray his bonehead parents love him enough to take away his license and don't get him another car. And maybe handcuff him to the bed for a few days, just to give him a feeling for how much his life could suck if he messes up again.
Note by Celebitchy The latest news on the passenger in the car with Nick is that he is still in the hospital in critical condition. Nick's friend John Graziano was a marine who served two tours of duty in Iraq, having returned last October to the states. Nick Hogan could get up to 15 years in jail if his friend ends up mortally injured and he was found to have been drinking or drag racing at the time of the accident.
Nick Hogan is shown in the header image looking unshaven on 10/23/06. He is seen with his family on 12/2/06 at the VH1 Big in '06 awards. Thanks to PRPhotos.