Terry Crews is not backing away from his accusations against WME agent Adam Venit. Unfortunately, at times, it seems like Terry is on his own. Since Terry told his #MeToo story on Twitter, he has filed a police report and Venit was placed on leave at WME. However, that's about as far as the justice went. After Terry's touching interview on GMA with Michael Strahan, RadarOnline contacted Terry to let him know they were planning on publishing a hit piece on him:
1 day after my @GMA interview, @radaronline threatened me w/ a false story abt me hiring 2 hookers at the 2015 Monte Carlo TV Festival.

It never went 2 press because it was a lie.

This was not a coincidence. I told u they were coming 4 me. I also told you I am ready. pic.twitter.com/vqLAUknUiO

— terrycrews (@terrycrews) November 19, 2017
Terry went to Ari Emanuel, co-CEO of at WME, who once wrote a letter as to why Mel Gibson had to be banned from Hollywood. Terry replaced Mel's name with Venit's and "anti-semitic" for "sexual assault/" Emanuel said Venit's case "was different":
Copy of the actual @HuffPost letter I gave @AriEmanuel in which he DEMANDED Mel Gibson be blacklisted for anti-Semitic remarks.

I exchanged Adam Venit for Mel, and sexual assault for anti-Semitic.

He said "it's different" and handed the letter back to me. pic.twitter.com/7wwt4nskEU

— terrycrews (@terrycrews) November 27, 2017
As we know, Venit was reinstated at WME:
SOMEONE GOT A PASS https://t.co/yLPwpWGtT8

— terrycrews (@terrycrews) November 27, 2017
Venit's high profile clients include Emma Stone, Adam Sandler, Dustin Hoffman, Brett Ratner, Diane Keaton and Eddie Murphy. A few days ago, Lauren Warren at BET published an article asking where Terry's support was. It was a thoughtful and informative article. Although Terry greatly appreciated the support, he wants to let everyone know that he does not hold those who haven't spoken out accountable and refuses to shame them:
I respect and understand why many of Adam Venit's @WME clients remain silent, just like many victims do. There is so much to lose. I will not be shamed— but I also will not shame anyone else.

This movement needs leaders, not martyrs https://t.co/h5zejFemlS

— terrycrews (@terrycrews) December 2, 2017
Terry said himself he did not report the incident because Venit is "connected to probably everyone I know in the business," but decided to speak out to support the others who had. Lauren's article makes several good points and comes from a very genuine emotional response as a bystander, which Terry acknowledged. But I also understand Terry's generosity to those who haven't said anything. I love his line about needing leaders and not martyrs. As usual, he's articulated his journey beautifully.
He also has a lot to lose with his persistence on this matter, just like all the women who are speaking out. Obviously, he has an amazing and supportive partner in his wife, Rebecca King-Crews. What Terry is doing by exposing how Hollywood protects its own is both difficult and critical and I'm glad he's not letting up. Fortunately, this provided an opportunity to show the upside of Twitter. When Lauren pointed out nobody was speaking up for Terry, people went to Twitter to do just that:
I love you. I believe you. I'm with you. @terrycrews

— Anika Noni Rose *DoesntNeedToSeeYourPenis* (@AnikaNoniRose) December 2, 2017
I have so much respect for @terrycrews for choosing to voice this, for doing what a lot of men will consider too risky to admit in a culture that prizes toxic masculinity at all costs.

I see you Terry.

I believe you.

It's not your fault.https://t.co/ffPBjrPC3i

— Saadia Muzaffarسعدية (@ThisTechGirl) December 2, 2017
I worked with @terrycrews on Bridesmaids and he is a wonderful, caring person. I fully support Terry and agree that he has not been treated with the respect due to him for coming forward. Hollywood must support all victims of sexual harassment and assault, period. https://t.co/9cXwEUfFh5

— Paul Feig (@paulfeig) December 3, 2017
Truly, Terry Crews is a hero. https://t.co/MZg7DAVT4Y

— Mo Ryan (@moryan) December 3, 2017
My internet is terrible in the mountains of BC, so I couldn't read the story, but I stand with Terry Crews. Shoulder to shoulder. https://t.co/uAQaG7B5fk

— Dean Cain (@RealDeanCain) December 3, 2017
. @terrycrews played my father but that has nothing to do with the fact I️ respect him as a man in the industry. Its how Terry lived off set. The man he showed up to be in the moments it counted. 1 of the few who Ive seen day in & out handle his celebrity w grace. Love u brother https://t.co/yzM0CurTtL

— Tyler James Williams (@TylerJamesWill) December 3, 2017
Terry Crews is a stand-up guy. Literally one of the nicest people in our industry. He is honest, kind & true professional. I believe him & stand by him. #MeToo https://t.co/m5Kt57qxJs

— Gabrielle Union (@itsgabrielleu) December 3, 2017
"Rejoice with those who rejoice; mourn with those who mourn."

When others are hurting, we have so many choices – let's choose LOVE.

Love stands with AND for those who mourn. Love always protects. Always trusts. Hopes. Let's choose love.

-
For you, brother 🙏🏽 @terrycrews

— Jamie Grace (@jamiegraceh) December 3, 2017
This also makes me sick and angry. @terrycrews you have all my love and support. https://t.co/ABDiNxW9Dd

— Jessica St. Clair (@Jessica_StClair) December 3, 2017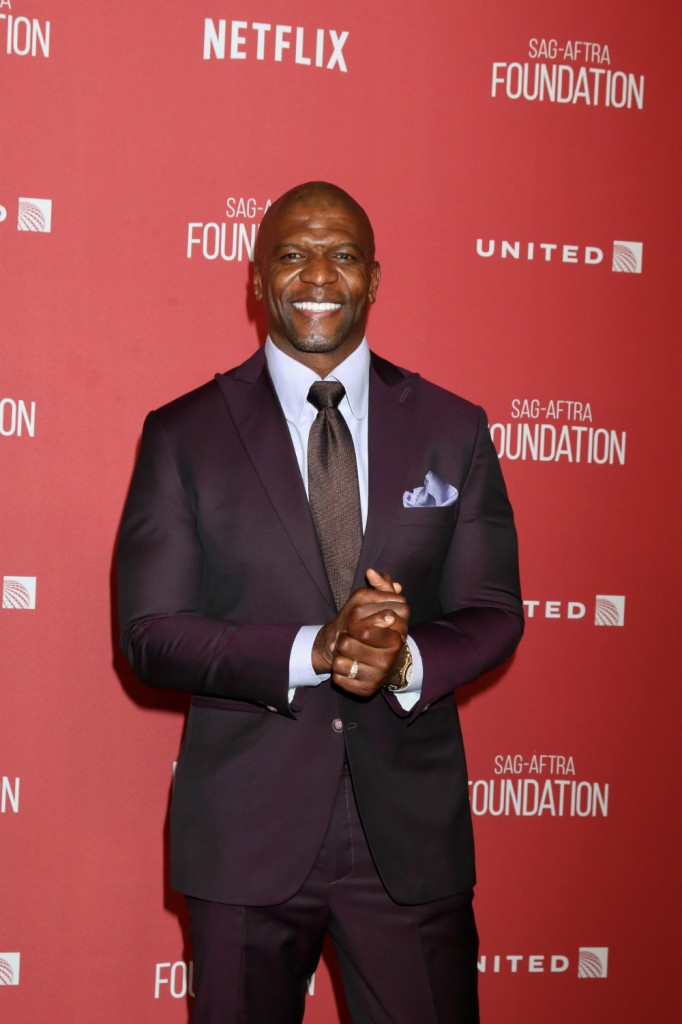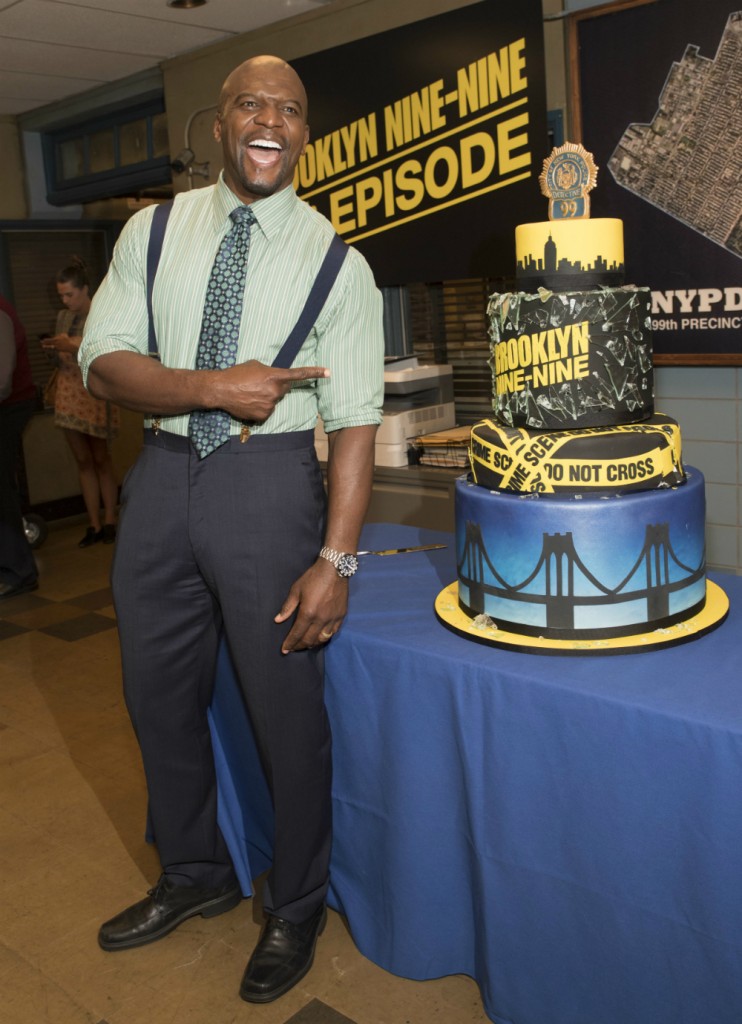 Photo credit: WENN Photos, Twitter and Getty Images