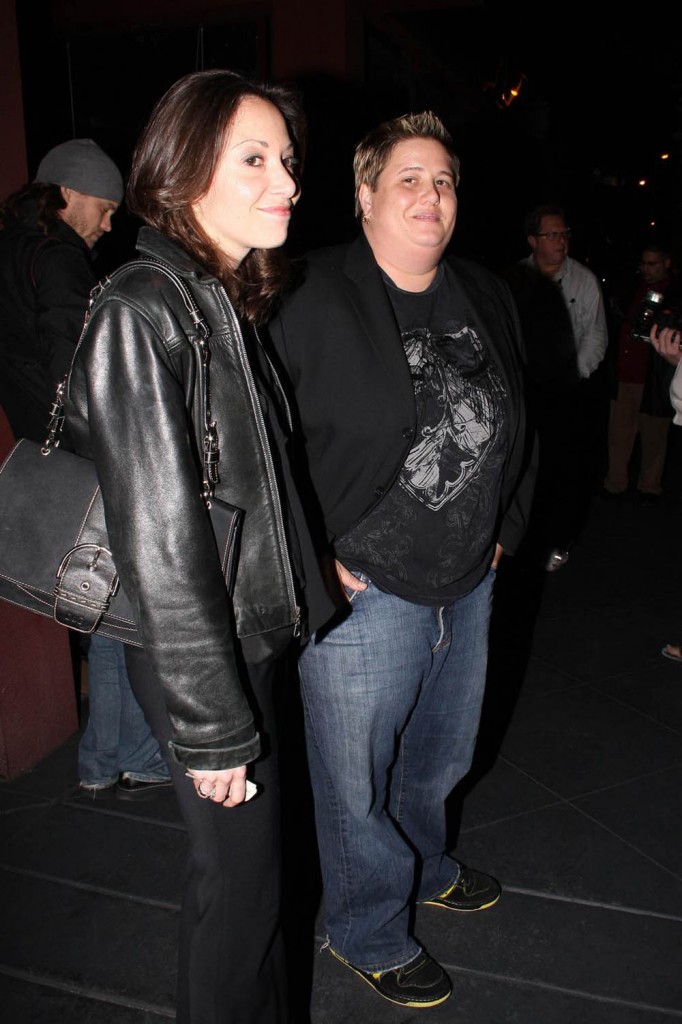 Absolutely every website has been vying for the first pictures of Chaz (formerly Chastity) Bono since he revealed his decision to transition from a woman to a man last week. TMZ finally chased him down with an absolutely exhilarating 30 second clip in which he exits a car. That's about it. They've been unnecessarily catty in their reporting on the story – even for TMZ. Radar noted that Chaz has been taking hormones for about two months now but still looks about the same.
Chastity Bono, now known as Chaz, has begun hormone treatments as the first step in her [sic] preparation to have sex-change surgery and now RadarOnline.com has obtained the first photo of Chaz since the transformation began.

Chaz began taking the hormones within the past two months, a source tells RadarOnline.com. The exclusive photo taken June 10 shows Chaz's looks have not changed much. She is still battling her weight, which could be an issue before surgery.

Friends have told RadarOnline.com that Chaz has wanted the surgery for a long time, but telling her famous mother Cher was something that scared her.

Cher has not made any public comment since Chaz's announcement.
[From Radar]
His voice sounds about the same to me in TMZ's video. I'm not sure how long it takes for the hormones to change some of the more obviously female characteristics – it probably varies from person to person. Several people pointed out in our first article that the surgical aspect of female-to-male transitioning tends to involve removing the breasts but few changes to the vagina because it still isn't really possible to create much in terms of a penis. Some things can be done, but it's much easier to do a male-to-female transition of the genitals than the other way around.
Obviously Chaz isn't checking in with TMZ and Radar to keep them appraised of his every decision and step along the way. And that must really grate on their nerves. Can you imagine where Radar would be without 24/7 Octo-access? The only place they have yet to film her is in bed, and I'm sure that's coming. TMZ doesn't seem to make deals like Radar does, they just prefer to follow people around parking lots. I hope they give Chaz and his girlfriend some space. There's a lot of public interest in this story because it's an unusual situation, but that doesn't mean they can't be respectful.
Here's Chaz Bono's girlfriend Jennifer Elia, "barefoot and anxiously talking on the phone as Chastity waits for her in the car" on June 13th. Images thanks to Fame Pictures . Chaz and Jennifer are shown at Elton John's 62nd birthday at Hamburger Hamlet in L.A. on March 27th. Images thanks to Pacific Coast News.