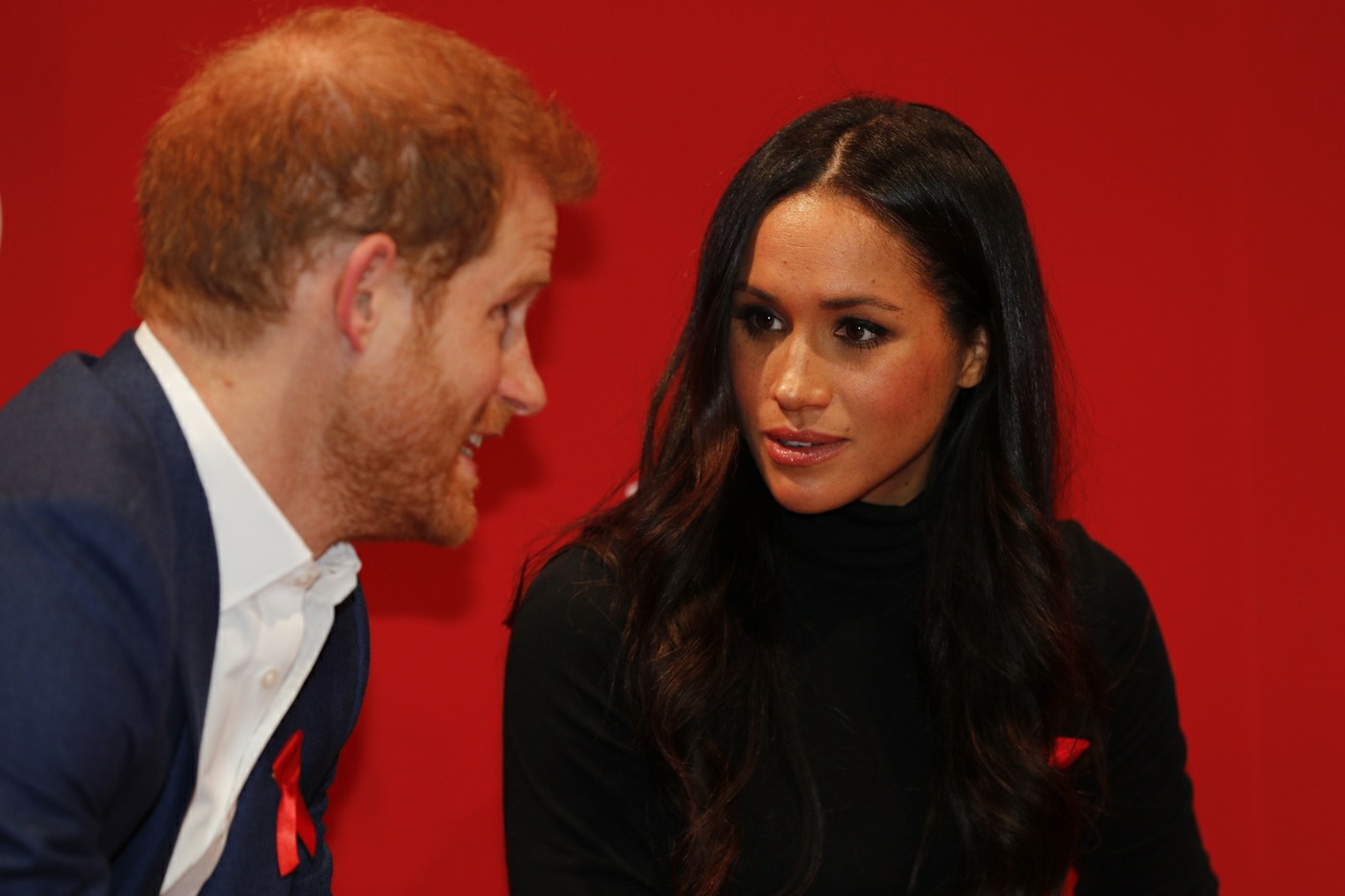 Meghan Mania is the name of the game, and I'm personally enjoying all of the stories about her. I forgot, last week, to check in with one of my favorite royal commentators, The Daily Beast's Tom Sykes, so over the weekend I caught up on his Markle coverage, which was glowing. Meghan Markle is a hit with many royal commentators/royal watchers because, truly, she is pretty good at this from the very beginning. Interestingly enough, Tom Sykes draws a comparison between then-Kate Middleton's "princess preparations" versus Meghan's princess training. It was widely believed/known that Kate got a lot of "princess lessons" after her engagement and in the first year of marriage. It doesn't seem like Meghan will be getting the same treatment. From the Daily Beast:
Meghan is already great as a "media performer": The interview with Harry showed Meghan the polished media performer. Undoubtedly, her media grace and on-camera affability is a happy quality for a 21st-century royal to possess (the difference between the accomplished Meghan and the desperately shy Kate on-screen is the difference between watching a school play and West End theatre).

Meghan is already great with the public too: On the walkabout in Nottingham it was Meghan's enthusiasm which shone through. Unlike some other members of the royal family—and William and Kate must be mentioned here—who have an unfortunate habit of making their job of engaging with the public en masse seem all too much like a duty which must be borne, Meghan was clearly having a ball. Meghan appears unlikely to be intimidated by the position which awaits her.

The different kinds of Princess Lessons: The Kensington Palace team [is] headed up by the youthful Canadian Jason Knauff, now charged with helping Meghan transition from private citizen to public princess. It will be very different from the way it was done with Kate. The process of easing Kate into the royal family—in a series of lessons sometimes referred to as "Princess Academy"—was the crowning achievement of the old guard KP team, all of whom have now left royal service. Kate's initiation was led by Prince George's godfather Jamie Lowther-Pinkerton and Miguel Head, a former Ministry of Defence press officer with a passion for accurate expectations and clarity, who were both personal private secretaries to William and Harry at the time. Pinkerton, in particular, was known to be unafraid to say, "No" to either of the brothers, and it was he and Head who masterminded the "slow and steady" approach that governed Kate's incredibly gradual assimilation into the royal way of life—including living out of the public eye in Wales for over a year while making only intermittent appearances.

Meghan will learn on the job: It's safe to say that neither Pinkerton nor Head would have considered it a good idea to launch Meghan straight into a public-facing walkabout of the type she undertook in Nottingham on Friday in the same week the engagement announcement was made. Robert Jobson, the veteran royal correspondent and author of the books Harry's War and The Future Royal Family, was in Nottingham on Friday to see Markle's first public appearance. "I think she did a terrific job," he told The Daily Beast. "She was charming and relaxed with the general public, totally composed when talking to people and it looks like nothing will faze her," he said. "But there is no 'princess boot camp'—she is a capable human being and will simply learn on the job. She will ask and learn from Harry. She will be allowed to find her own feet. She may read the odd book. She will read up on the British constitution but I doubt she will be tutored on it. There are no manuals for being a princess. She is a professional actress, and, from what we saw in Nottingham, I am sure she will pick it up very quickly and perform with aplomb."

The ten-year-Wait: When Kate Middleton married Prince William in 2011 she was given one-on-one lessons to ensure she had a thorough knowledge of the Establishment. But as Christopher Andersen, author of the best selling e-book The Day Diana Died tells The Daily Beast: "Kate had one huge advantage over Meghan in the princess training department: 10 years of practice. Throughout their very long courtship, Waity Katie got an up-close-and-personal look at what was expected of William and by extension what would be expected of her once she joined the Royal Family. On the other hand, Meghan has a singular advantage that Kate didn't have: Harry's future wife is an accomplished actress, and, after all, the role of Princess is just that—a role."
What does it say about Meghan and what does it say about the royal courtiers if Meghan is basically allowed to "learn on the job," and expected to just pick it up quickly, while Kate was coddled for years by the courtiers? Personally, I'm enjoying the revisionist history that's coming out about Kate's princess lessons, like it was all some grand plan by the Kensington Palace communications office to nurture Kate in her "role." In any case, I do think Meghan will learn on the job and she'll be good at all of it. Now I just hope Poor Jason doesn't get credit for Meghan being a quick study, you know?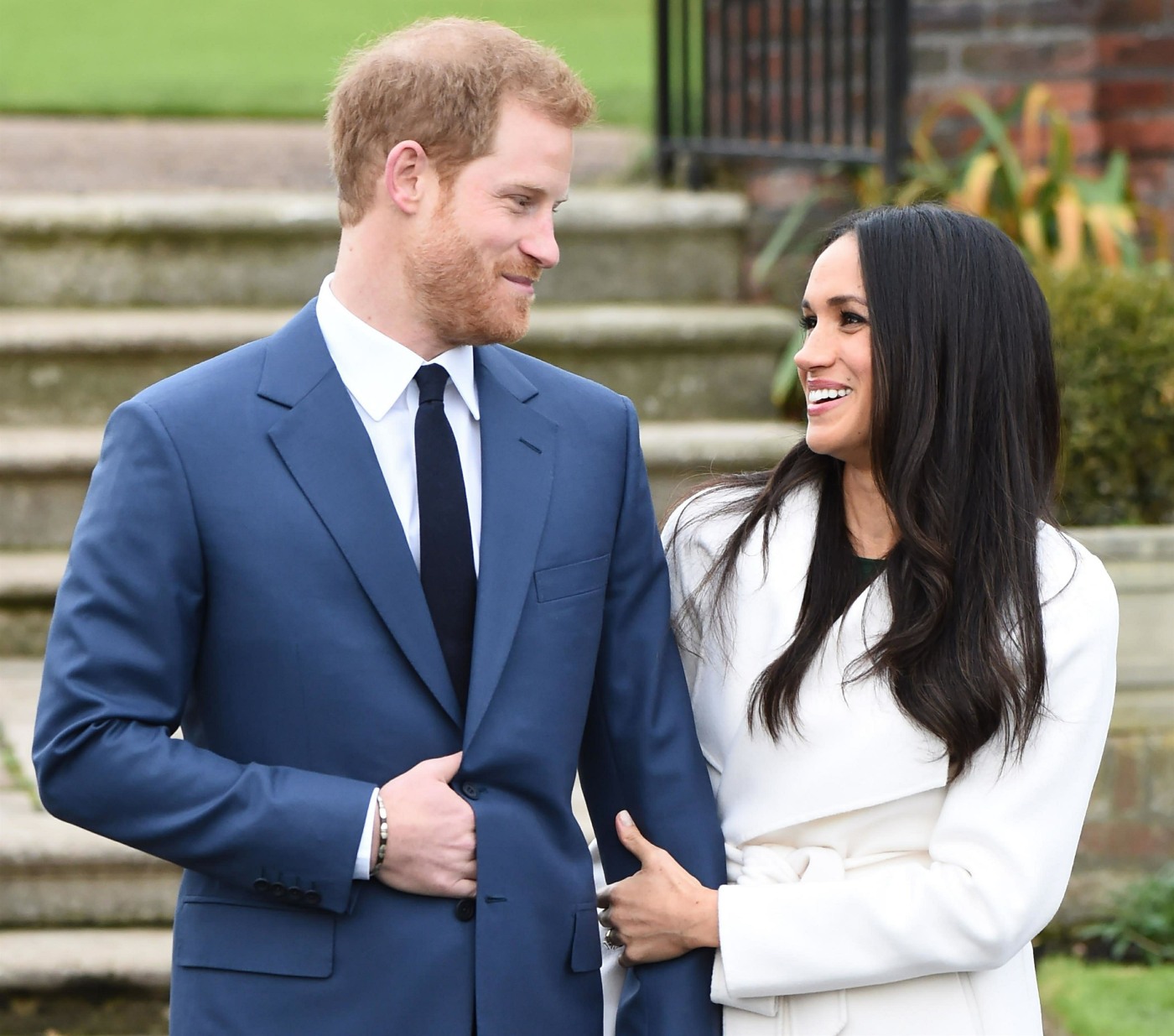 Photos courtesy of PCN, WENN.