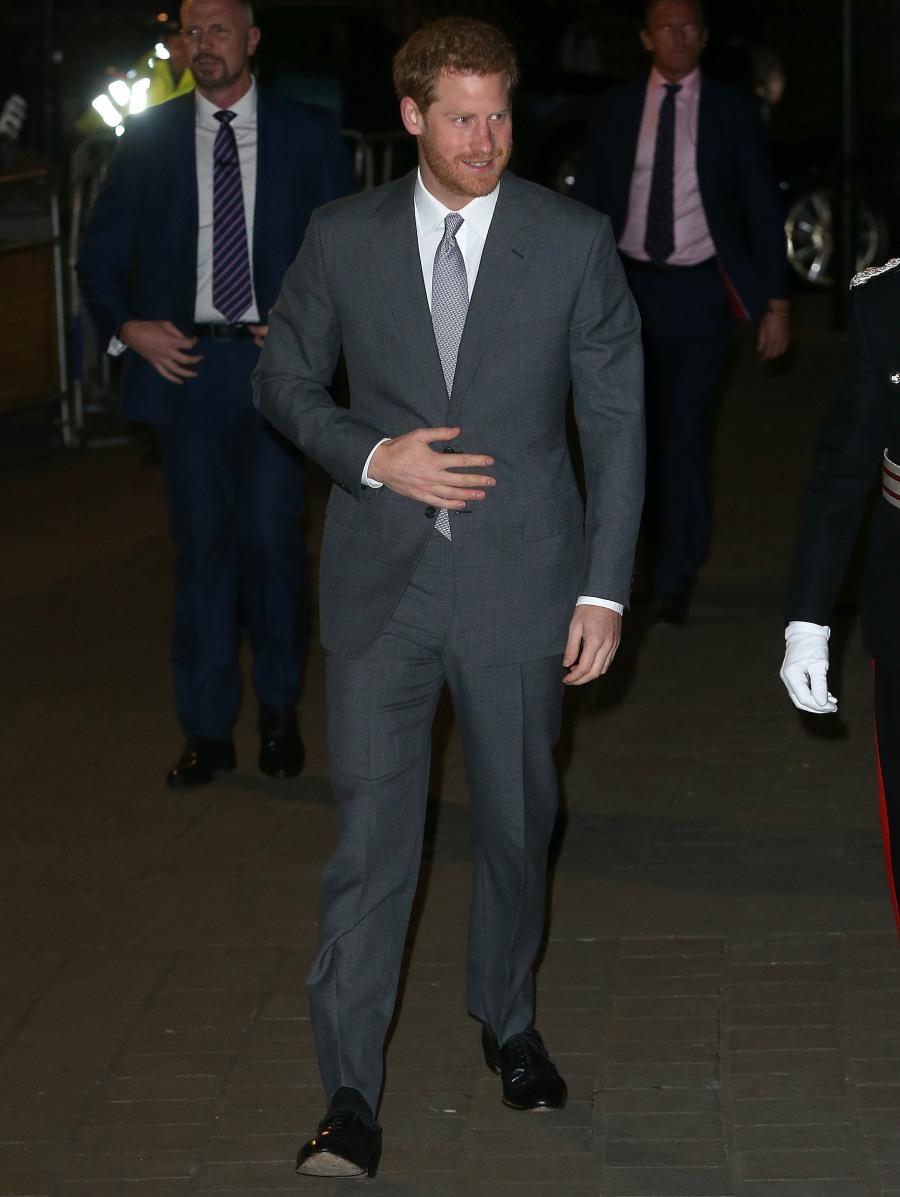 Here are some photos of Prince Harry going solo to last night's London Fire Brigade Carol Service at Westminster Cathedral. Before the engagement announcement, we had gotten used to seeing Harry do all kinds of solo events. Now that he and Meg are official, I miss her. I want to see her! Anyway, some details about Harry and Meg's wedding are coming out, or being speculated about. Did you know that Harry loves bananas? Apparently, he loves bananas so much that he wants a banana cake at the wedding.
Prince Harry and Meghan Markle are going bananas over wedding planning! The couple, who announced their engagement last week, are said to want a wedding cake made from bananas, a source told The Telegraph. And the reason why has a romantic twist.

In addition to Harry reportedly loving "anything with banana," the fruit has also played a cheeky role in their relationship. Just hours after their budding romance was confirmed in late October of last year, the former Suits actress posted a cryptic image of two cuddling bananas on her Instagram. Alongside the quirky romantic photo, she added the caption, "Sleep tight xx." The unexpected banana post sent royal watchers into a frenzy over the new couple's relationship. And now, just one year later, they're planning to celebrate their big day with a banana cake — which would be a first for a royal wedding.

Harry and Meghan's decision to go with a banana cake is a departure from the norm. Traditionally, the top tier of British wedding cake is a fruit cake, because it lasts long enough to be served at the christening of the couple's first child. But they're not the first royal couple to go their own way when it comes to their wedding day menu. Prince William's groom's cake was made of chocolate biscuits. He and Kate Middleton also served a traditional eight-tiered cake served at their reception at Buckingham Palace.
Personally, the details about the food are always my favorite part of any wedding story. I had forgotten about William's "groom's cake" – here's the background history on groom's cakes, if you've never heard of them. It seems like a banana-based cake would be more suitable for Harry's groom's cake, and then they could have a traditional wedding cake for the real reception. But what do I know? Maybe all of the royals are banana-mad.
What other details have come out? Well, everyone now says that Harry has already decided that William will be his Best Man. Harry was William's Best Man, even though royal weddings don't traditionally follow the Best Man/Maid of Honor/groomsmen/bridesmaids format. A royal groom will traditionally have a "Supporter," but whatever – everyone will refer to William as the Best Man anyway. Sources also say that the Duchess of Cambridge won't be in the wedding party whatsoever, because obviously, Kate and Meghan are not super-tight or anything. In an ideal world, Serena Williams will be Meg's matron of honor. It's also widely believed that Will and Kate's kids, Charlotte and George, will be part of the wedding, in roles we'll probably call "flower girl and ringbearer." Sources also say Meghan wants Jessica and Ben Mulroney's daughter to be part of the wedding party too.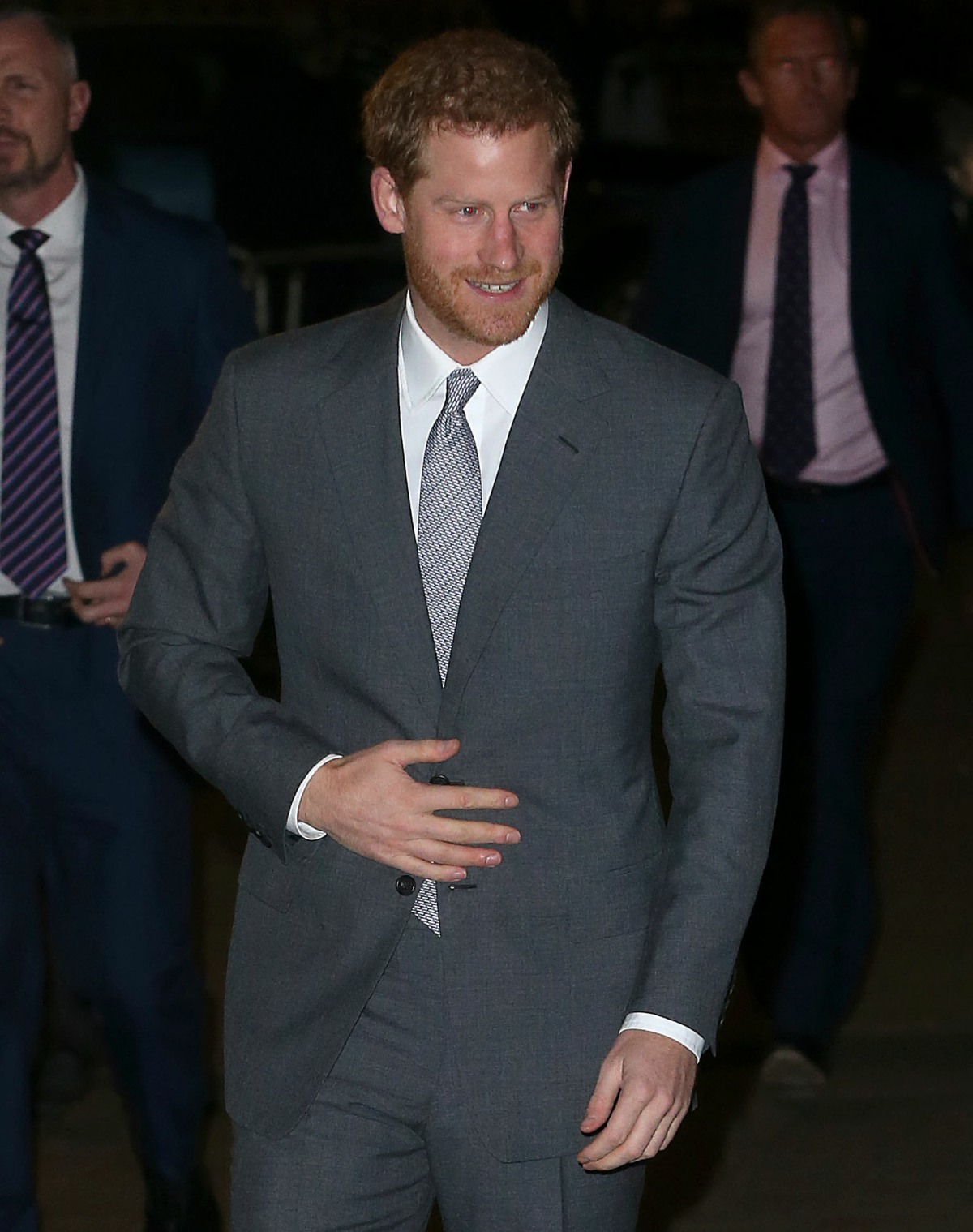 Photos courtesy of WENN.