Get your Christmas lists handy because Oprah Winfrey now has an extra $70 million burning a hole in her pocket. The Mighty Ms. O just made a deal with Discovery that gave them controlling interest in the Oprah Winfrey Network (OWN). Up until now, they were equal partners, both with 50% interest but with this sale, Discovery will have closer to 75%.
Discovery Communications is paying $70 million to take a majority interest in OWN: Oprah Winfrey Network.

Until now, OWN had been a 50-50 joint venture between the television star and the cable programming giant. The deal, announced Monday, increases Discovery's ownership stake in the basic cable channel by an additional 24.5% to nearly 75%.

The transaction marks the first time that Winfrey has taken money out of the venture. The channel launched in 2011.

Winfrey, however, will continue to serve as chief executive of the network. As part of the deal, she will work exclusively for OWN in the basic cable space through 2025.

"Creating OWN and seeing it flourish, supported by Discovery and a rapidly growing group of the finest storytellers in film and television, is one of my proudest achievements," Winfrey said in a statement. "I'm thrilled with the network's success and excited about this next chapter in our partnership."

"This transaction allows Discovery and Oprah to unlock more value from our partnership; extends once more her commitment to the network; and lets us continue our strong work together to nourish OWN viewers with the content they love," Discovery Chief Executive David Zaslav said in a statement.
I'm not going to pretend I understand the business-end of networks but Discovery's statement is just business speak for "please don't leave, Oprah Lovers," right? What is equally interesting to me is the article said that in addition to OWN, Discovery is in the middle of acquiring Scripps Network Interactive, which includes HGTV, Food Network, The Cooking Channel and Fine Living Network. Sounds like Discovery is currently shopping for female centric networks – color me intrigued.
As for Oprah, I imagine she'll start pulling back from operations. I think she's putting a lot of energy into her new food line and wants to concentrate more on her garden and Super Soul Conversations. Just given her current speaking points about how she feels she was put here to show others their purpose, I wouldn't be surprised if there was another foundation in the works. I just hope OWN keeps up with their progressive content. I also desperately hope Oprah takes Tiffany Haddish up on her dream to start a farm together. If they filmed that, it'd be a #1 hit on OWN.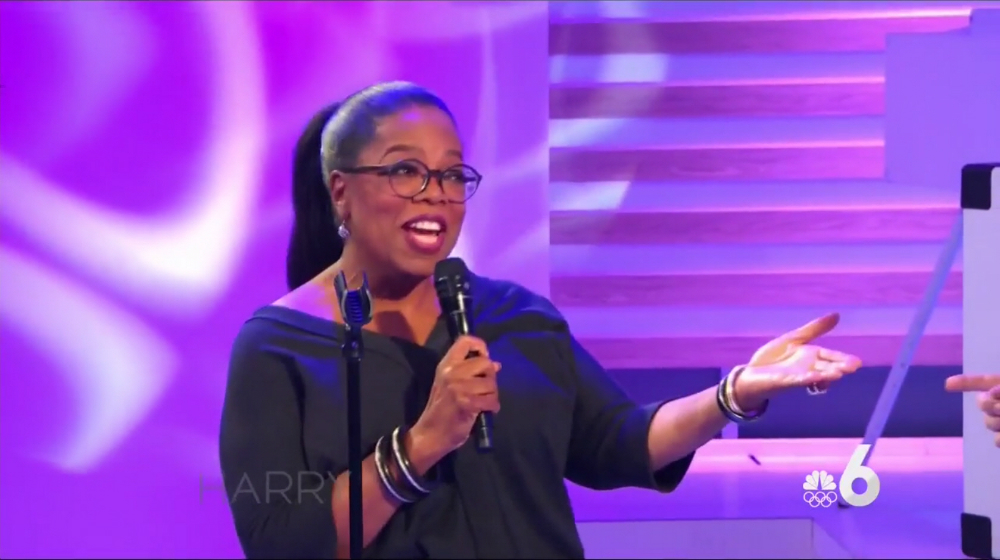 Photo credit: WENN Photos and Getty Images