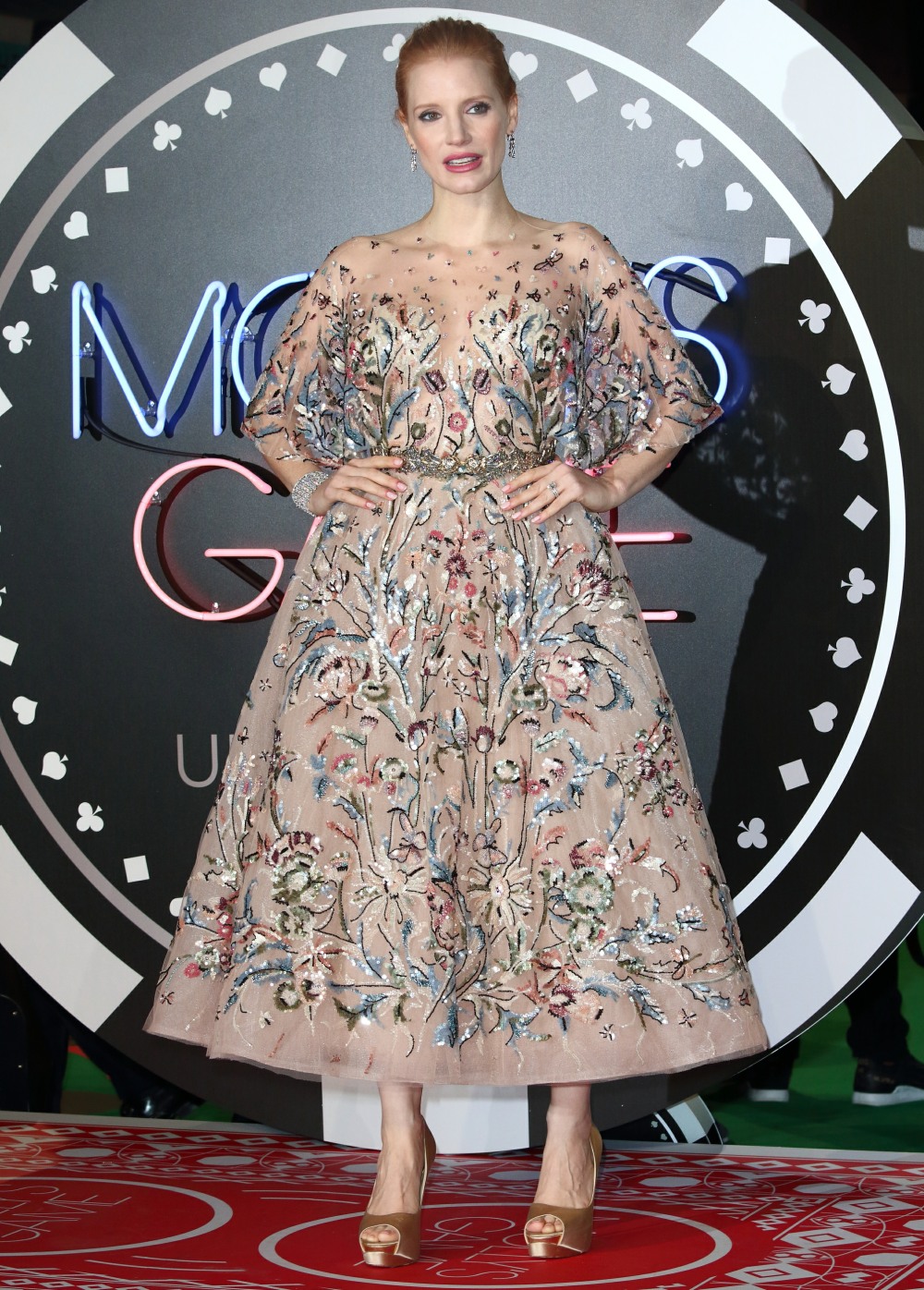 Jessica Chastain has been in Europe all week, doing press and photocalls for her latest film, Molly's Game. Chastain just received a Critics Choice nomination for Best Actress, and I think when all is said and done, she's got a decent enough shot for Oscar nomination. The buzz around the film is mid-level, but Chastain's performance is being praised and if the film is going to score any big noms, it will probably be for Chastain. As always, it comes down to buzz and the ability to get people talking about your film.
Which brings me to these photos of Wednesday night's premiere. For the most part, Chastain has been wearing low-key, flattering looks from Prada and Ralph Lauren during her promotional stops. And then at her first big premiere, she wore this Zuhair Murad Couture dress which, frankly, looks like a costume. When I first saw the photos, my tired eyes were like "is it Oktoberfest or something?" This is awful. It looks awful on her. But maybe that's the point: people weren't talking about her when she wore simple, chic little black dresses. She had to wear something hideous to get people to talk about her movie.
I'm also including photos of Jason Isaacs and Idris Elba, both of whem attended the premiere. Isaacs isn't even in the movie, I checked! Idris is in there though. Who would you rather? Both are looking really great these days.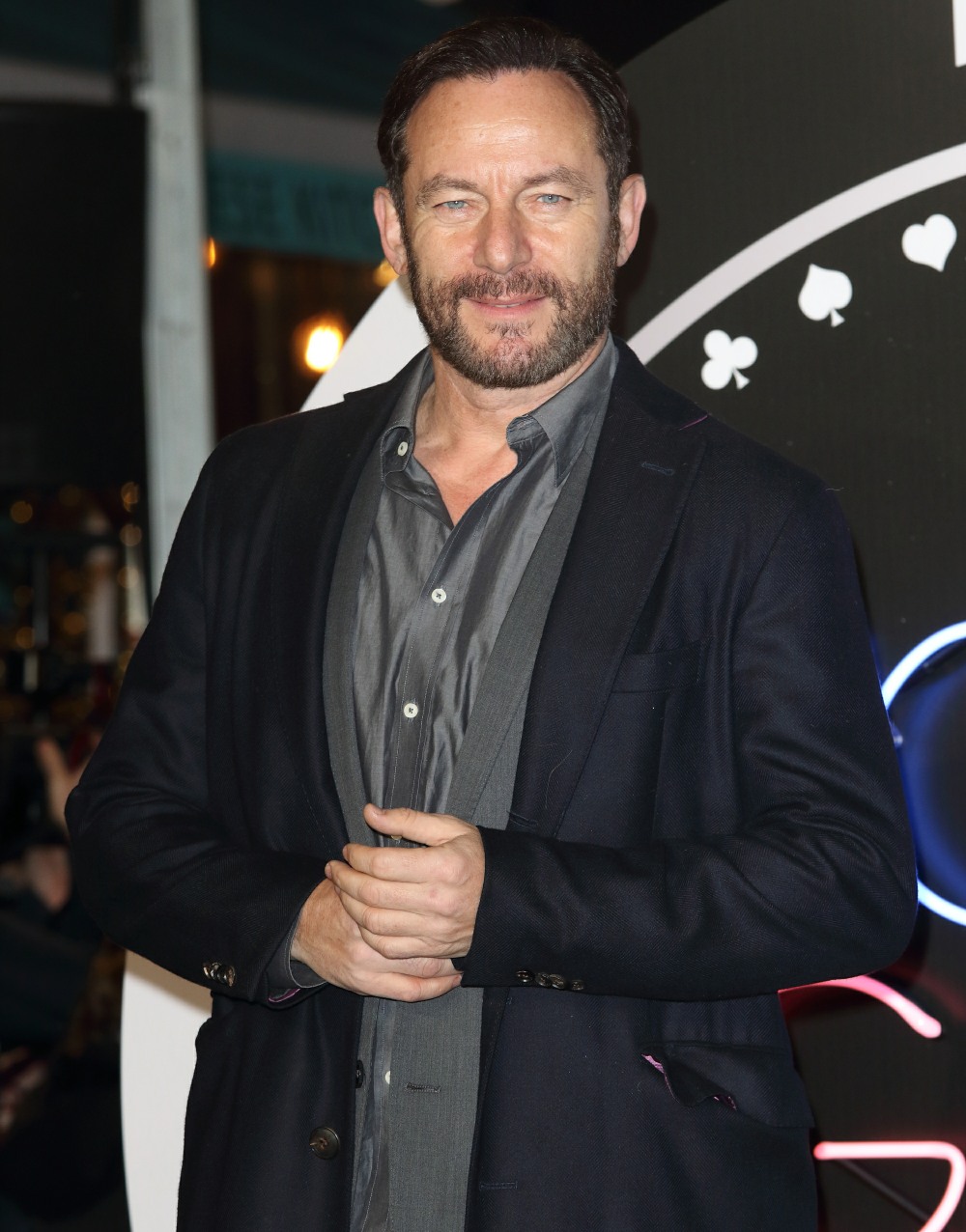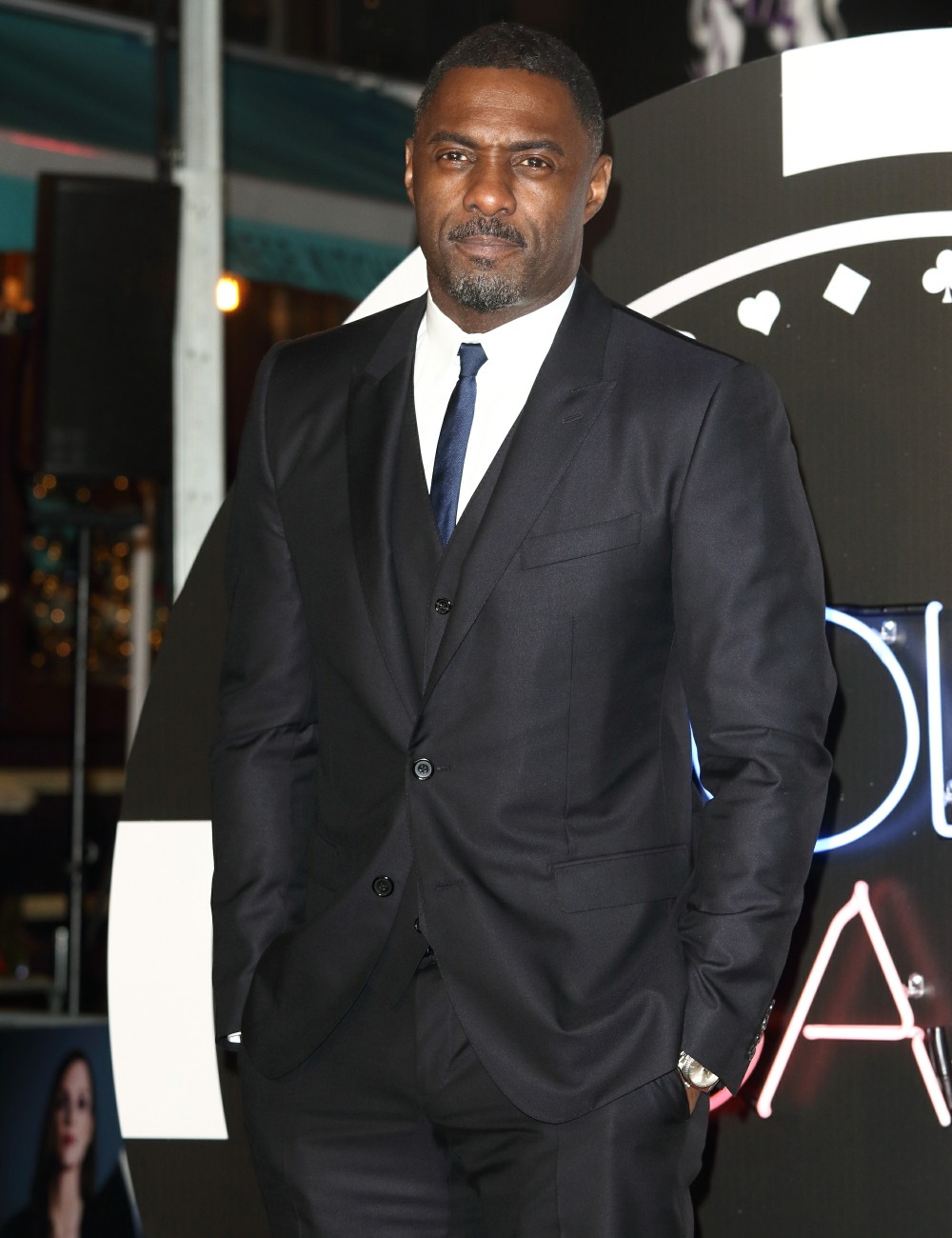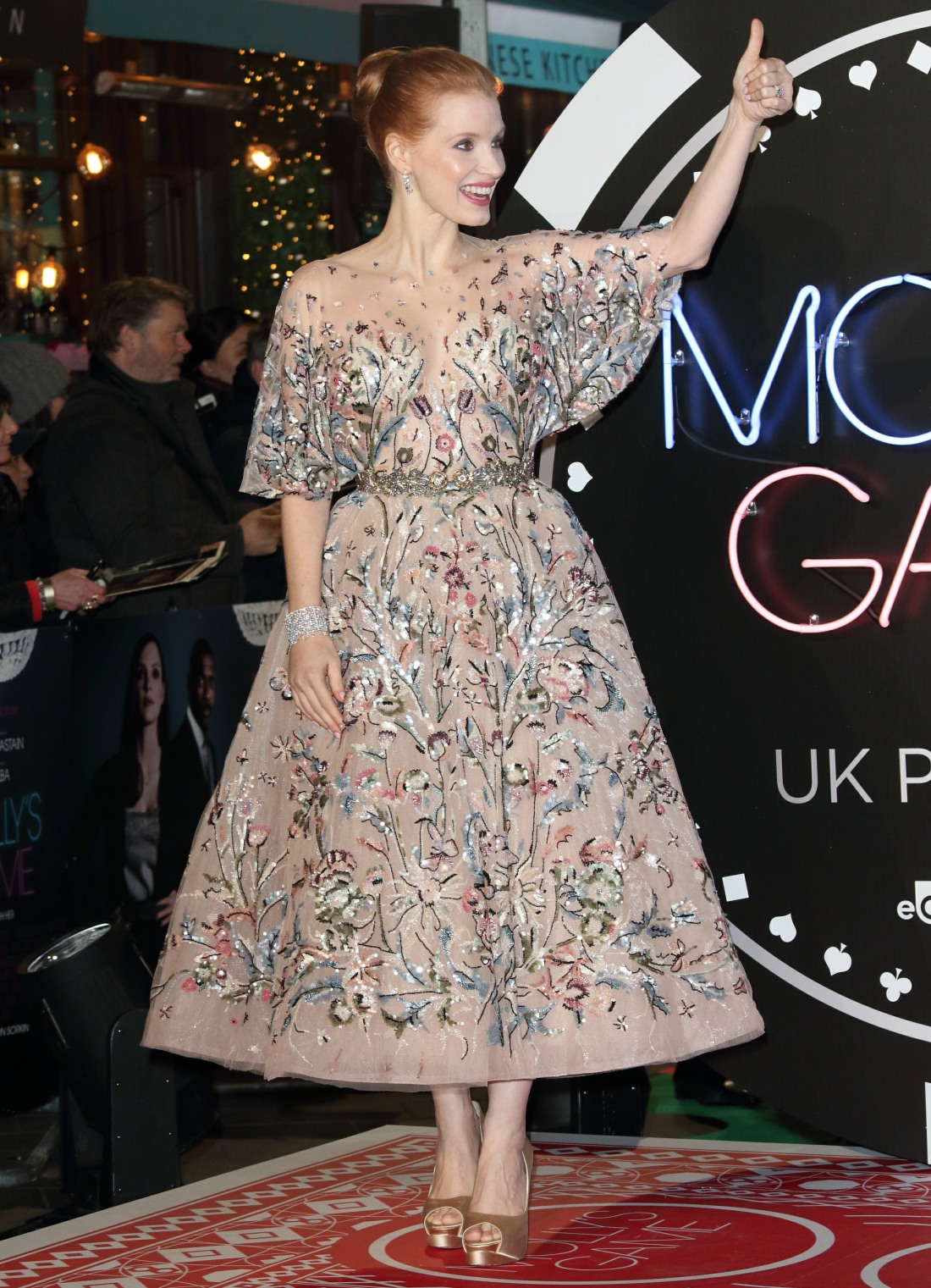 Photos courtesy of WENN.