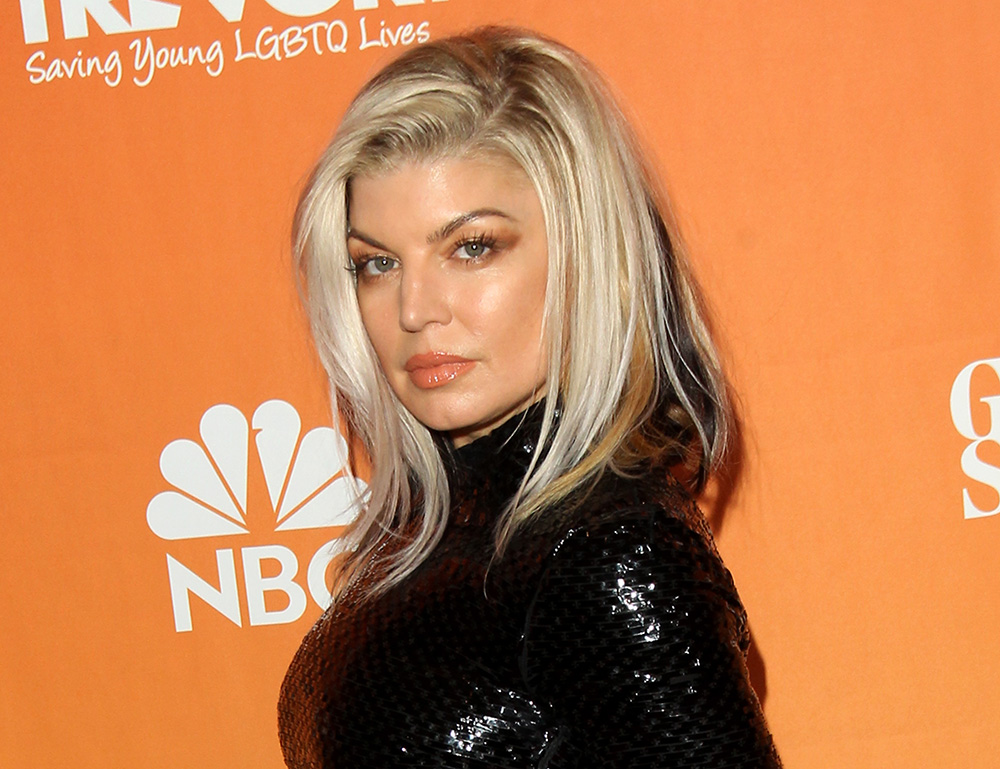 One of the music industry's worst-kept secrets back in the aughts was former Black Eyed Peas singer Fergie's use of crystal meth. Fergie, 42, has been open for years about her past addiction and treatment, which occurred during her days with girl group Wild Orchid. She's now going into more detail about what she went through and it sounds harrowing.
Fergie is still out promoting her first solo album in 11 years, Double Dutchess, which was released in September. The first single, "M.I.L.F.$", meant to be pronounced "MILF Money" was released last July with a video featuring Kim Kardashian, Ciara and Chrissy Teigen. As part of her promotional rounds, she spoke with England's iNews, where the discussion turned to her former addiction. She admitted that in the thick of her drug use she had horrible hallucinations. "At my lowest point, I was [suffering from] chemically induced psychosis and dementia. I was hallucinating on a daily basis. It took a year after getting off that drug for the chemicals in my brain to settle so that I stopped seeing things. I'd just be sitting there, seeing a random bee or bunny." She said her rock bottom moment came after she feared she was being tracked by the CIA, FBI and a SWAT and attempted to hide out in a church. She recalled:
"They tried to kick me out, because I was moving down the aisles in this crazy way, as I thought there was an infrared camera in the church trying to check for my body. I bolted past the altar into a hallway and two people were chasing me. "I remember thinking: 'If I walk outside, and the SWAT team's out there, I was right all along. But if they're not out there, then it's the drugs making me see things and I'm going to end up in an institution. And if it really is the drugs, I don't want to live my life like this any more, anyway.' I walked out of the church; obviously there was no SWAT team, it was just me in a parking lot. It was a freeing moment.

"The drugs thing, it was a hell of a lot of fun… until it wasn't. But you know what, I thank the day it happened to me. Because that's my strength, my faith, my hope for something better."
Fergie previously shared the church story with Oprah Winfrey back in 2012. During that interview, she said she turned to drugs when she "didn't know how to deal" with her desire to break away from her Wild Orchid bandmates and launch a solo career. She first tried ecstasy, which was quickly replaced by meth. After about a year on the drugs, she had her paranoia-induced church freakout and credited God for helping her get clean.
Although Fergie is off drugs now, she's said in the past that she does still drink alcohol. Some people pointed out that's she's behaved unusually on talk shows recently, including a slightly slurry appearance on Bravo's Watch What Happens Live back in September.
There's also her Kayne West-esque stage crashing during Sunday night's Trevor Project gala on Sunday night, where the singer interrupted Armie Hammer on stage while he was presenting the organization's Hero Award to Tom Ford. The fiasco looked awkward as hell and Fergie's on stage rambling and vaguely out of it demeanor had some wondering if she'd been drinking. One of Fergie's reps told PEOPLE that the whole thing was a pre-planned joke that the crowd didn't find funny, stating, "It was a gag that everyone at the table came up with that fell flat due to timing." Ummm…okay.
Fergie is going through a lot right now, especially her recent split from Josh Duhamel after eight years of marriage. Pair that with an album that Fergie needs to sell well, and that's a lot of pressure. I hope she can get through this ok. I'm not a fan of her music, but I also hate to see anyone in pain. Stay strong, Fergie.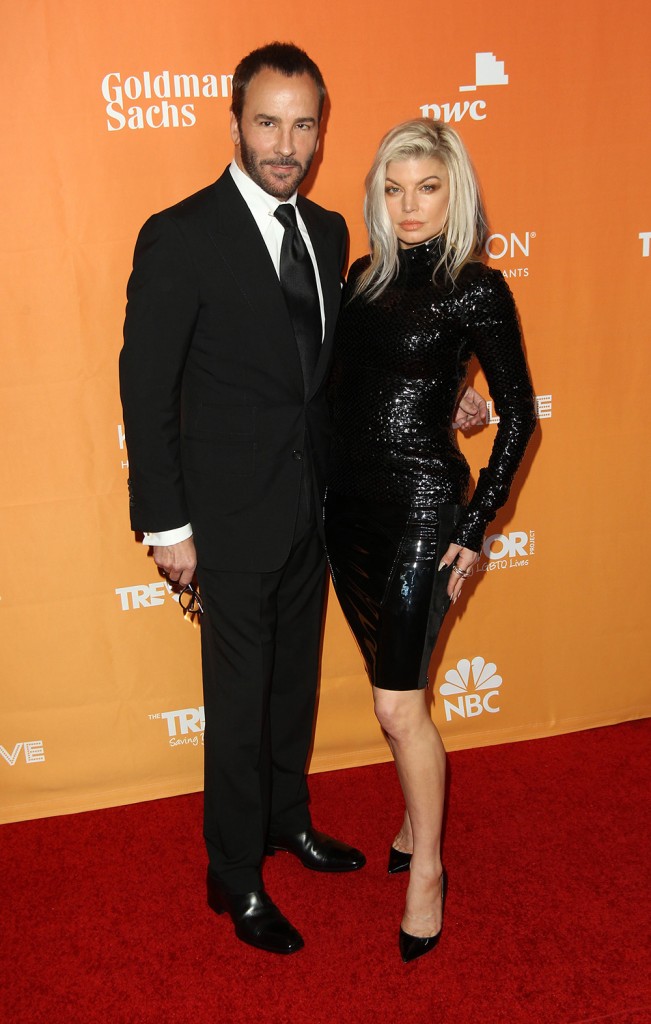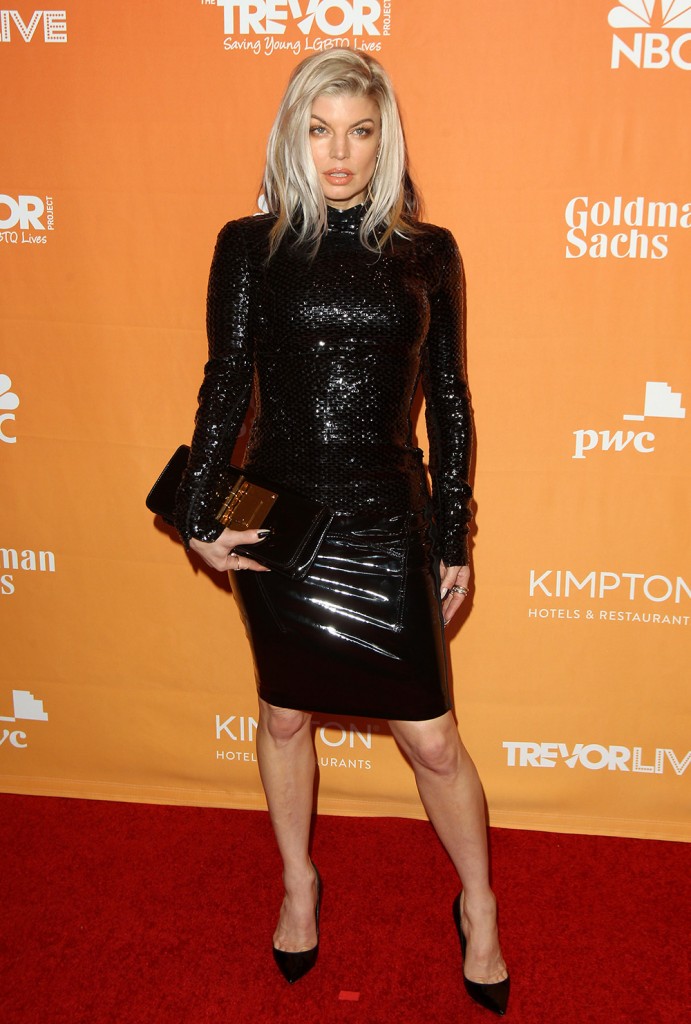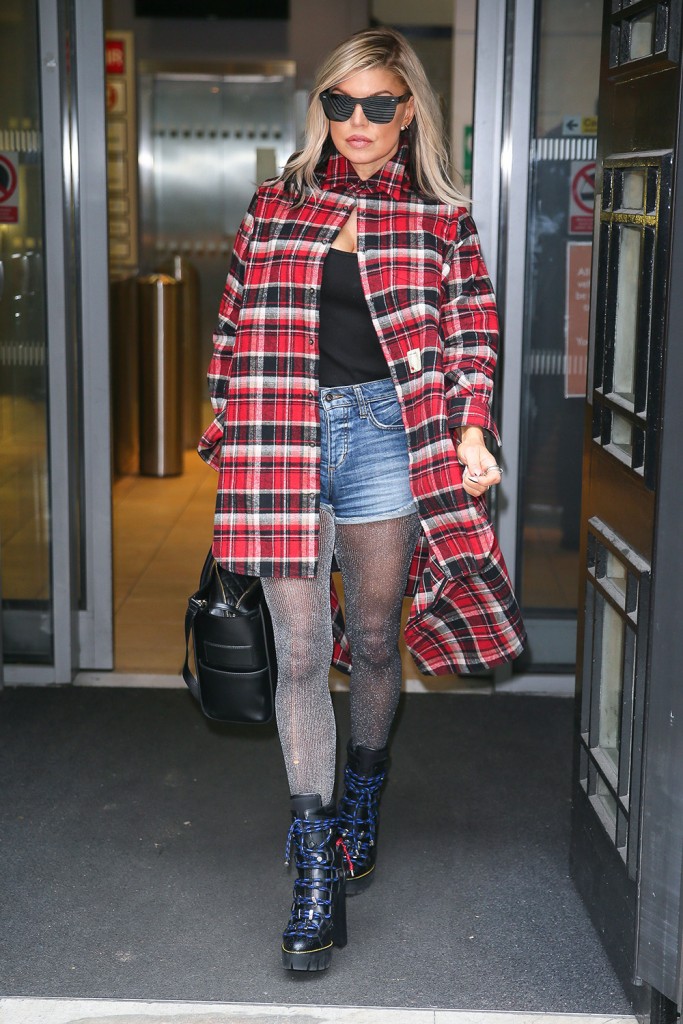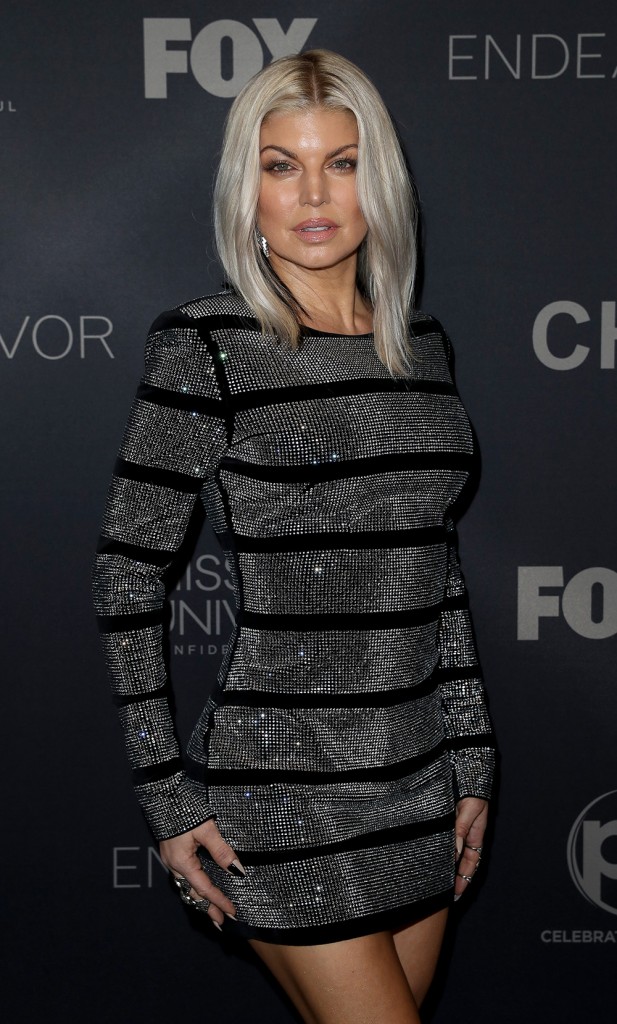 Photos: WENN.com