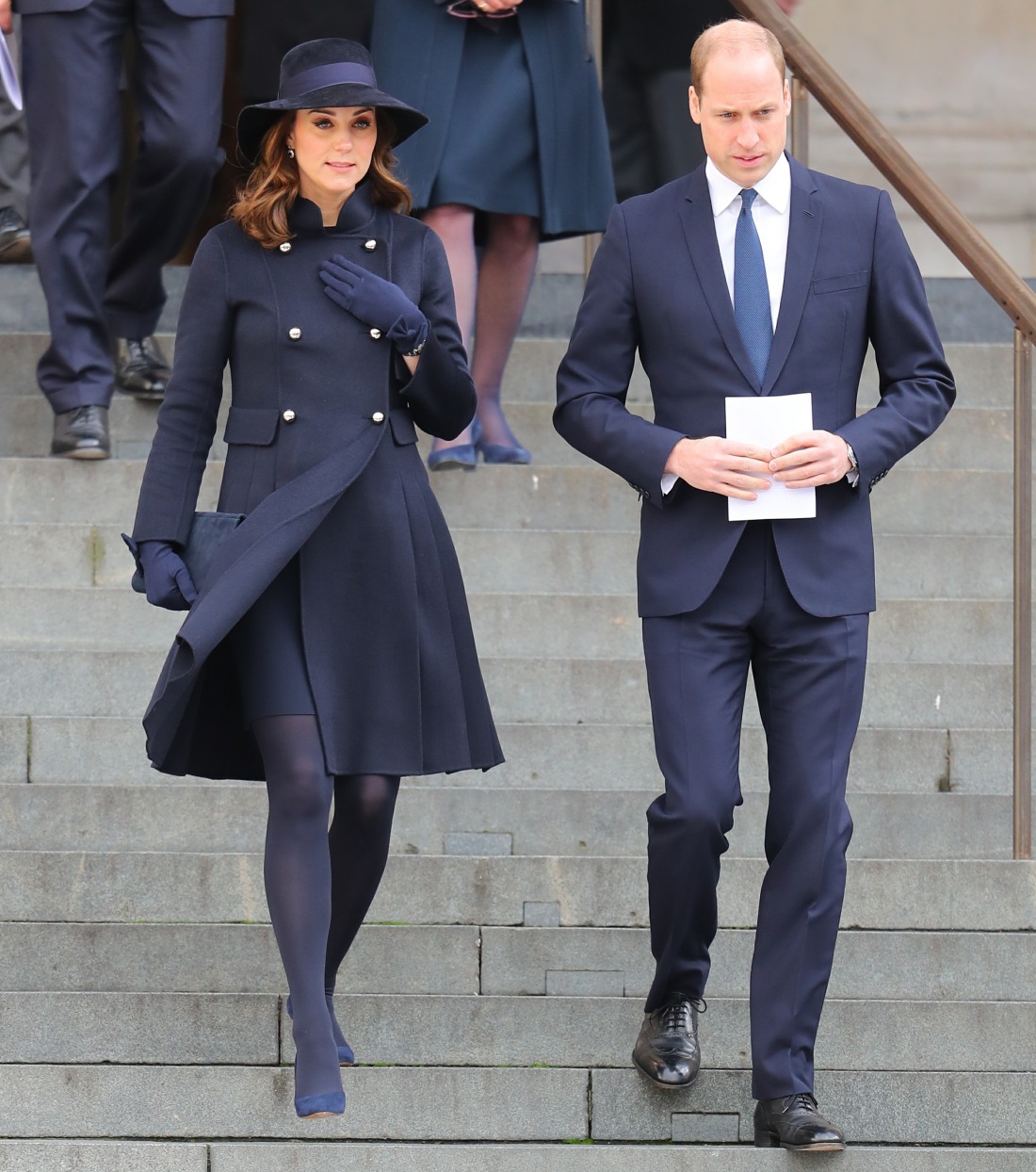 It feels like there are only a few legitimate reasons to get married at this point, at least in my mind. One of those reasons is that it would be nice to have someone legally obligated to help me up and down stairs. It's amazing to me that the Duchess of Cambridge never uses this marital clause – she's able to walk up and down stairs, in public, while wearing heels, while pregnant, all without any kind of assist from her husband. HOW? And why? Why not take his arm briefly?? I'm sure I'm reading too much into it.
These are photos of Prince William, Prince Harry and the Duchess of Cambridge at today's church service of remembrance for the victims of the Grenfell Tower fire. Meghan Markle did not attend, although we do know that Meghan is back in London (more on that in a moment). The Daily Mail says that the coat is a custom piece, but one of the Kate Style Twitter accounts ID'd the coat as a Carolina Herrera piece. Kate's in head-to-toe navy – navy tights, navy dress, navy coat, navy hat, navy gloves, navy clutch, navy heels. The only thing I would change: I would have told Kate to wear just regular pantyhose. The navy tights are overkill. Of course, I would also try to wean Kate off her beloved shiny-ass buttons too, but we have to pick our battles.
As for Meghan… apparently, she was a surprise guest at the Windsor Castle staff Christmas party:
#MeghanMarkle was a surprise guest at the Queen's annual staff Christmas party at Windsor Castle on Monday. One person who met her told me that she was 'charm personified'. 'She held out her hand & said 'Hi, I'm Meghan'. She was unbelievably beautiful and Harry looked so proud.'

— Rebecca English (@RE_DailyMail) December 14, 2017
Richard Kay wrote about Meghan's appearance at Windsor Castle too – go here to read. Apparently, Meghan's presence at all royal functions is being fast-tracked like crazy, partly because the Queen adores Harry and partly because Meghan doesn't need to be princess-lesson'd to death. She's really good at all of this from the start, and the Windsors are acknowledging that.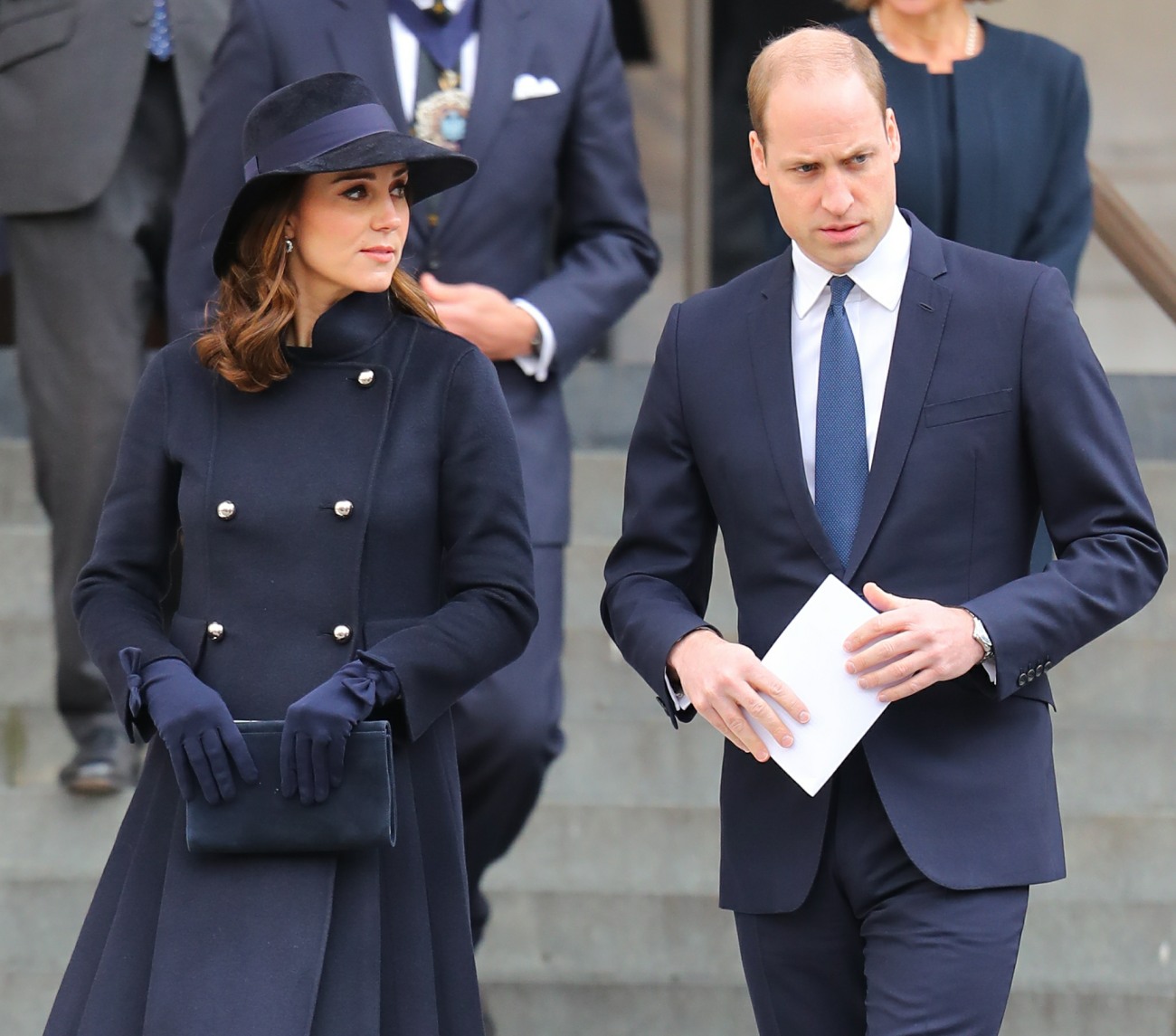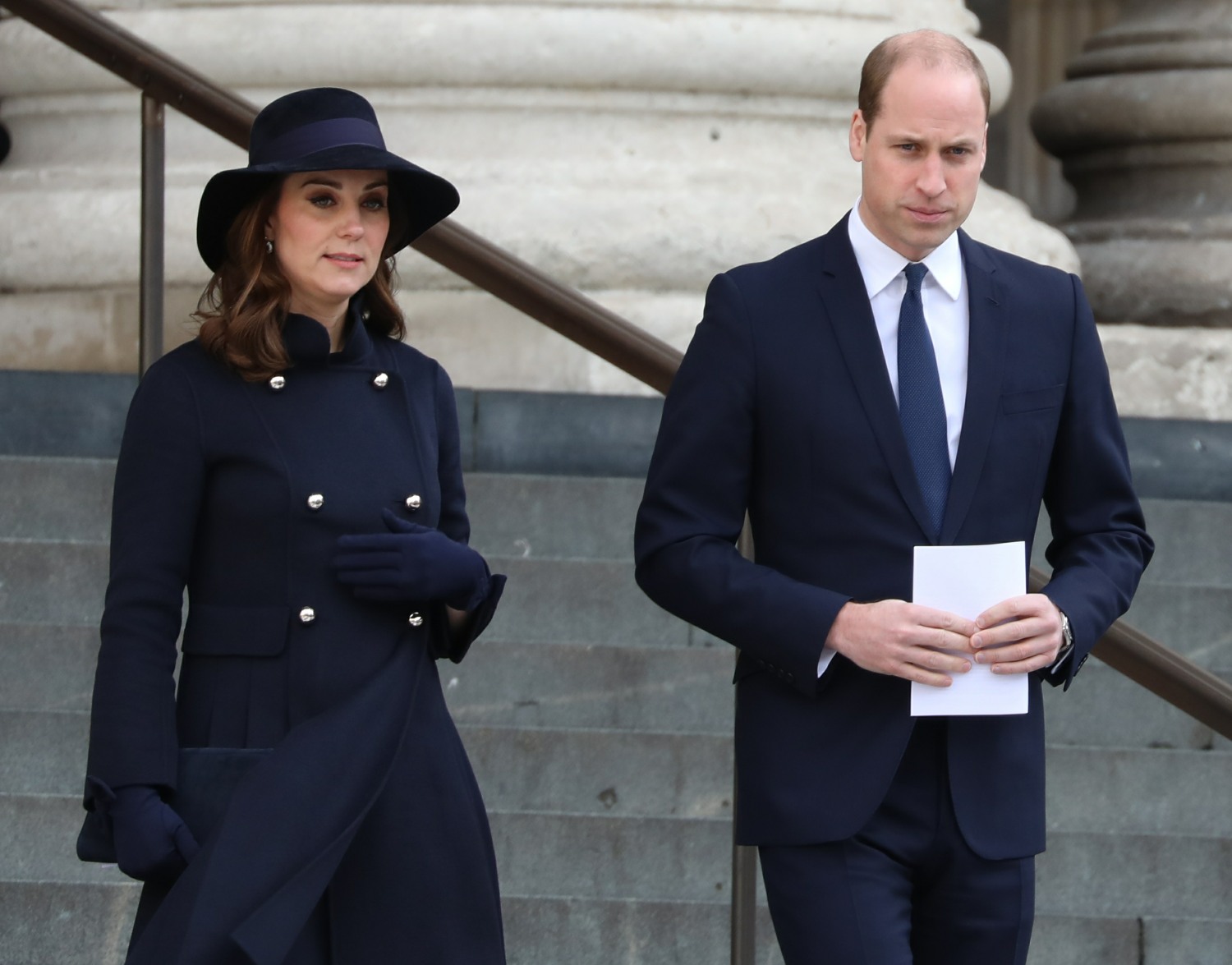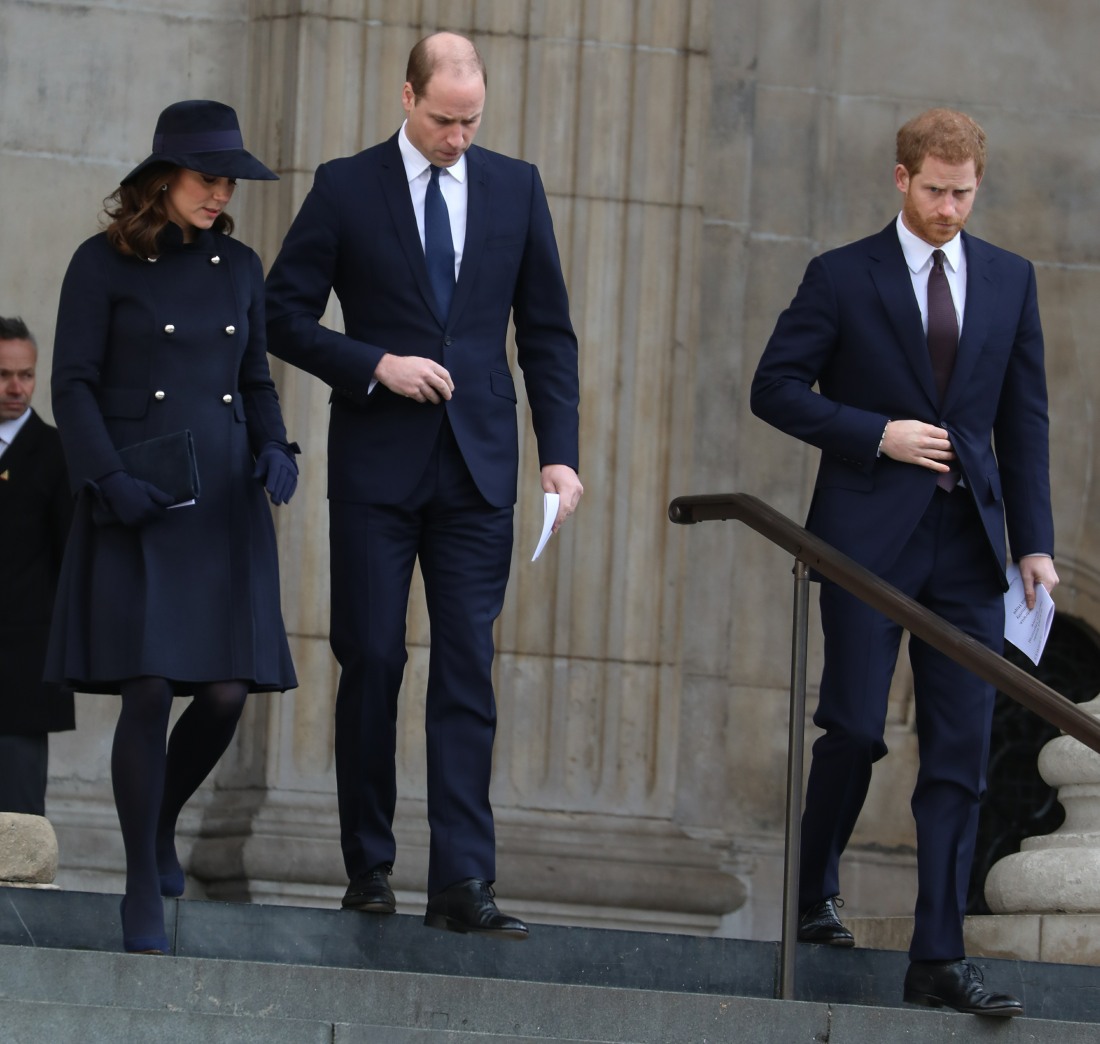 Photos courtesy of WENN.