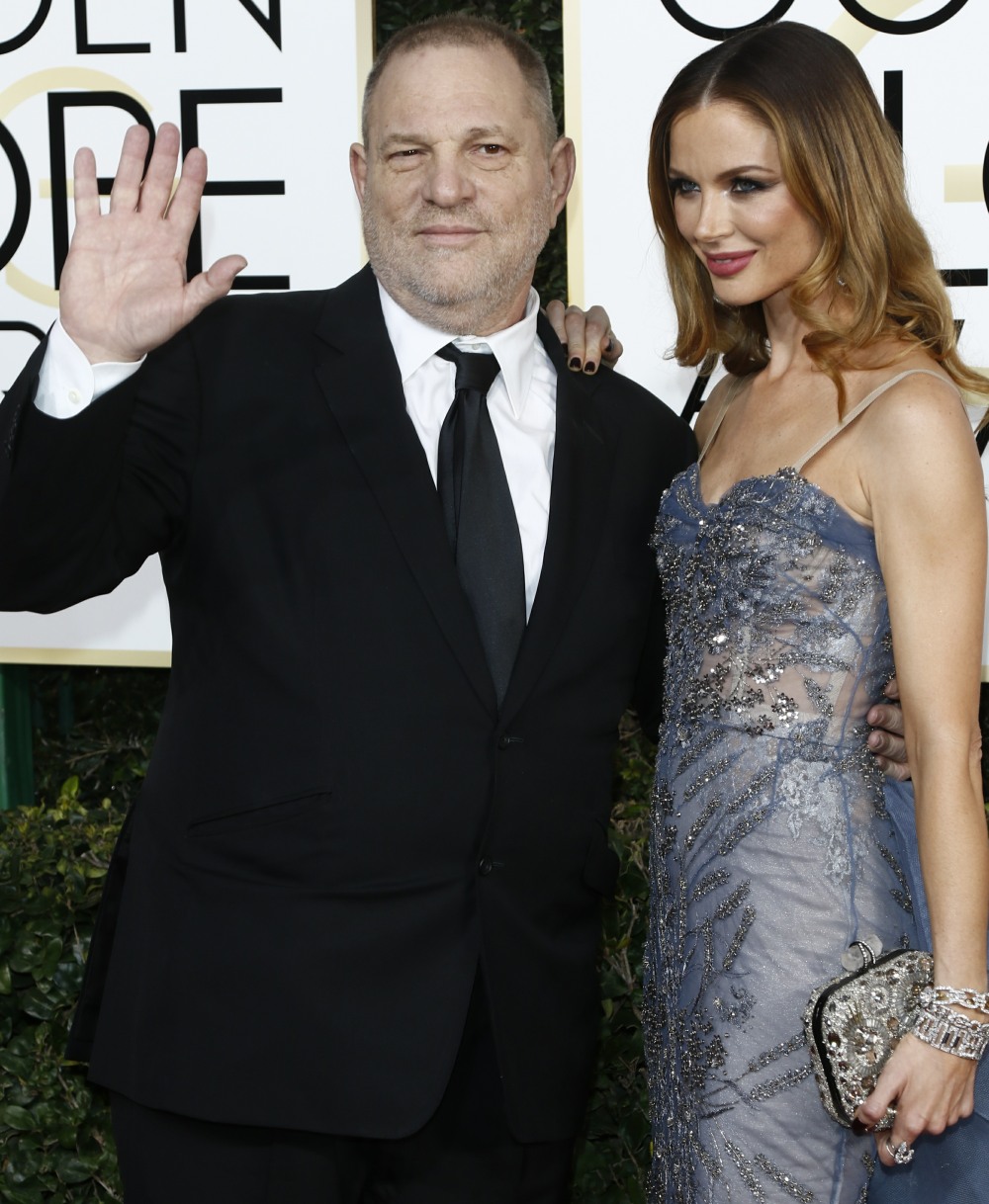 Georgina Chapman and Harvey Weinstein have both been "in hiding" for months now. I believe – strongly – that they are hiding separately. Weinstein was in some kind of weird rehab situation, and God knows where he is now. Georgina reportedly went home to England for a bit with their kids. She's said to be reassessing everything, from her marriage to her business connections and more. She suspended her fashion line, Marchesa, in the wake of her husband's outing as a rapist and a serial assailant/predator. Many thought that Marchesa wouldn't even survive post-Weinstein, or that it shouldn't survive post-Weinstein. Well, Chapman is hoping Marchesa will have some kind of comeback! I'm not sure about this, Georgina.
Georgina Chapman's Marchesa line will hold its first presentation since the New York Times and New Yorker published exposés about her husband, disgraced movie mogul Harvey Weinstein.

Chapman, who separated from Weinstein shortly after the allegations of sexual assault and harassment came to light, has remained in hiding; however, her brand is slated to host a fashion show on February 14, the final day of New York Fashion Week. The show will take place at 4 p.m. ahead of the Marc Jacobs presentation.

Marchesa's last presentation took place during Bridal Week in New York on the same day that the New York Times exposed Weinstein, leading to his termination from his own company. The brand had been scheduled to host its Spring/Summer 2018 collection preview roughly a week after the scandal broke. At the time, Marchesa's public relations team emailed members of the press saying the preview was postponed and that, "we will be in touch once a new date has been determined." The reps didn't get back in touch with a new date.

Chapman's high-end label is already feeling the after-effects of the scandal. Jeweler Helzberg Diamonds dropped its engagement ring collaboration with the company because of its association with Weinstein. Although some former fans are protesting the brand, Chapman's company received a $6 million investment from a mystery donor, and Meghan McCain donned Marchesa on her wedding day.

"The scandal erupted and everybody was like, 'Are you going to keep the dress?' And I was like, 'Why should the two women designers be punished for a man's disgusting behavior?" McCain, 33, told People of Chapman and business partner Keren Craig. "I just didn't wanna feel like the people who had worked there and make their livelihood should be punished as well."
Back in November, The Hollywood Reporter did a lengthy article about whether Marchesa can survive as it once existed, and the short answer was no, mostly because the majority of celebrities will never wear Marchesa on the red carpet again, and that was a large part of her business. But THR's experts also said that if Chapman consciously downsized her brand to just include ready-to-wear retail and bridal, Marchesa could totally survive. I do think that's the future of Marchesa at this point: bridal and ready-to-wear. She shouldn't mess around with NYFW and trying to get celebrities to wear her clothes at this point.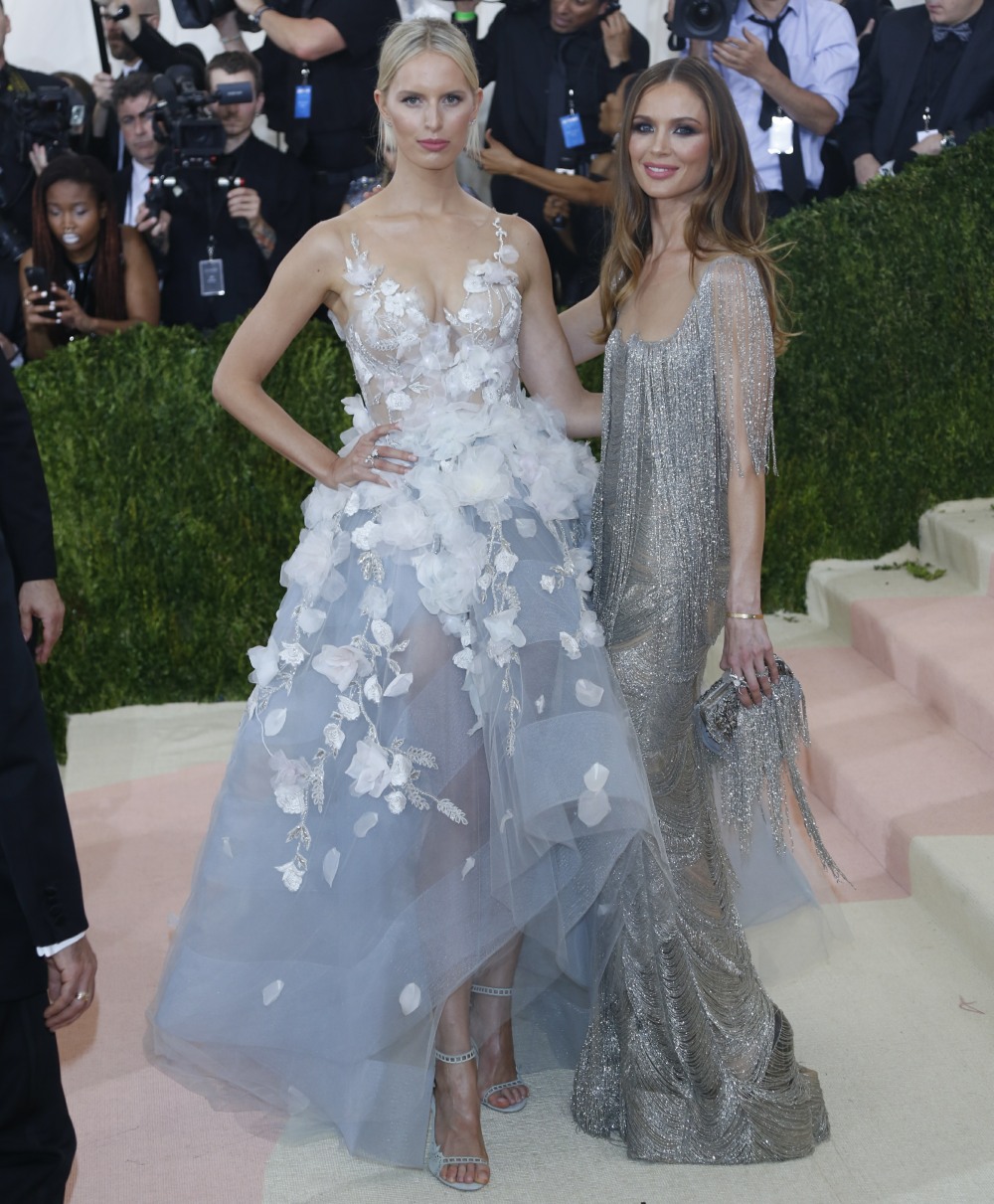 Photos courtesy of WENN.