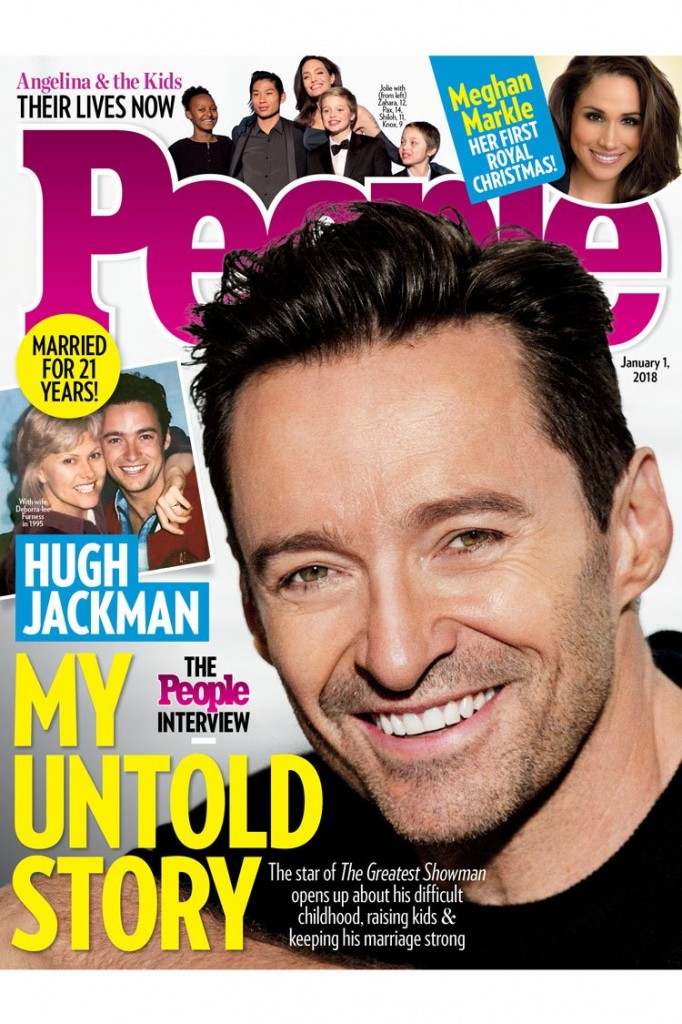 I love Hugh Jackman and am so happy to see him on the cover of People. At a time when even Tom Hanks is sounding clueless, Hugh is one of the few "good guy" celebrities left. If we ever hear that he's been inappropriate with women I will lose my sh-t. I'm not that far from it lately, but hearing that Hugh is like that would just push me over the edge. All signs point to the fact that Hugh is a devoted husband, in fact he regularly gushes about his wife of 21 years, Deborra Lee Furness, and we haven't heard a bad word about him. He's said to be a genuinely decent and kind person, and while that doesn't make for good gossip it does warm my cold heart at a time when the world is particularly lousy.
Hugh is of course promoting his passion project, The Greatest Showman, out today. He plays P. T. Barnum in the musical origin story of Barnum and Bailey Circus. Unfortunately for Hugh the reviews are bad. Musicals are a risk as Hugh knows, but it only has a 40% on Rotten Tomatoes, with some critics saying it glosses over Barnum's troubled history and others complaining that the musical numbers are mediocre. I hope for Hugh's sake it makes decent money this holiday, but bad word of mouth often predicts box office.
Getting back to the interview, here's some of what Hugh told People:
"One of the great pieces of fortune in my career, it started late, but that Deb and I were already set together, a team, madly in love, like literally before it all happened," Jackman tells PEOPLE's editor-in-chief Jess Cagle. "We can kind of see all the ups and downs for what they are. Our priority is our family, and we're there for each other no matter what."

The Greatest Showman actor, 49, says he actively reminds himself that he wouldn't be where he is today without his wife. Calling Furness, 62, his "rock," Jackman says he always makes his wife a priority — no matter what the occasion may be.

"Even at the Oscars, I walk out, I put my hand on my heart and I always look to Deb in the audience," he says. "Straight afterwards, I will not see anybody in my dressing room until Deb's been in. Because that is my foundation, that is the rock, that is the foundation of our family, and therefore my life."

The couple met on the set of the Australian drama Correlli in 1995 and have two kids together, Oscar, 17, and Ava, 12.

Jackman says that while his career may hit highs and lows, he can always count on his wife and family to be there for him.

"Underneath the surface where it's real, and where it's still and where it's deep, that is the love I have with Deb."
That's so sweet! Again, Hugh has consistently spoken lovingly about Deb and his relationship with her. While I used to think longterm couples like this were full of it, I now believe that there are people who just adore each other for decades. (I want to believe!) Hugh and Deborra seem like that couple, and when I see them talk about each other I buy that they're devoted. You often hear this about relationships too, that couples who act like a team stay together. I just wish that The Greatest Showman was a better film, but maybe the central concept is flawed in that Barnum was a con artist and user who is hard to sell as a likable character in a musical.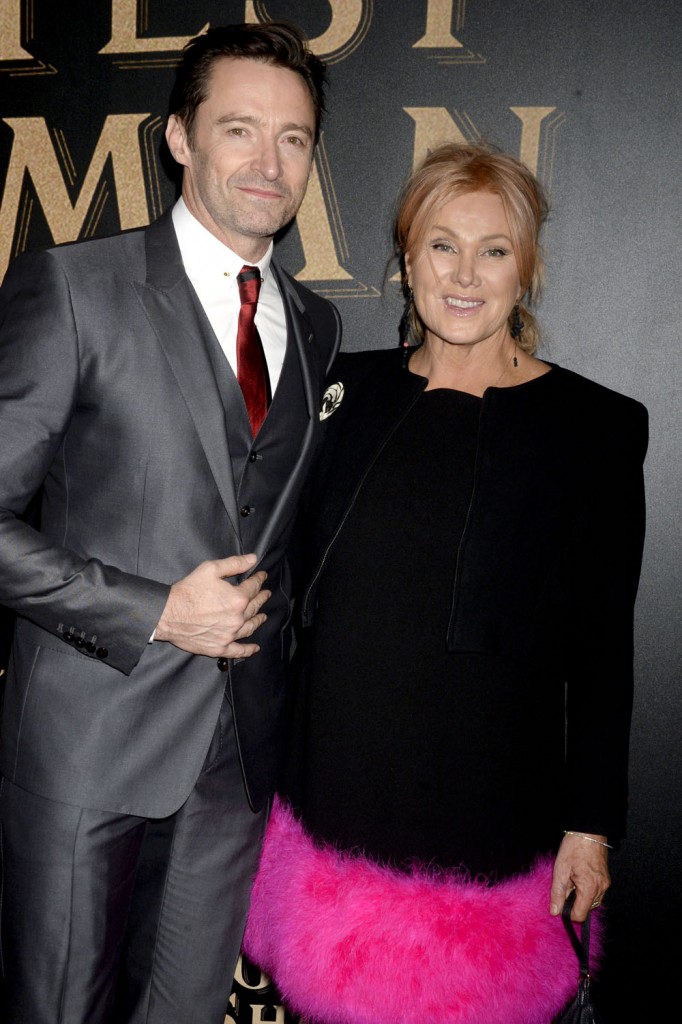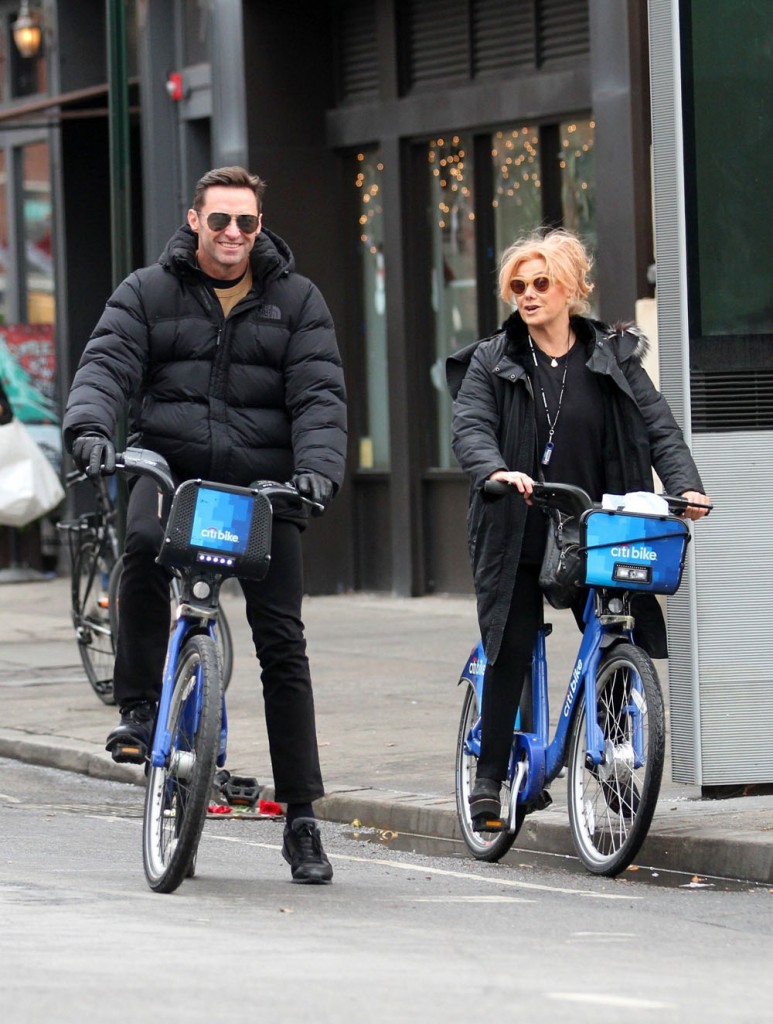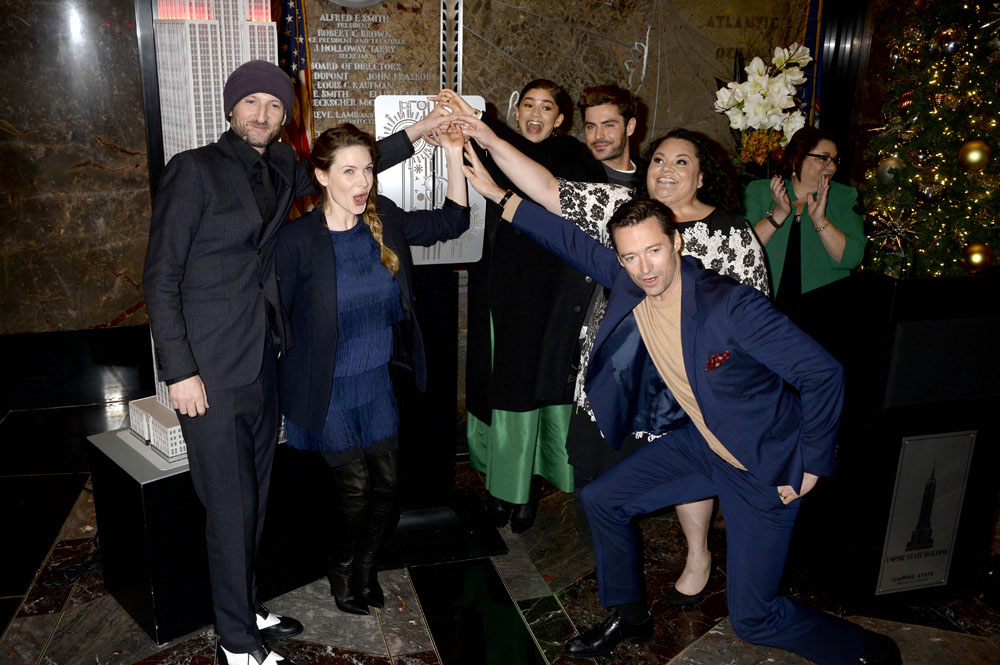 Photos credit: WENN and People