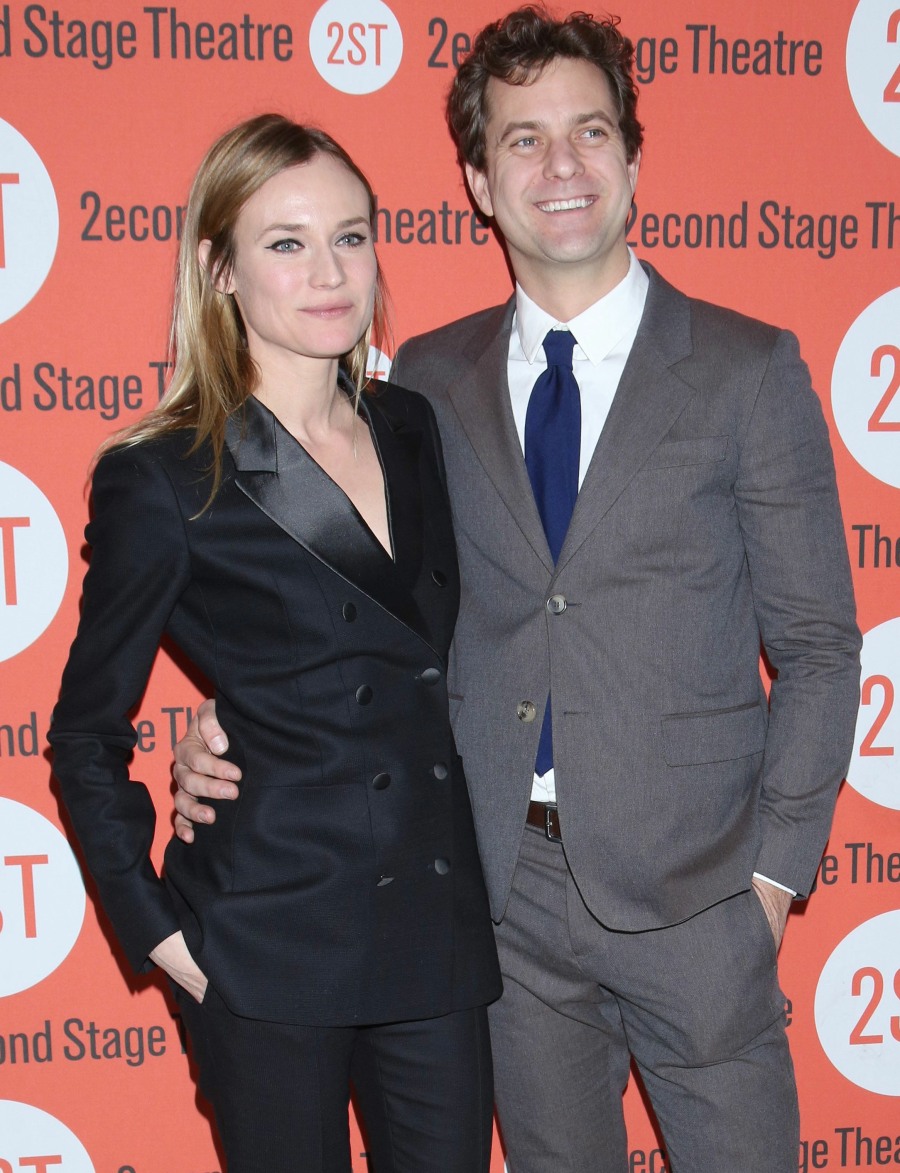 A little more than two years ago, the New York papers reported that Diane Kruger was getting frisky with Norman Reedus. It was December 2015, and Diane had only recently moved to New York with her boyfriend of a decade, Joshua Jackson. In retrospect… yeah, of course Diane was cheating on Joshua with Norman Reedus. It wasn't until July 2016 that Joshua and Diane announced their split, and it wasn't until December 2016 that Diane and Norman started being seen out and about together as a couple. The whole thing left a bad taste in my mouth, but I have to admit, I sort of hate-admire how "no apologies" Diane was about it. She never explained, never complained, never apologized. And Joshua moved on, so it's not like we need to cry for Poor Joshua.
Anyway, Diane's new German film, In the Fade, is getting a ton of buzz. She won the Best Actress gong at last year's Cannes Film Festival, and some believe she might be a dark horse candidate for a Best Actress nomination. The film is one of the big contenders for Best Foreign Film too. To promote the movie, Diane chatted with Vulture (in a piece published about a week ago, sorry, I missed it) about how everything in her life sort of fell apart in the span of a year, and what really happened with Joshua (and how all of that happened at the same time). You can read the piece here. Some highlights:
What fell apart in her life: In the space of eight months, she lost her grandmother and her stepfather, plus ended her ten-year relationship with Joshua Jackson, all while going into deep immersion in the toughest role of her career — as a woman whose Turkish husband and son are killed in a neo-Nazi terrorist attack in the German-language thriller In the Fade.

Why she works in so many French films: "I just felt that in France, I was never typecast. But in the U.S., they just wanted to hire me for big franchises where you're 'the female lead,' but you're really servicing the male story line."

Why she wasn't popular (as an actress) in her German homeland: "I felt for a long time that they felt I had abandoned or given up my Germanness. Also, I changed my name, which was originally Heidkrüger, so even though I'm really well known in Germany, I've always felt they were a little upset with me."

What happened with the Joshua Jackson breakup: Kruger isn't specific about when she and Jackson called it off, but indicates that it was almost simultaneous with her grandmother's death, and on Kruger's behest. "That was something that was a long time coming. Also we broke up many months before we said we were broken up, so by the time I made that decision, it didn't feel like it was so urgent anymore. You don't break up overnight after ten years, you know what I mean?" She describes the experience as sad and inevitable rather than angry or anxiety-inducing. ("It wasn't like an urgent, 'Oh my god, I can't sleep at night' thing.")

Dealing with the breakup as she worked: "Actually, it felt liberating because I didn't have to worry about that anymore, so I could immerse myself 100 percent into something else. I felt like I did nothing else but that. Nobody came to visit me, I didn't have to worry about anything else but this." Didn't she miss the support system, though? "I didn't want one. It's a distraction."

Norman Reedus has been her rock. "Coming out of it was a long process that mostly involved my family because we were healing and grieving the loss of my stepdad together. And I was lucky to have my friends and my partner there to just be present and walk that walk with me to the light."
Whenever I look at Norman Reedus, I always think "this will end in tears." Like, anything and anyone he's involved with will end in tears. I don't think he'll ever be any woman's soulmate or true partner, but whatever. Maybe he was just the excuse she needed to exit the relationship with Joshua. It's all really kind of f–ked up, right? She openly cheated on Joshua with Norman, orchestrated the split, then a year and a half later, talks about how liberating the whole experience felt at the time. Oh well… she never pretended to be a contender for German Sweetheart of the Year. Maybe it's more interesting this way.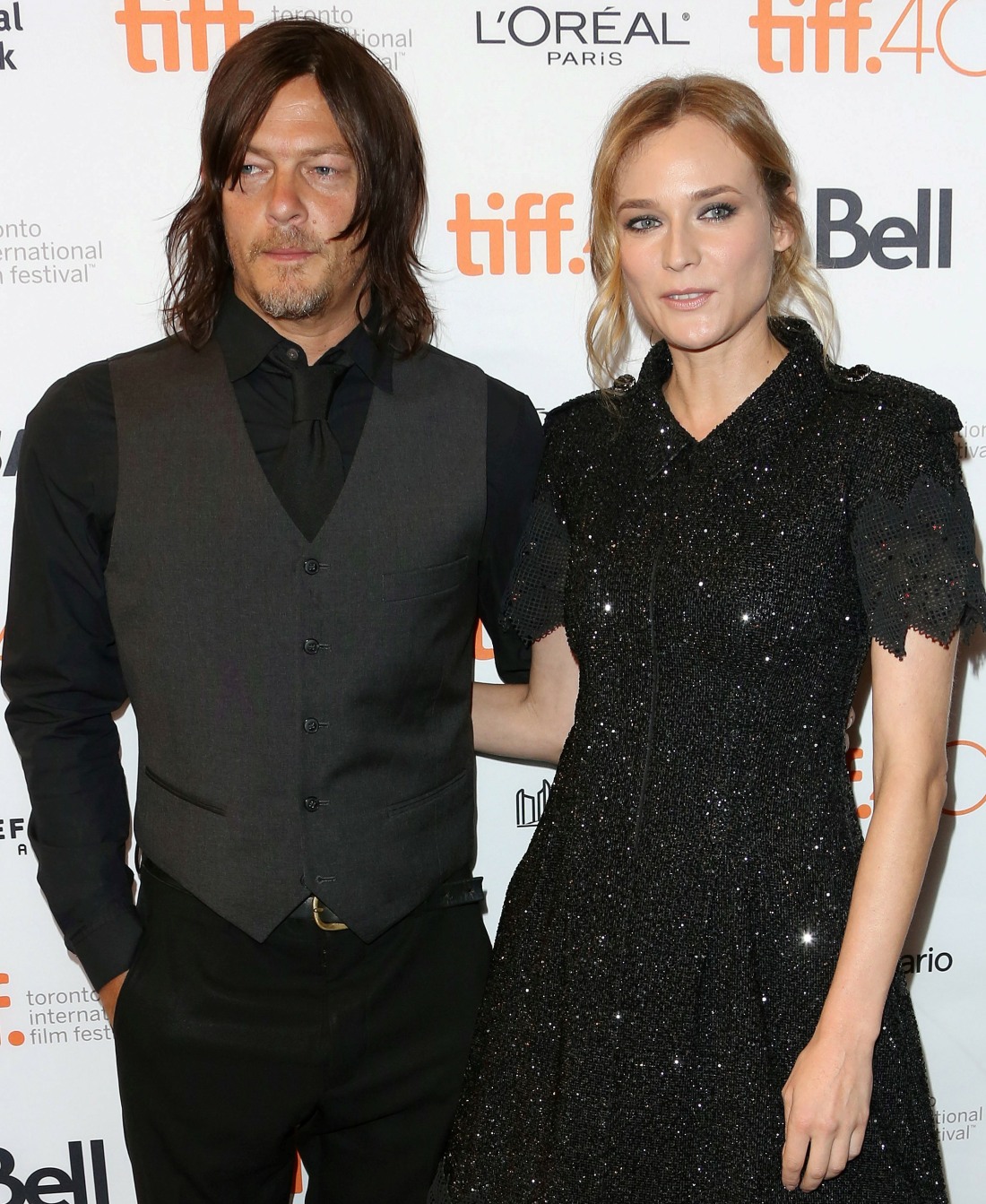 Photos courtesy of WENN, Backgrid.