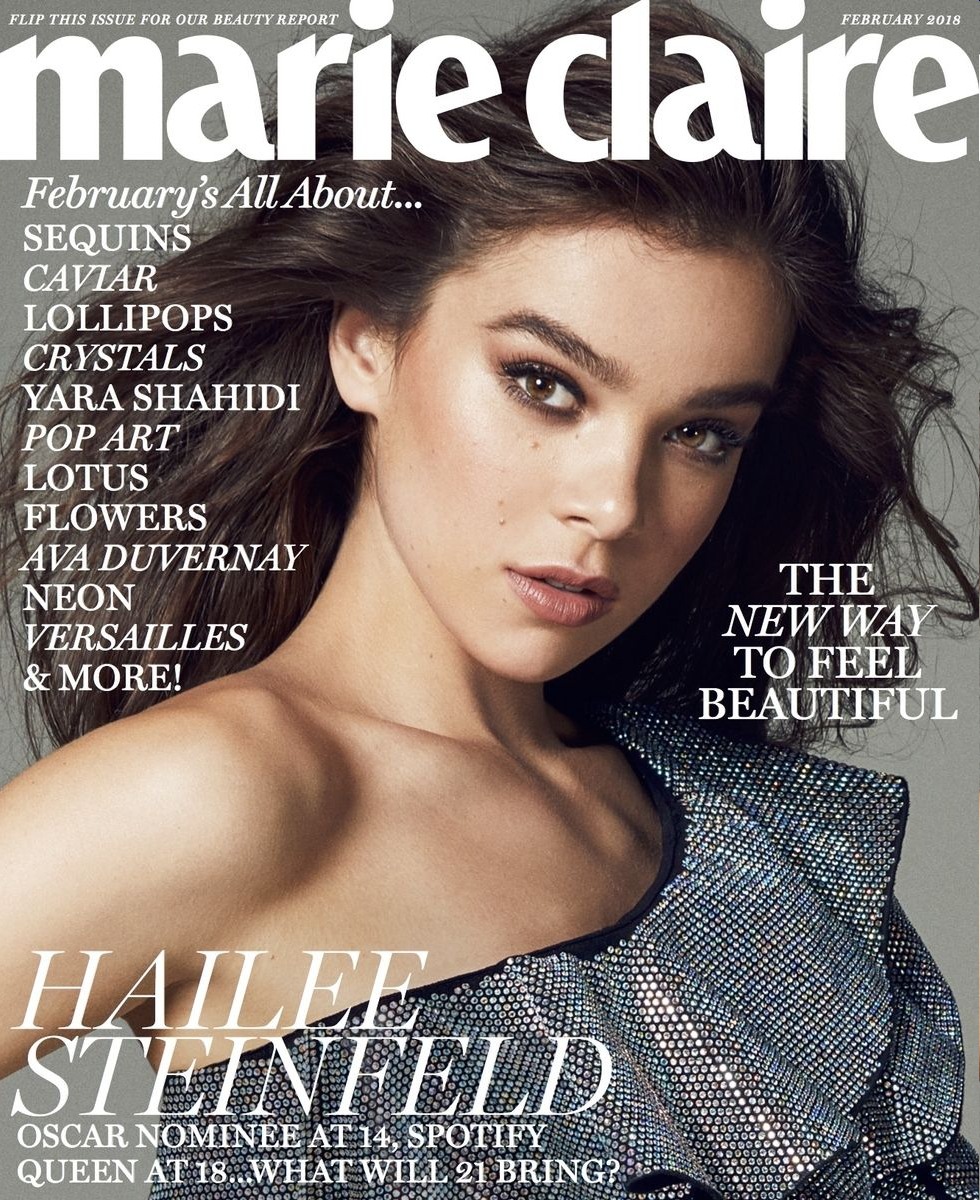 I dislike writing about Hailee Steinfeld for the same reason I dislike writing about people like Kaia Gerber. I always think, "Aw, So-and-So is just a kid, they shouldn't even be in the media right now." I felt that way about Hailee for years after her star turn in True Grit, when she would show up on red carpets and at events, and I wanted to yell "cover up and go home, you're just a baby!" But she hung around, and she ended up transitioning into a teen/adult star with a variety of film and television projects, not to mention her move into pop music. She's now 21 years old – look at that babyface!! – and on the cover of Marie Claire to talk about her music and her everything else. You can see the MC package here. Some highlights:
On pursuing her music career: "As an actor, I'm masked by characters, protected by them. But as a musician, it's my story, my voice, my face. It's me on that stage talking about that horrible experience I went through and [saying,] 'Here, I'm going to sing about it.' It's such a different kind of vulnerable. To connect with fans, there's pressure in feeling like I have to do things that I'm uncomfortable with, in terms of opening up enough about myself."

On finding love: "I'm trying to protect myself and have a bit of a guard up, but I also want to fall in love and know why love hurts."

Advice she'd give to her younger self: "Listen to yourself. So many people will try and steer you in
a certain direction— not saying that that's the wrong direction at all—but you have to know what's right for you. Trust yourself, follow your heart, and do what makes you happy. Don't forget to live for yourself."

On using her platform for good: "I've worked hard and gotten to a place where I have a voice: How can I use it? What can I, as a human, as an artist, do?"
She seems… fine. Sort of boring, but not in a programmed-child-actor sort of way, like everything is too glossy and professional. She managed to grow her acting career, start her music career and keep her sanity all at once. It's sort of remarkable. What do you think about this though? "I'm trying to protect myself and have a bit of a guard up, but I also want to fall in love and know why love hurts." For some reason, it made me think of Selena Gomez. Like, love is a trap at that age. Love hurts, all love causes psychic pain at that age. But you grow out of it… usually.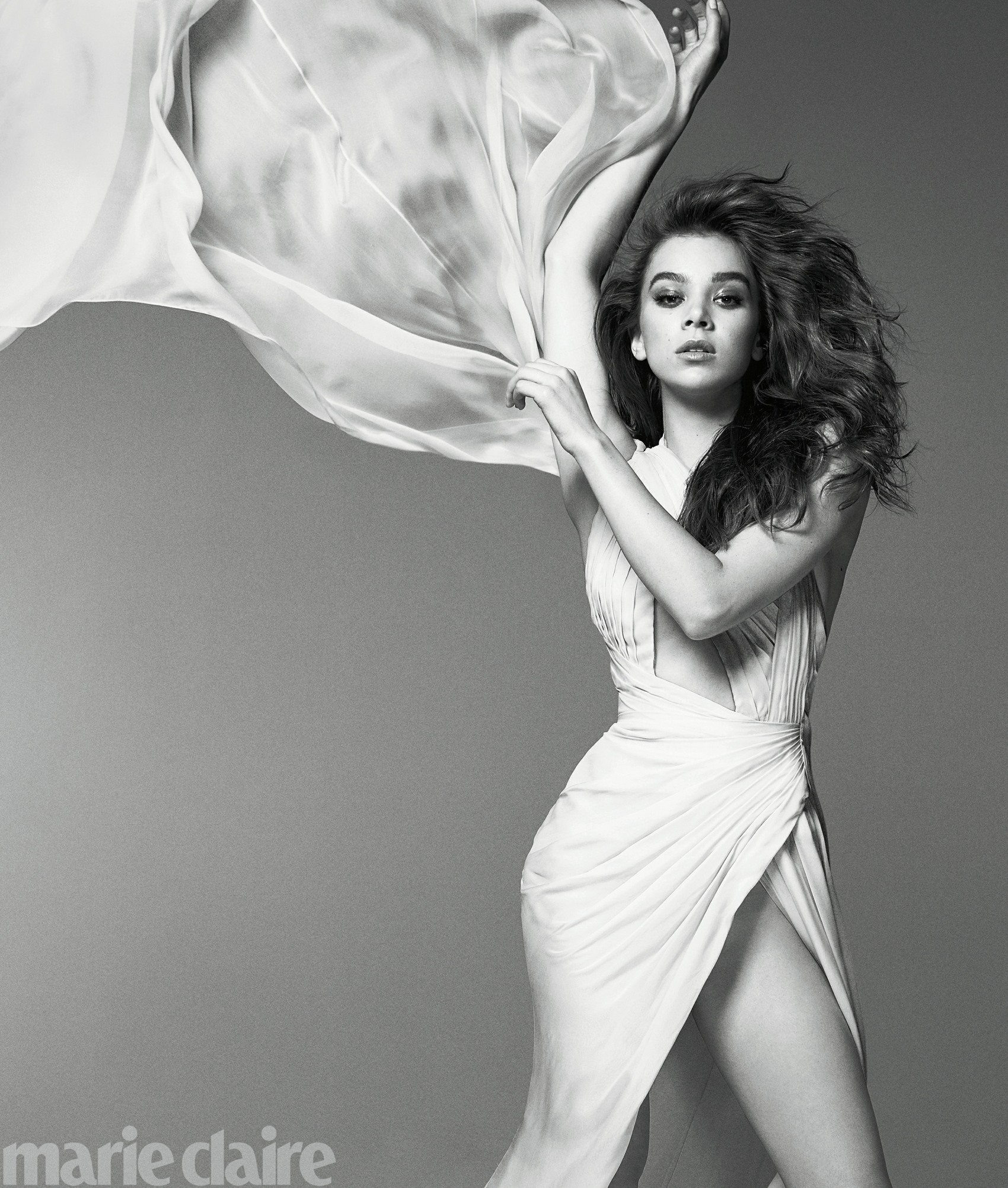 Photos courtesy of Kai Z Keng for Marie Claire.