Cameron Diaz and Benji Madden seemingly have it all, a great relationship, successful careers and adoring fans. According to US Magazine they're taking steps to have a baby too.
A source tells US Magazine that Cameron, 45, and her 38-year-old hubby, who will have their third anniversary on Friday, "would love to have a baby, and it just hasn't worked out." Last month, Life & Style reported that the couple were looking into adoption and the US article indicates they've also been looking into other means to grow their family, including IVF, acupuncture and even supplements. The source says, "They don't know exactly what it will look like, whether it will be natural or through adoption or surrogacy, but they aren't giving up."
The source went on to tell US that Baby Quest 2018 has been "a long, hard struggle with many ups and downs," adding that "Cameron would love more than anything to be a mom" and that the couple still believes this story will have a "happy ending." If nothing else, their mutual desire to have a child has brought the two closer. Per US, "Benji hasn't gone through what Cameron has physically, but he always lets her know this is their struggle and they're in it together. He would do anything for her."
Cam and Benji certainly seem happy. They spent Christmas Eve attending a performance of Hamilton in LA (jealous, party of one). The photos from their big night out have prompted some media outlets to speculate that Cameron may already have a bun in the oven, possibly sporting a small baby bump. I doubt Cameron's already pregnant. With the holiday season and its inevitable parade of decadent sweets and treats, it's probably a food baby at best. But, hey, stranger things have happened. As I said before, I like these two together and hope they're able to greet a new arrival in 2018.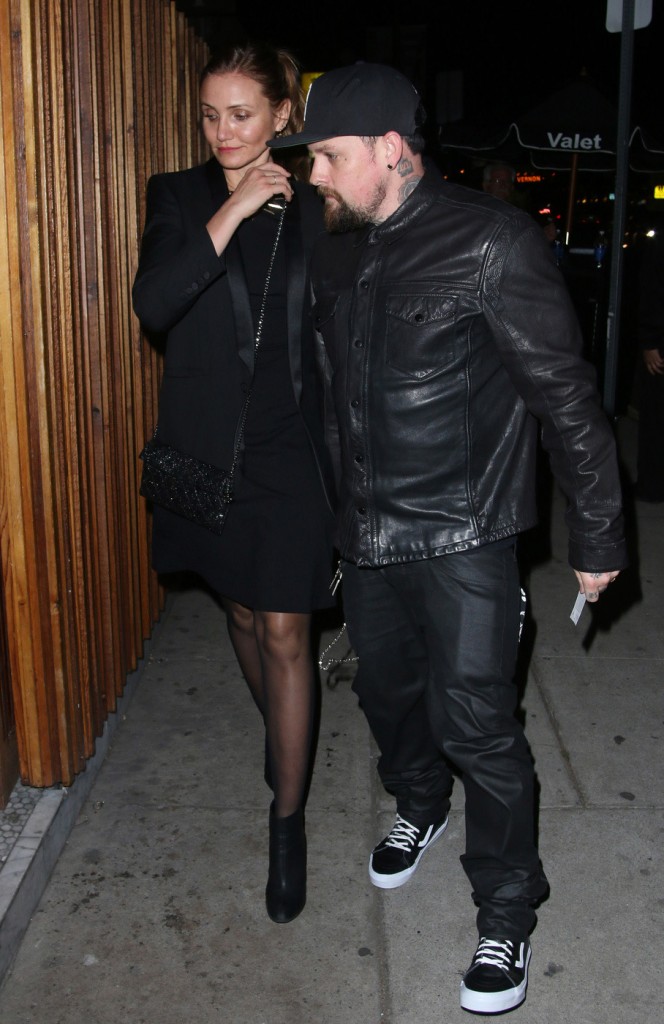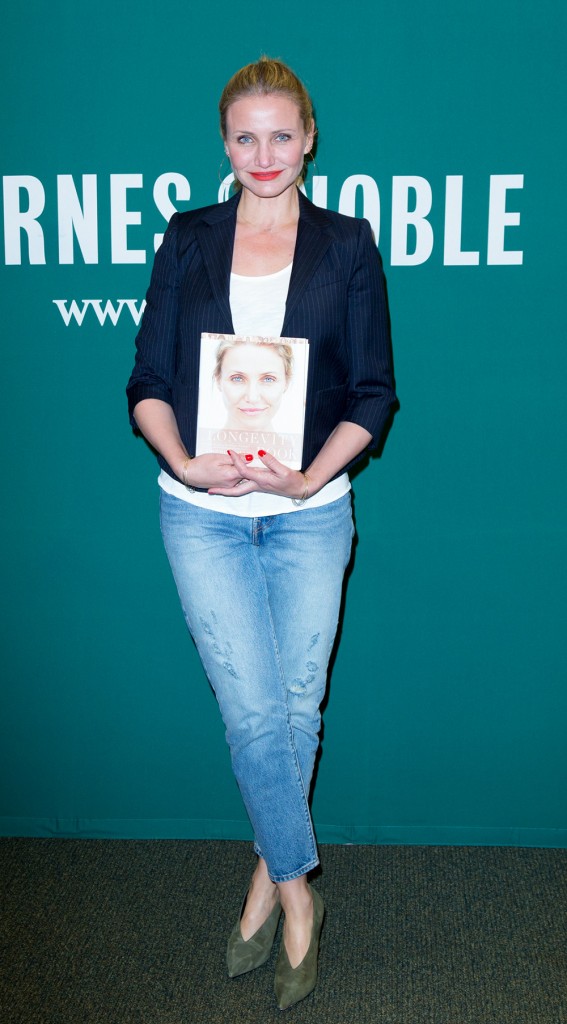 Photos: Getty Images, WENN.com, Pacific Coast News