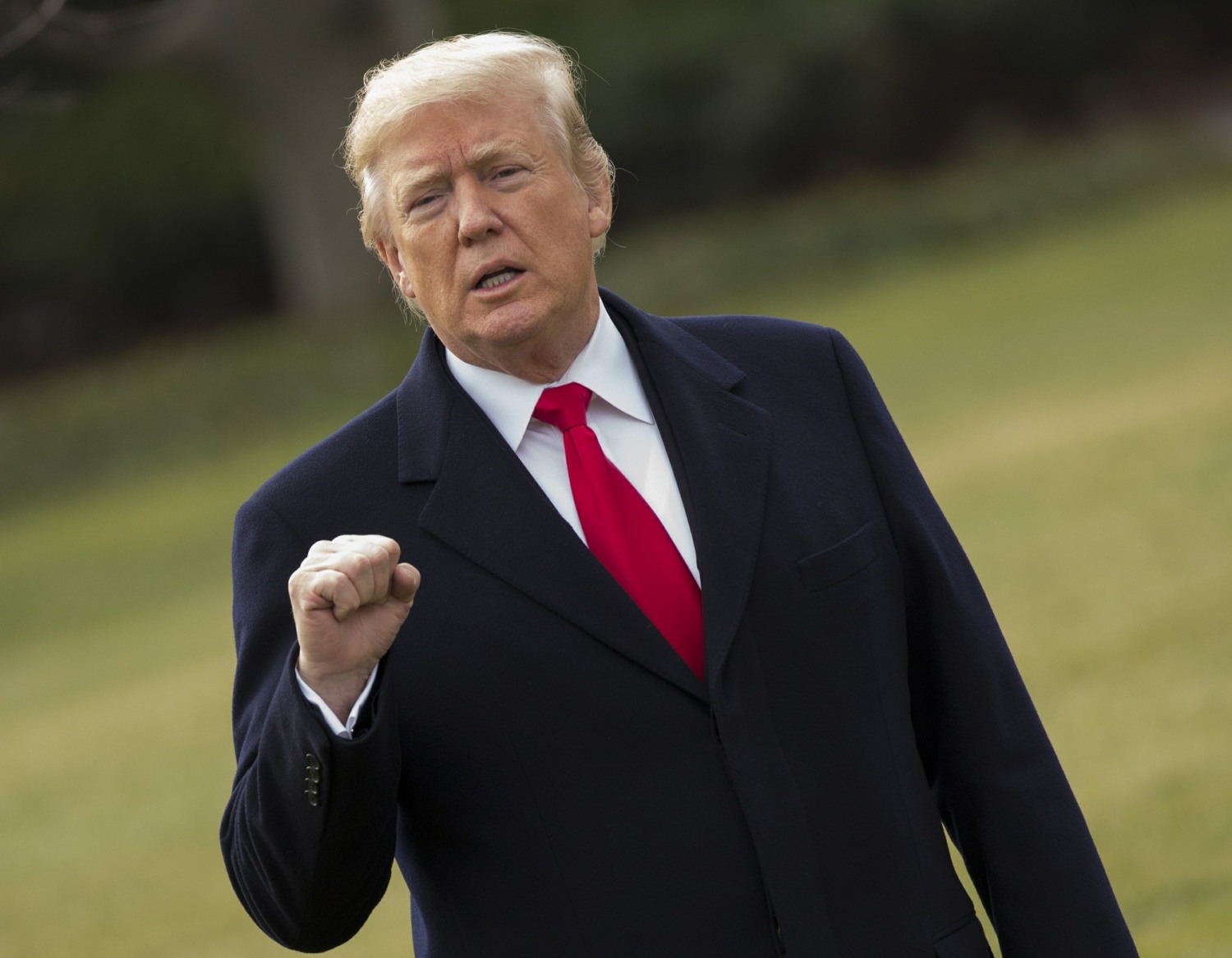 Can you believe we're only in the fifth day of the new year? Take care, peeps. Get your eight hours of sleep, hydrate, eat your veggies. And then dig in, because sh-t is getting real. Sh-t's been real for a few years now, to be fair, but it does feel like we're on the precipice of something… interesting. Something unique in modern history. As we discussed, Michael Wolff's Fire and Fury: Inside the Trump White House has been getting all the headlines this week. Wolff was given unprecedented access (or as Bigly would say, unpresidented access) to Trump and all of the Deplorables working on the campaign and in the administration. The stories are… frightening, infuriating, anxiety-producing and devastating. The book could have been called Portrait of an Unhinged Lunatic and His Enablers. Anyway, Trump and his people have been in a tizzy about this, and on Thursday, this happened:
President Trump's attorney has sent a letter to both Michael Wolff and publisher Henry Holt demanding that they "immediately cease and desist from any further publication, release, or dissemination" of Wolff's book about the Trump White House, "Fire and Fury."

— NPR (@NPR) January 4, 2018
Which makes zero sense. Trump's lawyers are trying to shut down the publication of a book because… the book makes the president look bad. That's not a legal argument. That's not the way any of this is supposed to work, you guys! Anyway, the book was supposed to come out next week. Now the book is being released today, four days early.
Here we go. You can buy it (and read it) tomorrow. Thank you, Mr. President.

— Michael Wolff (@MichaelWolffNYC) January 4, 2018
So, there you go. Well done, Curious Case of Bigly Buttons. You just gave a sh-t ton of free publicity to a book which explicitly makes the case that you are an infantile, semiliterate moron. Would you like more highlights from the book? Here you go:
How Trump spends his evenings: "If he was not having his 6:30 dinner with Steve Bannon, then, more to his liking, he was in bed by that time with a cheeseburger, watching his three screens and making phone calls — the phone was his true contact point with the world — to a small group of friends." He and Melania have separate bedrooms too.

Corey Lewandowski and Hope Hicks had a romantic relationship: Hicks, Trump's current communications director, and Lewandowski, his former campaign manager, reportedly had an on-and-off romantic relationship that ended with a public fight on the street. After Lewandowski was fired, Hicks asked Trump and his sons how she could help the lawyer, to which Trump replied: "Why? You've already done enough for him. You're the best piece of tail he'll ever have." Hicks then immediately fled the room, according to Wolff.

Ann Coulter warned Trump against nepotism. "It was Ann Coulter who finally took the president-elect aside. 'Nobody is apparently telling you this,' she told him. 'But you can't. You just can't hire your children.'"

He doesn't want White House staffers touching his sheets? Trump would let housekeeping know when he wanted his sheets done, according to Wolff, and he also would strip his own bed.
The stories from this book continue to be chilling. New York Magazine explicitly said what Wolff and seemingly every single person in Washington says under their breath: Donald Trump is unwell. He is not healthy. His mind and body are in steep and rapid decline. He is unfit to be president by any metric or psychological test you could use. The Republican leadership in Congress – and the Cabinet – know this and they still refuse to do anything about it.
And finally, Trump had to tweet something about "sloppy Steve."
I authorized Zero access to White House (actually turned him down many times) for author of phony book! I never spoke to him for book. Full of lies, misrepresentations and sources that don't exist. Look at this guy's past and watch what happens to him and Sloppy Steve!

— Donald J. Trump (@realDonaldTrump) January 5, 2018
Horsesh-t.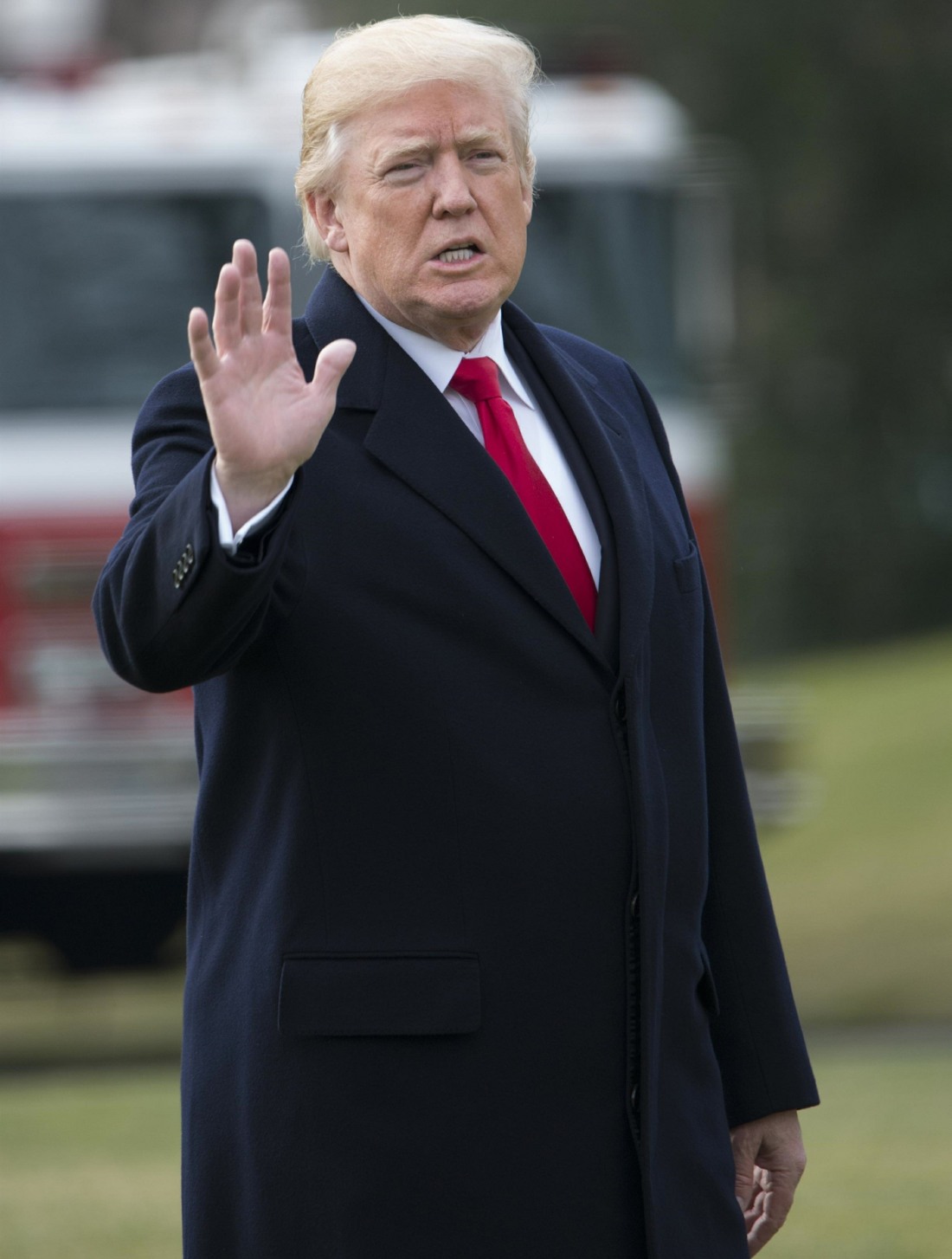 Photos courtesy of Backgrid.