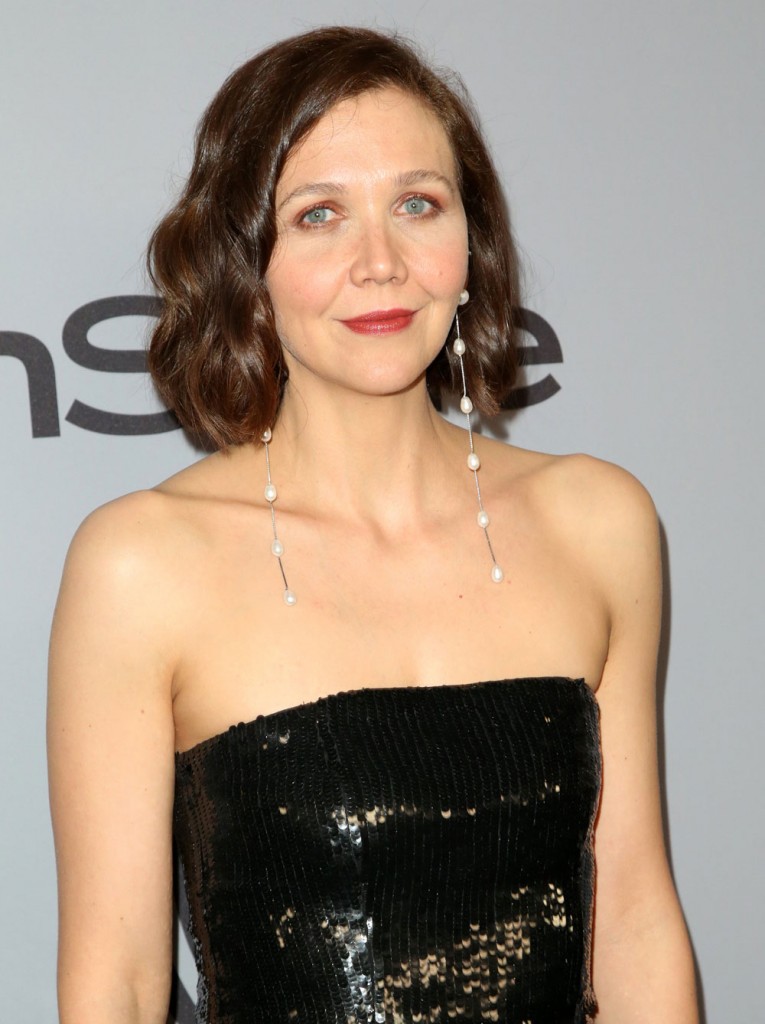 I know a lot of you watch and love The Deuce and particularly rave about Maggie Gyllenhaal's performance. I only saw about half of the first two-hour episode and then gave up because it seemed to meander. I probably need to give it a chance and get to know the characters first, because I know Corey loves it. Maggie was nominated in the Best Performance by an Actress In A Television Series – Drama, which went to Elisabeth Moss for Handmaid's Tale. She was in this Monse outfit which involved a sequin tube top with an asymmetric deconstructed hem over black dress pants. It's weird and quirky and I actually like it, especially with those drop earrings. It doesn't know whether it wants to be a dress or a suit but I don't care.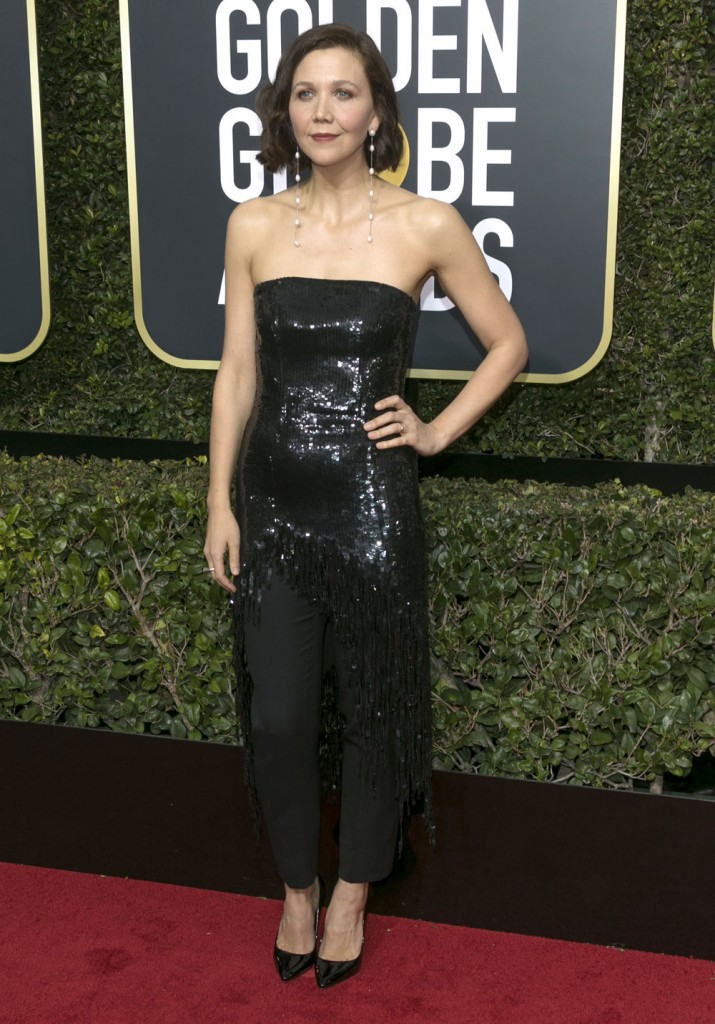 Here's Amy Poehler in Greta Constantine, in a dress which has a little built-in capelet and tie front. I swear she's worn something very similar to this before. Her date was activist Saru Jayaraman, the co-founder and President of the Restaurant Opportunities Centers United. You can learn more about their work here. Amy did a bit with Seth Meyers in which she refused to get the setup to the punchline of a joke, as other celebrities had in the lead-up. She acted drunk and said "Said the peach in Call Me by Your Name, this scene is the pits." I like how she riffed on being mansplained to by Seth. The writing was really funny last night.
Abbie Cornish was in sequin Moshino. She was there to support her film Three Billboards, which won a lot of awards. I really did not enjoy Three Billboards. I thought it was over the top, but I guess that was the point. The 80s sleeves on this gown are throwing me off, I think it would be cuter without them.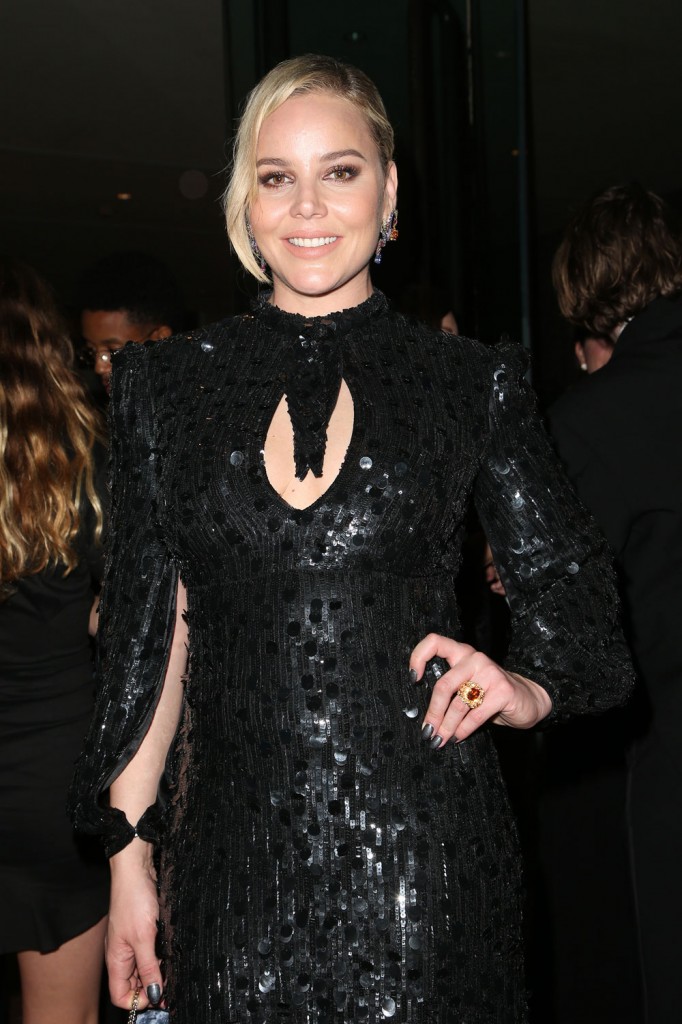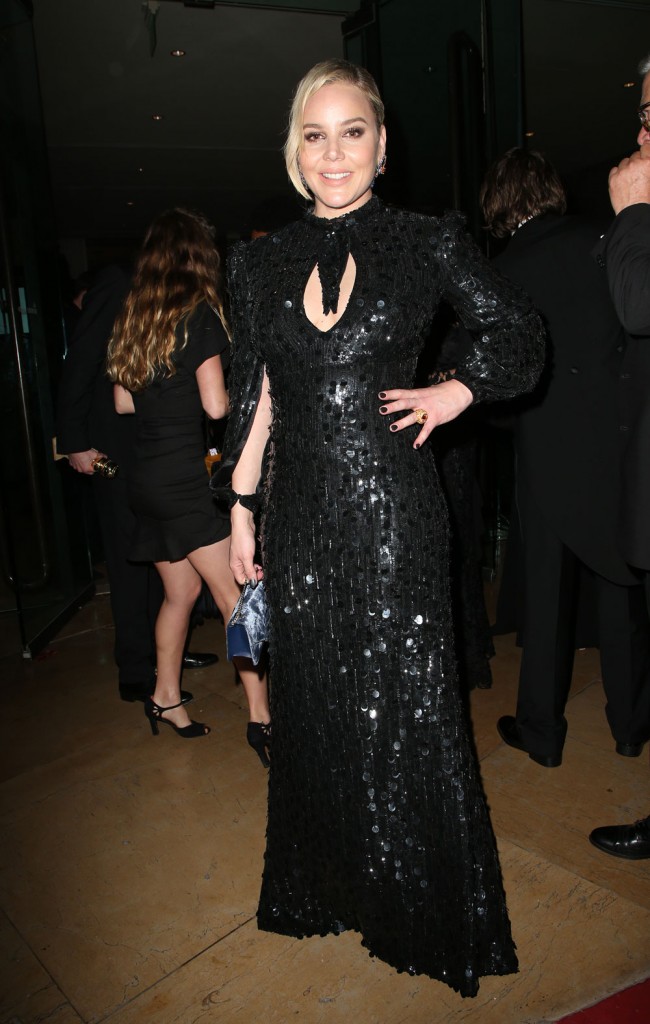 Maggie's fellow nominee for Best Actress, Caitriona Balfe, was in Chanel. She's a gorgeous woman but this nonsensical details on this gown – puffs around the upper arms and around the skirt, that dippy sequin string surrounding her arms and neck and running down the sides – are not doing her any favors.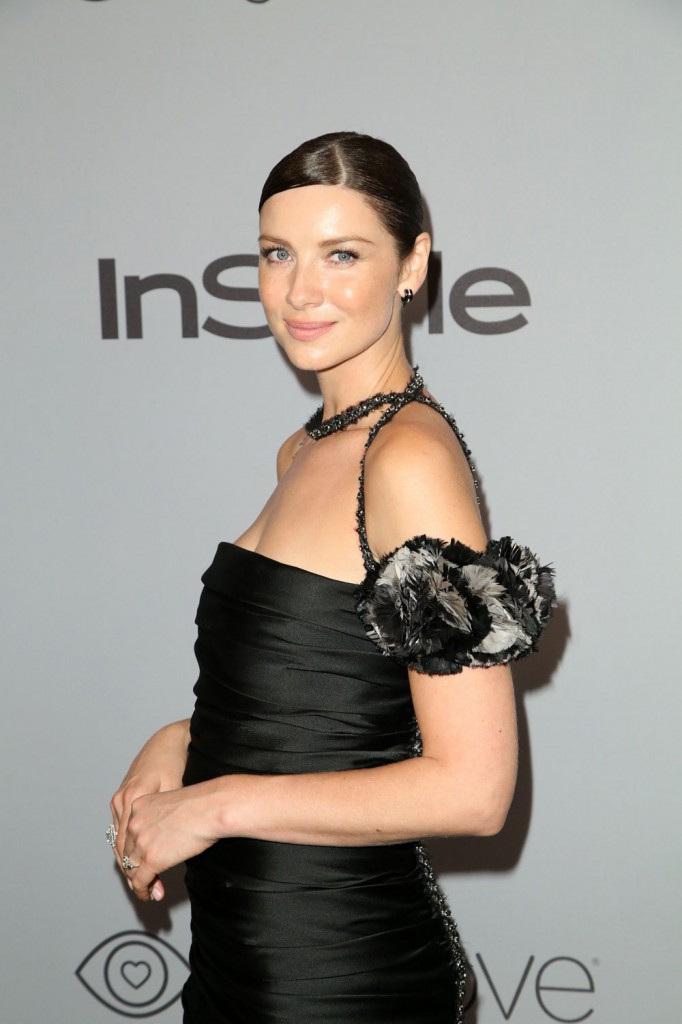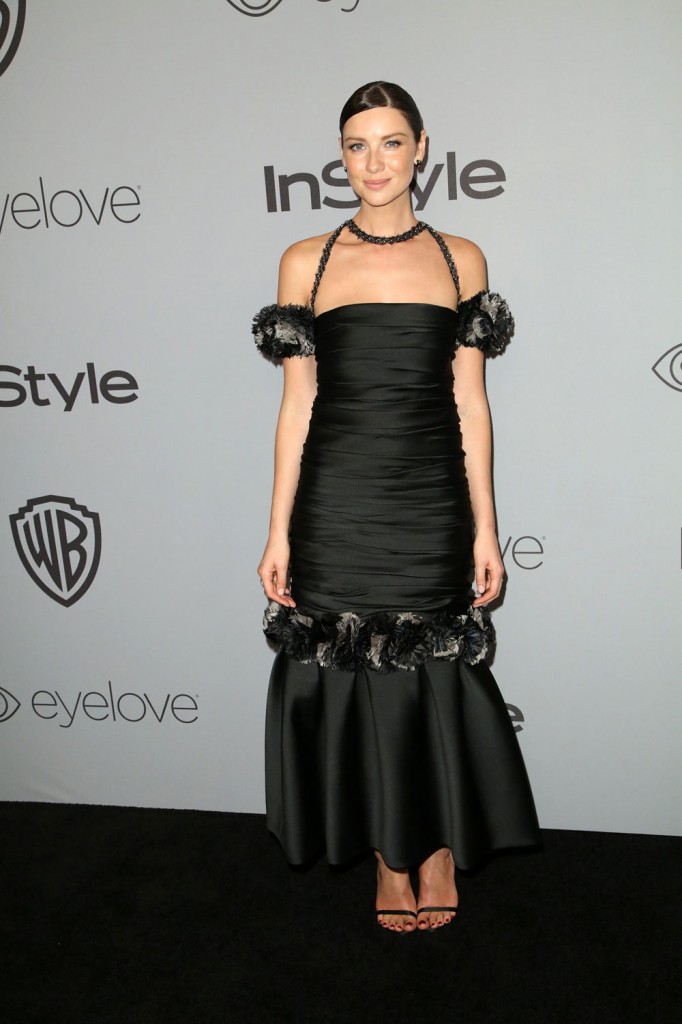 photos credit: WENN and Getty