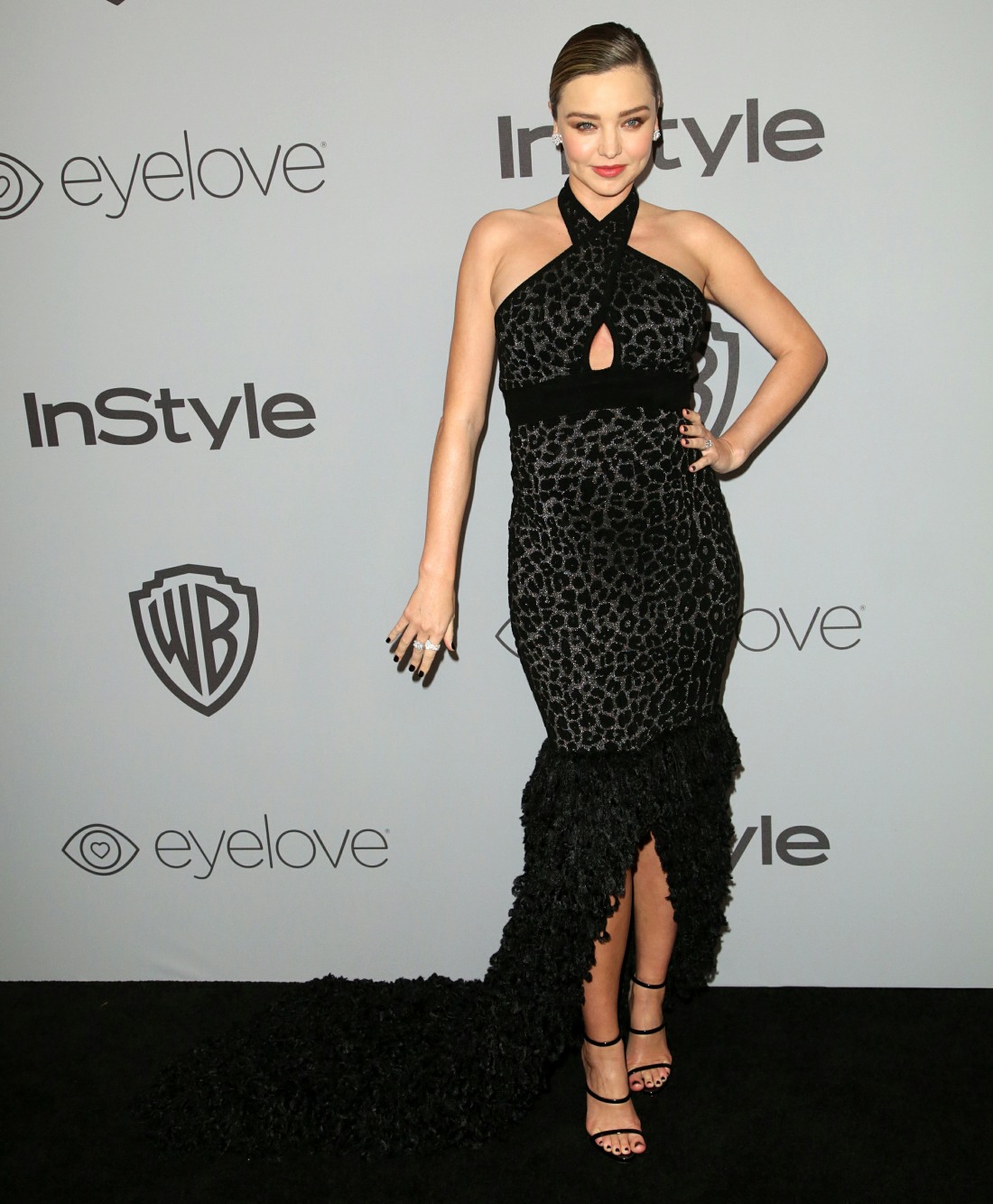 Here are some photos from some of the Golden Globe afterparties, and there were a lot of after-parties. Most people just wore the same outfits they wore to the Globes, but a handful of people (B-listers, C-listers) weren't invited to the Globes, so they just came out to party and network. And then there were a few who did change clothes, because sure, why not. Here's Miranda Kerr at the InStyle party – this is actually her first (??) red carpet since announcing her pregnancy in November. I actually forgot she was pregnant. Her maternity dress (??) is Balmain. It's not cute. And I don't think this is a maternity dress – I think this is just a stretchy dress and she squeezed into it.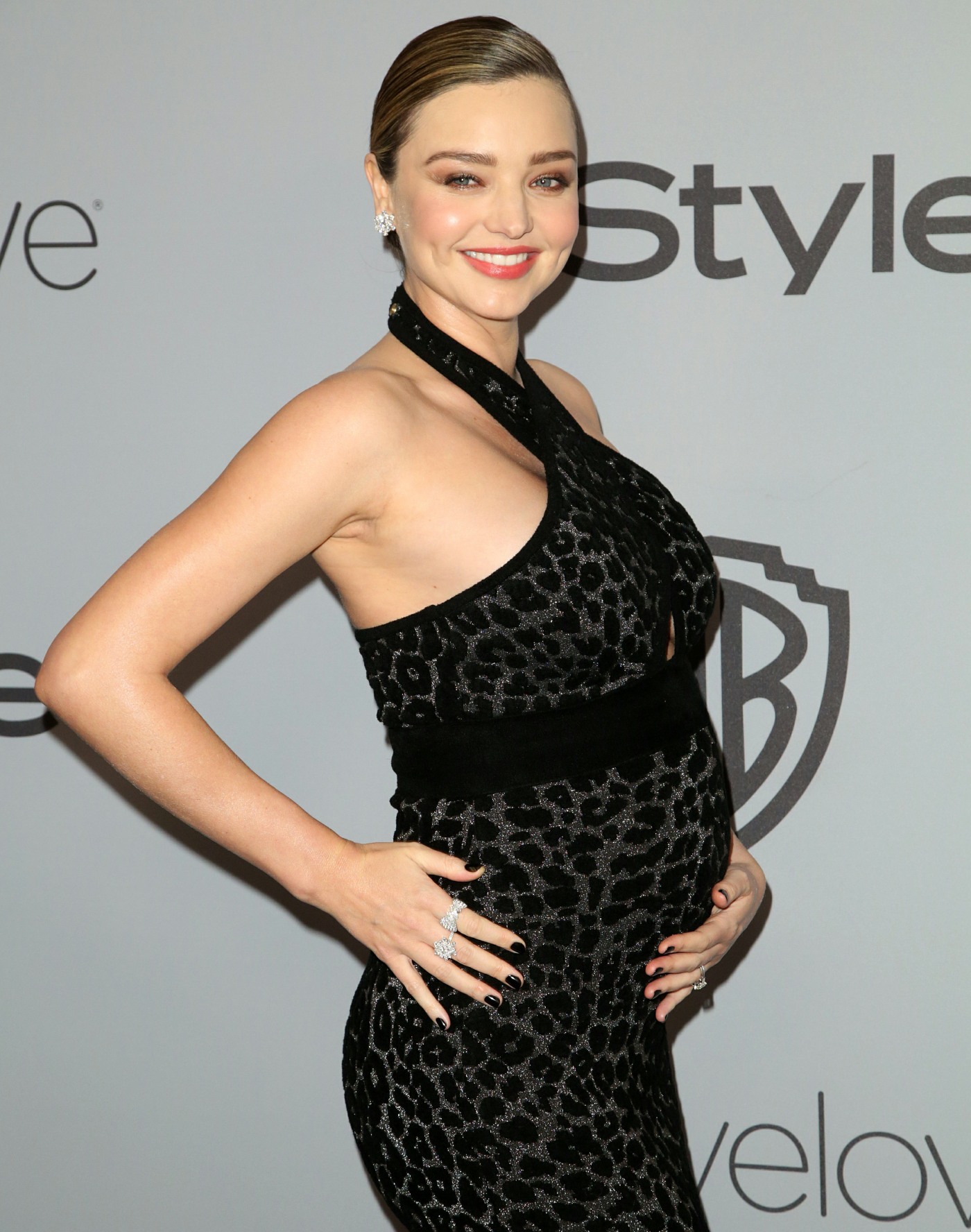 Sam Taylor-Johnson and Aaron Taylor-Johnson actually went to the Globes but no one noticed! Then they went to the Focus Features party. They both wore Givenchy and looked nice.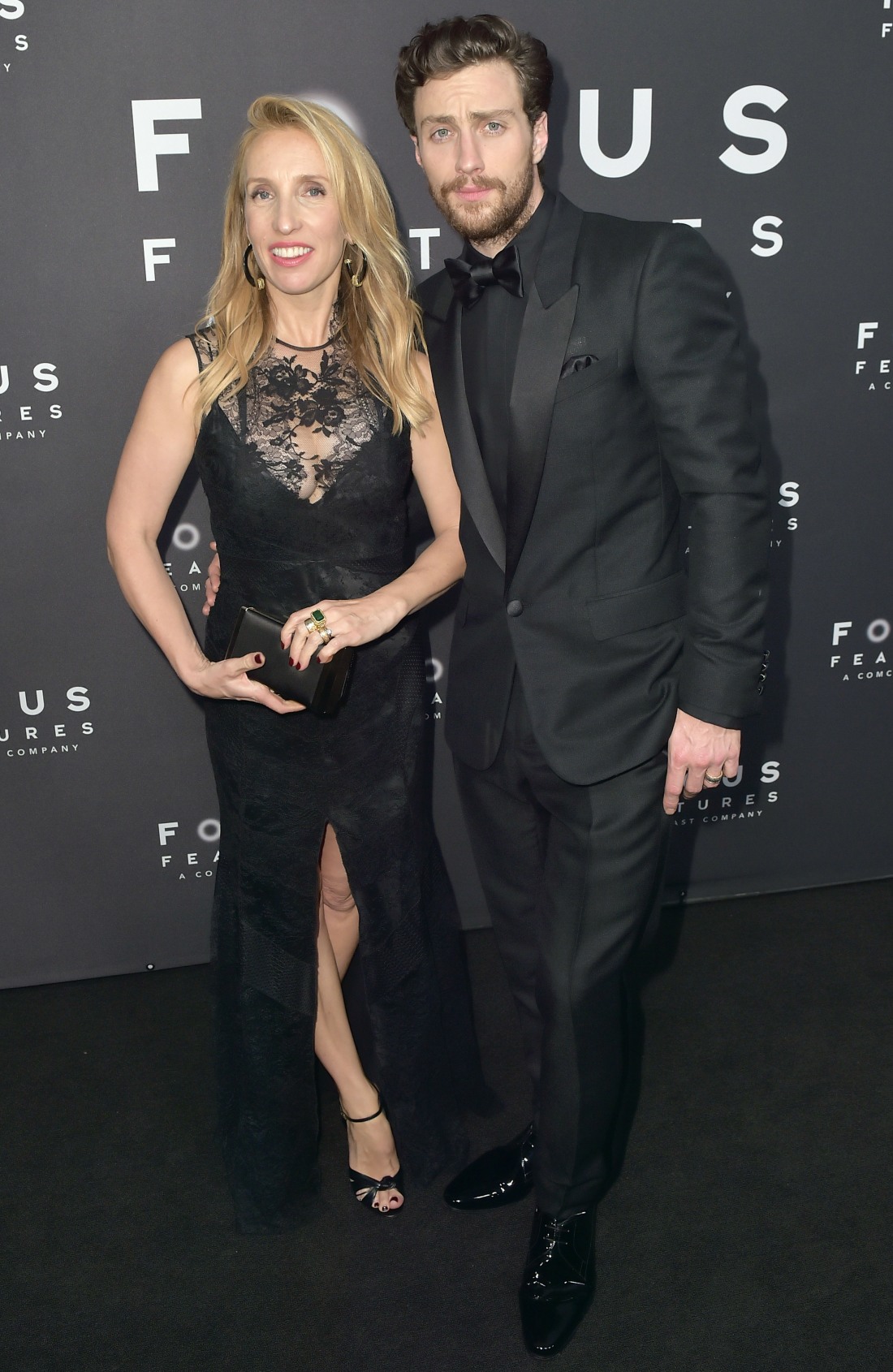 I find Hailey Baldwin to be one of the oddest of the nepotism models. She has no presence, no "look," and she's even more dead-eyed than Kendall Jenner. Hailey wore DSquared2 to the InStyle party. This is bad.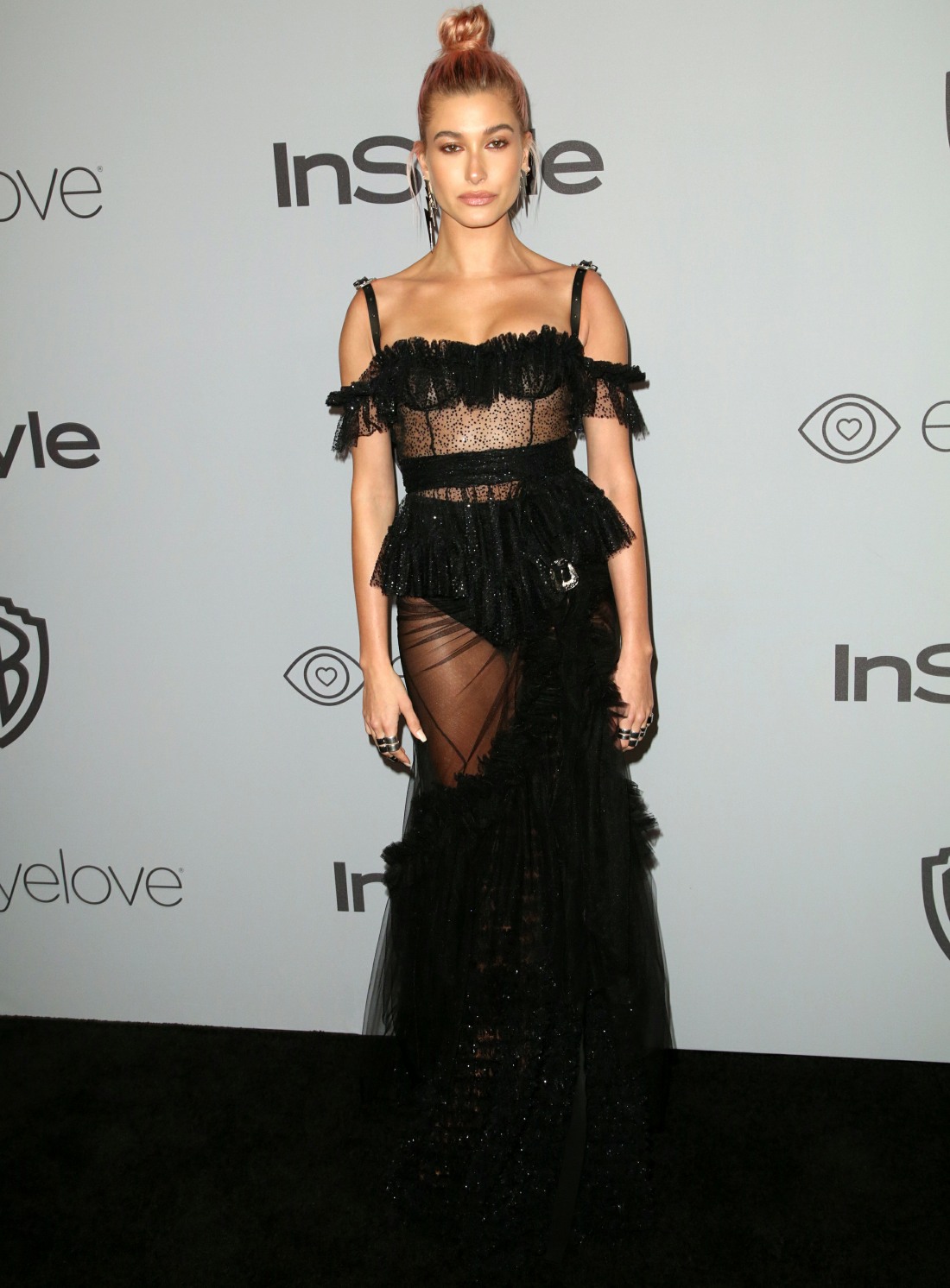 Diane Kruger changed outfits into this shredded Alexander McQueen look for the InStyle party. This looks like what my kitten has been doing to the toilet paper.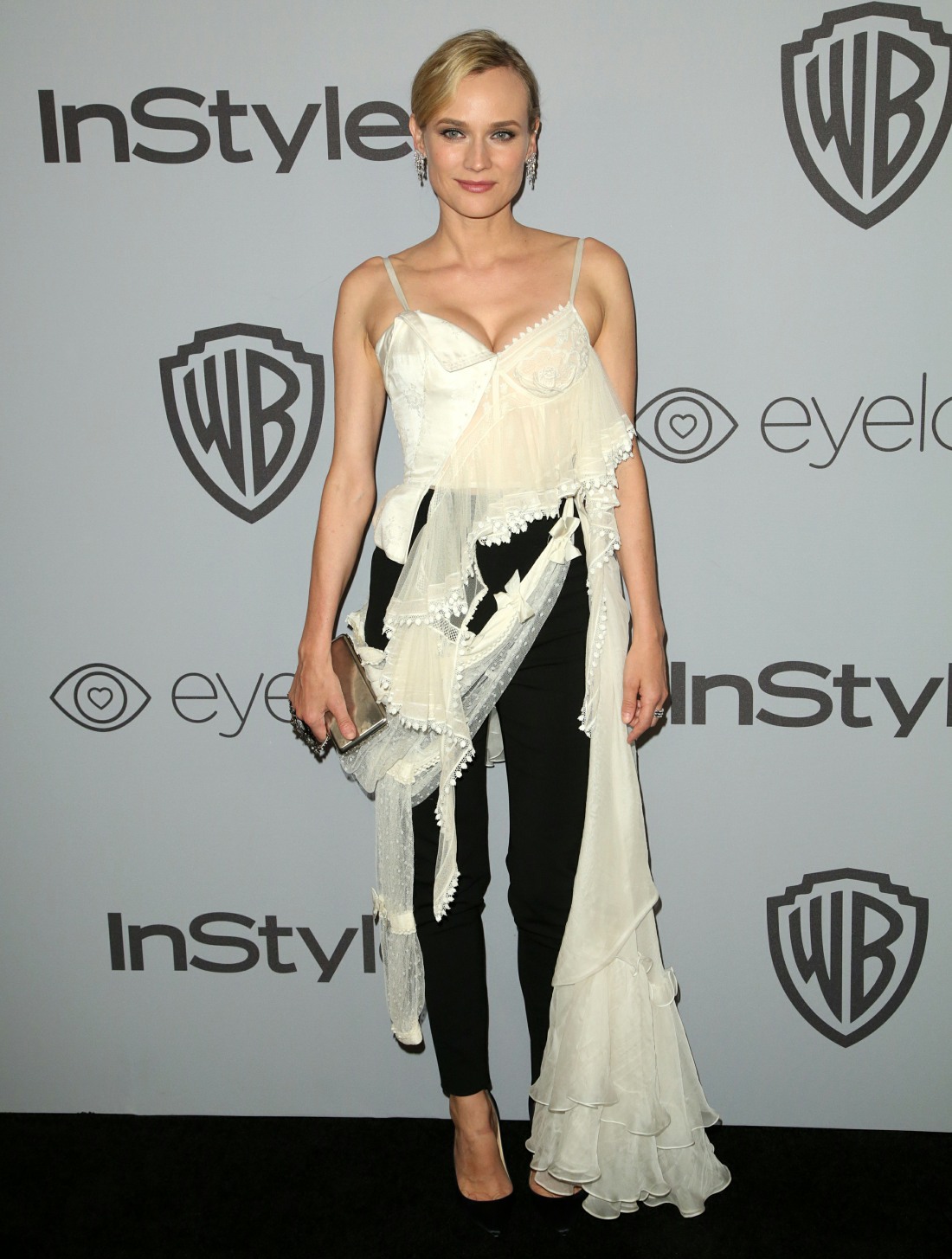 Kate Beckinsale in Alex Perry at the InStyle party… well… I mean, her body is HOT. I wish my body looked like that. But I think so highly of her beauty, I hate to see her looking so obvious and Emily Ratajkowski-esque.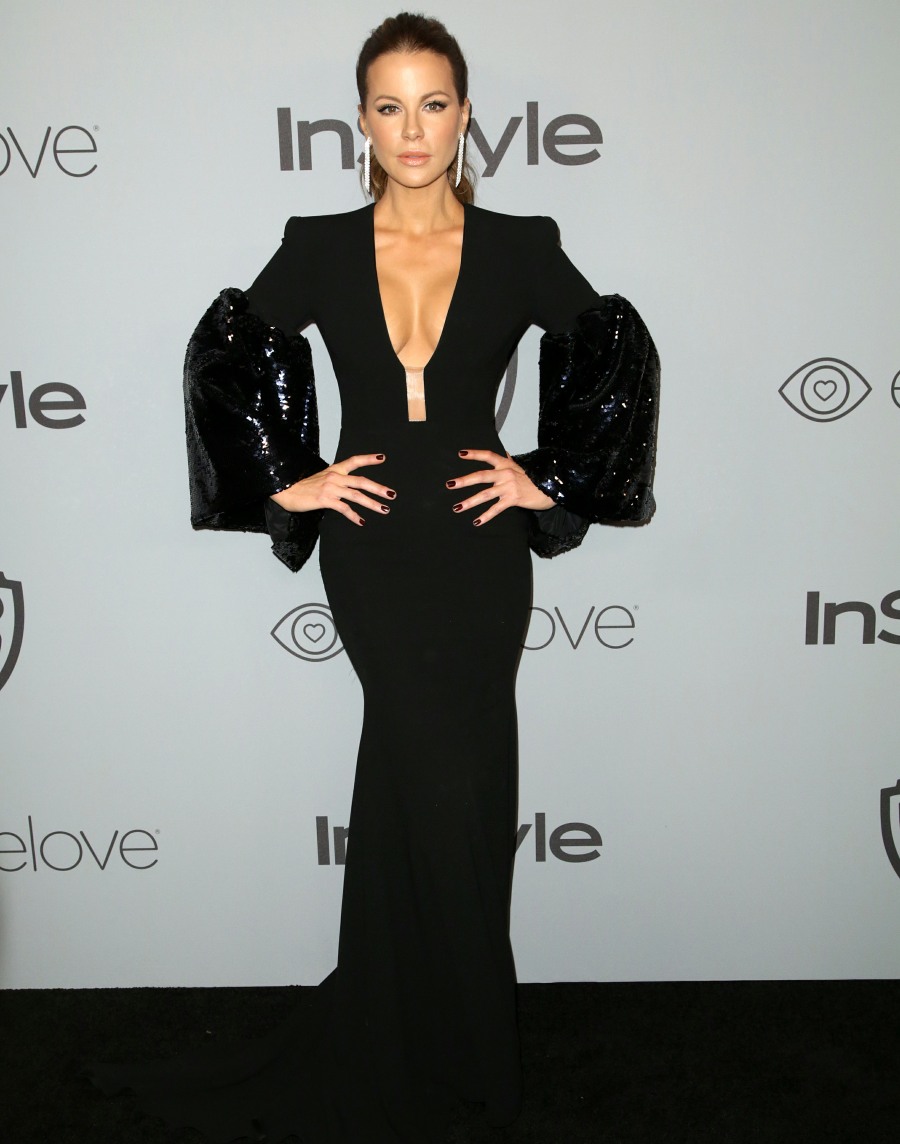 Photos courtesy of WENN.