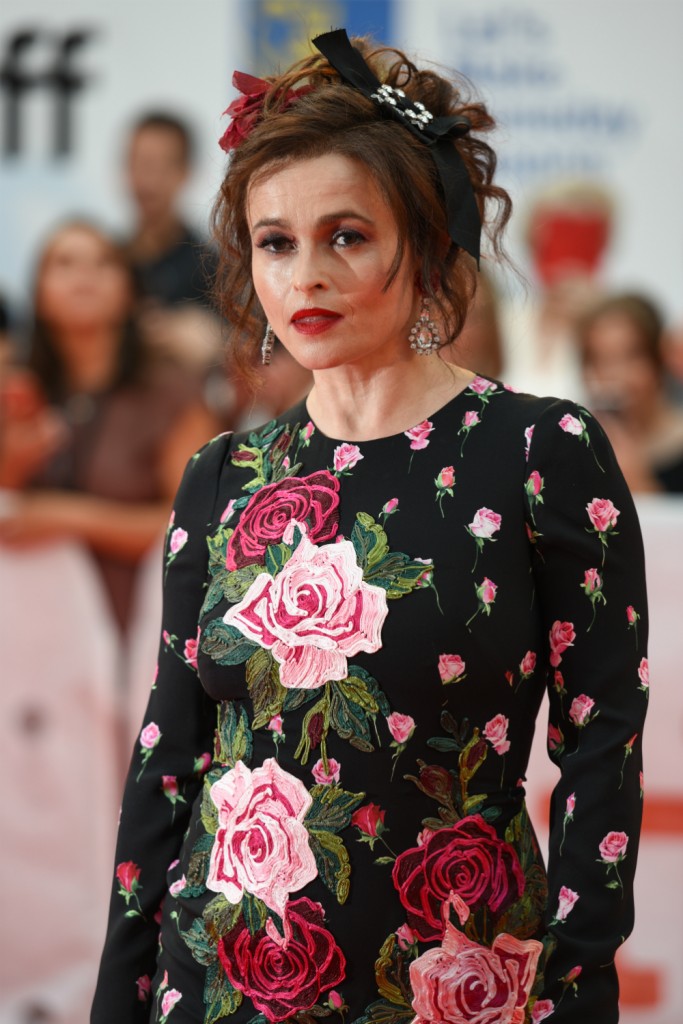 I am currently obsessed with season two of The Crown. The same was true of season one but it was different because I knew its history better so I was able to sort fanciful from fact. This season, I shout, "Wait, but did that actually happen?!" every other scene. I have two episodes left and I'm trying to spread them out so I can savor each moment. I just finished the Kennedy episode and, accepting how embellished it was, it still took an emotional toll. The cast is fantastic *standing O for all*.
Season two ends in the year 1964. Season three will likely skip ahead to the early 1970s. We know Olivia Coleman will be taking over the role of Queen Elizabeth II from Claire Foy who's been amazing in her two seasons. I'm biased because I think Olivia could play a mulberry bush convincingly so I think she is a lovely successor to Claire. The current role being filled is that of the queen's sister, Princess Margaret, who was played by Vanessa Kirby in seasons one and two. Vanessa was as good as Margaret as Claire was as QEII. She personified "tragic beauty." So who has the chops to take over? Netflix thinks Helena Bonham Carter does.
The "Ocean's 8" actress is currently in talks to play Princess Margaret in the upcoming season of Netflix's royal drama "The Crown," multiple outlets have confirmed.

Series creator Peter Morgan reportedly has a six-season plan in place that involves new actors joining the cast every two seasons to play older versions of the characters. Bonham Carter is "all but confirmed" to replace actress Vanessa Kirby, who delivered a standout performance this past season as the youngest daughter of King George VI.

"I'm just so excited about whoever gets to do it because they've definitely got the coolest stuff coming up. Bring on the drama!" Kirby said of her replacement in December. "I would have loved to have done it. I absolutely love to do all the blazing rows and getting drunk and just all of it. But I suppose I was lucky enough to have two seasons, so I could be more grateful, really."
What do you think? I like it. I think HBC and Olivia are well matched. Margaret's storyline in season three will focus on her marriage to Tony Armstrong-Jones falling apart so it will be a meaty role. The article mentioned that HBC played Queen Elizabeth (aka the Queen Mum) in The King's Speech. I remember her performance in that film standing out to me in the way she conveyed so many emotions while never abandoning an air of grace. All of her Tim Burton caricatures aside, I these types of roles are where she shines. As you can tell, I very much want this deal to go through.
Side-bar: Olivia also played the Queen Mum in Hyde Park on Hudson.
The role of Philip has not been discussed but Matt Smith implied on Seth Meyers that he may know who it was (didn't give it up, though). Again, Matt Smith did such justice to it during his turn (and has practically given me TMJ from clenching my teeth over Philip's antics). There will also be a new Tony, and we've only just been graced with Matthew Goode! Plus, QEII's children are starting to come of age and Prince Charles will be in his early to mid-twenties, which also means… we'll meet Camille (Shand) Parker-Bowles for the first time. When I finish season two, I'll commit much time dream-casting the season three but for now, I'm not quite ready to let my current cast go.
Last note: the exact date range for season three has not been announced but it is thought it could cover 1970-1979. My guess is the season finale will likely be the death of Lord Mountbatten. If so, that will be one powerful episode, I'm sure.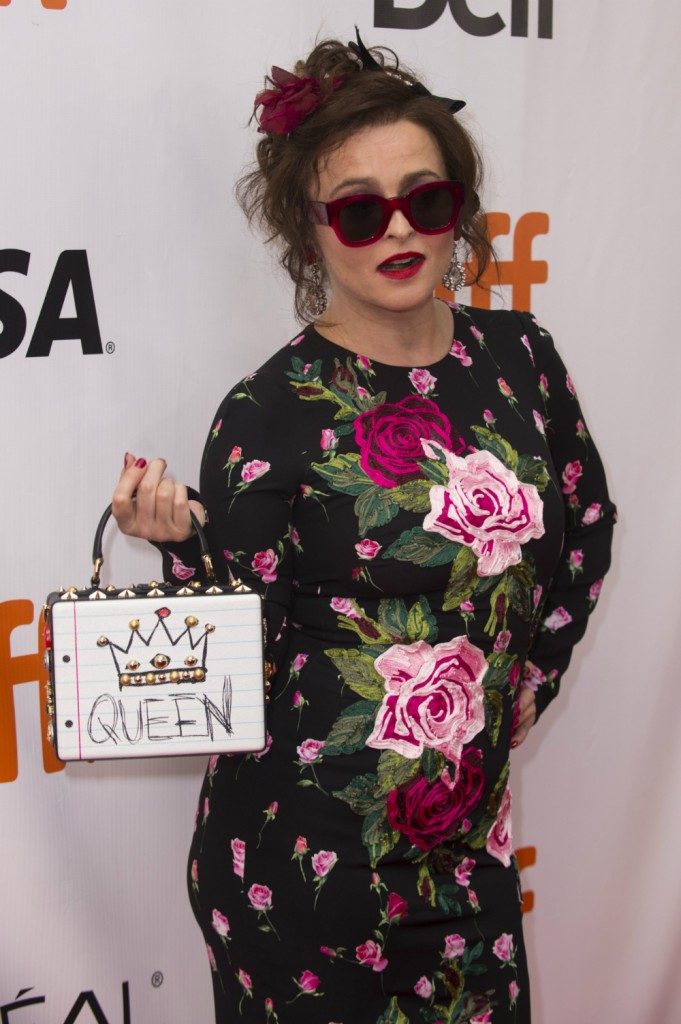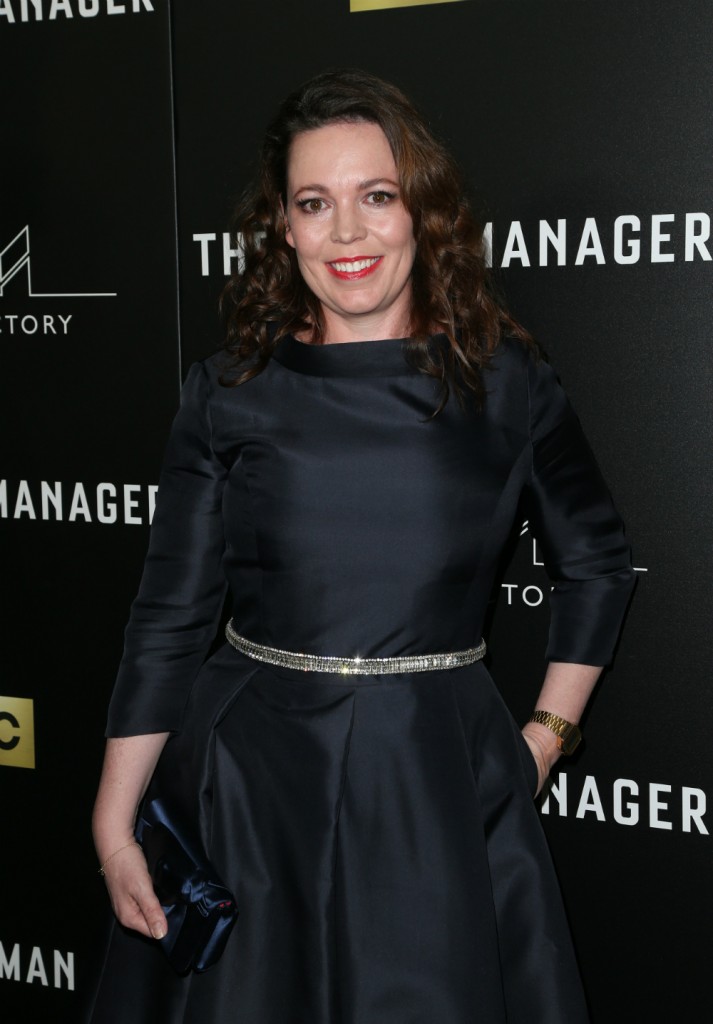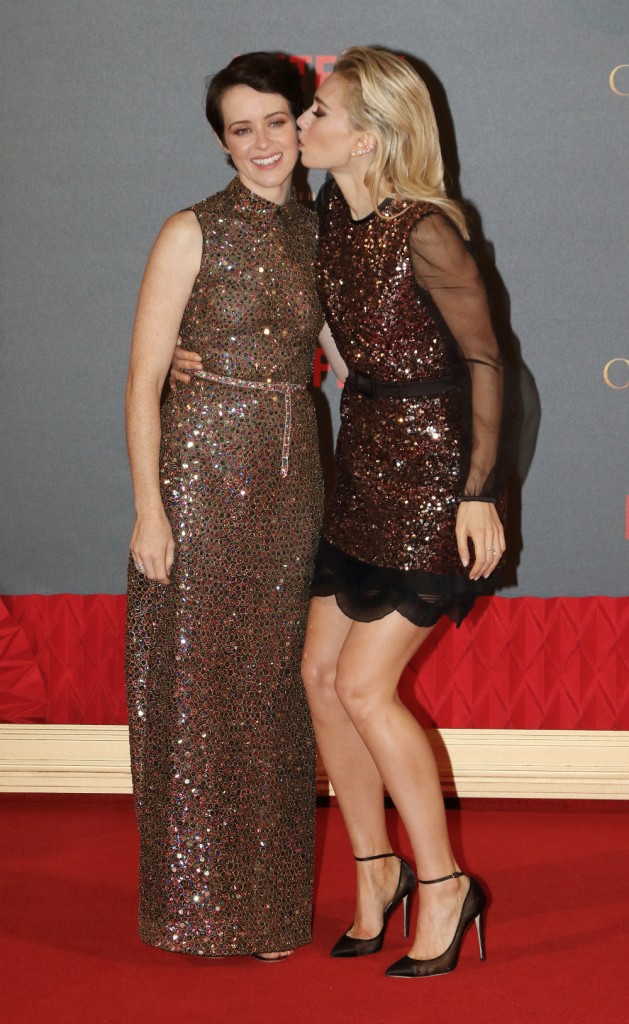 Photo credit: WENN Photos and Getty Images