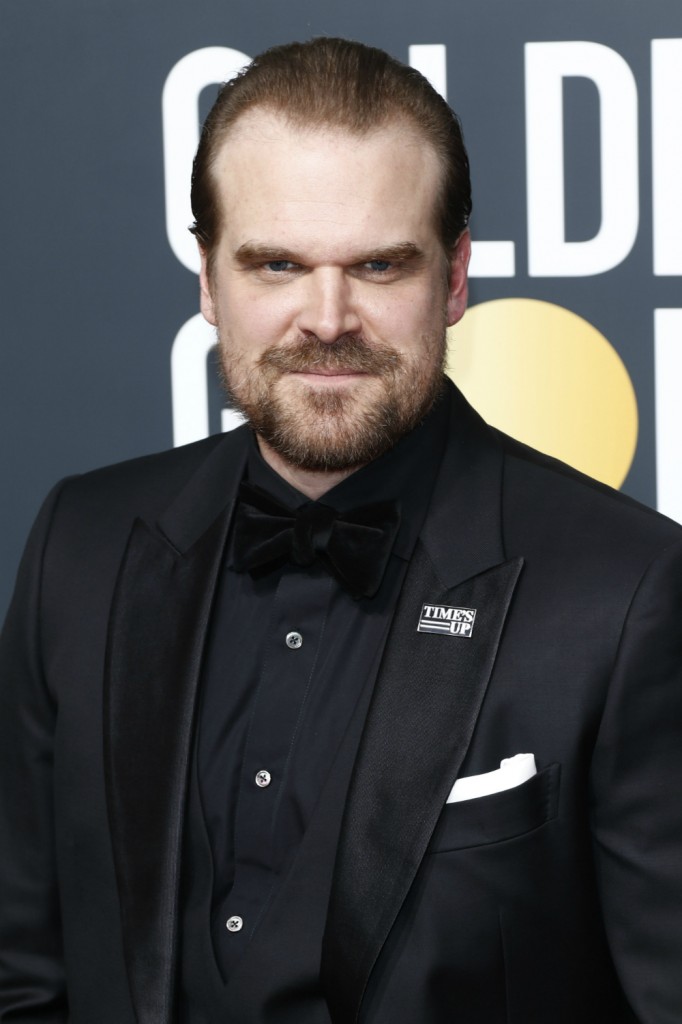 Today's moment of sanity is courtesy of David Harbour, who plays Sheriff Hopper on Stranger Things. David has so far proven to be a nice guy. He made an impression with his great Golden Globes speech from last year. Plus he has some interesting thoughts on love handles. But David has just upped his "right on" factor with this latest effort.
A high school senior named Damaris at Orestimba High in Newman, California made a plea on Twitter. She asked David what it would take to get him to appear in her high school photo with her:
.@DavidKHarbour how many retweets for you take my senior photos with me

— damaris ◟̽◞̽ (@postydamaris) October 29, 2017
Celebrities get these requests all the time. Many retweet or like them, most requests are probably lost in the sheer volume of requests they get. But the universe made sure David got this request and he replied with this:
25k. And I get to wear the school sweatshirt and hold a trombone. https://t.co/xPNEE681J4

— David Harbour (@DavidKHarbour) October 29, 2017
It took little to ignite the Twittersphere. I mean, come on – the initial appeal of David in a yearbook was enough but a trombone and HS sweatshirt as requirements? When asked about his response, David told thisisinsider.com "The idea of me in a small size sweatshirt of some high school, holding a trombone with this poor girl trying to take her high school photos seriously, I just thought that was so funny." So did most people, including David's co-star (Will Byers) Noah Schnapp:
Come on guys, go retweet, I need to this picture pic.twitter.com/1tS2T6gxAw

— Noah Schnapp (@noah_schnapp) October 29, 2017
And it worked! Damaris got the retweets. As suspected, David is a man of his word:
Holy hell, internet. How can you be in favor of this? Friends don't lie. @posttdamaris DM me… https://t.co/xPNEE681J4

— David Harbour (@DavidKHarbour) October 30, 2017
That alone is enough to make us smile and go about our day knowing there is good in the world. But as I said, it had already happened. Entertainment photographer Tommy Garcia agreed to take the photos and the results were glorious:
I don't always take senoir portraits, but when I do, it's because @postydamaris gets 25k+ retweets and @DavidKHarbour agrees to take them with her as long as he is allowed to hold a trombone. 😂 pic.twitter.com/XTmYjrvm9r

— Tommy Garcia (@iamtommyg) January 12, 2018
Damaris was kind enough to post the video of her meeting David for the photo shoot:
you all made this happen! and sorry david that my only words for like 5 seconds were "hi" pic.twitter.com/4WMt35P8h4

— damaris ◟̽◞̽ (@postydamaris) January 14, 2018
Tommy posted the official portrait but it wasn't the only one:
Speaking of high school photos, Last week David posted one of his own. First of all, aaaaaaaaw. Second of all, Hello Mr. Harbour:
So there you have it, your Pleasant Burb in the Flume of F***ery going on in the world. Enjoy.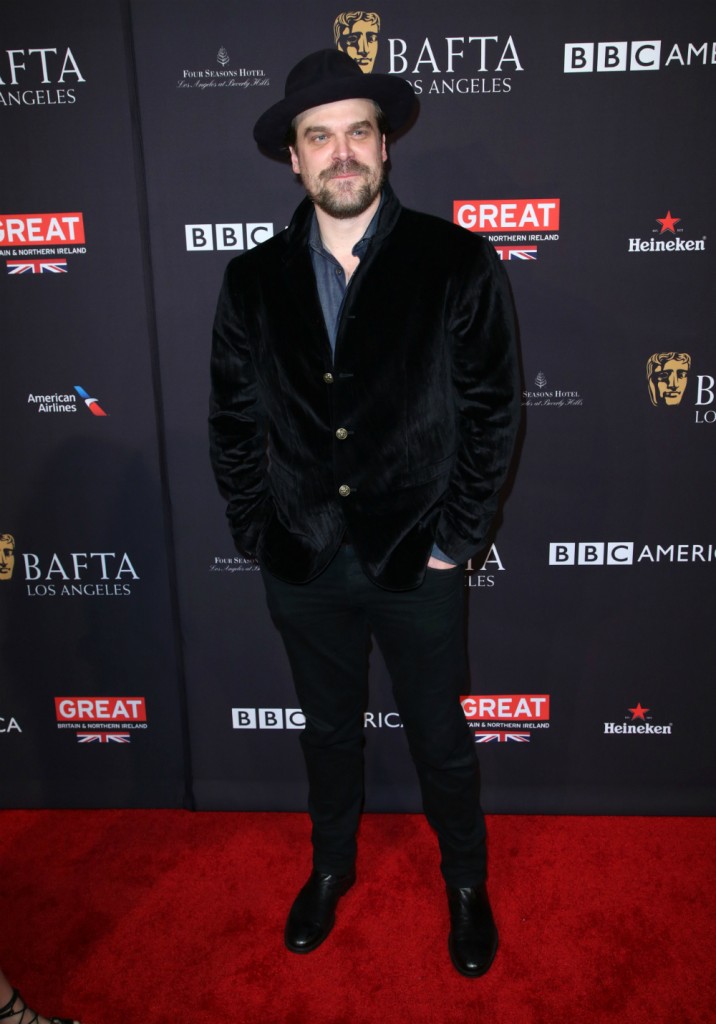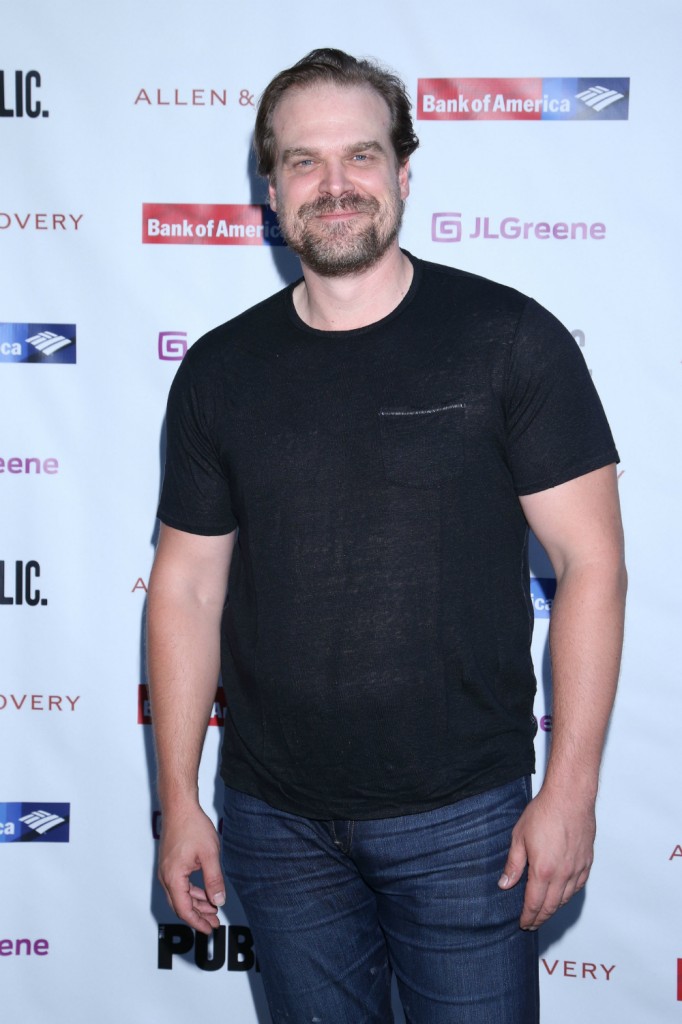 Photo credit: WENN Photos, Twitter and Instagram