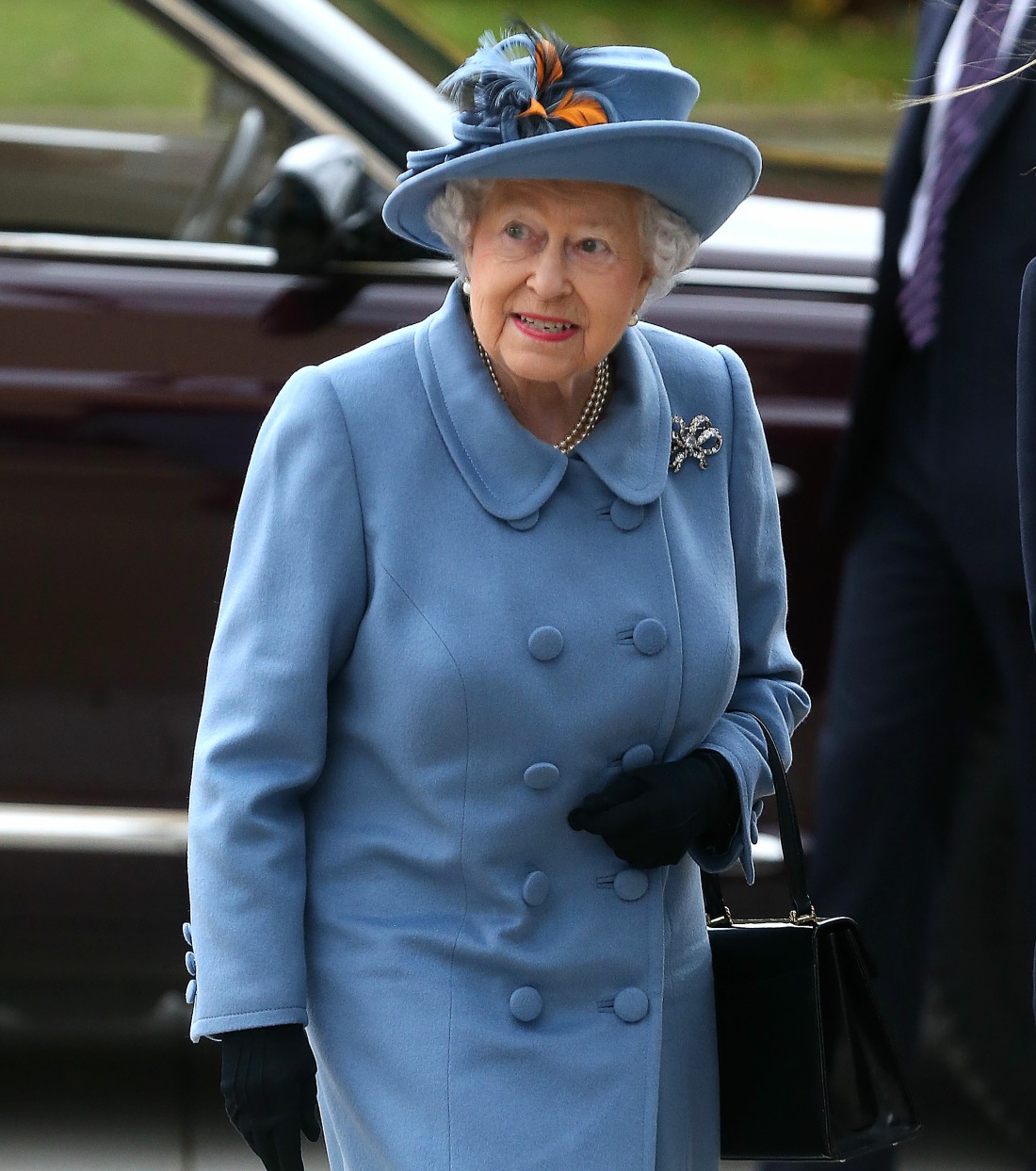 Queen Elizabeth II doesn't sit down, like a peasant, for interviews. She speaks, of course, in formal speeches, in the simplified small talk of receiving lines, and that sort of thing. But the Queen does not submit to being questioned by a peasant. She does not "answer questions." So this was weird, right? The Queen agreed to some kind of "interview" for a documentary on The Smithsonian Channel about coronations and crown jewels. She spoke to Alastair Bruce and she actually TOUCHED the crown jewels on-camera. She sort of jostled them around on what seemed like a shockingly shoddy table. Some videos:
Can't wait for this. In the 91 years of her life (66 years as Q), Queen Elizabeth has never given an interview…never. This is as close to an interview as she has come. In this case, it's a conversation with the brilliant @AlastairBruce_ airs this Sunday on Smithsonian Channel. pic.twitter.com/V4MaUwn8zr

— Yashar Ali 🐘 (@yashar) January 12, 2018
The nation gasps in horror as The Queen manhandles The Queen jostles with The Crown #TheCoronation pic.twitter.com/0CVtjPVdoO

— Charlie Proctor (@MonarchyUK) January 14, 2018
As it turns out, those people who did get to watch the documentary – who has the Smithsonian Channel???? – were sort of amazed by how QEII seemed rather disengaged with all of those magnificent jewels. Like, she was sitting there with an absolutely gigantic diamond brooch, looking at the Koh-i-Noor and all of those sapphires and diamonds and she felt nothing. Alastair Bruce confirmed as much to People Magazine:
In a revealing new documentary, Queen Elizabeth speaks rather matter-of-factly about the royal jewels — and there's no denying her sense of detachment. While she takes the Crown Jewels' cultural and symbolic role very seriously, she's just not interested in jewelry on its own, an expert says.

"The Queen is entirely disinterested in jewelry as a person," says Alastair Bruce, who spoke with the Queen for The Coronation documentary, which airs on the Smithsonian Channel on Jan. 14 at 8 p.m. ET. "There are plenty of people I know who are excited about what they have in a box in their bedroom. The Queen is the guardian of a considerable quantity of jewelry, setting aside the Regalia, but "I don't see her as somebody who's particularly interested in diamonds and sitting there [cooing over them] like Elizabeth Taylor… Jewelry is one of the elements that helped her deliver the fact that she is Queen to the people she comes in contact with. It's the trappings, and all these elements and symbols are seen by her as part of the job."

The 91-year-old monarch displays a wry sense of humor during the documentary, and she surprisingly remarks at how "sad" the pearls on her Imperial State Crown seem – as they should be "alive" in the sea. She has certainly mastered the art of not appearing to enjoy the trappings of royalty and the fabulous artifacts that surround her and the sheer luxury of her position. This is a woman, who despite her estates, castles and racehorses, has modest tastes.

"The British public quite like the fact that she doesn't go off on holiday on a beach by the Mediterranean but gets into country clothes, walks around in the rain and gets eaten by the midges in Scotland," Bruce says. "She doesn't appear to be exploiting the office for her own good. The symbols of the Regalia reminded her a bit of all that. That this is not for me, she learned it too from her father. I am making conjecture but the evidence is sort of there."
I believe QEII probably doesn't care too much about the giant setpiece-jewels like that because she doesn't believe they are "hers" – they belong to the nation, I'm sure that's how she sees it. But clearly, she does like jewelry. She liked brooches and pearl necklaces and very simple stuff. But yes, I'll believe that she probably isn't visiting her jewelry vault regularly to play with her jewels, which… let's be honest, all of us would love to do. I could play in her jewelry vault for DAYS.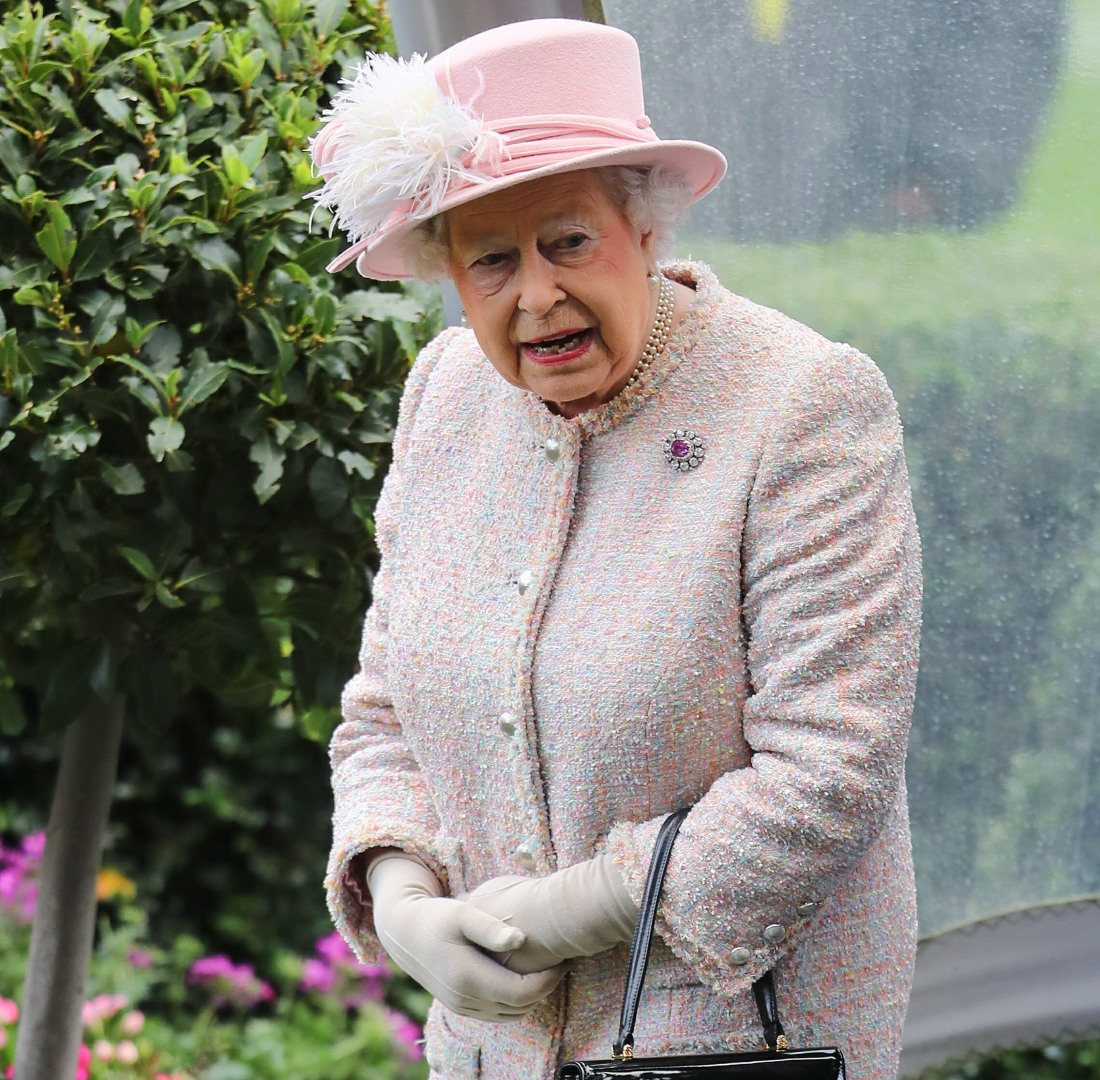 Photos courtesy of WENN.