I don't scratch the surface too deep with Bruce Willis. I generally enjoy him in films and TV but I suspect I wouldn't like him as much if I paid more attention. However, I do think he is probably a really good dad. He seems relaxed and engaged with his all of his daughters: Rumer (29), Scout (26) and Tallulah (23) from his marriage to Demi Moore and Mable (5 ½) and Evelyn (3 ½) with wife Emma Heming Willis. Emma's Instagram is full of photos of Bruce doing all sorts of things with their girls. Bruce is an active (and fun, it looks like) participant in all of them. Just a few days ago, Emma posted this of Mabel designing some nail art on her dad's fingernails:
I love seeing see John McClane getting his nails done. Look at how he's scrutinizing the work like, he requested seafoam flowers but now he's thinking an orange spiral would better match his outfit. This is adorable and fortunately much more common than most think. I remember painting my father's toenails and him wearing the polish while he worked out at the gym. The Mister shows off my daughter's handy work to the university students he teaches. I think this sends a wonderful message not only about your kid's interests but also breaking down what is "girl play" and what is "boy play."
I don't know much about his new wife Emma but I saw this on her Instagram and it makes me like her:
Regardless of anything else, the Willis/Moore/Hemming family has this extended, supportive family thing figured out.
Something I never knew about Bruce is that he is a stutterer, which he said surfaced when he was six-years old. In 2016 he was honored by American Institute for Stuttering, the same award Bruce presented to Samuel L. Jackson in 2013.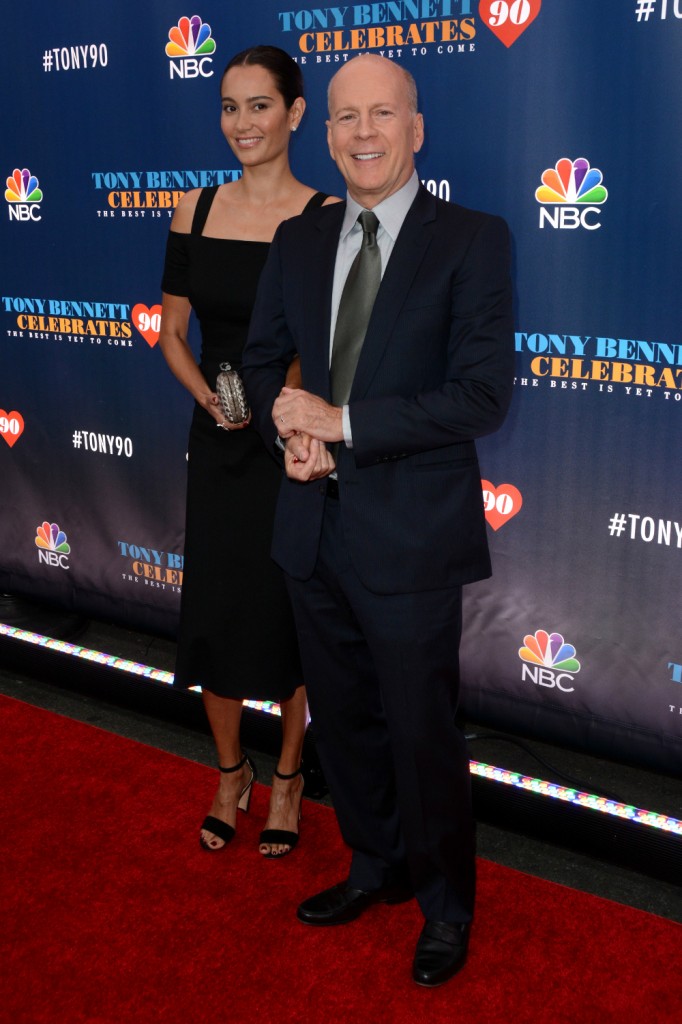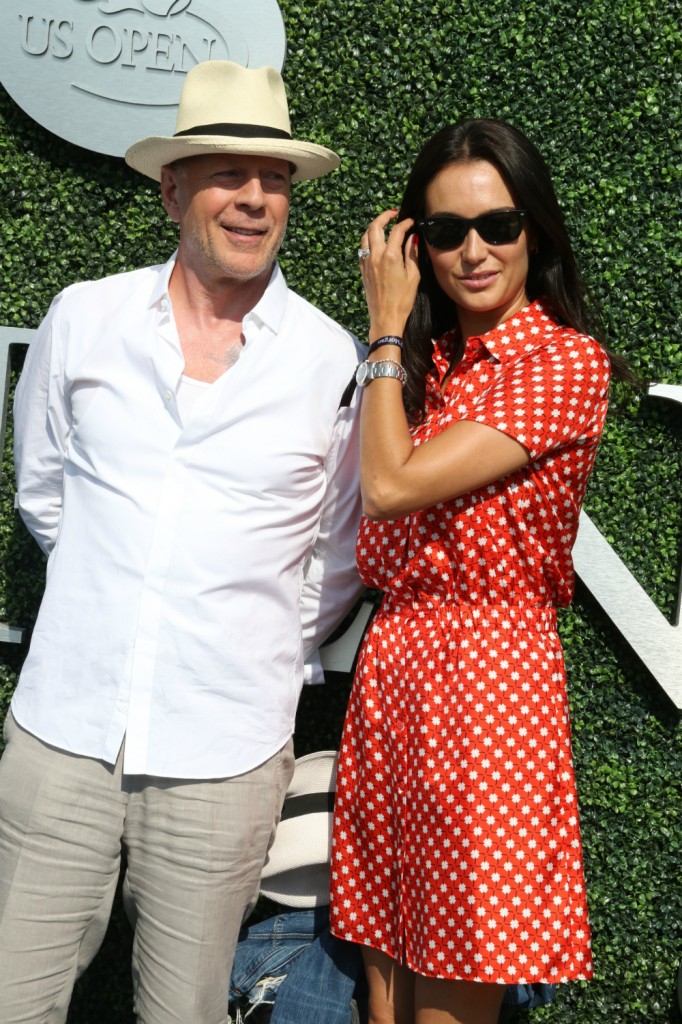 Photo credit: WENN Photos, Getty Images and Instagram