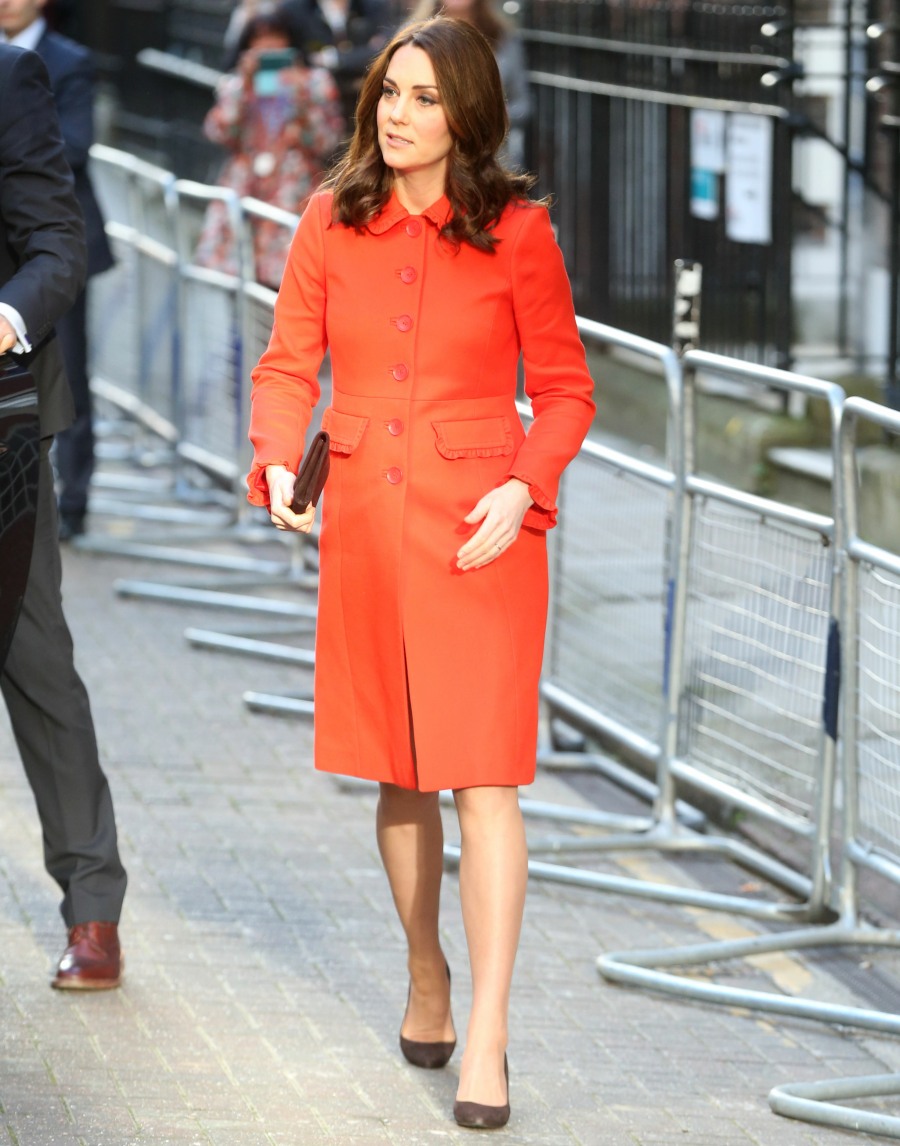 In the Duchess of Cambridge's fairy tale, I think she's obsessed with buttons. She must accumulate all the buttons in all the land. Buttons make her whole. The whole world is a button hole and Kate has just the button to make everything right. She screams "more buttons!" into her mirror, mirror on the wall. Anyway, these are photos of Kate visiting the Great Ormond Street Hospital to launch "the latest phase in the institution's ambitious redevelopment project." This event is pretty much a garden-variety royal event, in case you were wondering. This is what Will and Kate have been avoiding for years – the endless parade of hospital openings and building unveilings and school redevelopment launches. This is the bread-and-butter of royal work.
Kate wore a new coat to this event, because I guess the million other coats in her wardrobe just wouldn't do! Buttons and coats, and coats with tons of big buttons. This coat is by Boden, which I'm led to believe is a mid-range mass-market label popular with middle-class moms in Britain. This coat costs £220, which actually sounds affordable by Kate's standards. Check out the big plastic buttons! I'm fine with them, actually – while the color bugs me, I would have liked this a lot if not for the ruffled pockets and ruffled cuffs. My God! Those ruffles took a decent coat and made it into something really twee.
Kate spoke as well! And she memorized her little speech. This was a lot better than anything we have ever seen from her.
It's been wonderful to meet so many families and young people. I've been so inspired by their bravery and courage at such a difficult time. – HRH

Congratulations to @GreatOrmondSt on your new building! pic.twitter.com/zvHEoDtIkr

— Kensington Palace (@KensingtonRoyal) January 17, 2018
The Daily Mail said that it was really cold this morning in London and that Kate seemed to be going bare-legged. I guess Meghan's stunning Burberry trousers didn't affect Kate at all – Kate would NEVER cover her legs in such peasant-y things. It's either skirts or jeggings for Kate. Also: she blended her wiglet a little bit better today but it's still noticeable.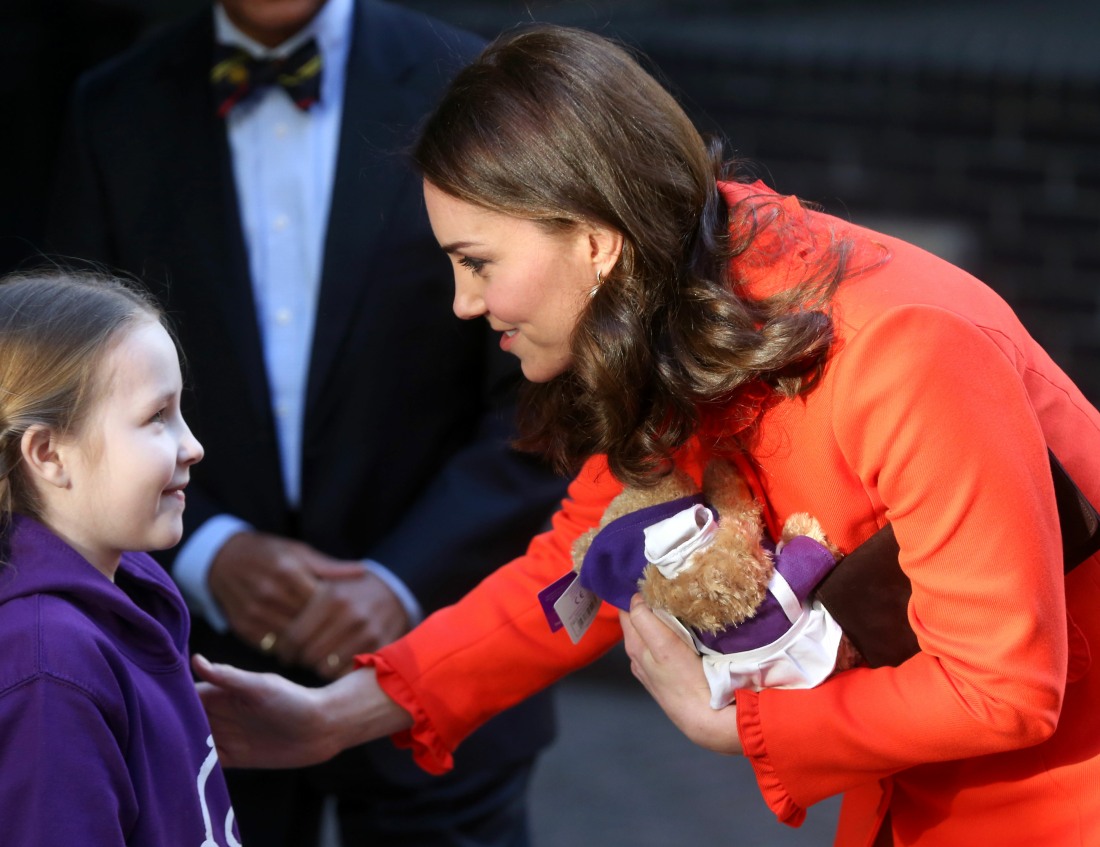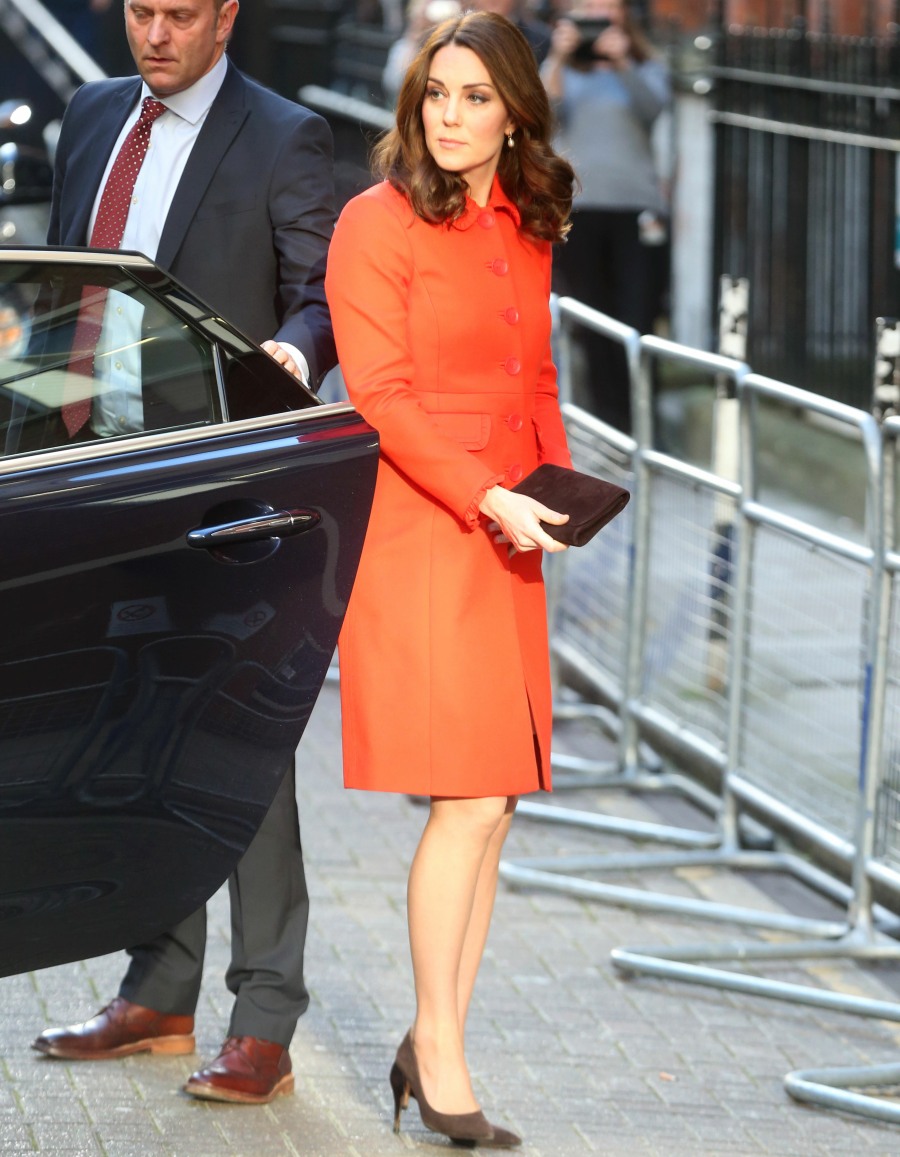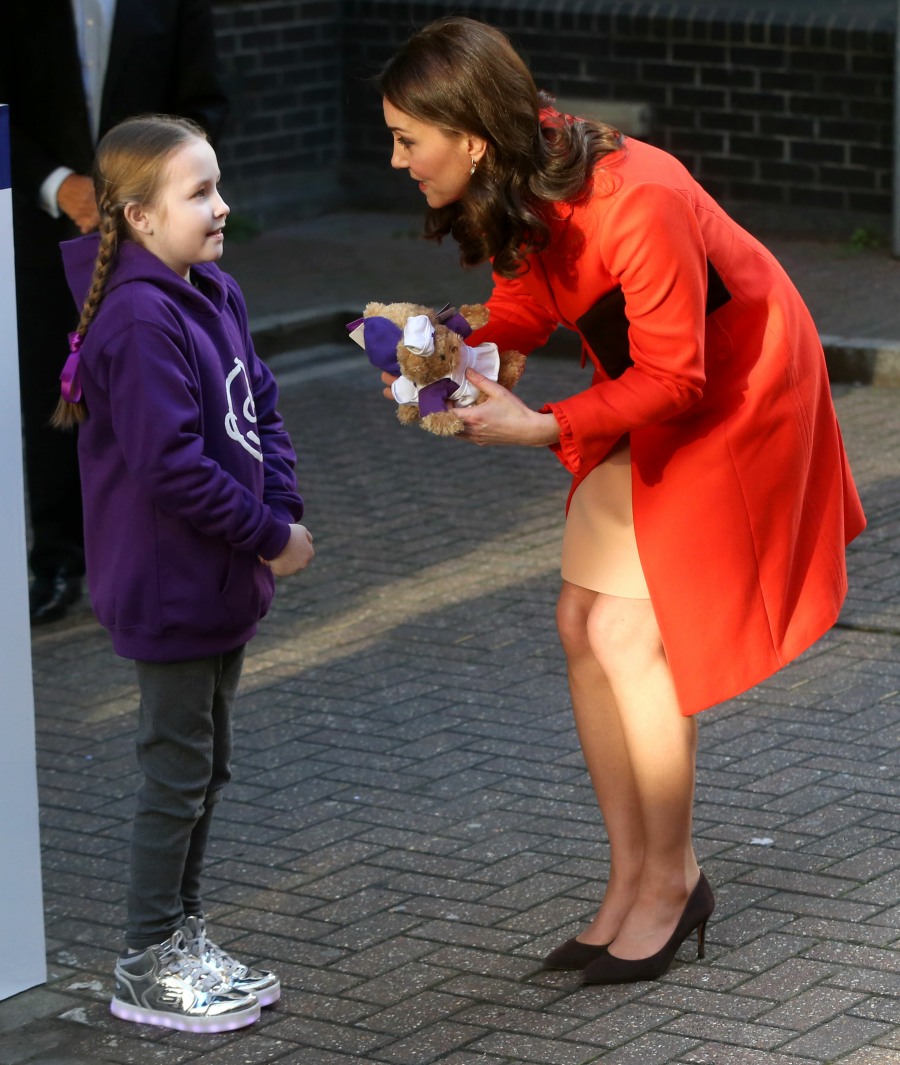 Photos courtesy of WENN.